Eastern Themed online slot game
It is believed that various symbols can work wonders, therefore almost all the symbols are aimed at attracting money luck, since everyone wants to get rich. You can be among them and find the formula of wealth and success. Choose your way to get rich so that no ill-wishers and troubles get in your way. Tested ways of gaining money have been working for many years, and you only need to choose the path that is right for you. Eventually, it is we choose our path to success and happiness. We wish you well-being. The interface of the gaming slot will delight even the most demanding users. It has a standard 5-reels structure. All images on the screen correspond to the theme of a virtual machine, and a quite typical combination of bright colors gives the elegance of an entertaining model. You will collect winning combinations from the eastern symbols of luck and financial well-being. This are: a coin, a tiger, an amulet, a golden turtle, a cat, an image of an emperor and a geisha. Standard images of the card letters will dilute the atmosphere. Adjust the main indicators in the game is proposed using the intuitive keys on the control panel. "BET +/–" will set the desired amount of bets, "Bet Max" will instantly activate the spin process on the maximum indicators, "Spin" will start spinning the reels. If you are interested in our new product, you can purchase it at our store – https://slotopaint.com/product/eastern-riches/: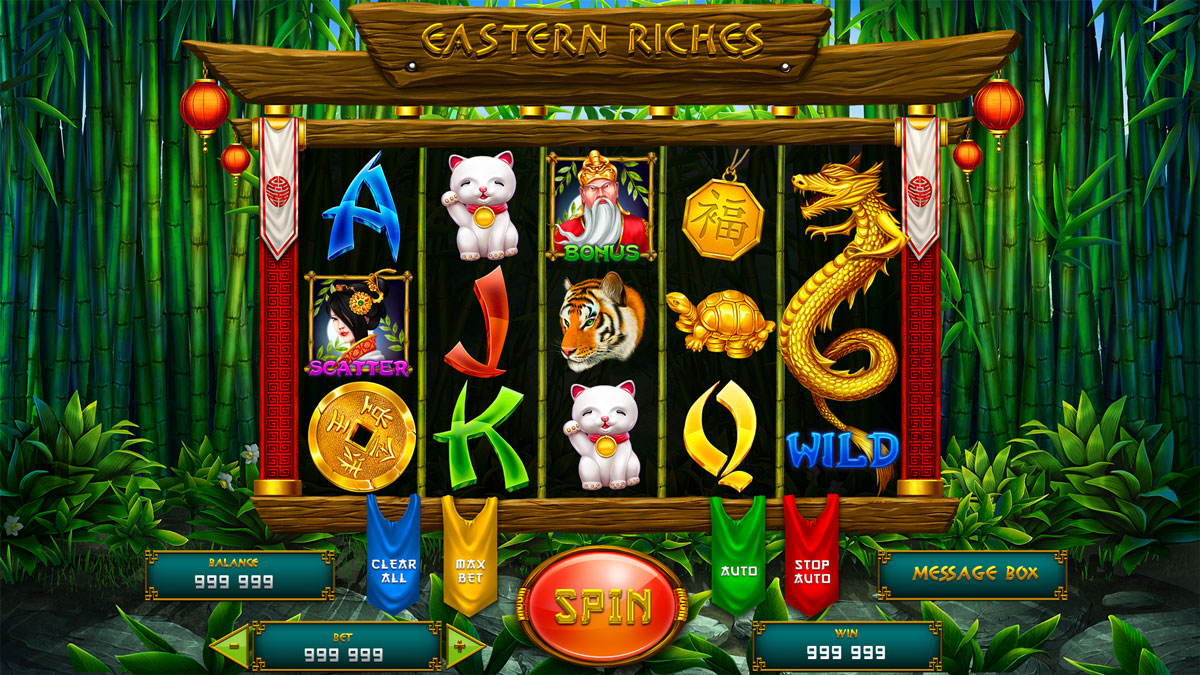 Despite the eastern origin and thematic design, you can easily understand all the nuances. In the background behind the reels is a bamboo grove. A picturesque pedestrian path passes through it. Bamboo is an evergreen plant, so you can walk along this grove even in winter. In eastern countries, bamboo is considered a symbol of purity, and together with flowering sakura it is a symbol of the Land of the Rising Sun. This bamboo grove is a place that is full of peace and mystery.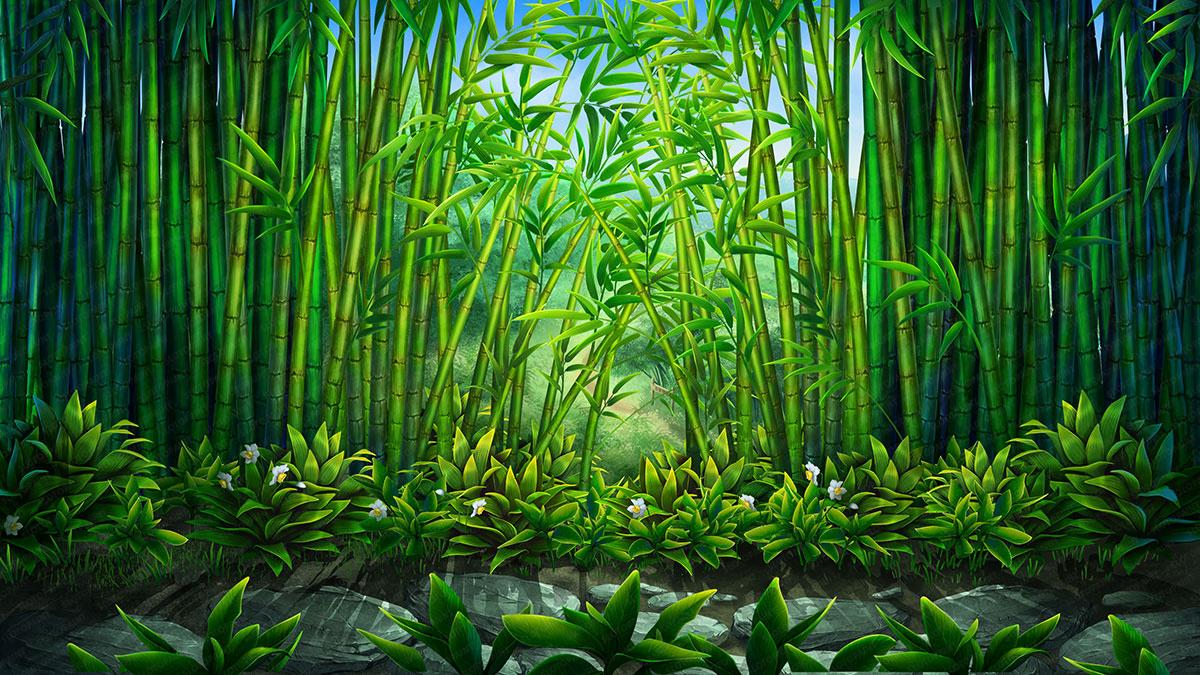 As you know, extra money doesn't happen, but not always finances flow into your pocket. Our talismans and symbols will help to fix this – it is only important to choose the one that suits you. A turtle figurine will not only bring good luck and prosperity, but it also brings longevity and tranquility. It is believed that the cat is a symbol of money, wealth, financial stability. The tiger symbol is used as the keeper of the house and family, manifests itself as a symbol of good luck. Most often, coins are used as a symbol of abundance to attract wealth and prosperity to home. The curious shape of the coins with square holes in the center was given to them for a reason, because it symbolized the integrity of the Earth and Heaven. To find what you want, you need not to deny yourself luck in advance and strive for the goal in any conditions. And charming geisha will ensure a fun pastime for guests.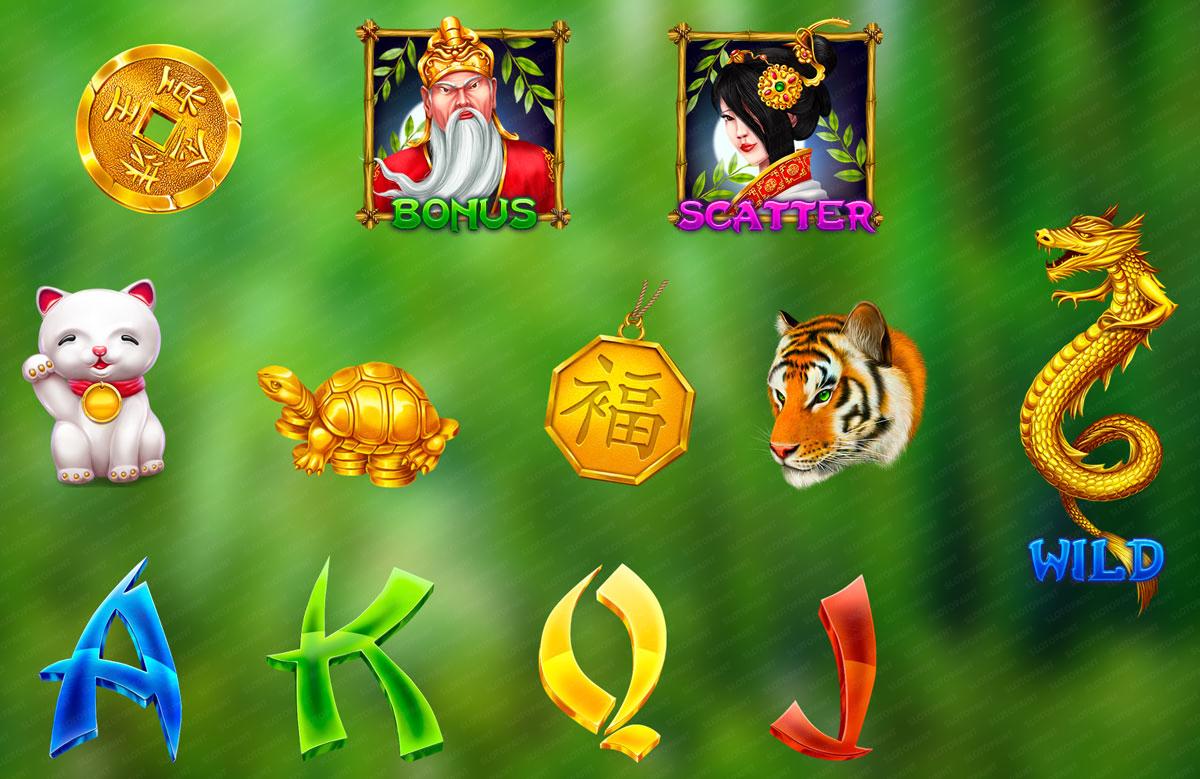 The graphics are unique, different from other entertainments with rich colors and clearly drawn animation. This helps to relax and completely disconnect from the hardships of modern life. Each image pleases the eye, adjusts to positive emotions, gives confidence. We want to assure that you'll forget about time and reality, by scrolling the reels.
There is a special payout table in which all possible symbols and symbol combinations are presented, as well as their winning odds. Using this table, a player can easily determine the value of symbols and the amount of winnings if they coincide.
Another special symbol called Scatter will trigger free spins and bring fairly large prizes.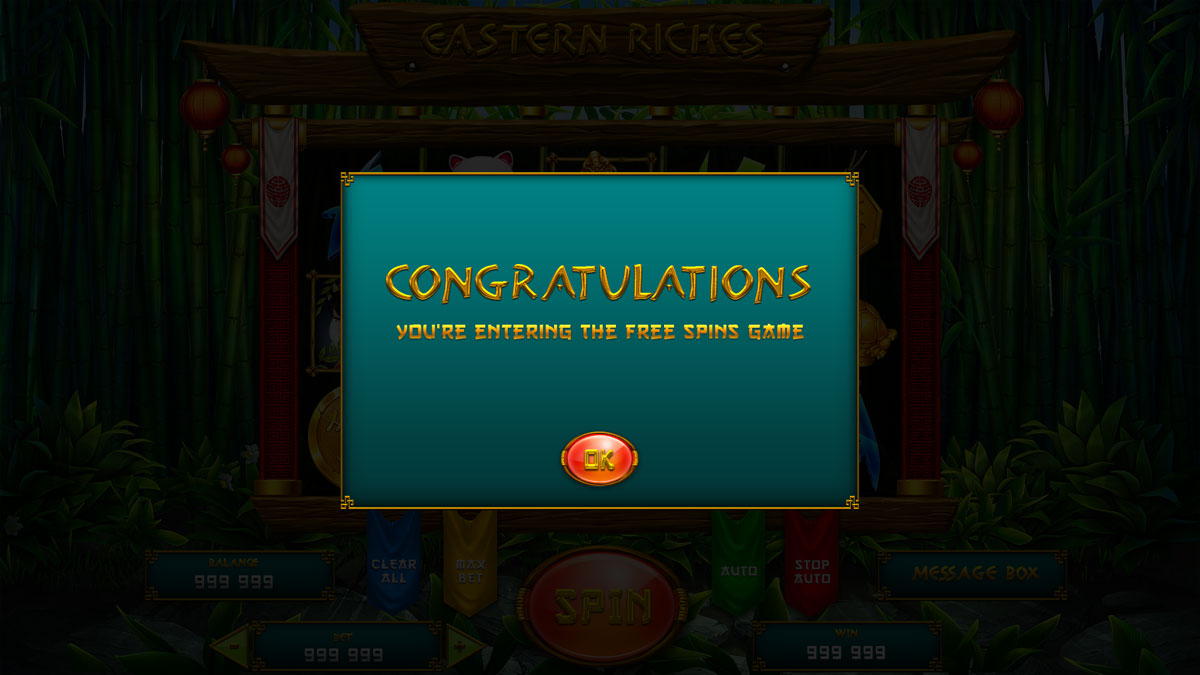 Free spins are free, and therefore they are of great value to any participant, since all winnings will be added to the balance.
And if you become a real favorite of fortune, you can get to the bonus game and get an extra amount to the total score.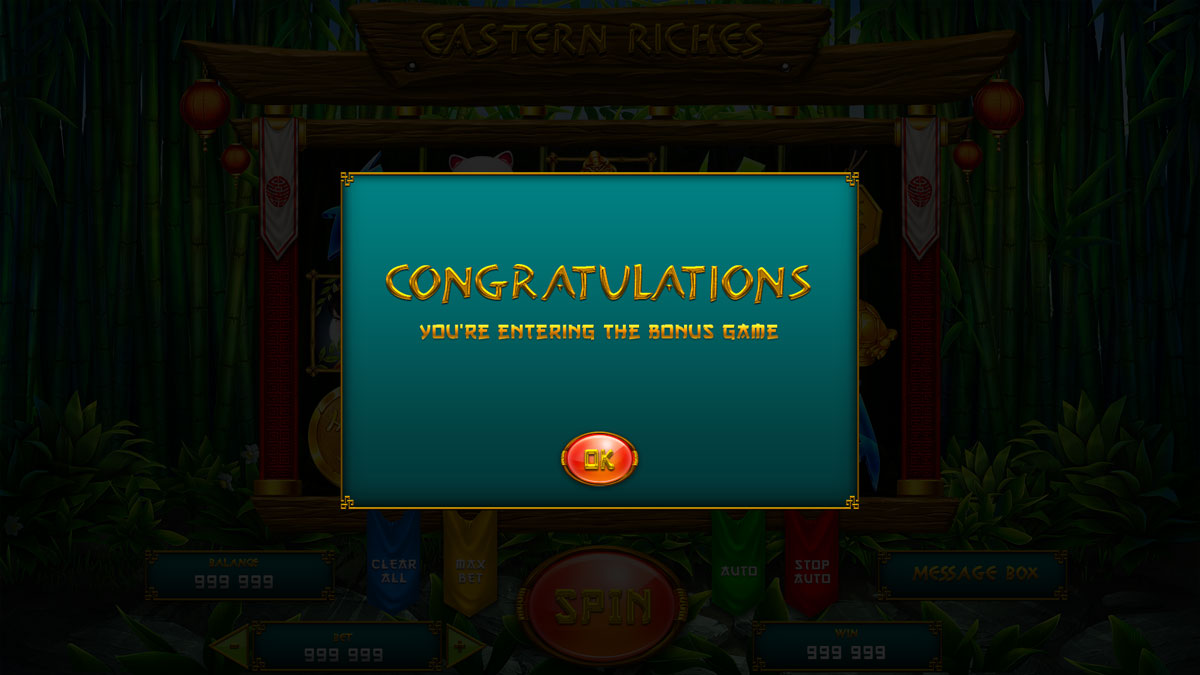 Of course, it is impossible to conquer all the jewels of the East, but since the Emperor provides a chance to compete for at least a part of the treasures, it would be foolish not to take this opportunity, agree?