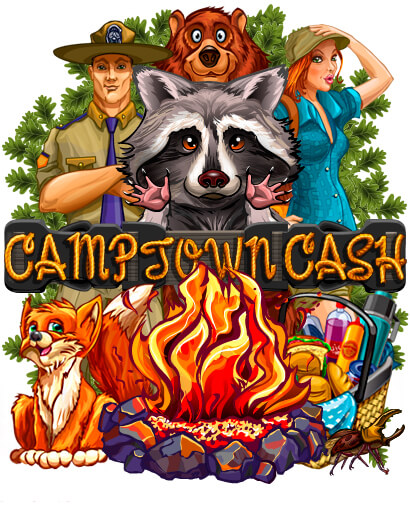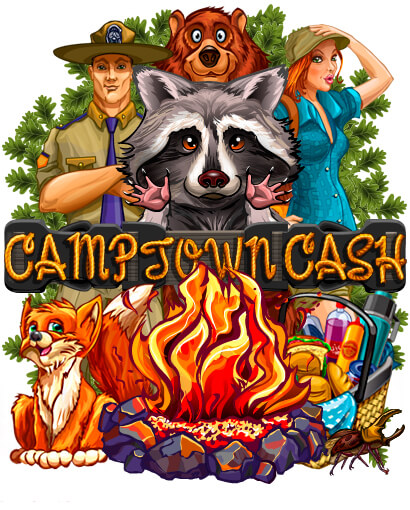 Camptown Cash Online slot game
Buy our new slot machine, which is already available for SALE – http://slotopaint.com/product/camptown-cash/
We present to your attention the main interface of the slot machine "Camptown Cash". The game reels is a field of 5×3 cells, where all the game symbols involved in the game are conveniently located. Thematically, the action of this slot machine takes place outdoors under the open sky. You go on a picnic, to relax and have fun, enjoying the research activities in this trek. To control the slot machine, you can use any individual panel, that is universal.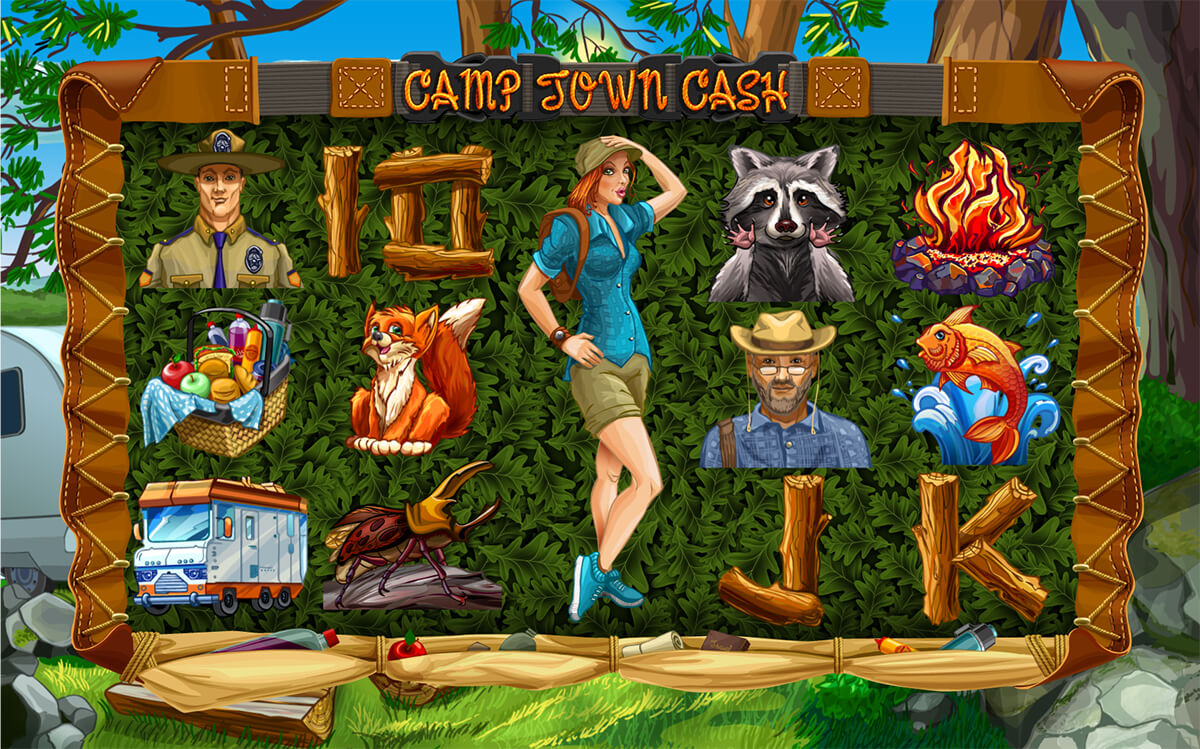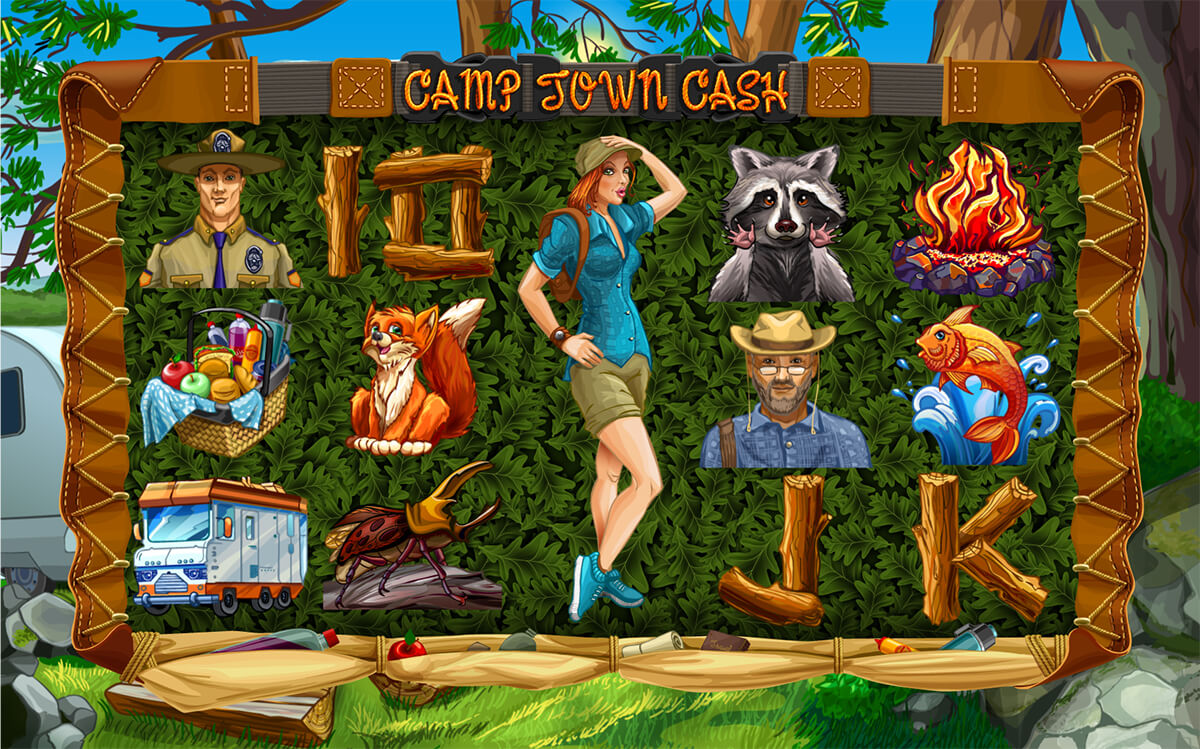 This background image is the main one and shows a wonderful place for a picnic. Here you can see a wonderful landscape, a tent and a parked van near the trees. In addition, this background image can be used as a pop-up screen and transition between the pop-up window and the main game mode. The game interface is placed in the central part of the background image and doesn't overlap its remaining parts.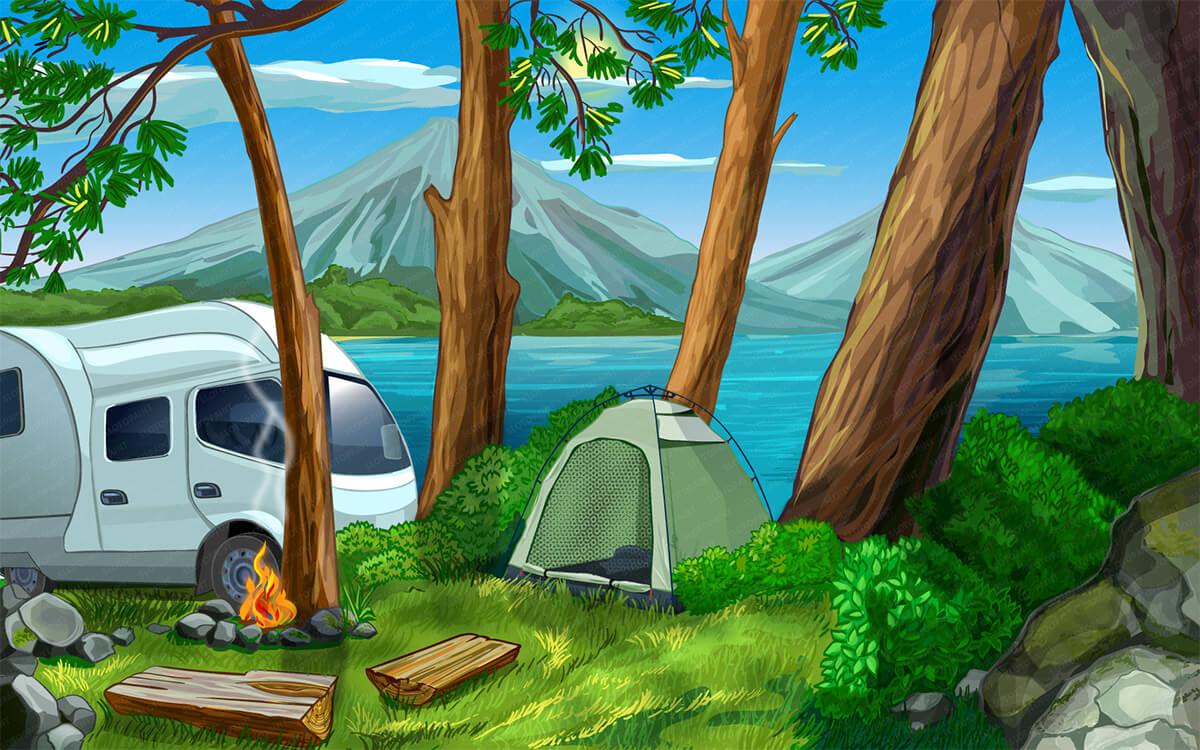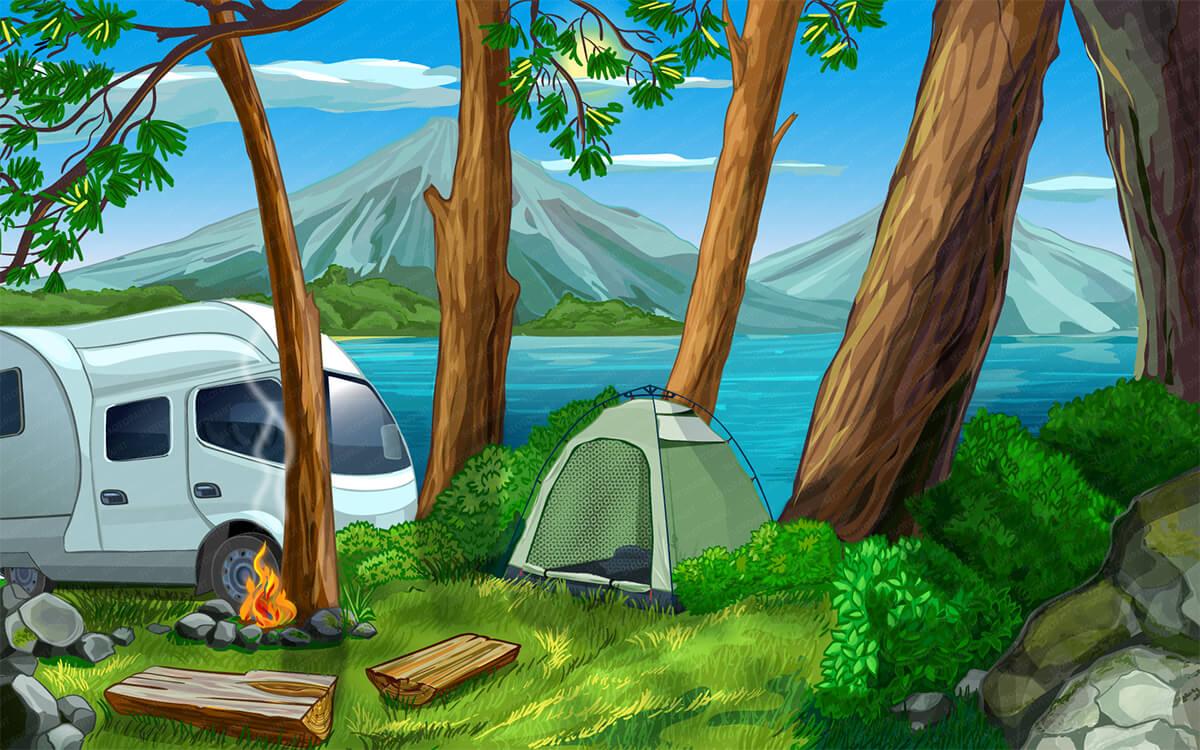 We present you three main characters, designed specifically for the slot machine "Camptown Cash". A tourist girl who studies the local fauna, a park ranger who always follows the order in the parks and recreation areas, as well as a funny bear that will take away all your food supplies if you won't hide them in advance.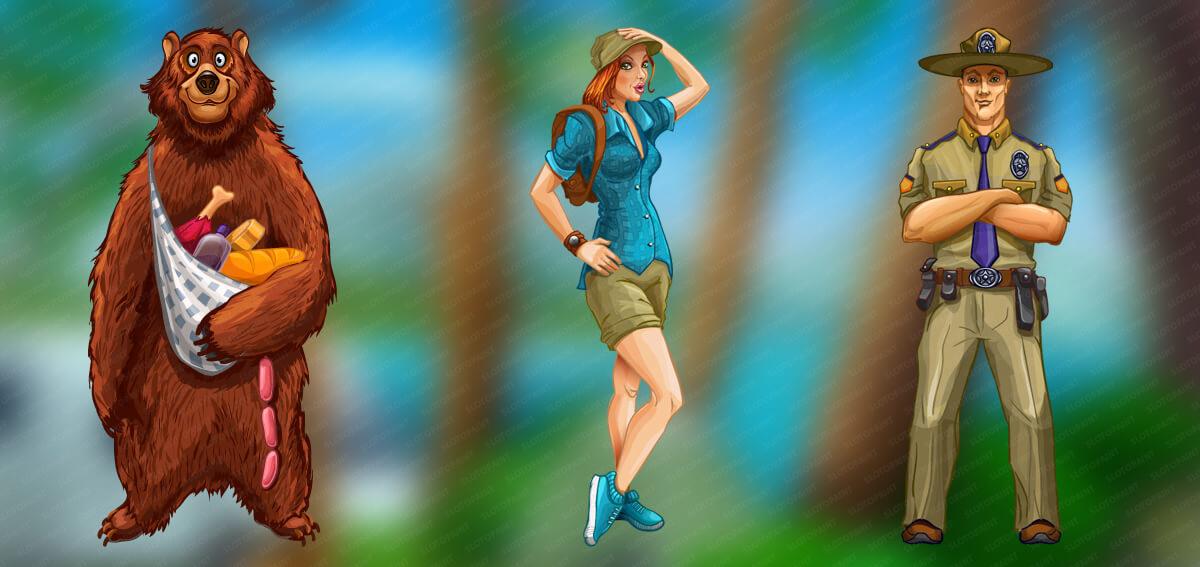 Here you can see a set of game symbols specially designed for the slot machine "Camptown Cash". In this set there are symbols from the categories "middle" and "high". Thus, the number of winning points may differ, as a result of simultaneously getting the game symbols of one or another category.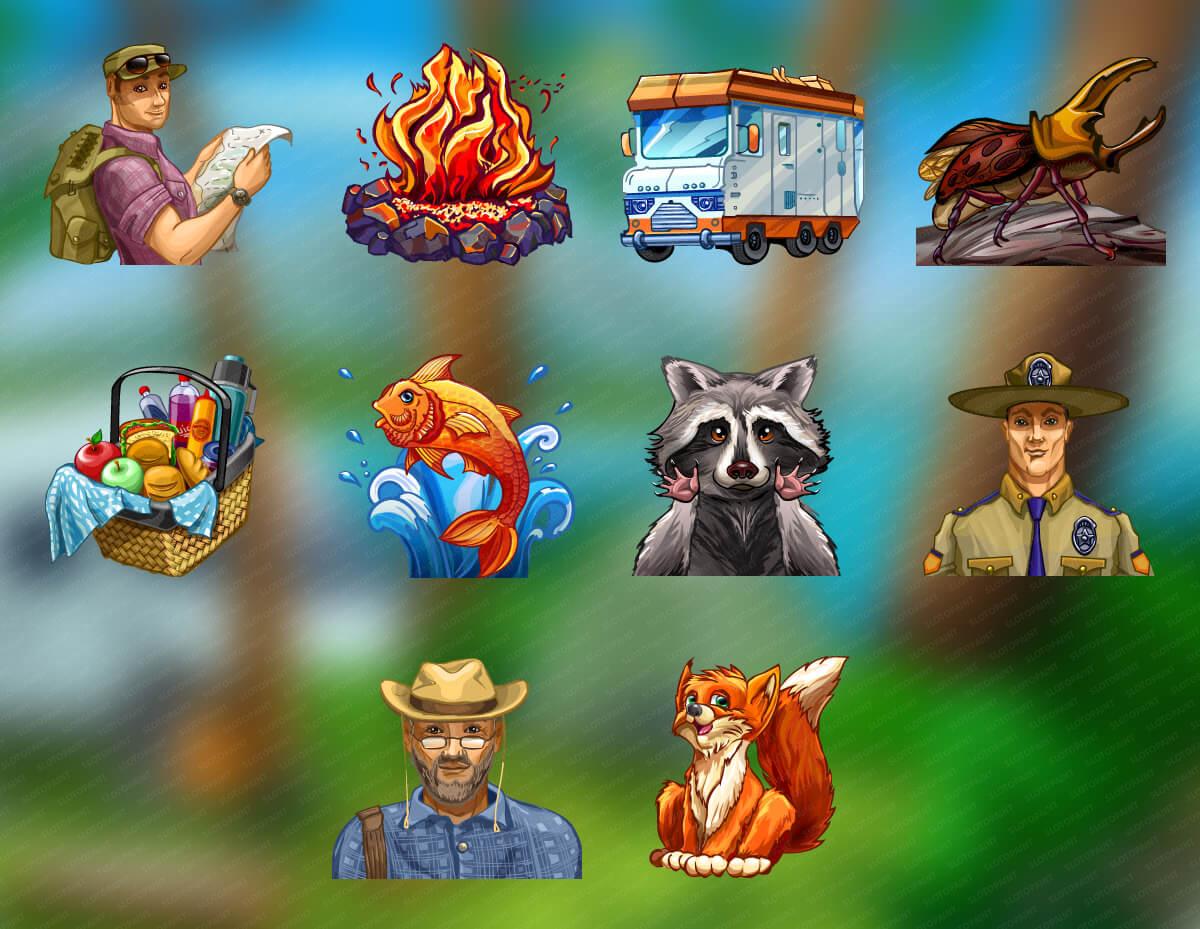 This are the final versions of the themed game symbols from the "low" category. In this category there are six unique symbols in the form of capital letters and numbers of card suits that bring a small number of points to the player, and getting of several symbols will further increase the number of winning points.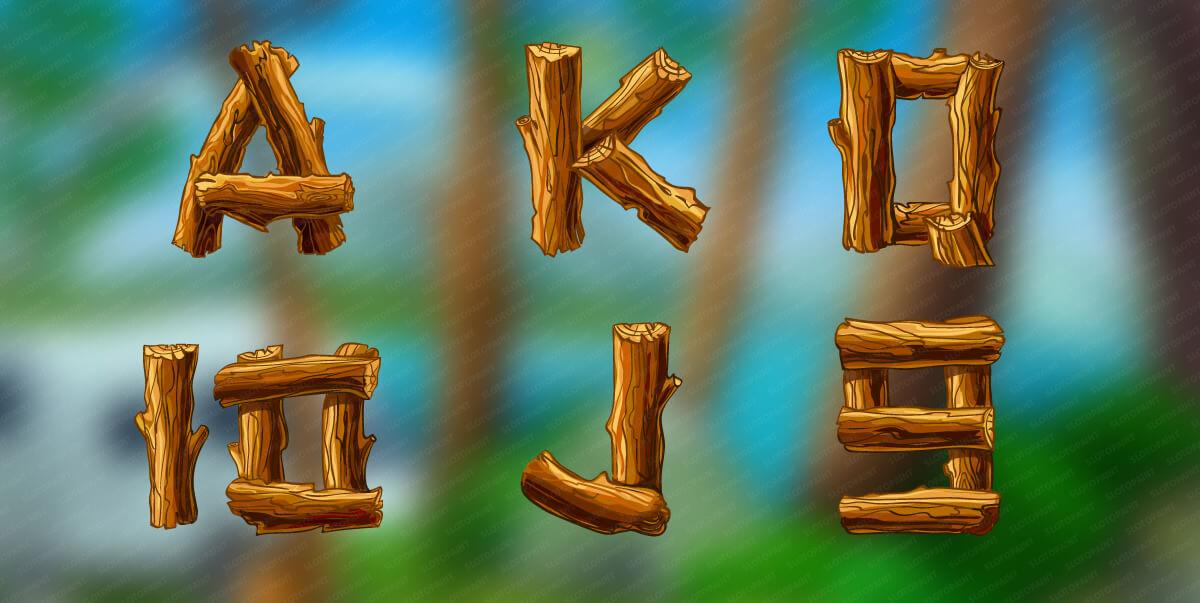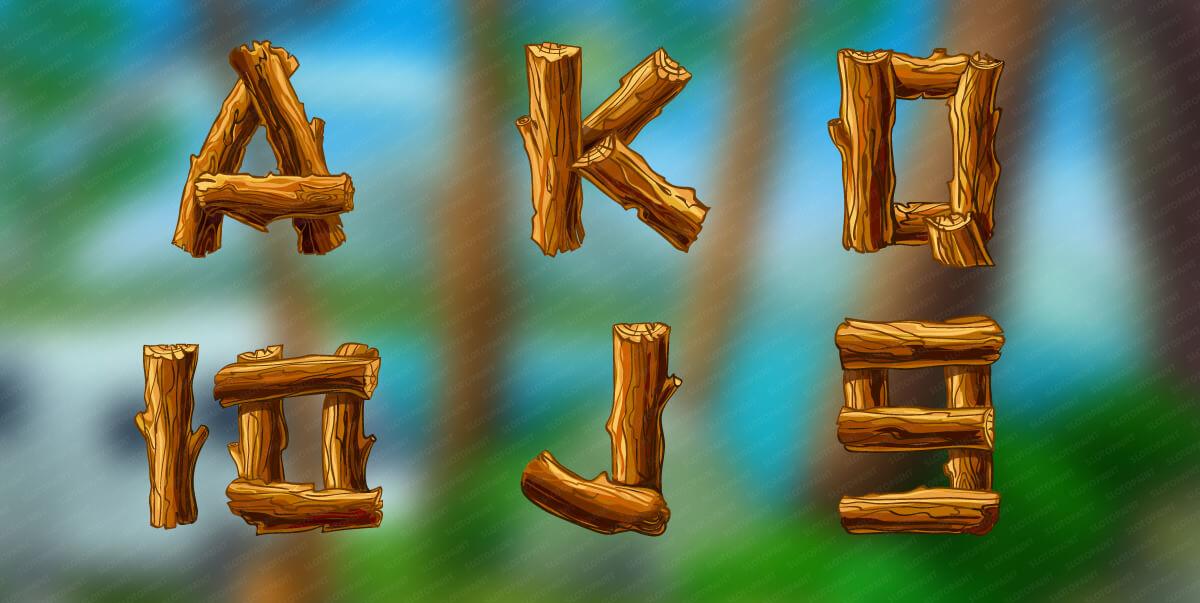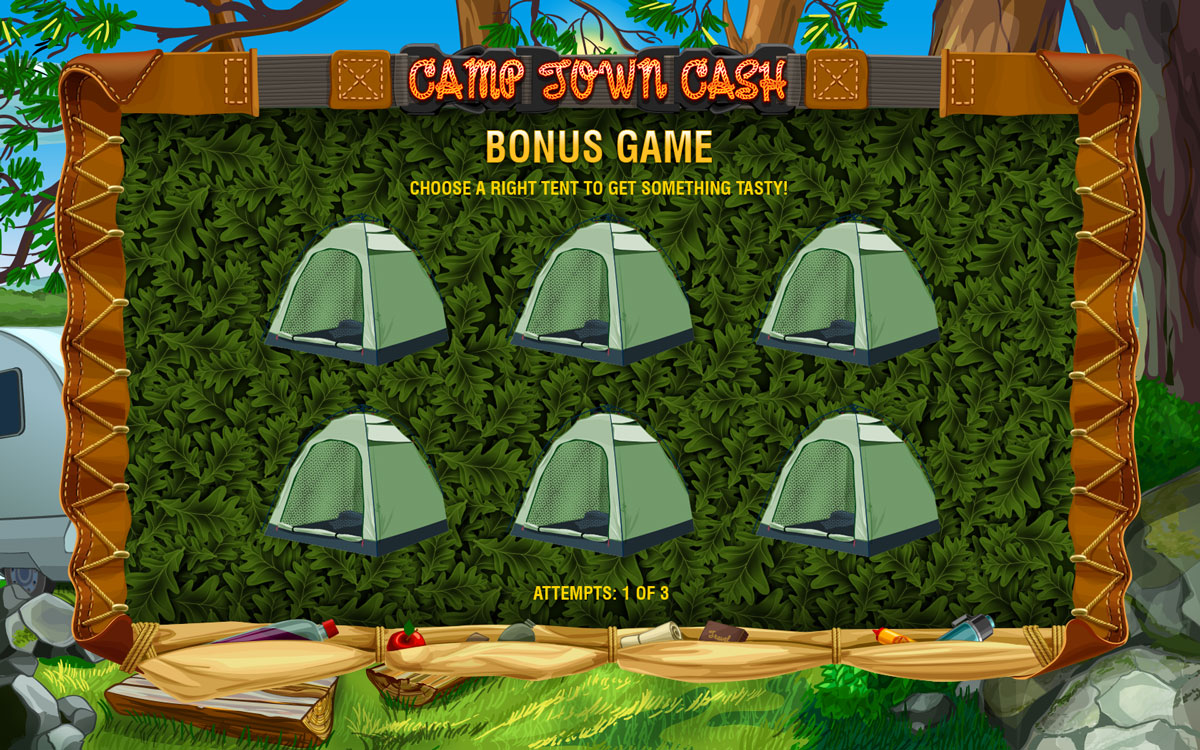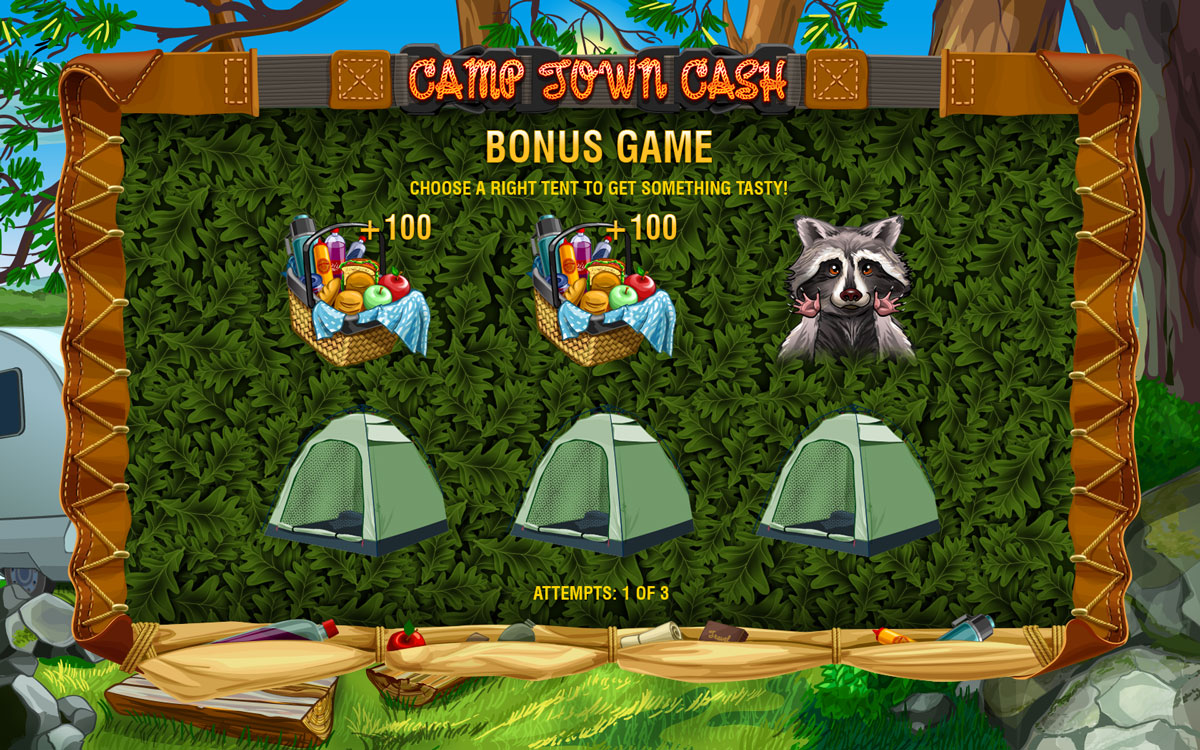 Here is an auxiliary table of rules and payouts for categories of game symbols, such as: "low", "middle" and "high". Here you can find the winning values for these symbols, as well as find out the number of points received for repeatedly getting a symbol of the same kind. In the central part of the table you can see approximate numerical values of possible jackpots, the amount of which can be edited.