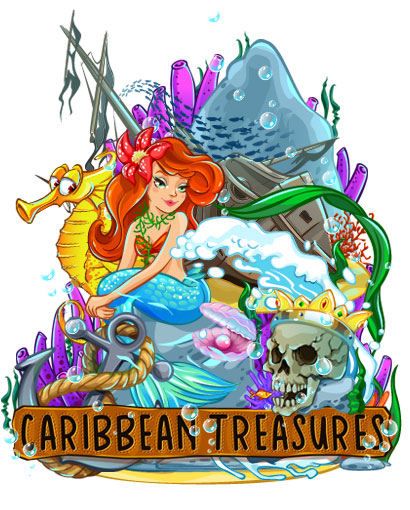 "Caribbean Treasures" online slot game
The Caribbean Sea – a lost place in the expanses of the oceans, long famous for its "notorious glory", keeps countless treasures in its depths, and only a desperately bold navigator will be able to find it. "Caribbean Treasures" is an adventurous slot machine that can fulfill your dream. You will find a drowned treasure that was buried at the bottom of the ocean.
Our new online video slot machine is also available for Purchase. You can buy it at our store – https://slotopaint.com/product/caribbean-treasures/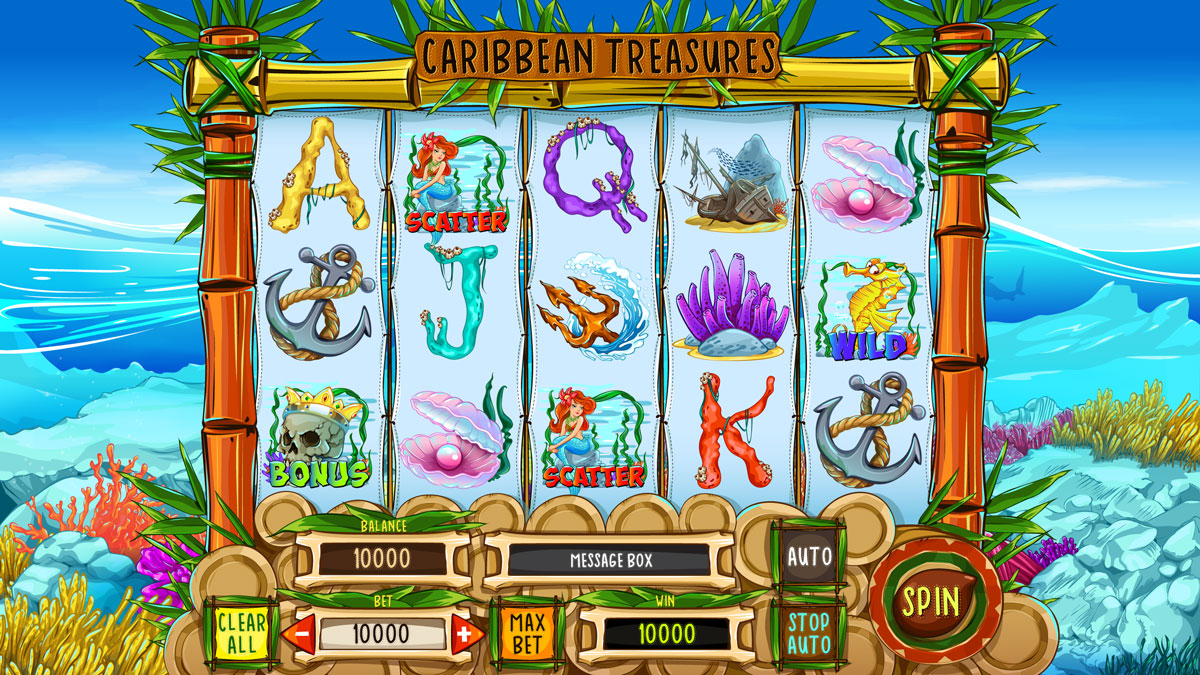 From the first second you will see a delightful background, and you will even feel the taste of salt on your lips. The sound effects in the background, as well as the graphics of the game are of high quality. The search for lost treasure is something that is unlikely to happen in your life, but anything is possible in slot machines: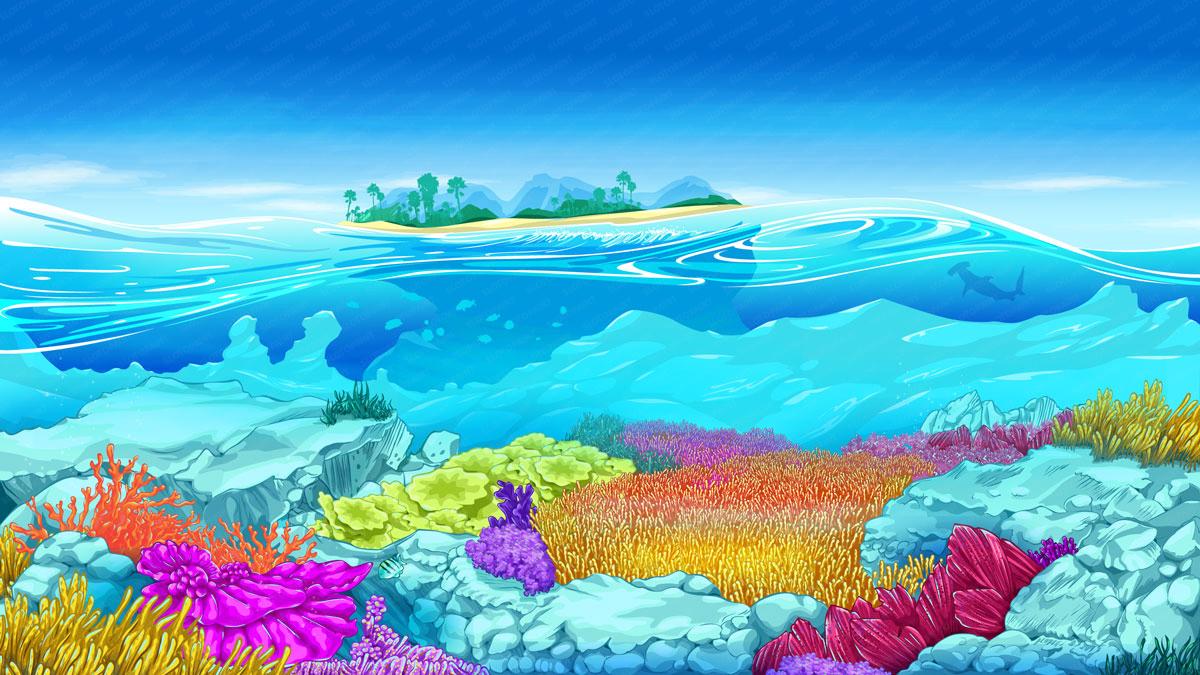 Sea theme here is immediately visible thanks to the symbols, effects and background. The seahorse, skull and little mermaid became the wild symbols of the slot. They activate free spins as well as a bonus game. Other symbols of the video slot game "Caribbean Treasures" include a pearl, anchor, trident, ship, corals: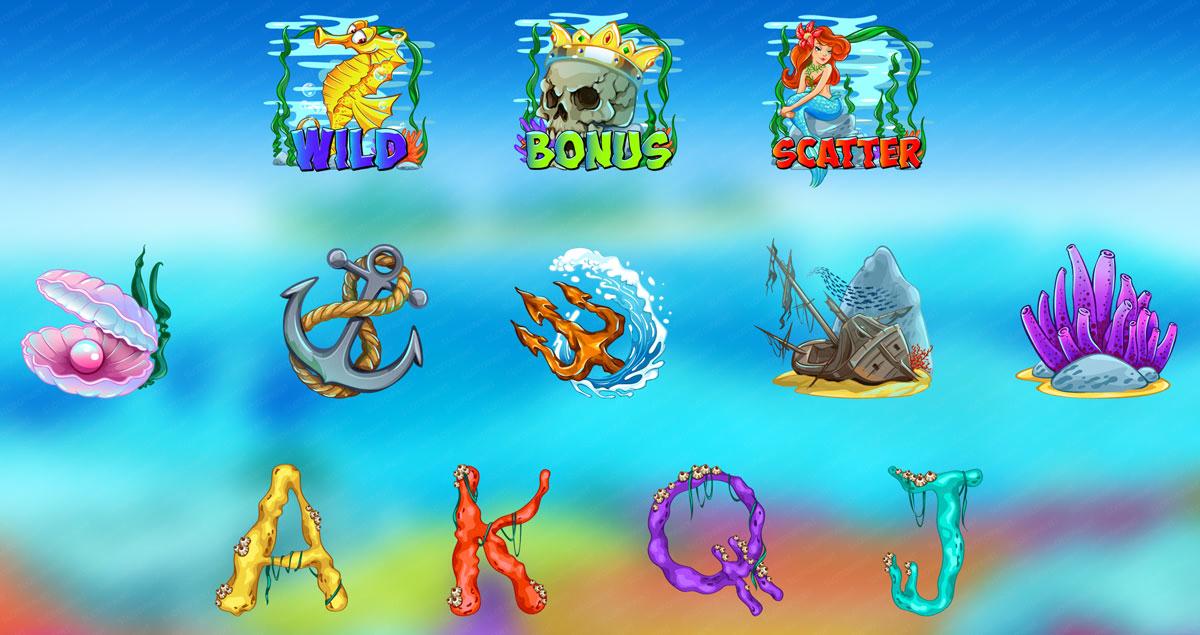 On the next screens you can see animations of slot symbols from all categories of the casino video slot: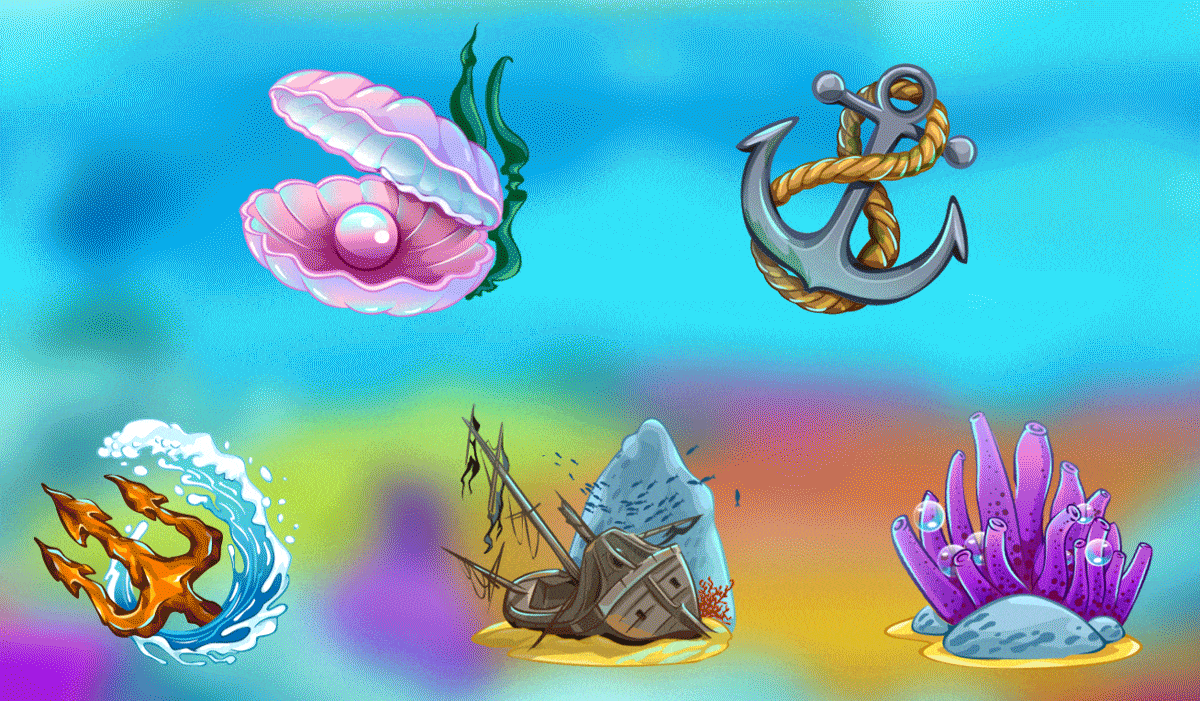 On the screen below, you can see the auxiliary table of rules and here are brief classifications of game symbols from the category "High". For example, The symbol "Wild" (Seahorse) replaces any symbol on the game reels, excepting the "Scatter"and "Bonus" symbol. The symbol "Bonus" (Skull) (in a case of appearing more than two) brings to the player Bonus Round. And the symbol "Scatter" (Mermaid) (in a case of appearing more than two) brings to the player activation Free Spins Round: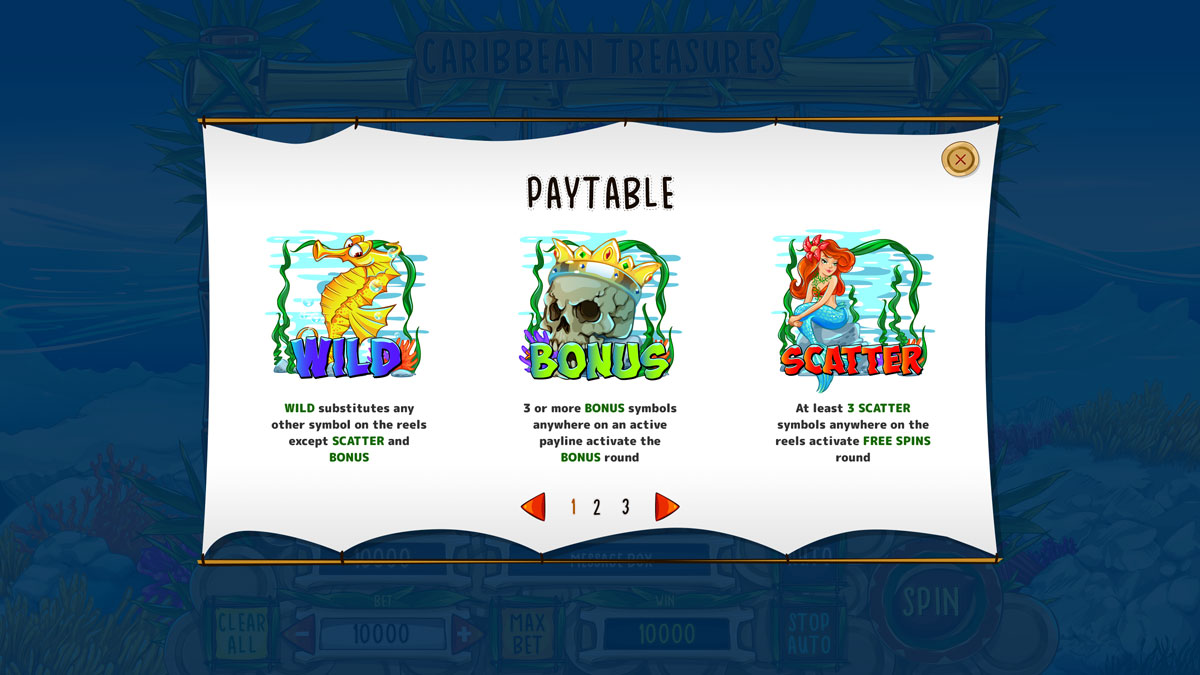 The next three screens are the auxiliary tables of rules and payments, where the player can get acquainted with all the numerical values that are awarded for simultaneous getting of game symbols from the category "Middle" and "Low". The more symbols of a certain type appear simultaneously on the game reels, the more winning points you get: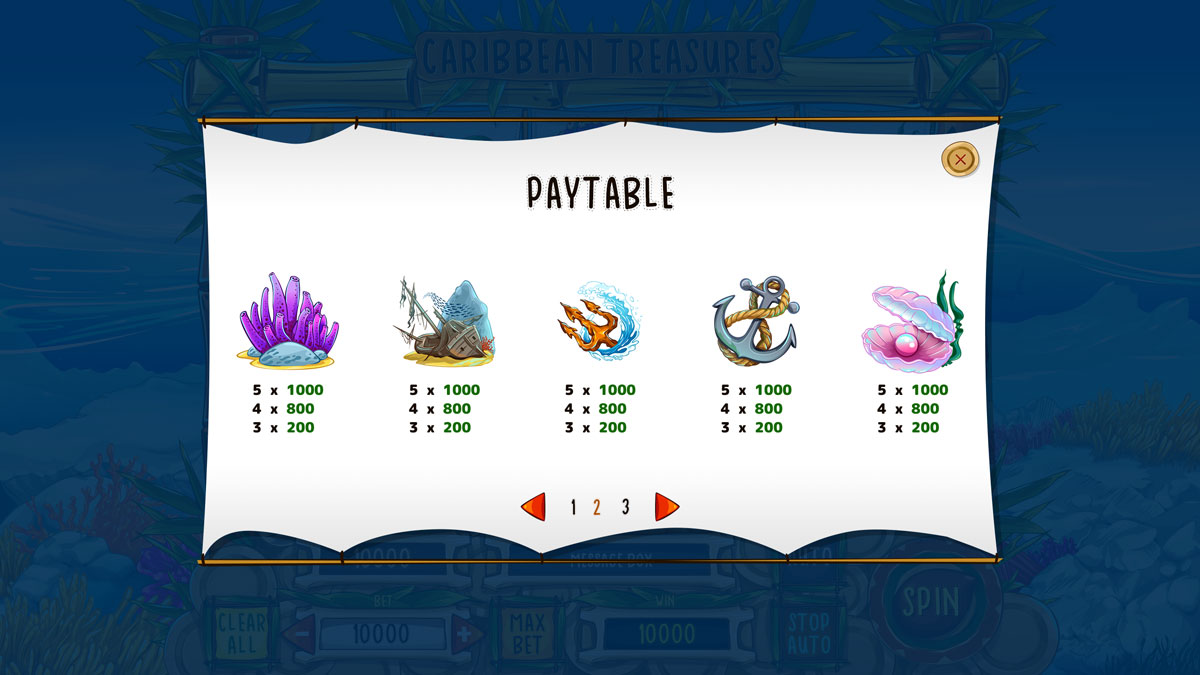 Card symbols in the form of letters are made like corals plastered with polyps: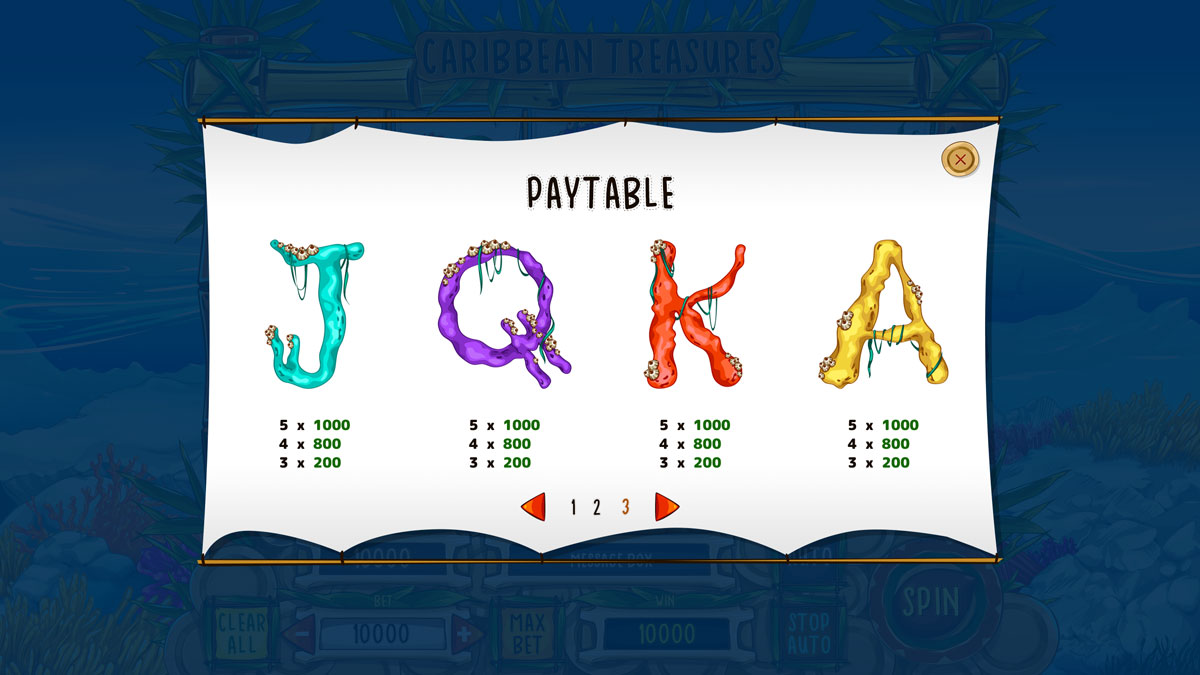 The next four screens are pop-up screens, giving information to the player of the following:
On the first – Congratulations with the Free Spins game;
On the second – Winnings from Free Spins game;
On the third – Congratulations with the Bonus game;
On the fourth – Winnings from Bonus game.