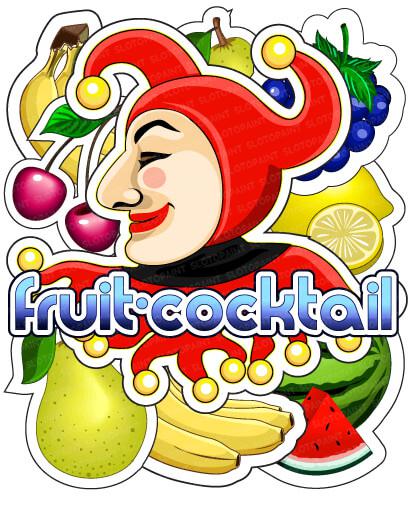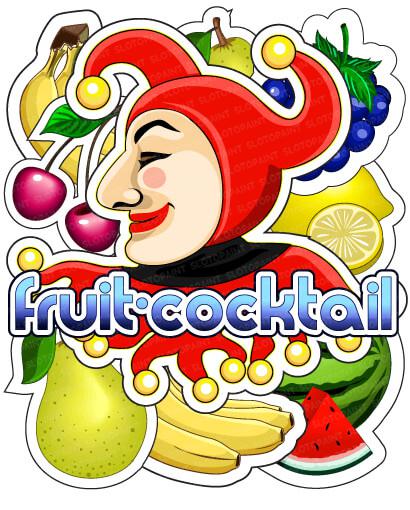 We present to your attention the main interface of the slot machine "Fruit Cocktail". This slot machine is one of the classic slot machines, where fruit plays the role of game objects. The game reels is a field of 5×3 cells, where all the game symbols involved in the game are conveniently located. At the top part there are windows where you can see the total amount of the bet, the number of points for the line, and also the window with an amount of cash. To control the slot machine, you can use any individual panel, which is universal.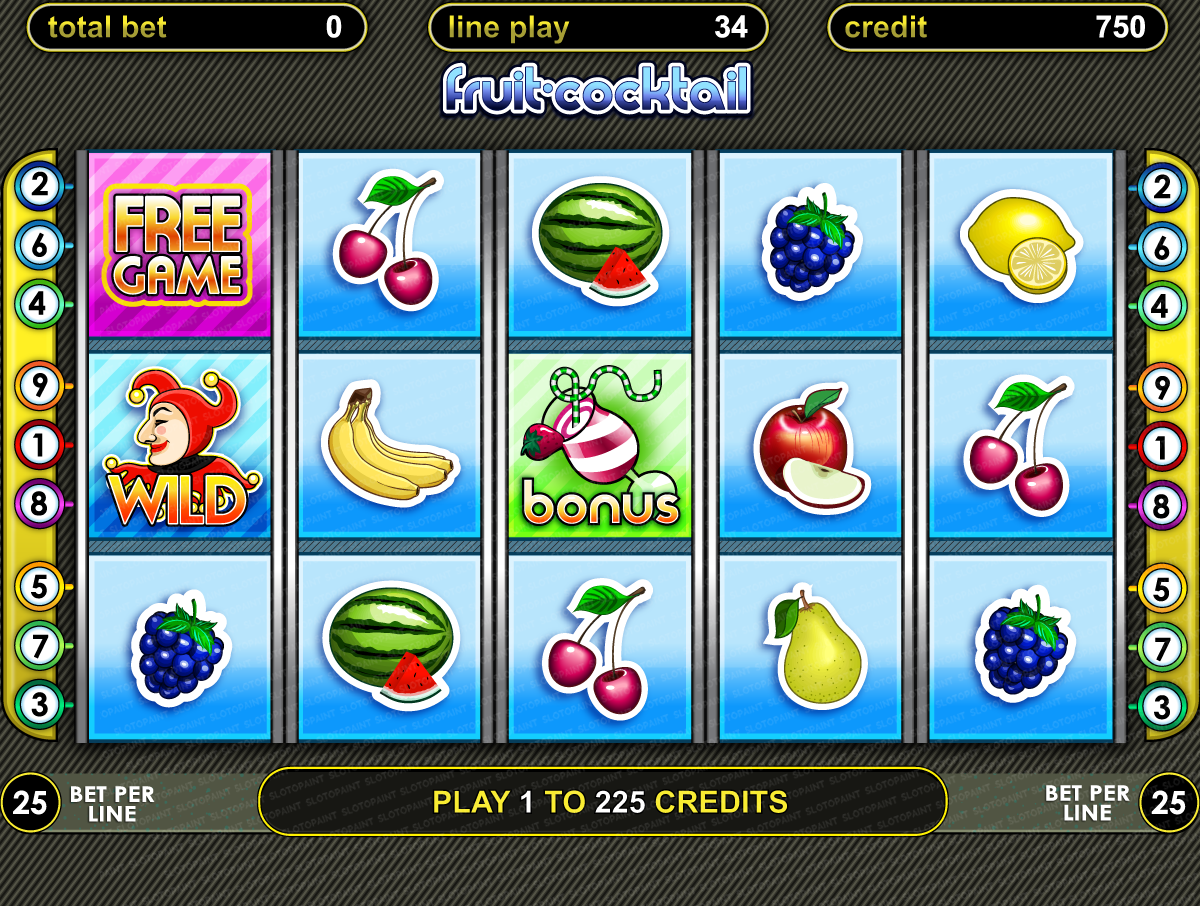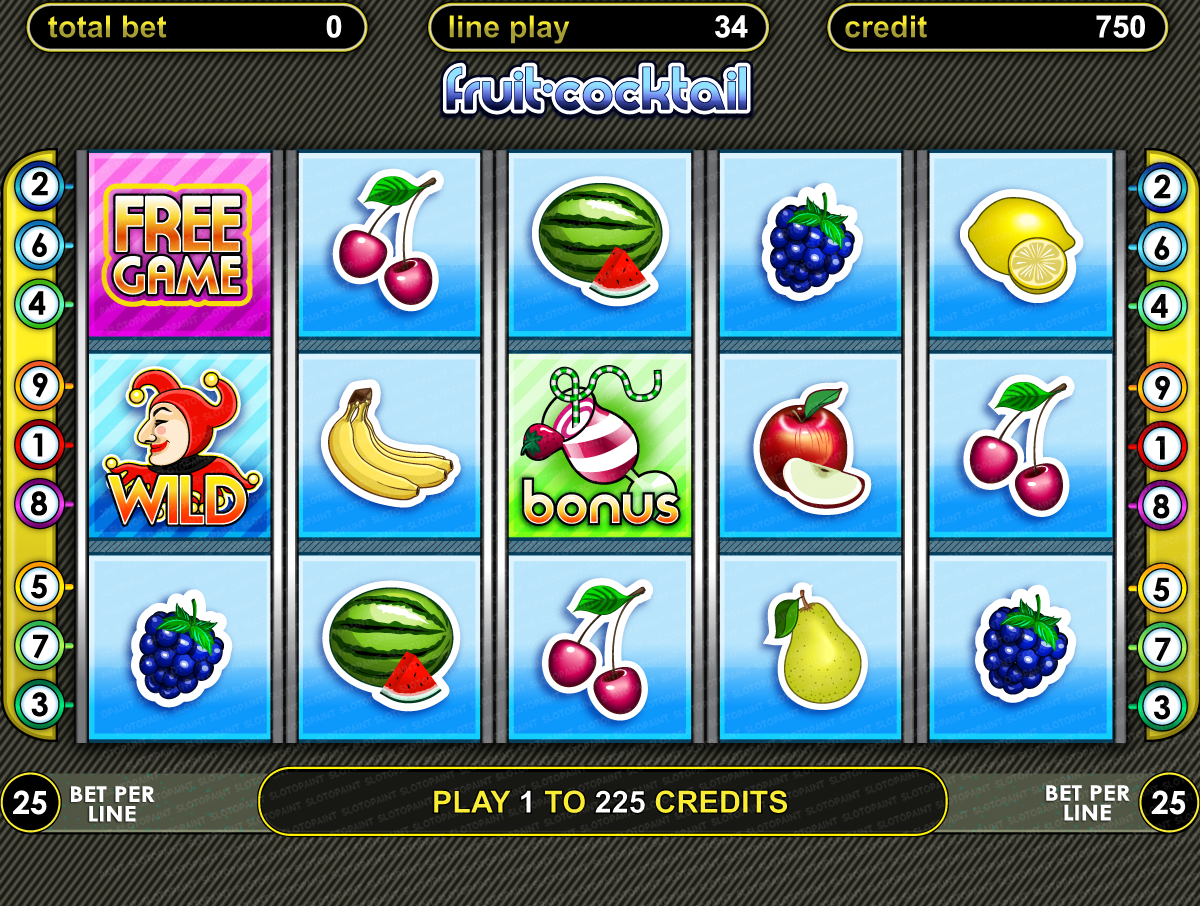 Below you can see a set of game symbols specially designed for the slot machine "Fruit Cocktail". In this set there are symbols from different categories, including "low", "middle" and "high" categories. Thus, the number of winning points may differ, as a result of simultaneously getting the symbols of one or another category.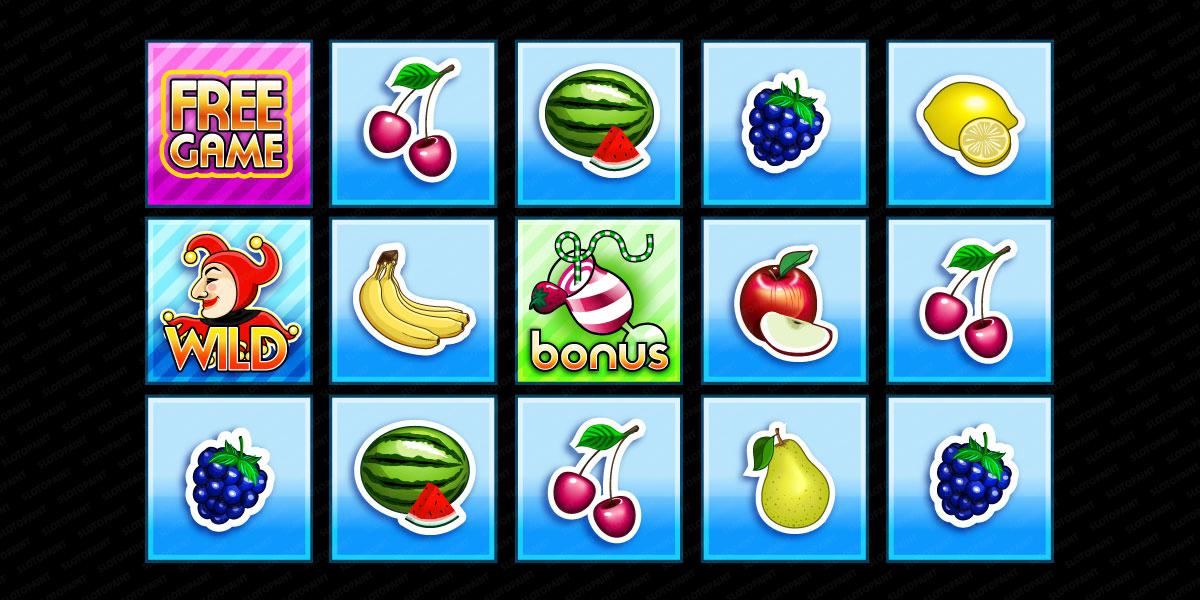 Here you can see a free-spins screen. In a case of getting more than two "Free-game" symbols, you get the opportunity to get several free spins without spending your savings. In this mode, you have a great chance to win extra points without investing.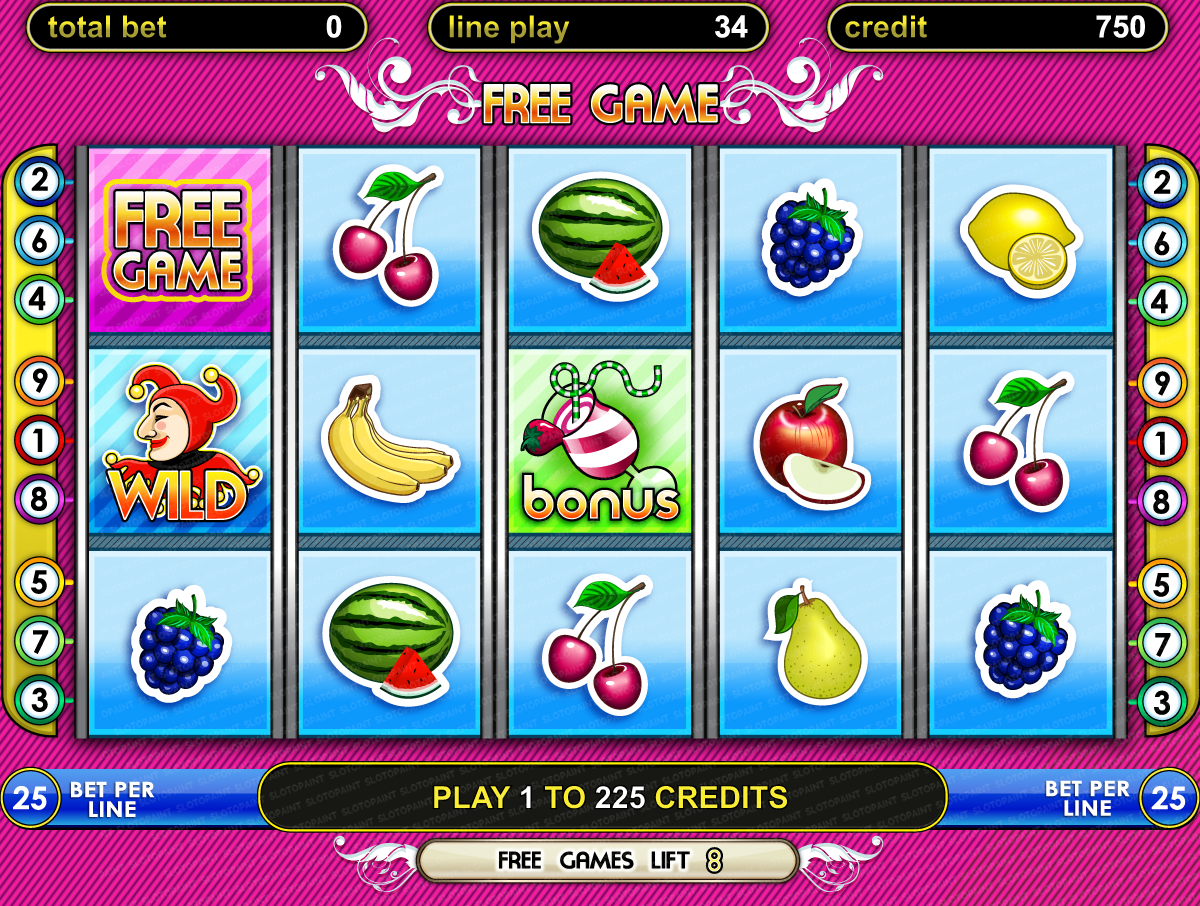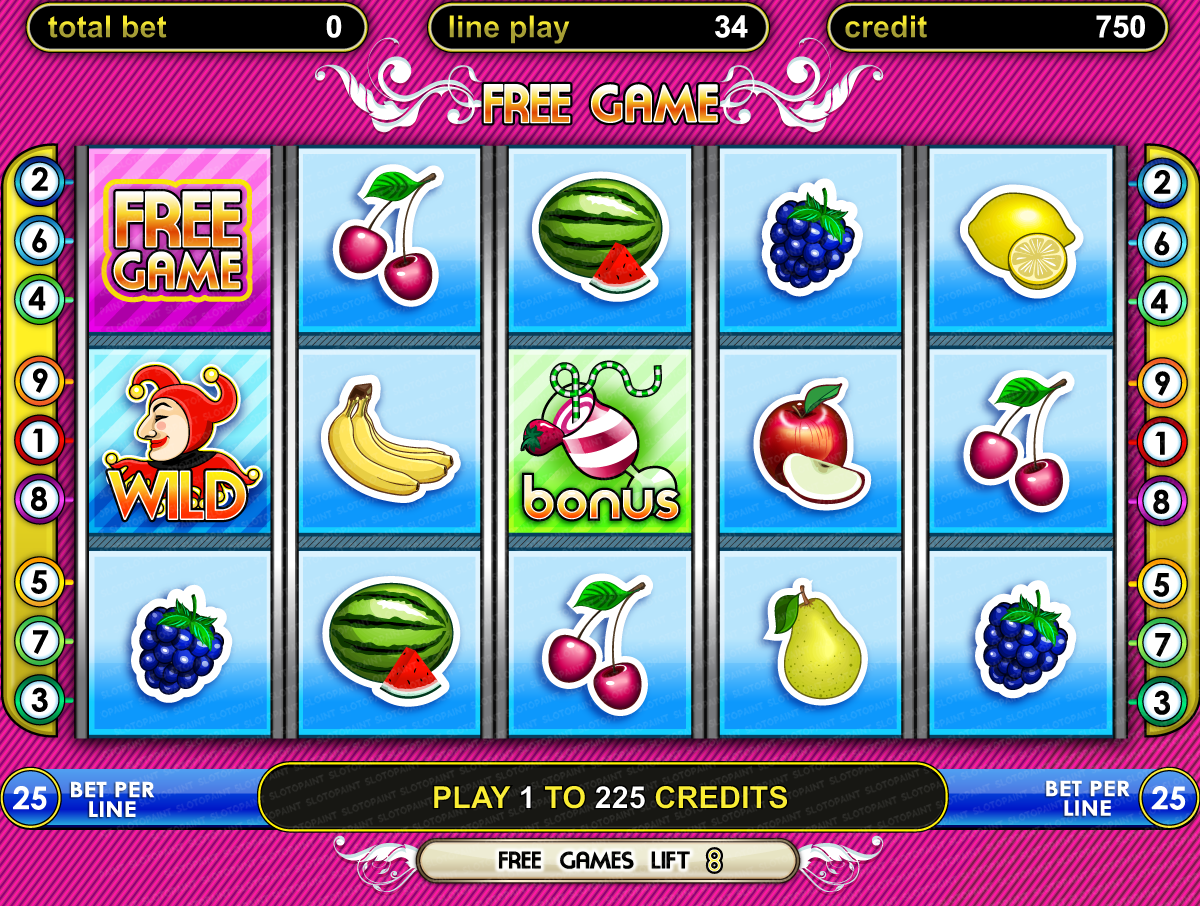 If there are more than two "bonus" symbols, you have an opportunity to take part in the bonus mini-game. A mini-slot of 3 reels is placed in center. He starts to spin, and at the same time a pointer runs through the cells. If he stops above the picture which was shown on the reels, the player receives the prize shown here. The game ends if the pointer stops above one of the 4 "Exit" located in the corners. The number of rounds depends on how many "bonus" symbols were shown at the game reels.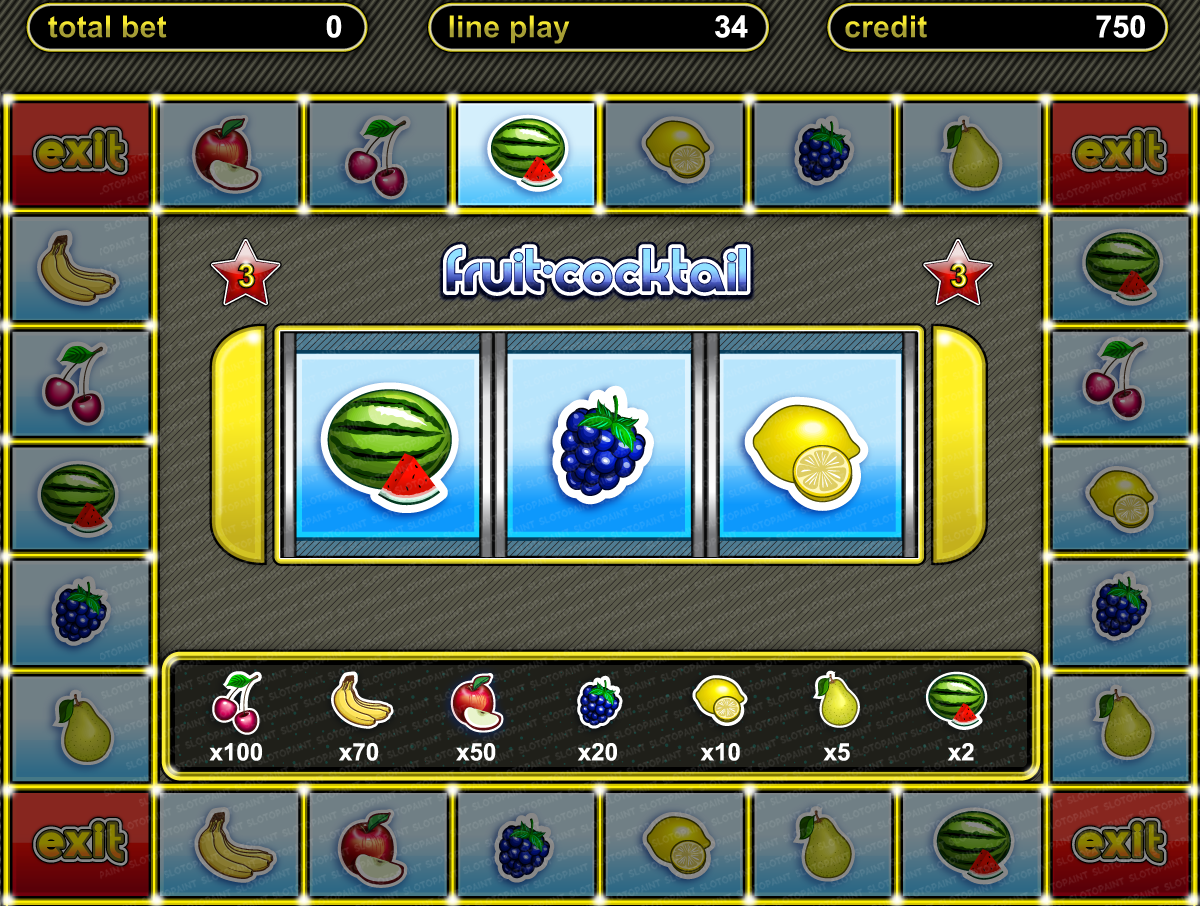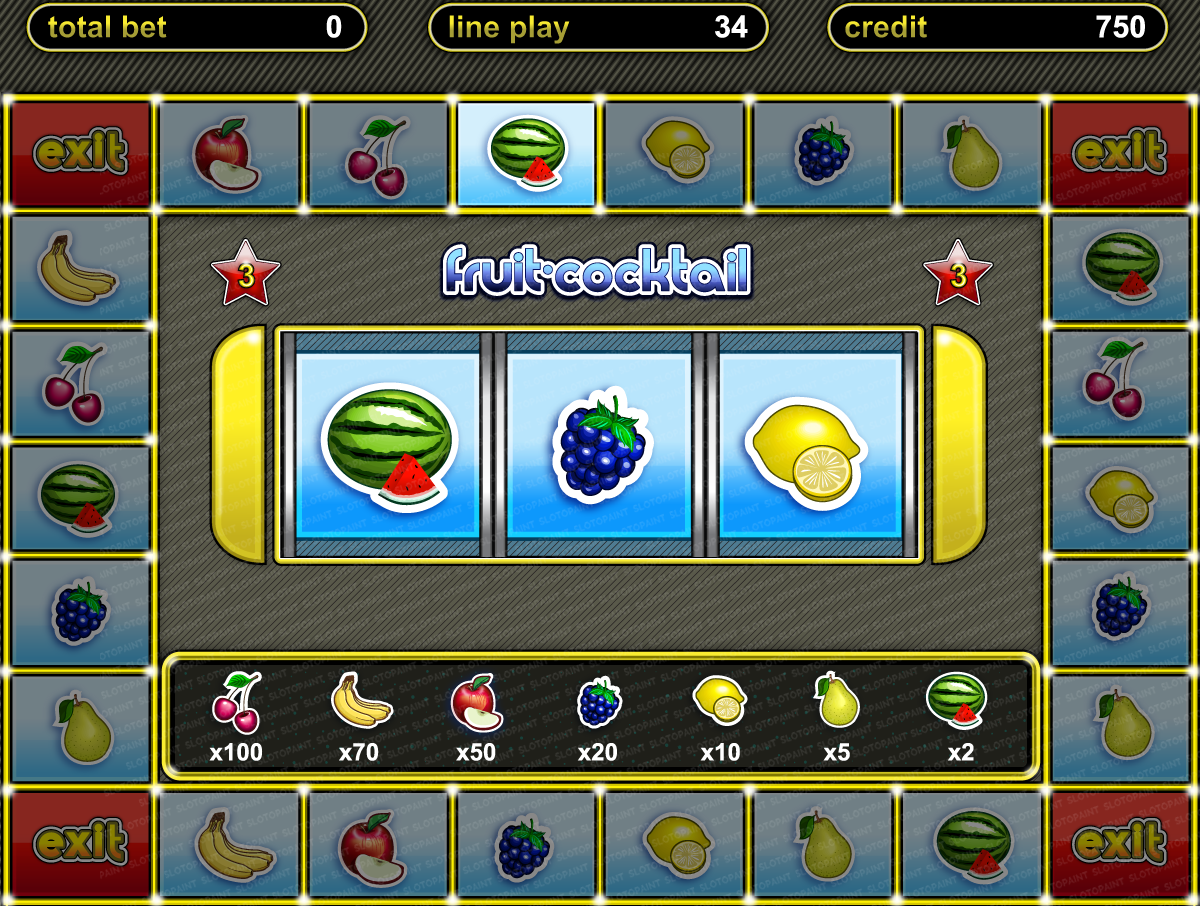 Risk-game allows you to increase the won prize two or more times. To enter, you have to click on Bet immediately after winning. A series of 5 cards will appear. The dealer opens the first one. The player needs to choose one of the 4 remaining. If it is higher, than the prize is doubled.