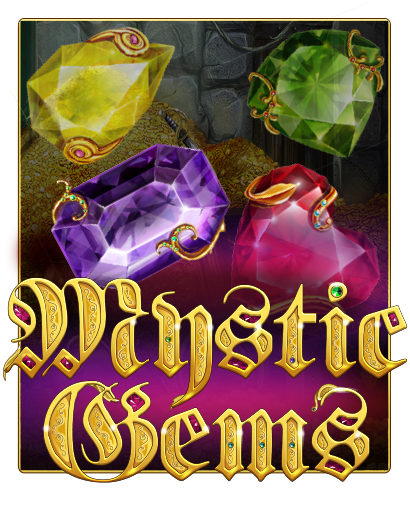 Gems Themed online slot game
Do you like luxury? Luxury is beautiful. In our slot "Mystic Gems" you will be met by fantastic, unheard of, unprecedented wealth, which amazes with an abundance of precious materials and new ideas.  Chests do not hold gold, and diamonds just roll on the floor.  All this abundance is displayed at the background image. Few people know the legend of a huge treasure of gems and gold, which, according to the stories, is stored at our unique slot game "Mystic Gems". This collection is a fortune.
To purchase this slot, you need to go to our store – https://slotopaint.com/product/mystic-gems/: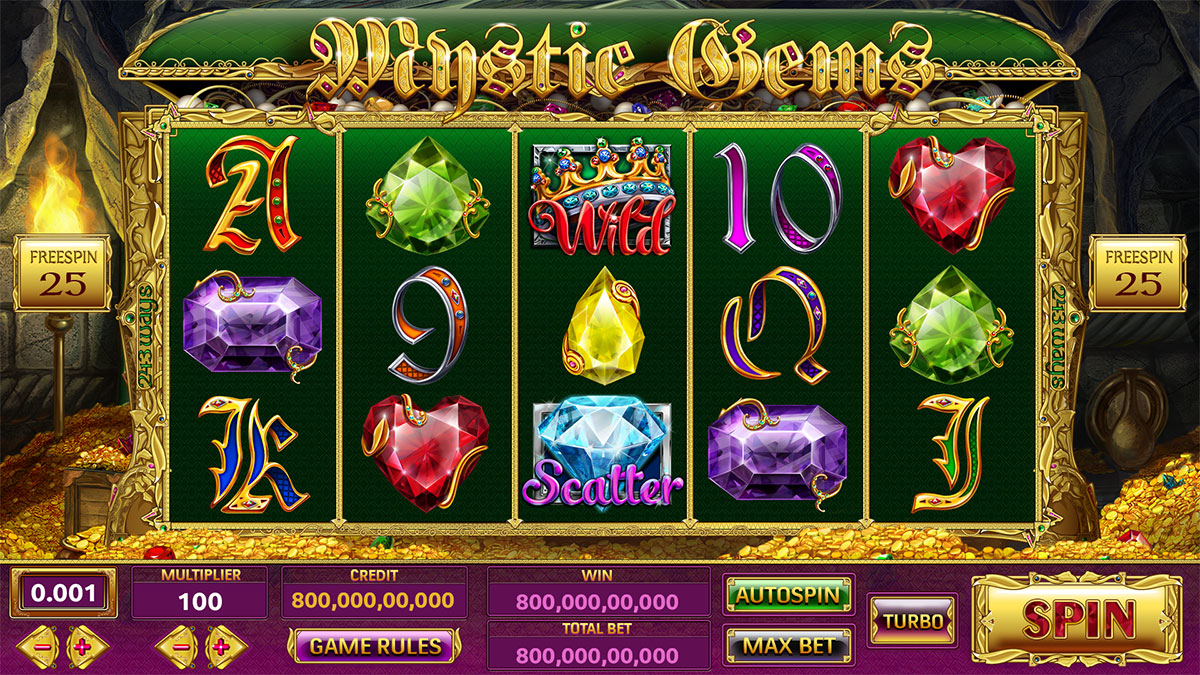 In this slot we used standard 5×3 playing field layout and great in-game animation.  The player is given a wide range of additional features, such as Wild and Scatter.  All fields and buttons on the ribbon of the slot machine have their meaning: Spin – the start button of the game, Max bet – starts the game with the maximum bet, Win – shows the winning combination, Credit – the player's account.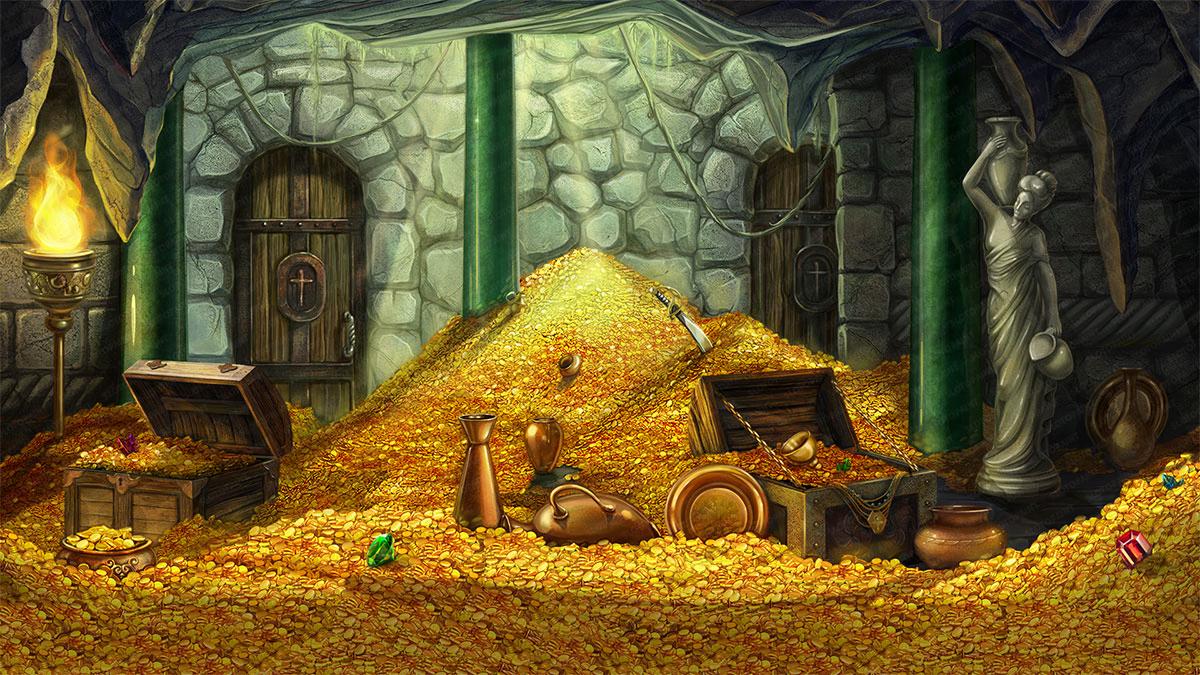 Polished symbols acquire the perfect shape and dazzle with glitter of gold and jewels. Truly, the Scatter diamond has no competitors – it is an absolute favorite in the world of precious stones. The Wild symbol in a form of crown is a headdress for chosen, the embodiment of tremendous power and might.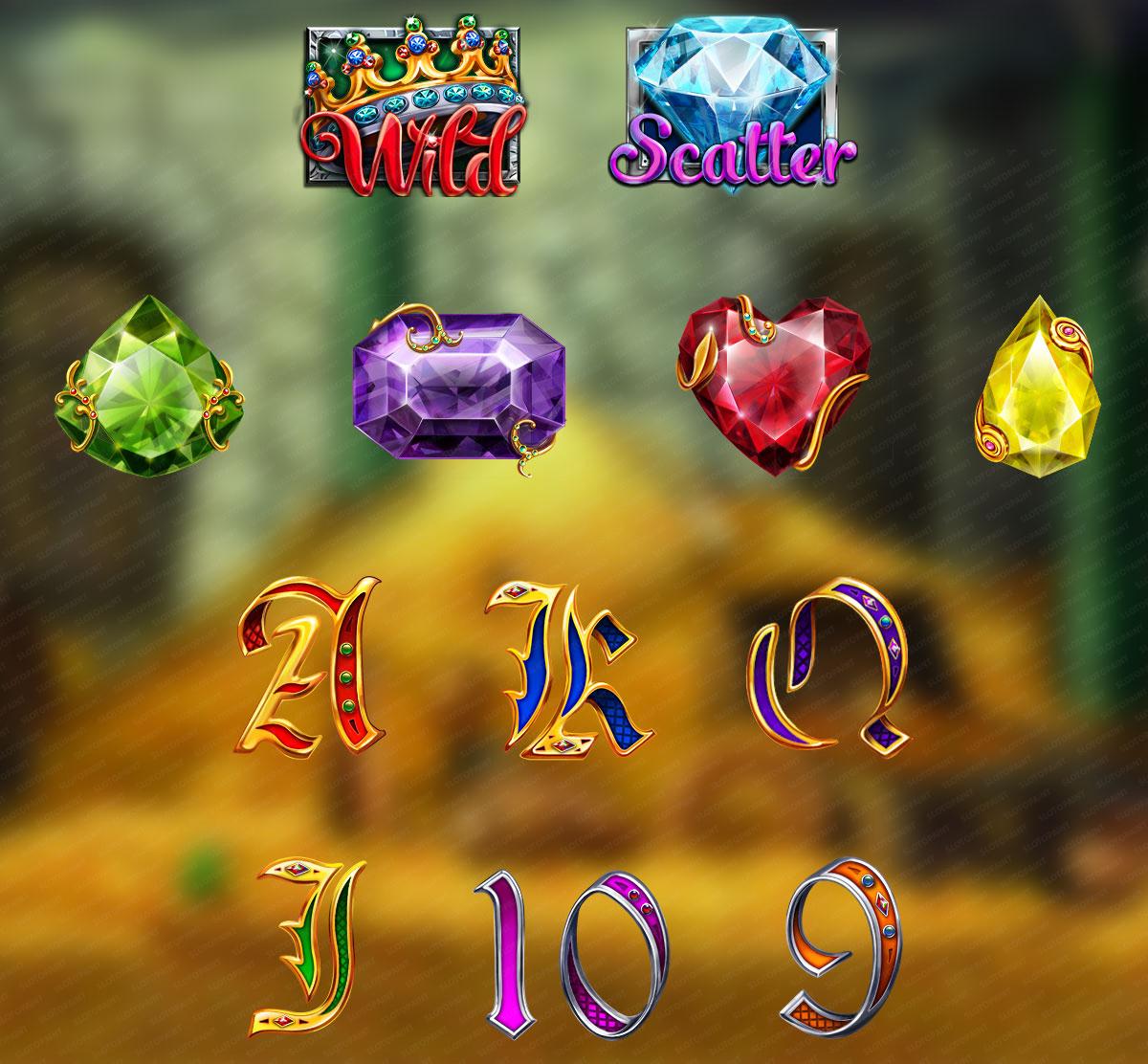 The original idea, high-quality unique design with symbols animation will attract any player with its mystical beauty. Sparkling and beauty can play and sparkle even in the difused moonlight. "Mystic Gems" place of fulfillment of precious desires.