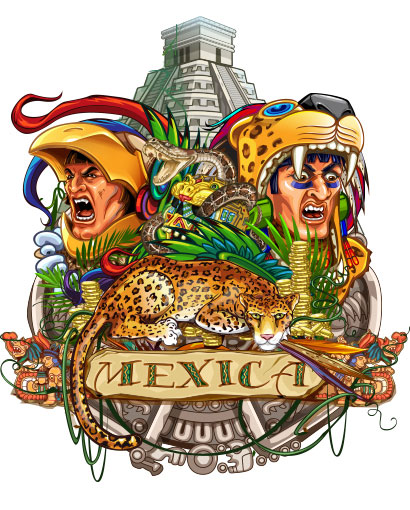 Mexica online slot machine
The theme of the slot game "Mexica" fully meets the design of the machine, so you will find an incredible riot of colors in the graphics and incredible musical accompaniment. Fine animation will transfer to the ancient world of traditions and ceremonies of the inhabitants of Mexico, so it's worth to start this video slot. It will be interesting for fans of slot machines devoted to the culture of different peoples of the world. The simplicity of the interface will allow you to quickly tune into a fun game and get the most out of it. You can purchase this slot game at our store – 
https://slotopaint.com/product/mexica/
Below, you can see the main inteface of this slot: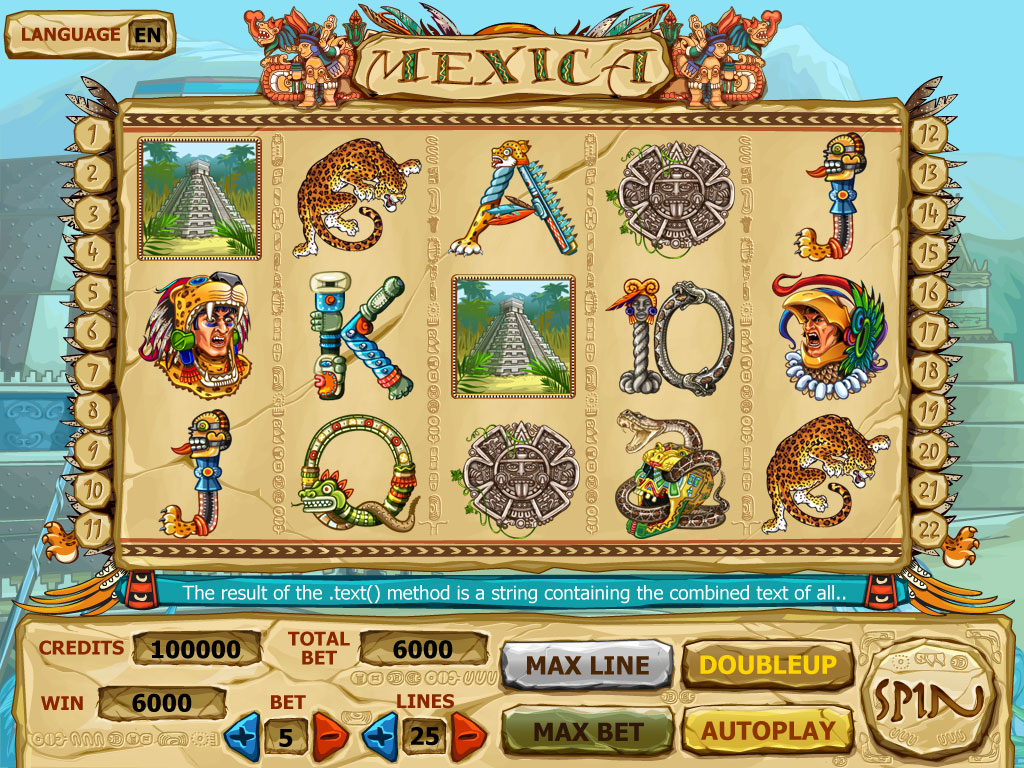 Our new game captures the attention of the player, because in it you will see a lot of beautiful quality graphics that shows us the symbols typical for Longtime Mexico. They symbolize a country that is so strikingly different from others. You will see pyramids, jaguars, snakes, Indians, and all this in the highest resolution, so even the most choosy player will be satisfied with the graphics of the game. It is immediately evident that the artists working on the graphics of the game, set their goal to achieve a qualitative result for the success of online players. The symbols of the game were chosen well. They well reflect the main theme and create the atmosphere of Mexico on the drums of the slot machine "Mexica":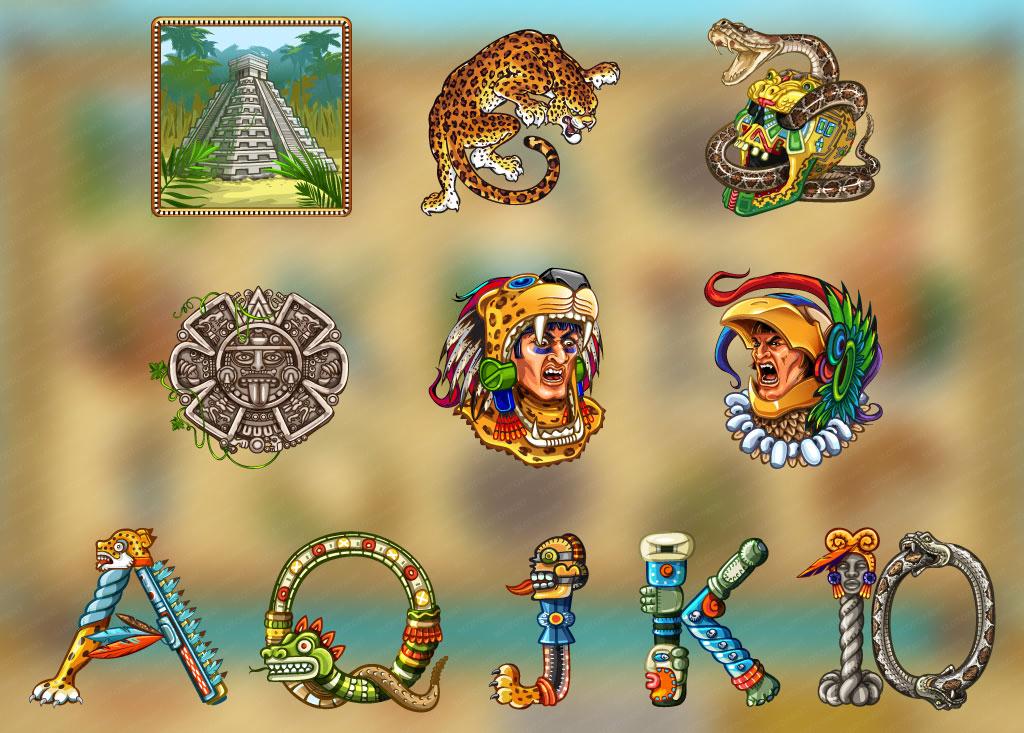 For the main background image of this slot were selected the Mexican pyramids, behind of them you can see the peaks of the mountains. This background image can be used as a pop-up screen and transition between the pop-up window and the main game mode. The game interface is in central part of the background image and doesn't overlap its remaining parts.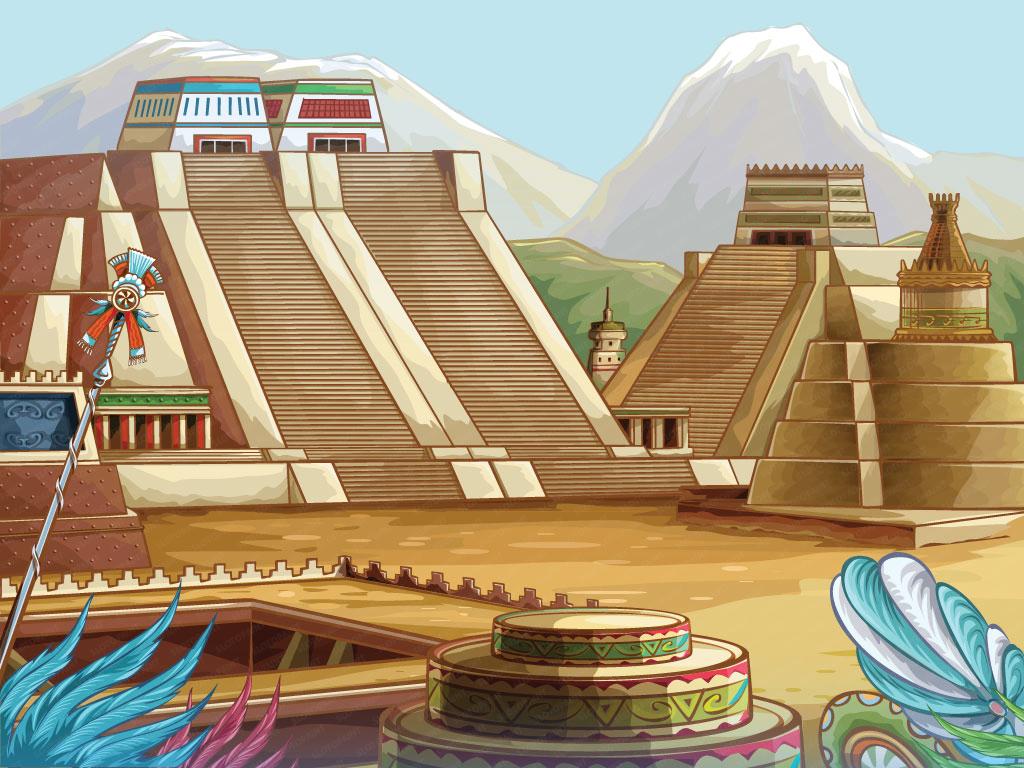 Below, you can see complete animation process of all game symbols for this online slot: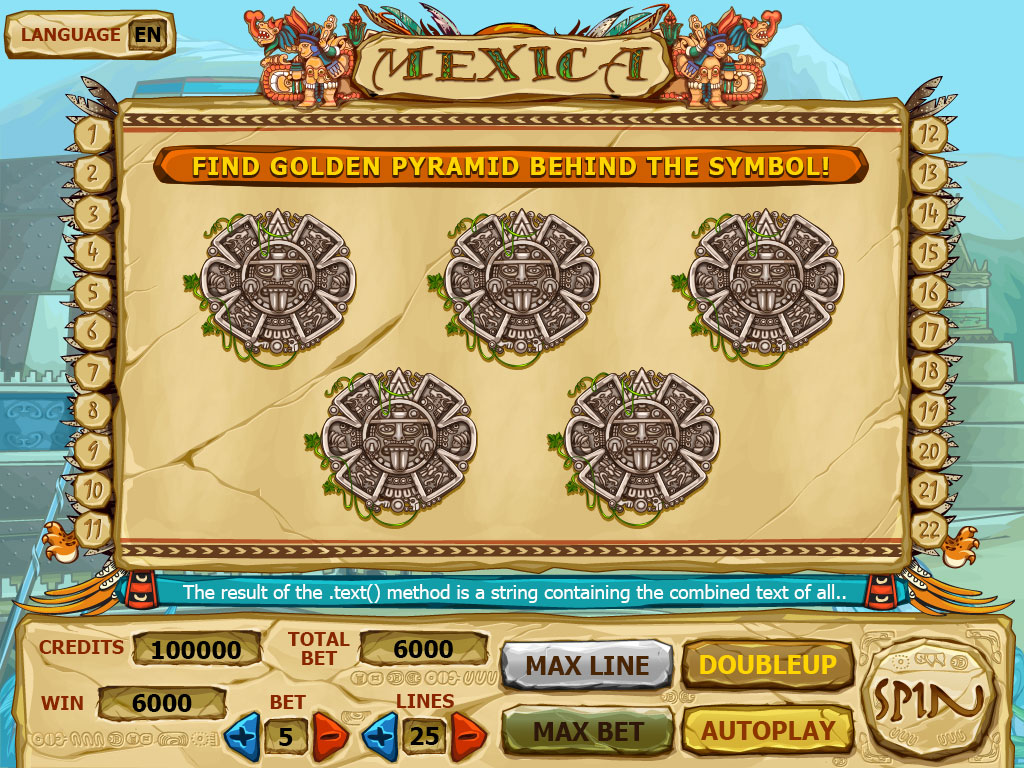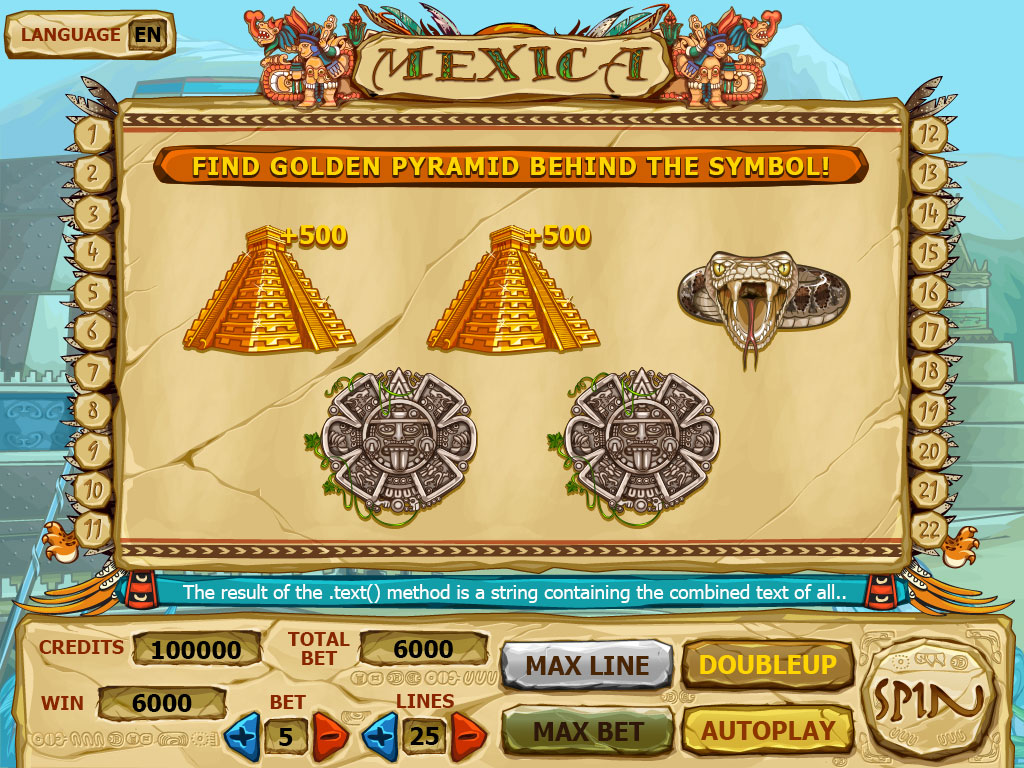 This screen is an auxiliary table of rules and payments, where the player can get acquainted with all the numerical values that are awarded for the simultaneous getting of game symbols from the "low", "medium" and "high" categories. The more symbols of a certain type occur simultaneously on the game reels, the more winning points you get.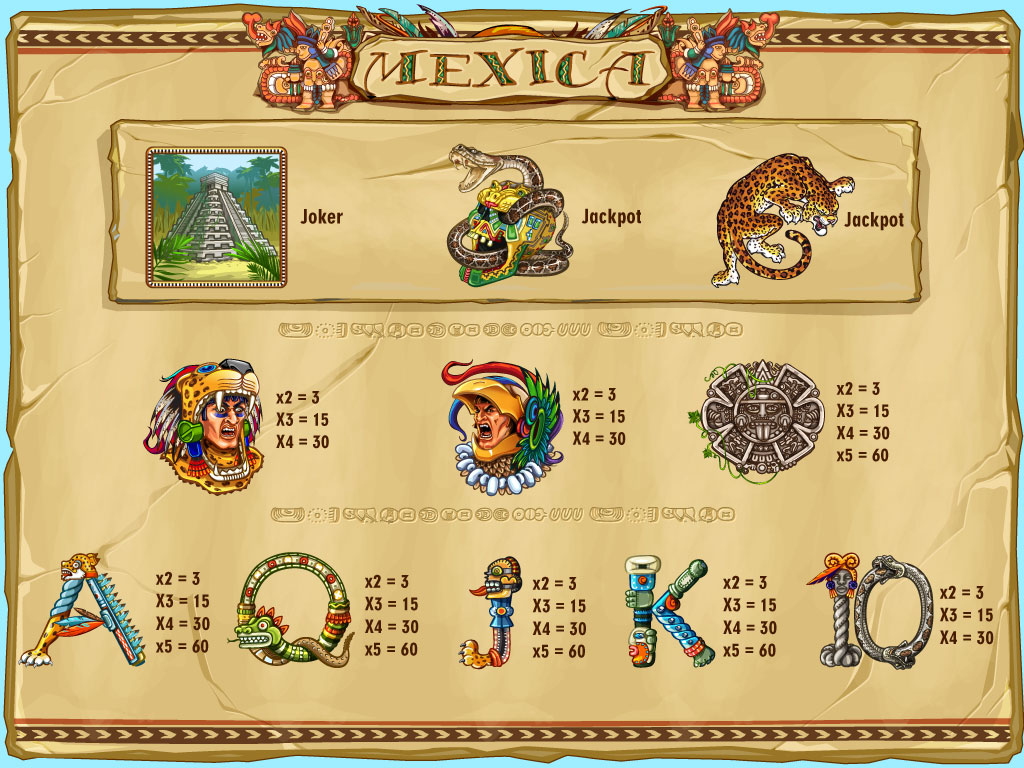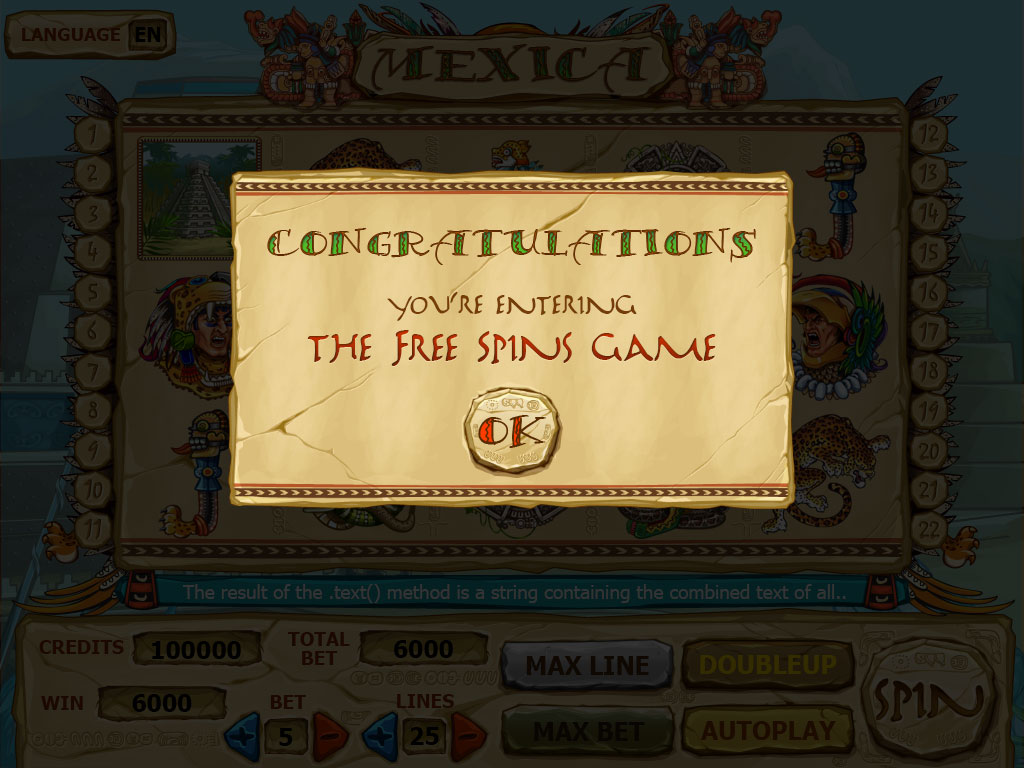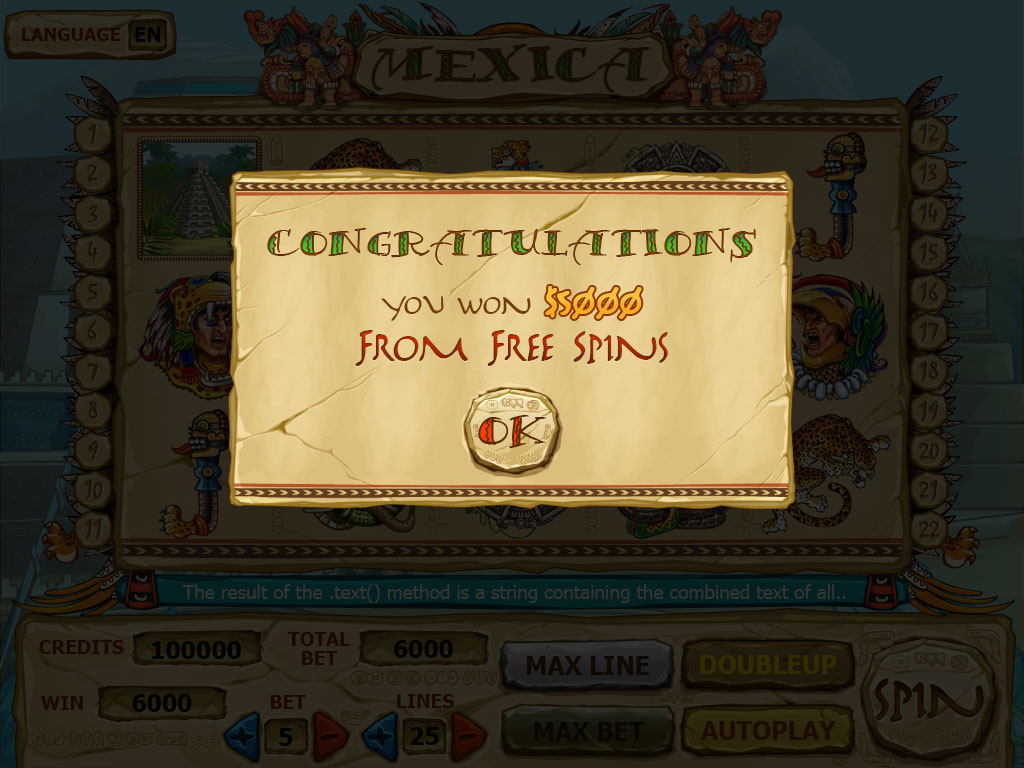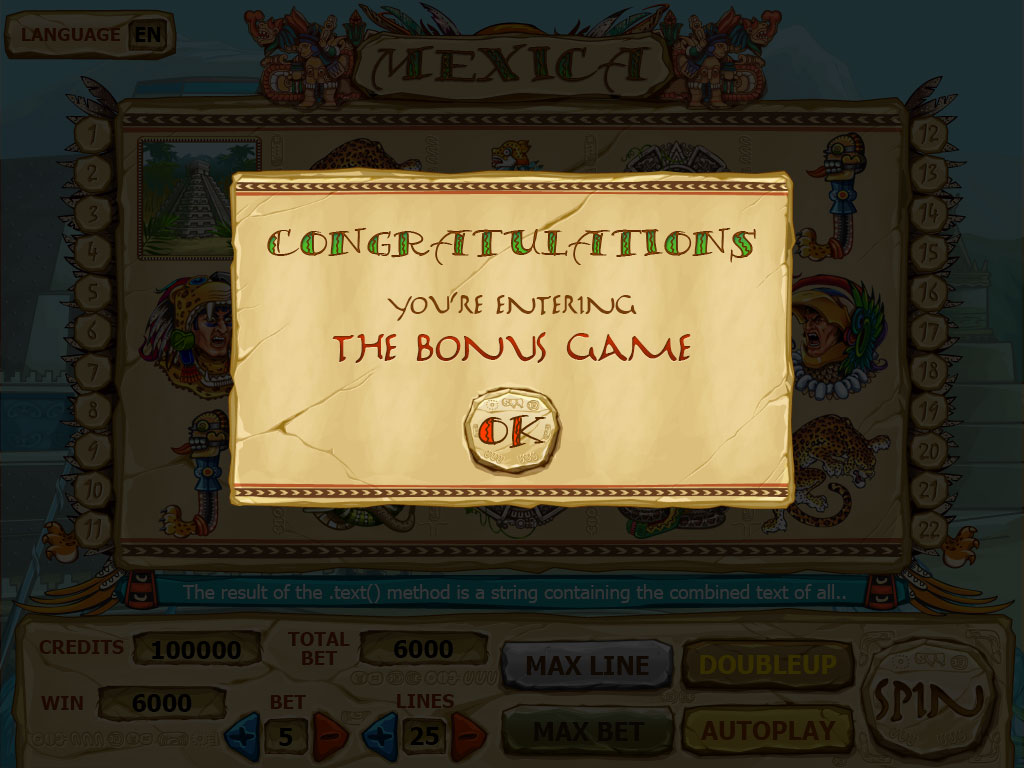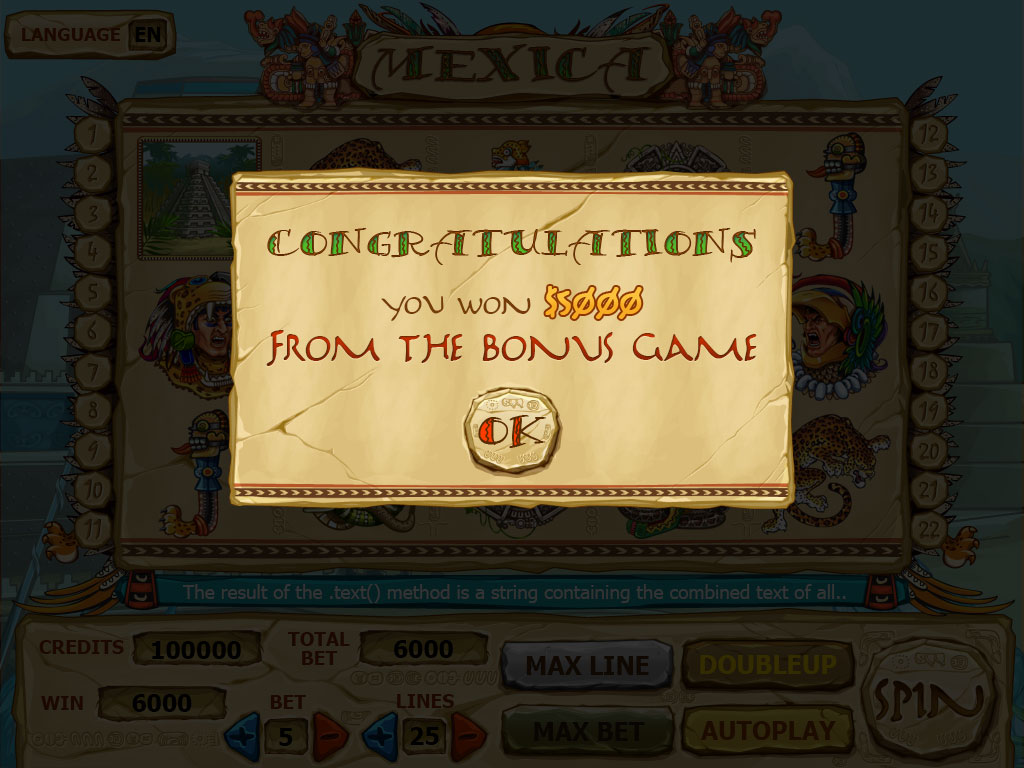 Win the biggest jackpot, and you will have the opportunity to see this screen. The more of your wins, the more an amount of your jackpot: