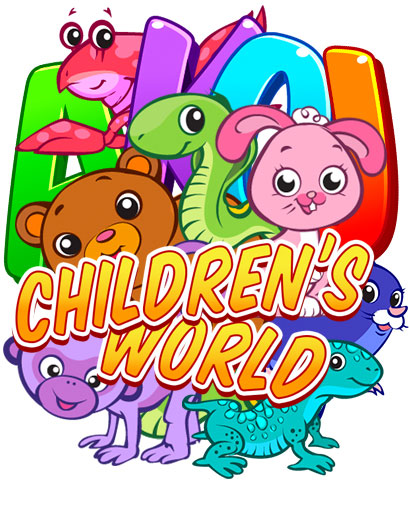 Children's Themed online slot machine
Very often, children's slot machines are published. Our designers presented the original online slot machine "Children's World". This fun slot returns players to the world of childhood and carefree. The slightly infantile nature of the theme is combined with a tense and dynamic game. The user must collect the maximum number of animals on the game reels to get a significant prize. Actually, you can purchase this online casino game at our store –  https://slotopaint.com/product/childrens-world/: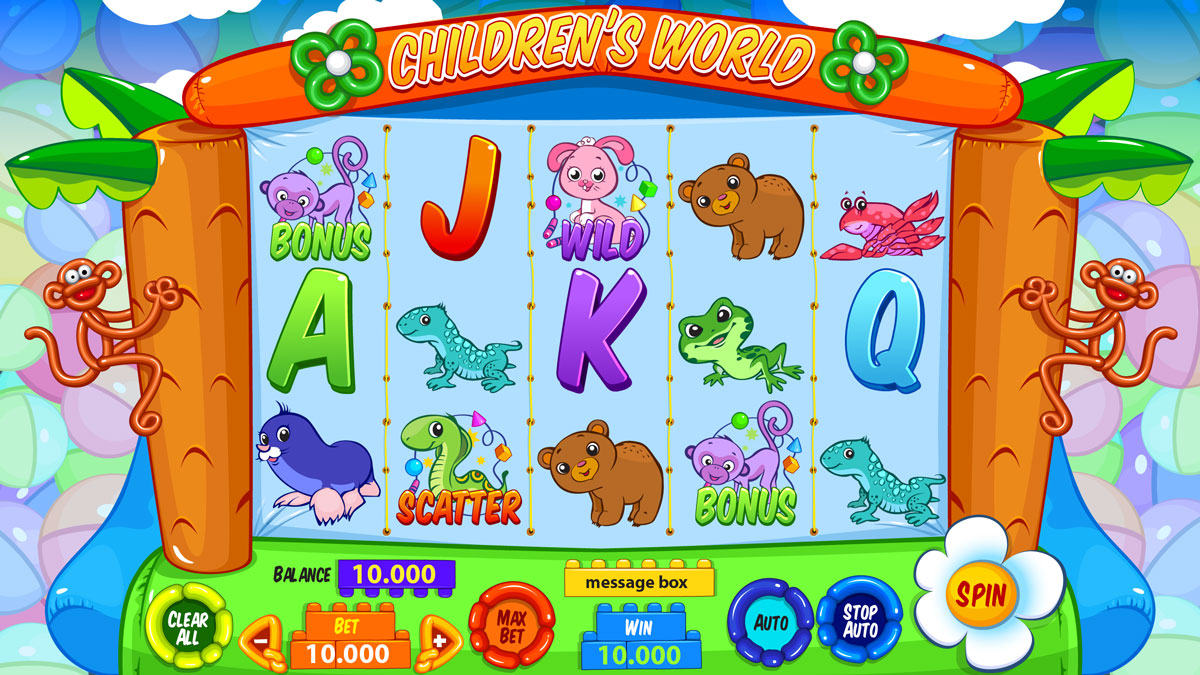 Here is the main background for this online casino slot. It's very light and soft with smooth tones: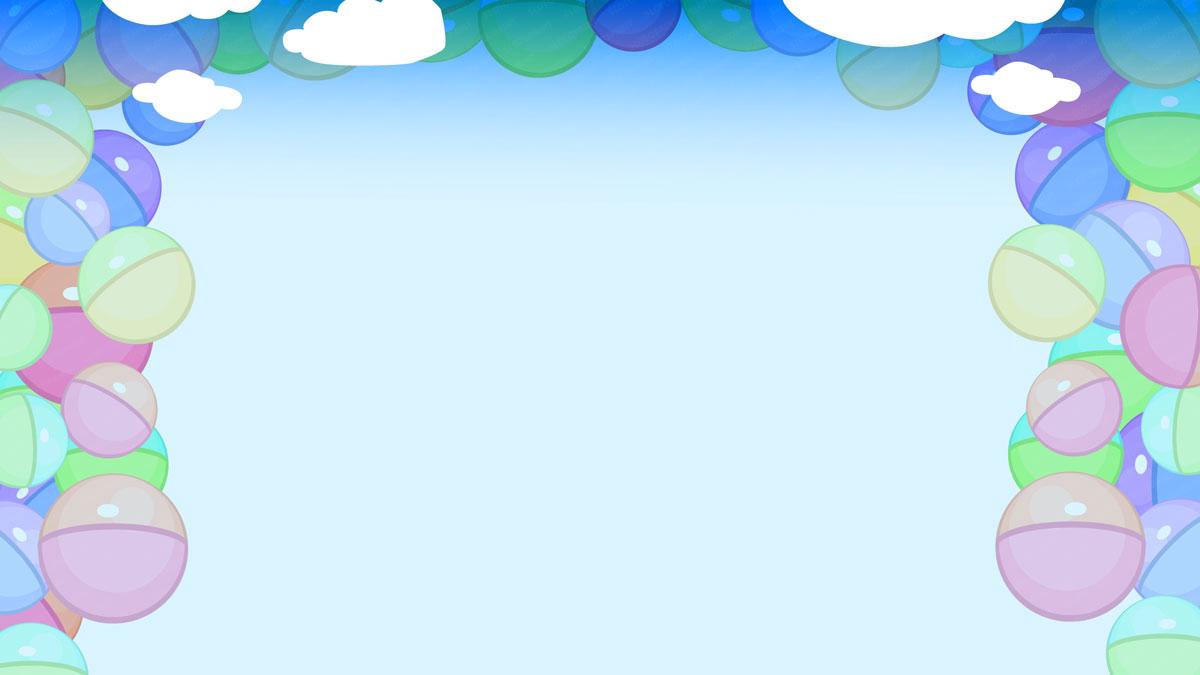 Children's theme is a rarity for slot machines, but there is something particularly attractive in it. Perhaps this is due to the very concept of the game. In a person's life, toys change – from small plastic machines and dolls to real jeeps and Mercedes, real beauties – but the principle is unchanged. Therefore, our developers decided to create the illusion of a children's game in the new game slot and satisfy the children's dream of many adults – to assemble a large collection of beautiful toys. Now it can be done using symbols on the reels. As symbols they use cute little animals, boys and girls, fairy-tale characters and everything is done as if the developers are creating these slots for the kids: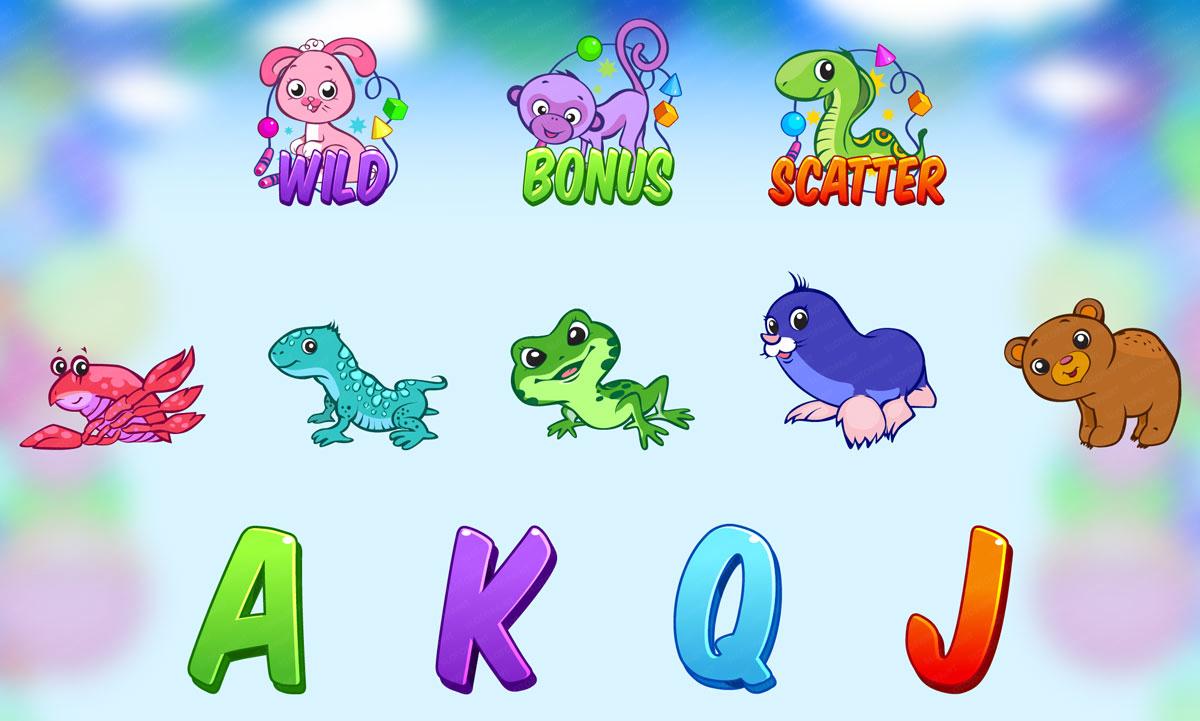 On the screen below, you can see the auxiliary table of rules and here are brief classifications of game symbols from the category "High". For example, The symbol "Wild" (Rabbit) replaces any symbol on the game reels, excepting the "Scatter"and "Bonus" symbol. The symbol "Bonus" (Monkey) (in a case of appearing more than two) brings to the player Bonus Round. And the symbol "Scatter" (Snake) (in a case of appearing more than two) brings to the player activation Free Spins Round: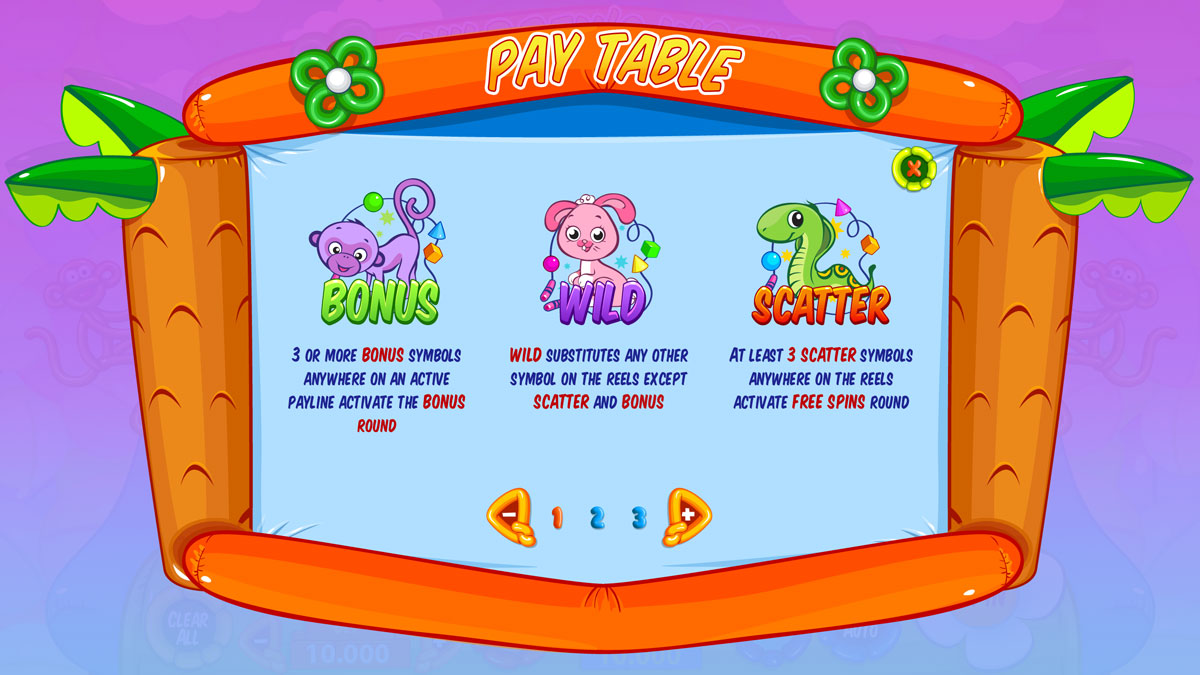 On the next two screens you can see the payout tablefrom the categories "Regular" and "Low". Payouts are foreseen on condition that at least three identical symbols appear on the reels of the machine, the more symbols there are. the higher the payout: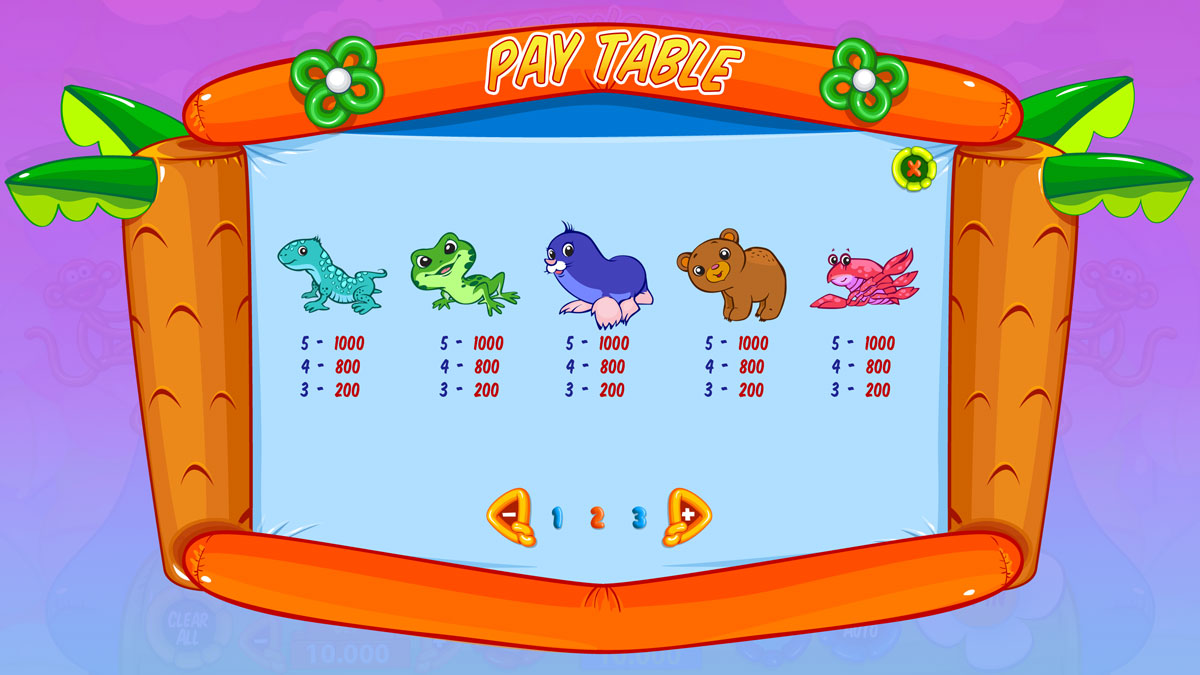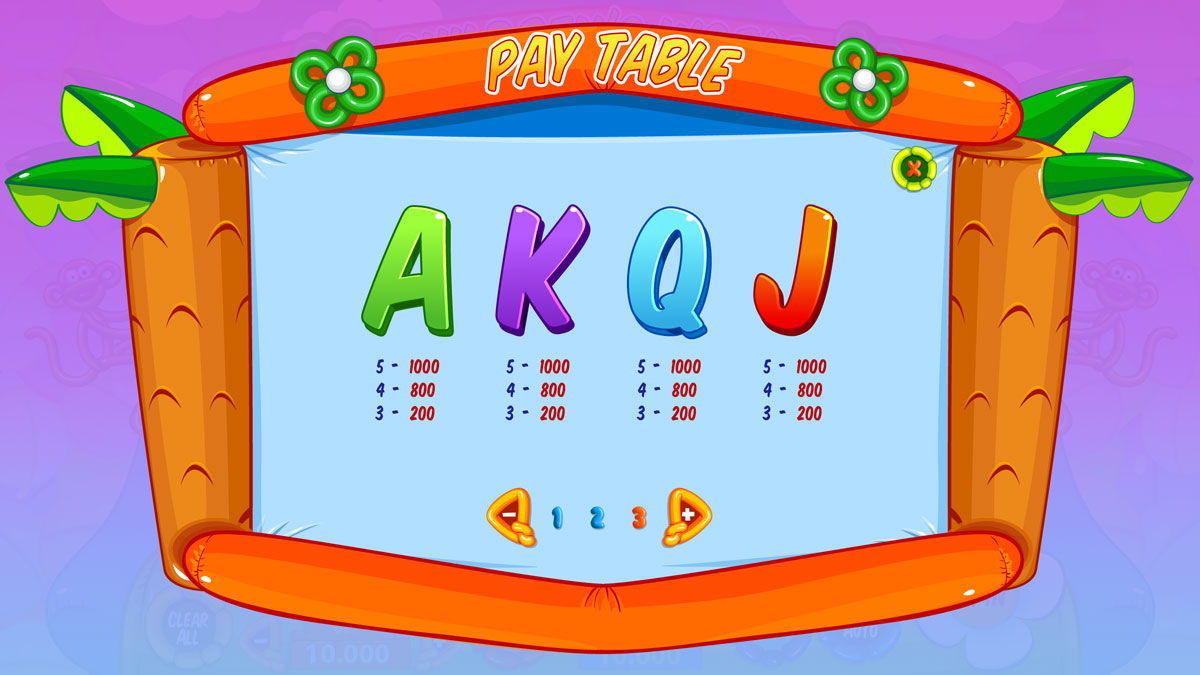 The last four splash screens are pop-up screens, giving information to the player of the following:
On the first – Congratulations with the Free Spins game;
On the second – Winnings from Free Spins game;
On the third – Congratulations with the Bonus game;
On the fourth – Winnings from Bonus game.