Antiques Slot Machine
In the attic of the old house, a lot of rubbish is often collected, which can not be reached by hands. But it happens that somewhere under the roof of the grandmother's dacha, things are stored, the value of which is tens or even hundreds of times higher than the cost of all this real estate. Moreover, every year, old watches, spoons, glasses and pictures are becoming more expensive. However, to determine how much they can be of interest to wealthy buyers, it's not so easy to independently, so it's better to apply to experts in such cases. They will help you figure out if you were the heir to a fortune. This theme is covered in our new online slot Antiques, dedicated to antiques, for which collectors and buyers are chasing.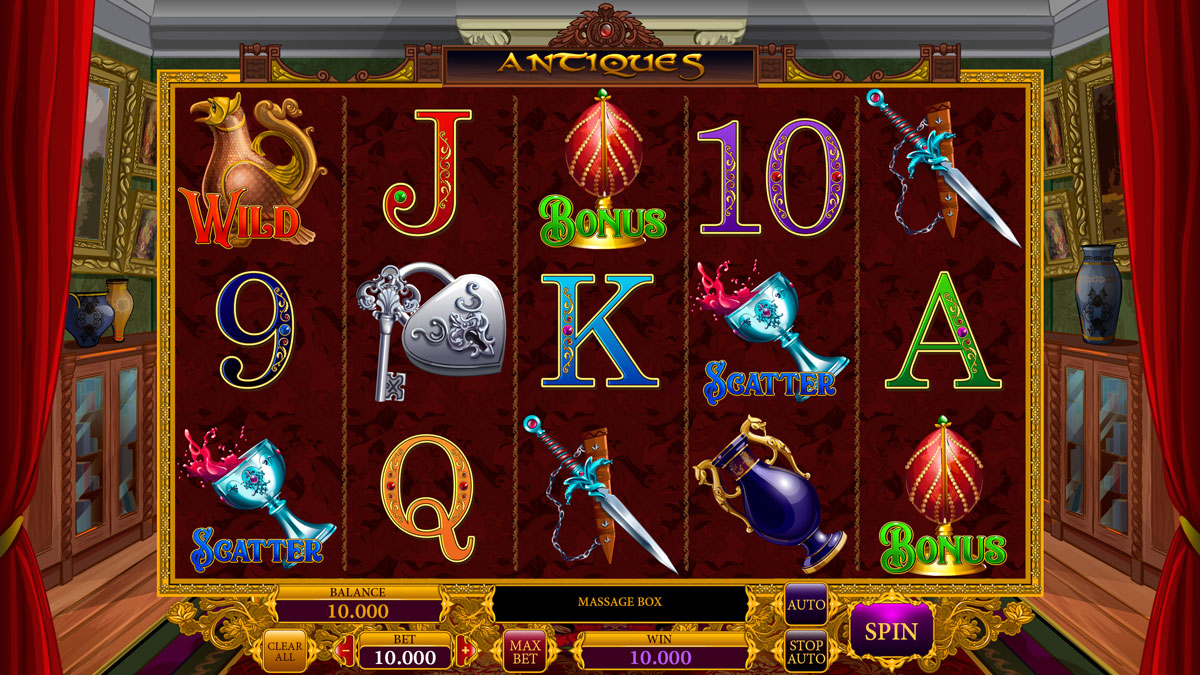 This background image is the main and is used in the main game screen, where the entire game process occurs. In addition, this background image can be used as a pop-up screen and transition between the pop-up window and the main game mode. On the illustration you can see a living room full of antiques: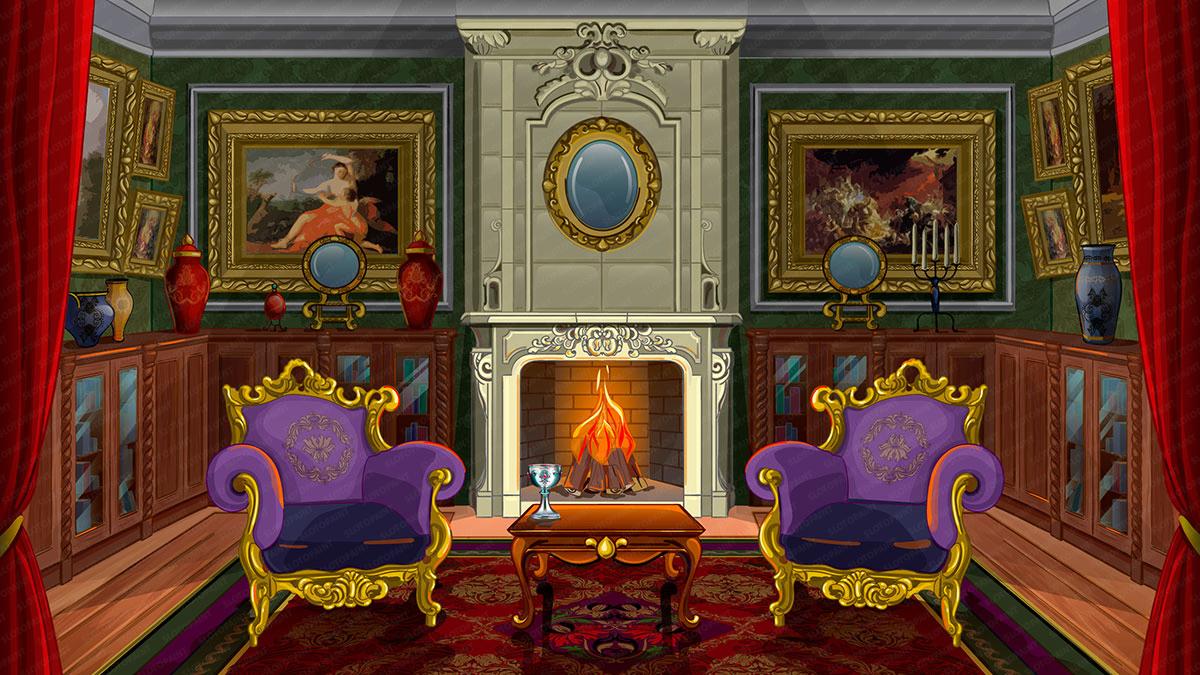 On the game reels of the online antiques arcade, images of such ancient objects appear: a blade, a dagger, an egg, a bird, a key, a lock, a vase, a wineglass, as well as letters and numbers denoting the values of playing cards from nine to ace: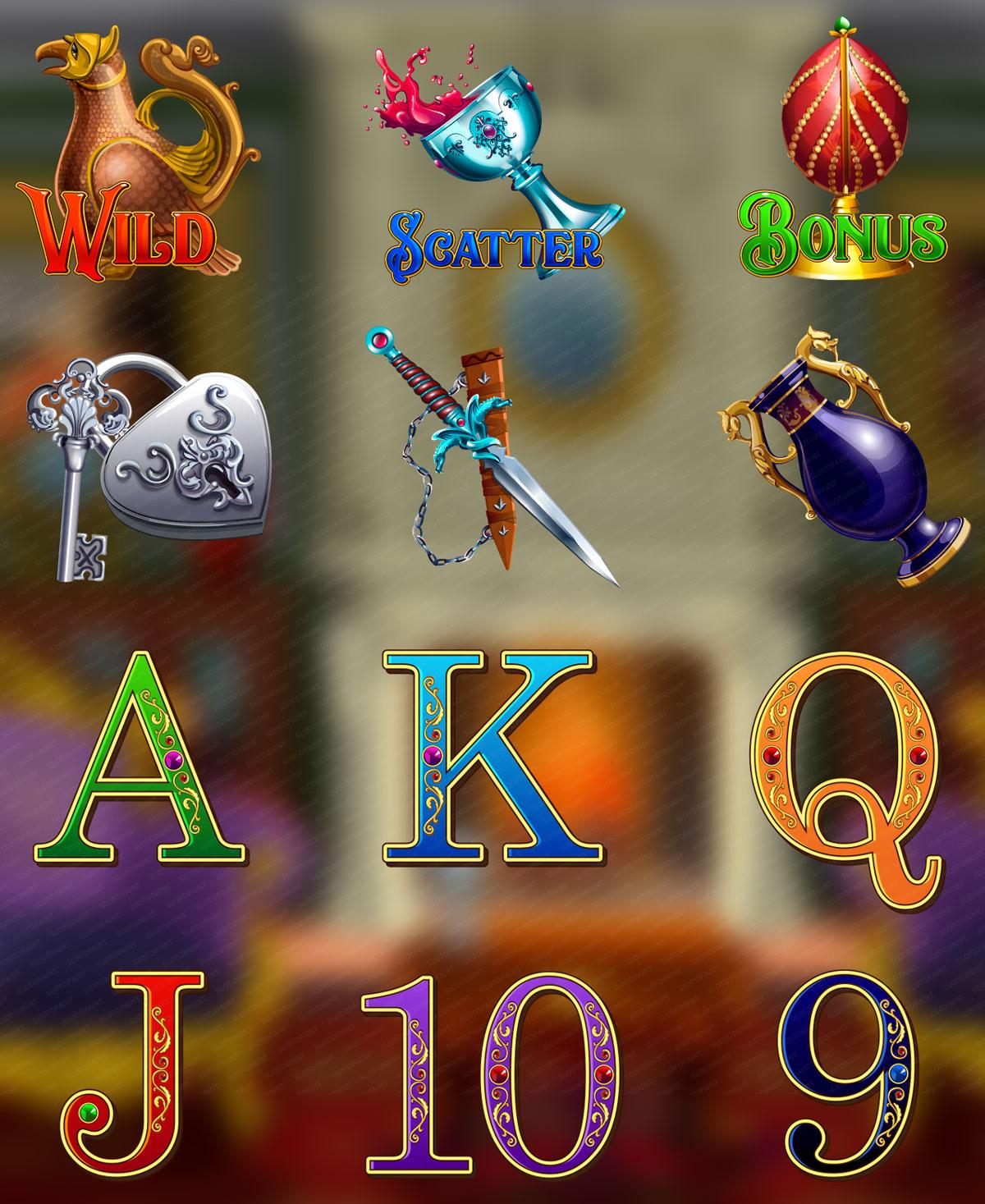 Below, you can see complete animation process of game symbols from categories "Middle" and "High" for this online slot game:

This screen is an auxiliary table of rules and here are brief classifications of game symbols from the category "High". For example, the symbol "scatter" (in a case of appearing more than two) brings to the player Free Spins Round. The symbol "Wild" replaces any symbol on the game reels, excepting the "scatter"and "bonus" symbol. Symbol "Bonus" (in a case of appearing more than two)  brings to the player activation Bonus Round.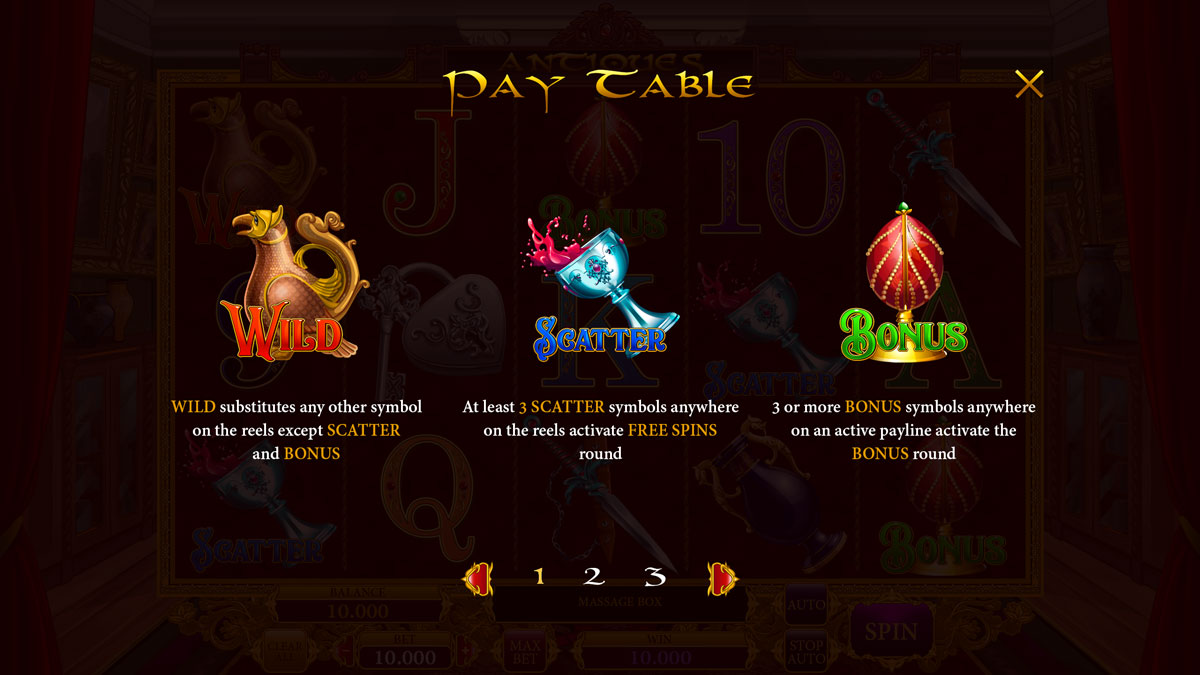 Here are the auxiliary tables of rules and payouts for categories of game symbols, such as: "low" and "middle". Here you can find the winning values for these symbols, as well as find out the number of points received for repeatedly getting a symbol of the same kind. In the central part of the table you can see approximate numerical values of possible jackpots, the amount of which can be edited.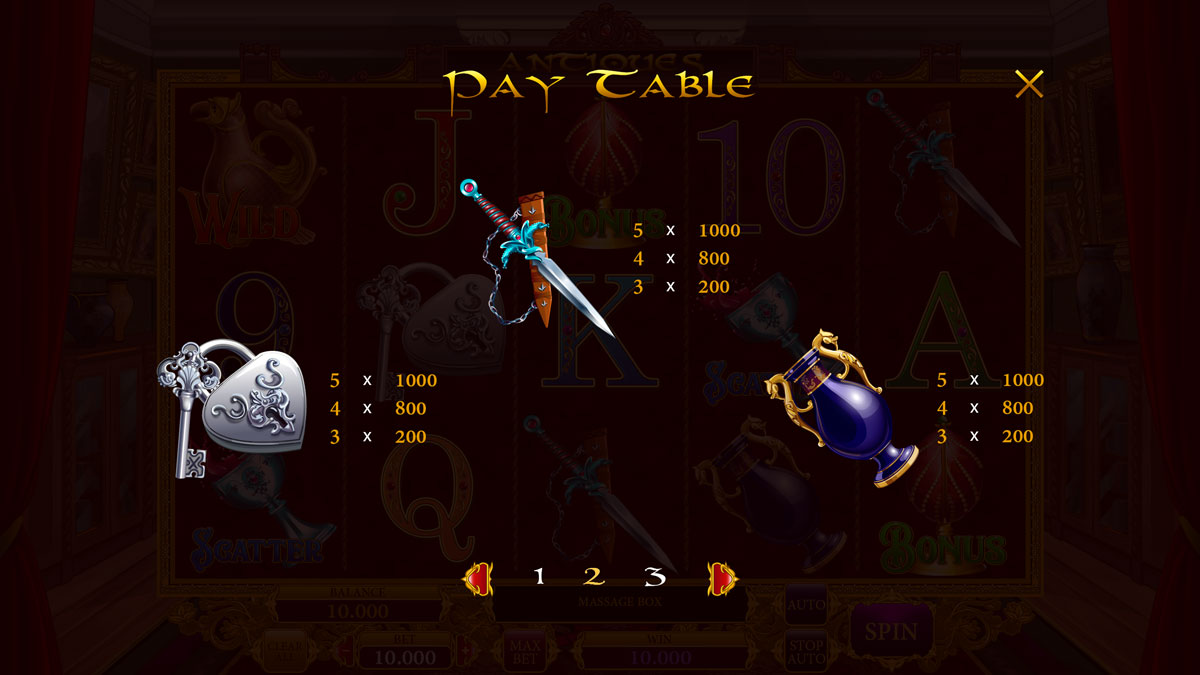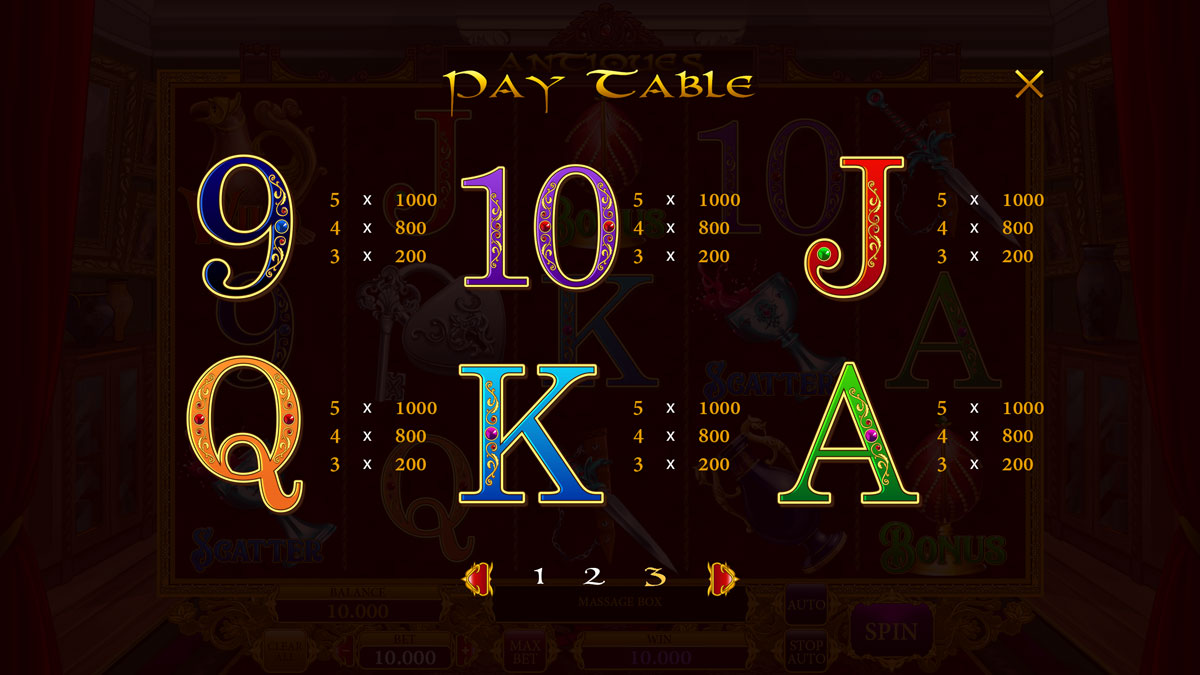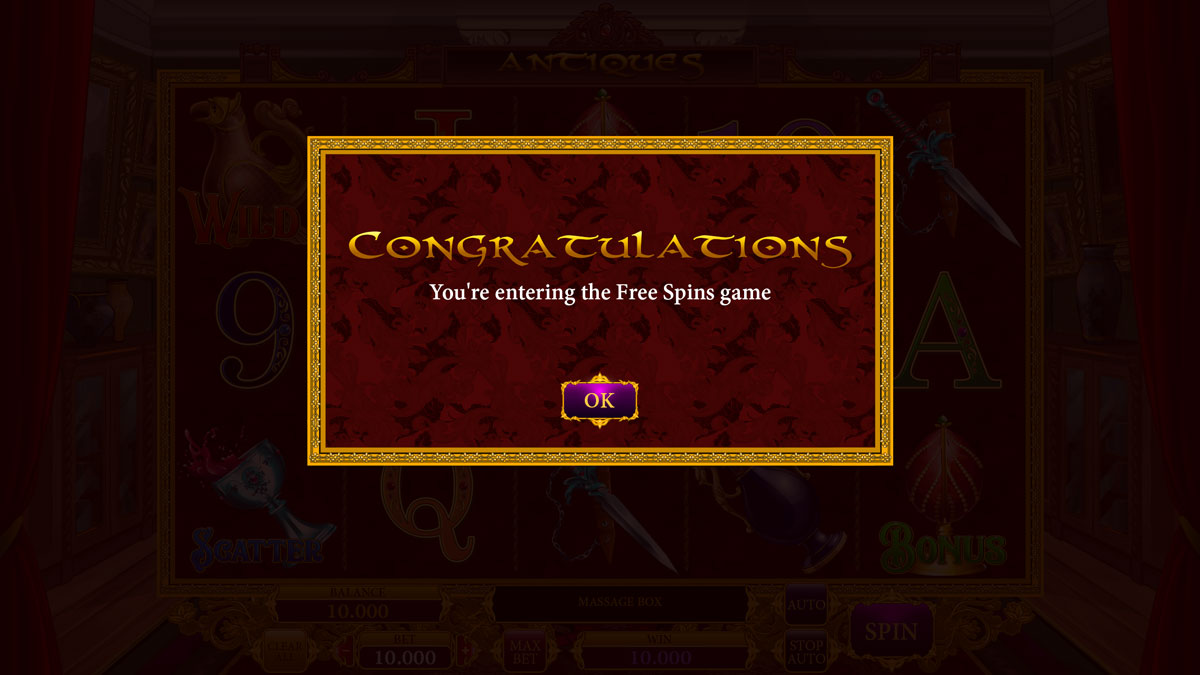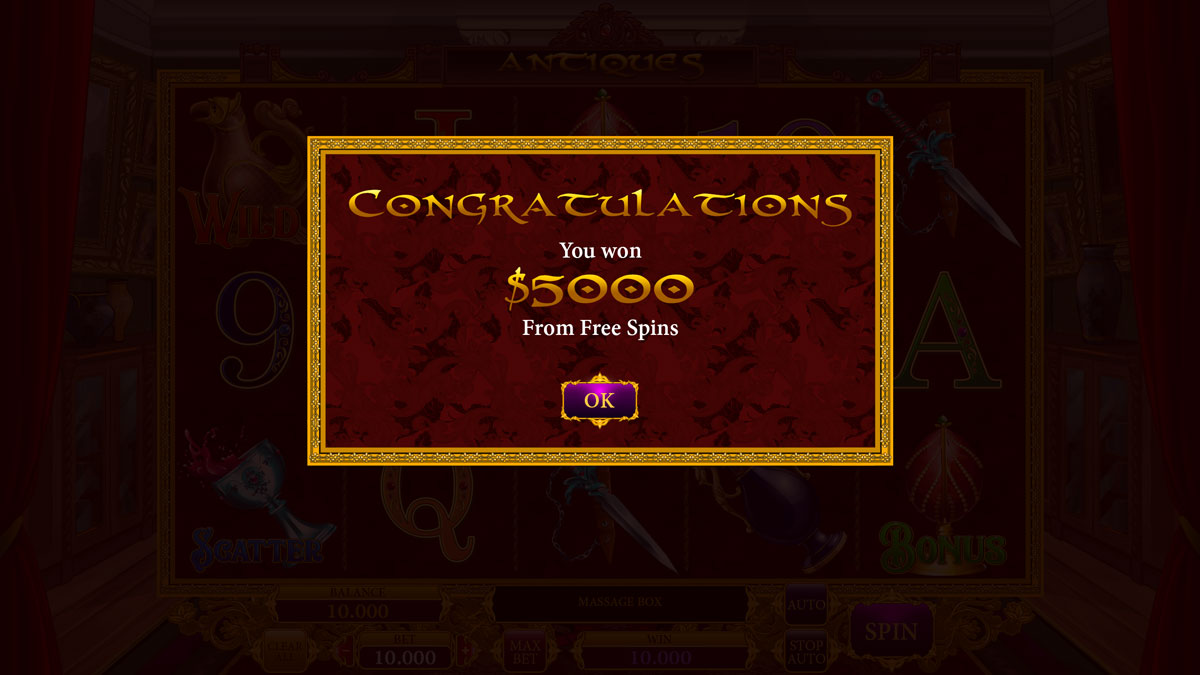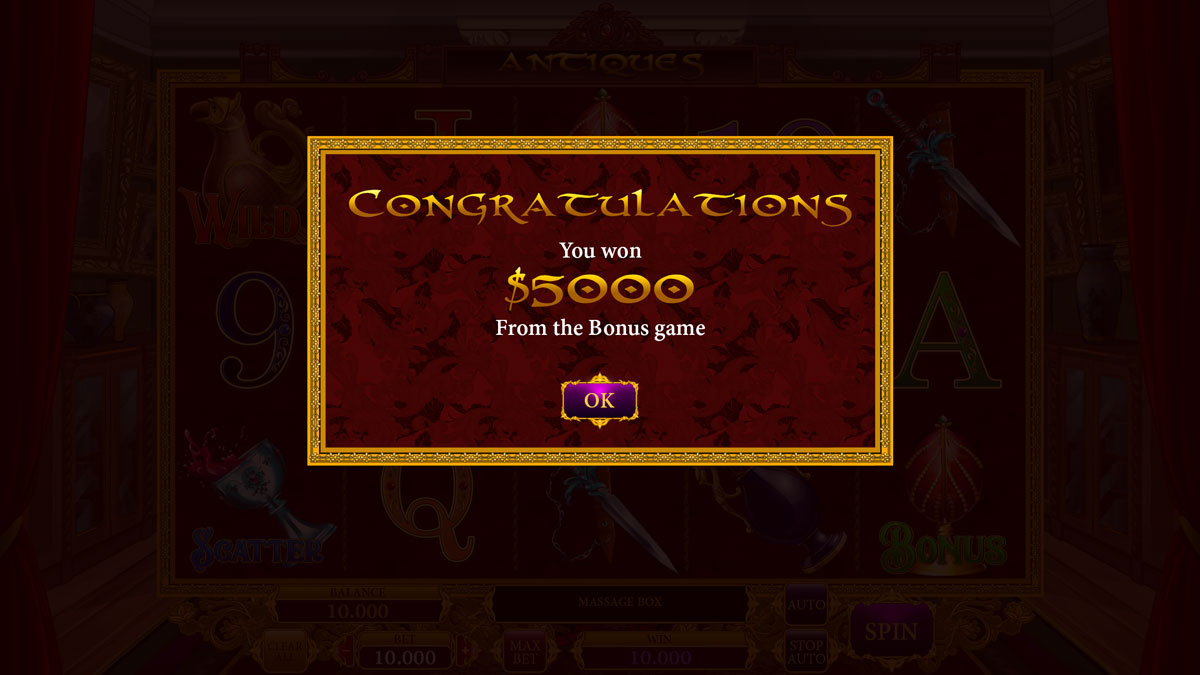 At this screen you can see the bonus game, where You need to choose the one of the faberge eggs: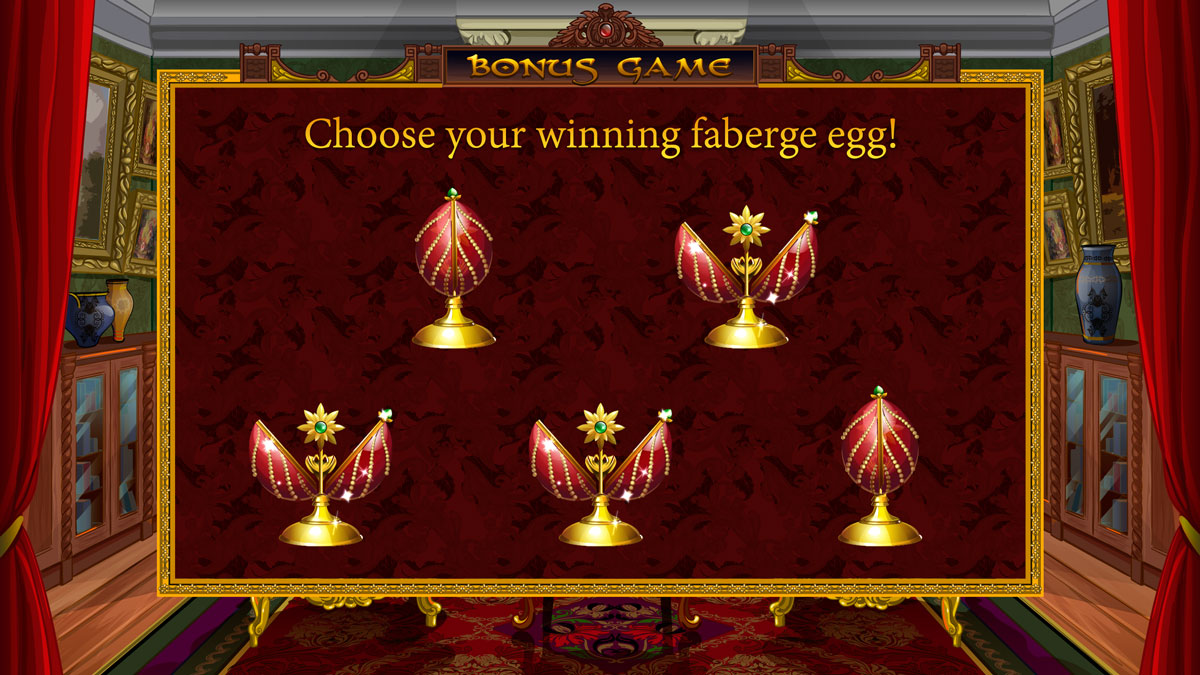 Below, you can see an animation of Bonus Game -The Faberge egg opens and you can see the amount of your winnings: