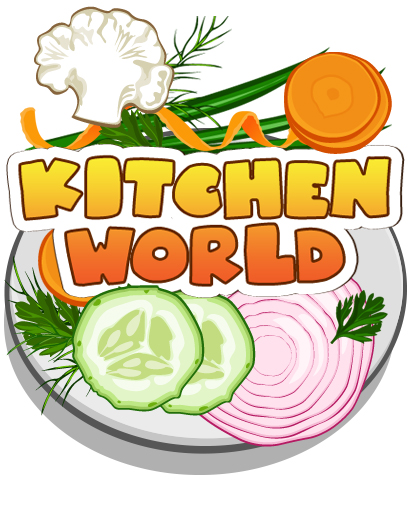 Kitchen Themed online slot machine
No one can work all the time. Everyone needs a little rest and we believe that it is best to drink a cup of coffee or a glass of fresh juice. We offer you to immerse yourself into the homely and cozy atmosphere of our Kitchen themed slot game. If you are interested in our new product, you can purchase it at our store – https://slotopaint.com/product/kitchen-world/:
We used vector graphics in the design. This feature makes possible to scale images without losing their quality. The main interface of the "Kitchen World" slot machine contains a game reels with a field size of 5×3, where all the game symbols are located. Below is a convenient control panel, through which the player can monitor the game, as well as to select the necessary command, such as: start the game, autoplay, and of course to choose the bet amount.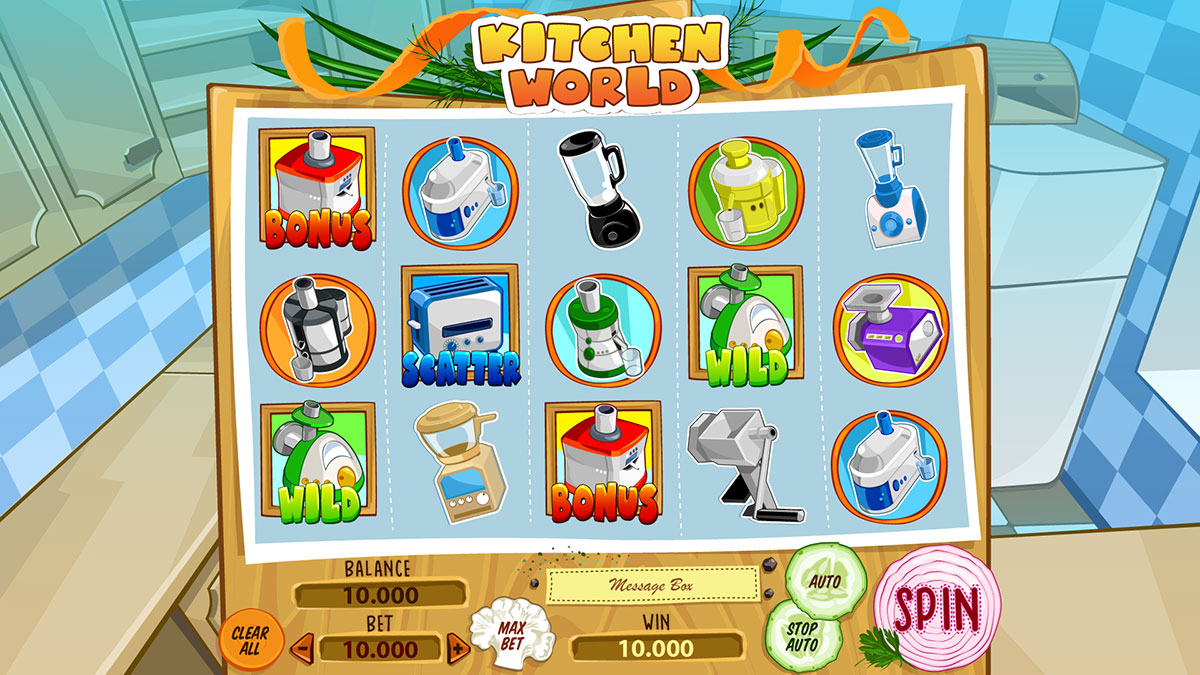 The kitchen is a place of accumulation of energy. Our background design provides a harmonious combination of all the objects of the game, and consists of the working area, a refrigerator, a stove, a sink, a table. Now you are a cook who has his own energy field, which will help to conquer our Kitchen themed slot game.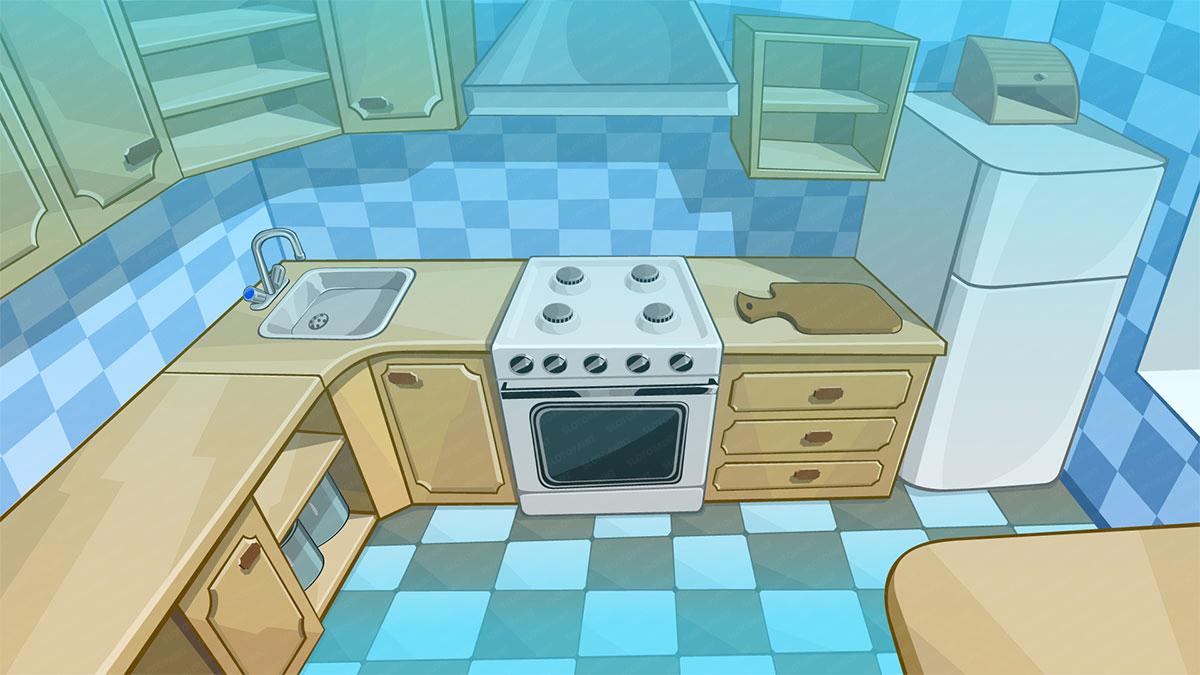 Among the thematic symbols which the user will see on the game field "Kitchen World" are: a blender, a coffee grinder, a coffee maker, a a food processor, a juicer, a kitchen grill, a meat grinder, a mixer, a toaster. There are also symbols: Wild, Bonus, and Scatter. The Scatter symbol of this machine is the toaster, and the Bonus is in the form of a juicer. The image of the Wild symbol forms a winning combination, by landing on any cell of the field.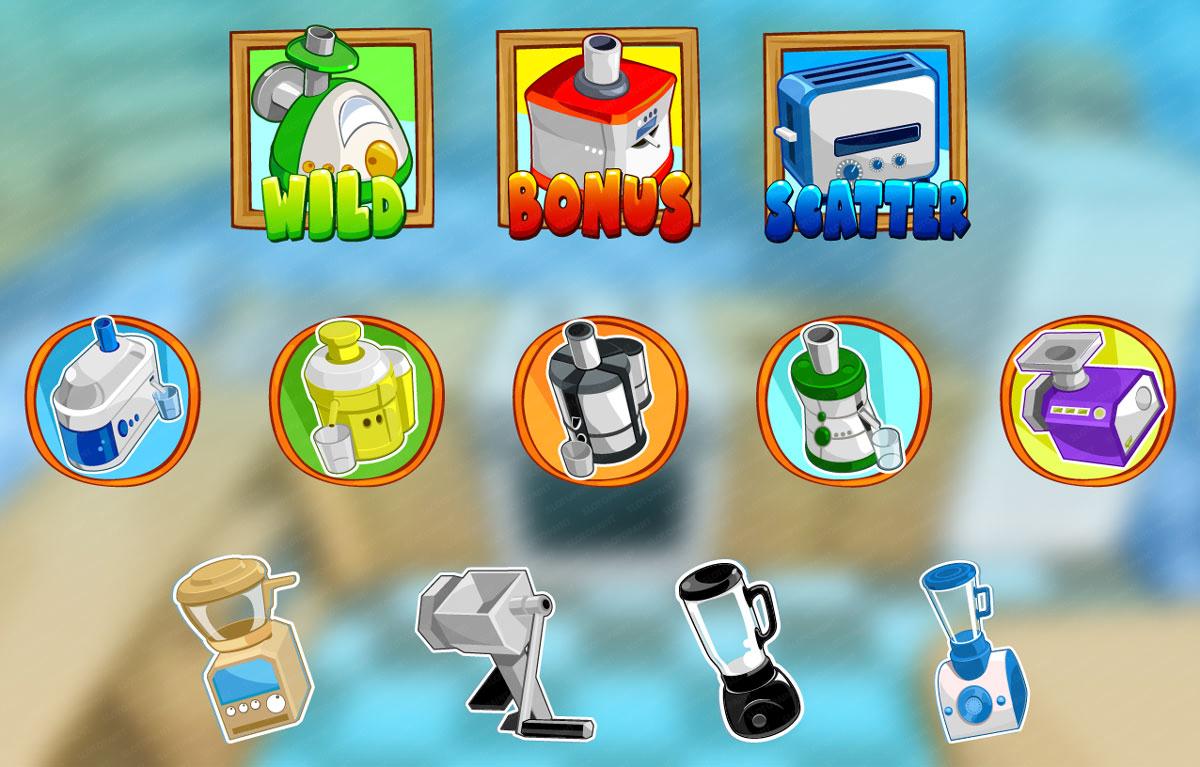 When 3 or more Bonus symbols landed on the reels, the player enters the special bonus win-win mode. He's provided with various types of kitchen paraphernalia by choosing which, additional points will be awarded. Be careful, only 5 attempts are available.