ICE Totally Gaming
ICE Totally Gaming is the industry's only online gaming event that truly brings together the international online and offline gaming sectors. ICE continues to be a leading industry event due to its size and scale, the quality and quantity of the audience, and the networking and business development opportunities it offers.
ICE Totally Gaming represents the entire gaming industry spanning terrestrial and online channels across all sectors. ICE is a meeting place, marketplace, educational and discussion forum, networking and social hub for the gaming industry, involving supply and demand, regulators, third parties, opinion makers and industry leaders.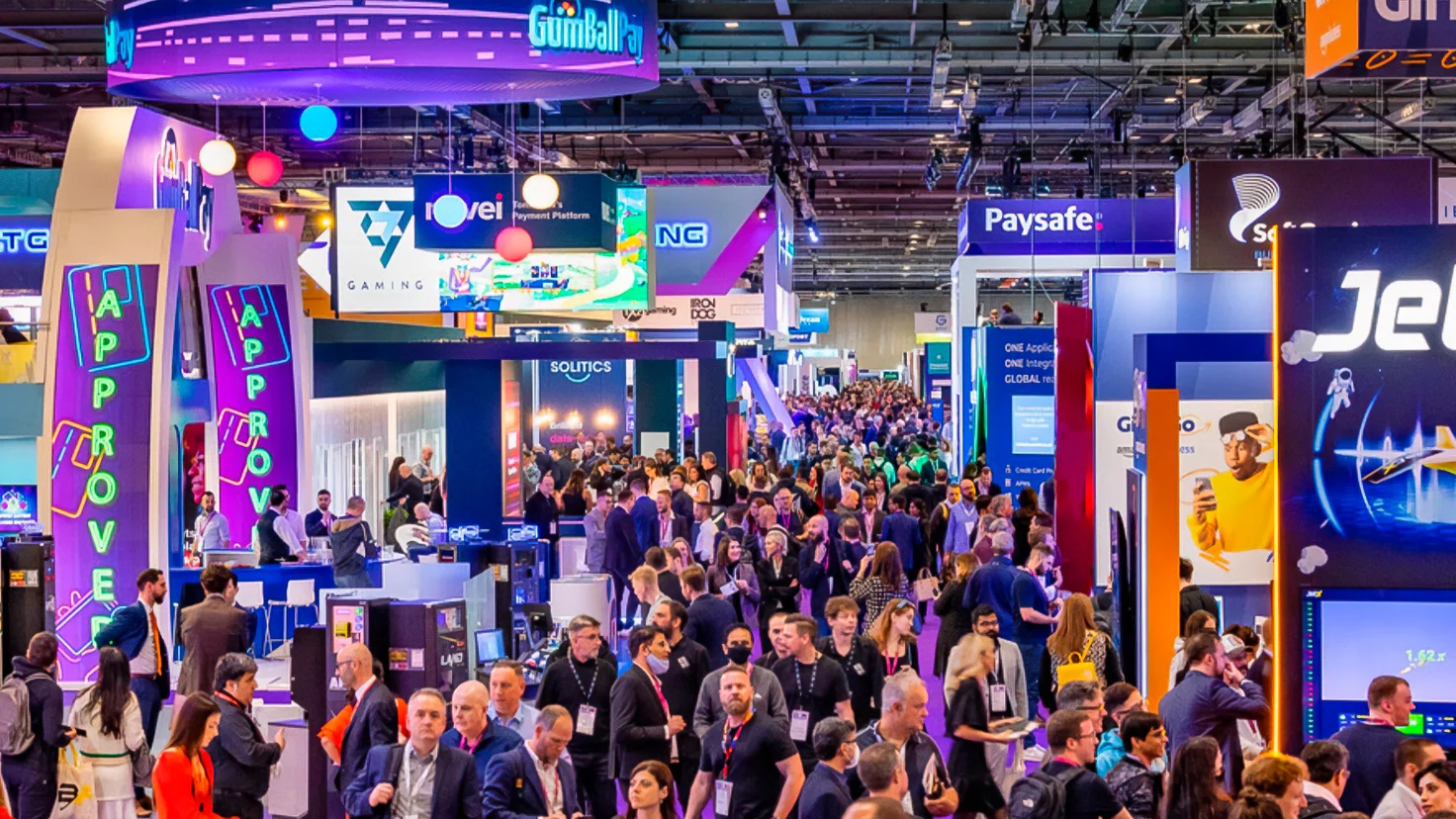 ICE London 2023
Held over three days on 7-9 February 2023 at the ExCeL London, ICE London is the complete platform to drive revenues through innovative solutions, technology, valuable insights, and unrivaled networking opportunities. Bringing together solution providers and gaming professionals across all key verticals, it's safe to say that ICE has something for everyone.
ICE London caters to all gaming types, all levels of seniority, and all aspirations. From technology to hospitality, ICE London is bespoke and exclusive to the gaming industry. Fully immersed in the community we have built together over the past 20+ years, it's safe to say the show offers something for everyone.
ICE London 2023 will bring together professionals, start-ups and decision-makers from the global gaming neighbourhood, spanning various halls dedicated to ten different sectors: Betting, Bingo, Casino, Lottery, Mobile, Online, Payments, Social, Sports Betting, and Street.
ICE London 2023 will display the latest equipment, technologies and gaming solutions and allow attendees to discover the latest games and features on-site and online. There will be live demonstrations, interactive product pavilions and various areas perfect for establishing new business connections.
Running alongside the ICE London 2023 exhibition will be ICE VOX which will offer a multi-track conference programme addressing current issues and future developments within the iGaming business – https://www.icelondon.uk.com/ice-vox.