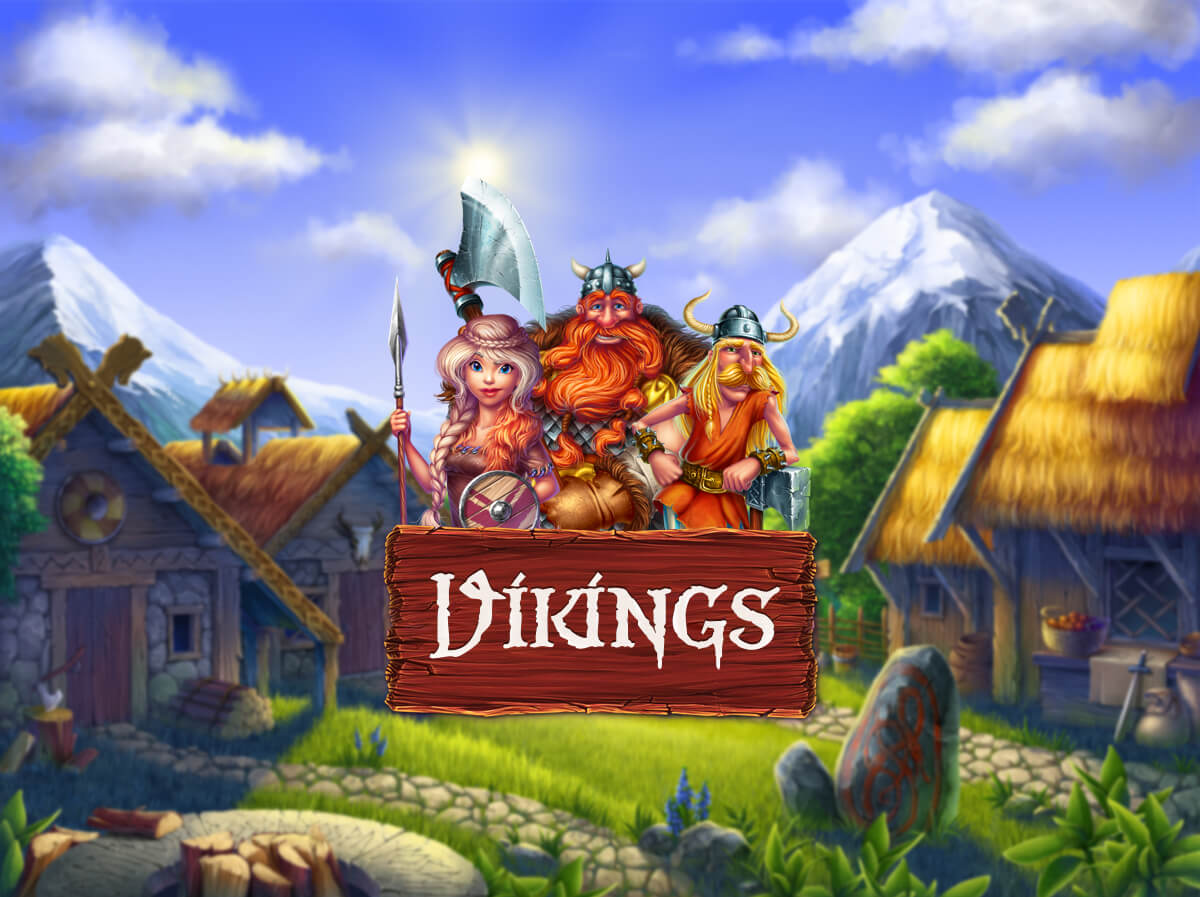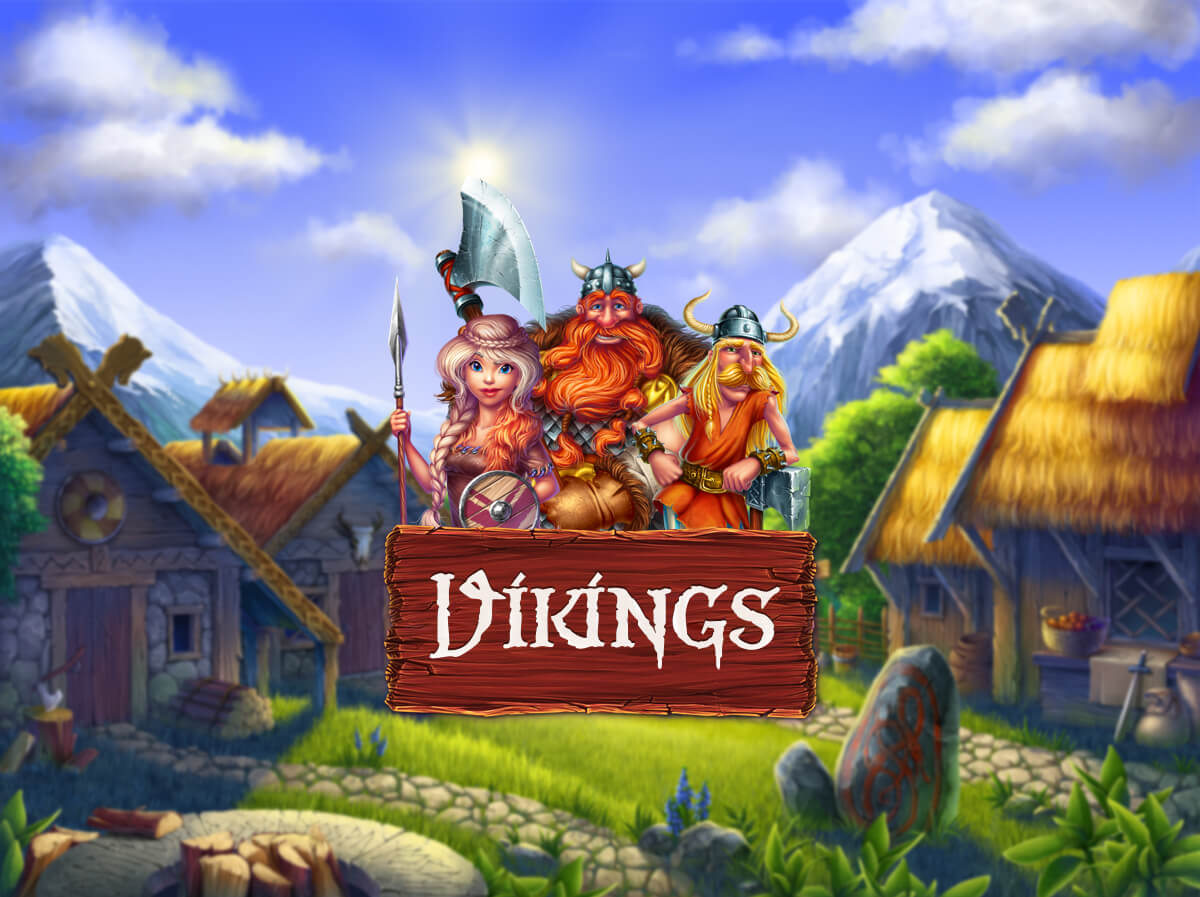 If you like to play casino slot games, we are glad to present you slot game casino "Vikings", impregnated with the spirit of Scandinavian stories and made in accordance with the theme of local folklore.
A long time ago, in the northern lands behind icy seas, lived harsh nation of real heroes. Hardened by the fierce cold and have a truly marvelous immunity and powerful physique, they boldly challenged to the nature and to the optimists, who dared to join with them in the dispute. The hard climate and rigorous training could temper the young boys, and turn them into brutal and unflinching warriors, good-natured among the people, and ruthless in bloody battles!
You have to join the ranks of the mighty Vikings, to learn their culture and traditions, enjoy the landscapes of their homeland, and the modernization of their humble dwellings. Taste the local food, which has rich abundance of high-calorie foods in order to maintain morale, and sing the glorious name of Odin as the true scald. In the weapon arsenal you will find a surprisingly considerable amount of all kinds of weapons, which can kill your enemy by the most sophisticated ways. Your choice you'll be provided with the mighty two-handed axes, two-edged swords and deadly spears, that enter into the flesh of the enemy, as if a red-hot knife into a piece of fresh butter. Step aboard on the combat drakkar, that is proudly dissecting the water surface, and go to conquer new lands, bravely encountering any dangers on the way. Good luck and enjoyable game in the game casino slot "Vikings".


Background sketches. Development of preliminary, sketch versions of background images for the game slot machine.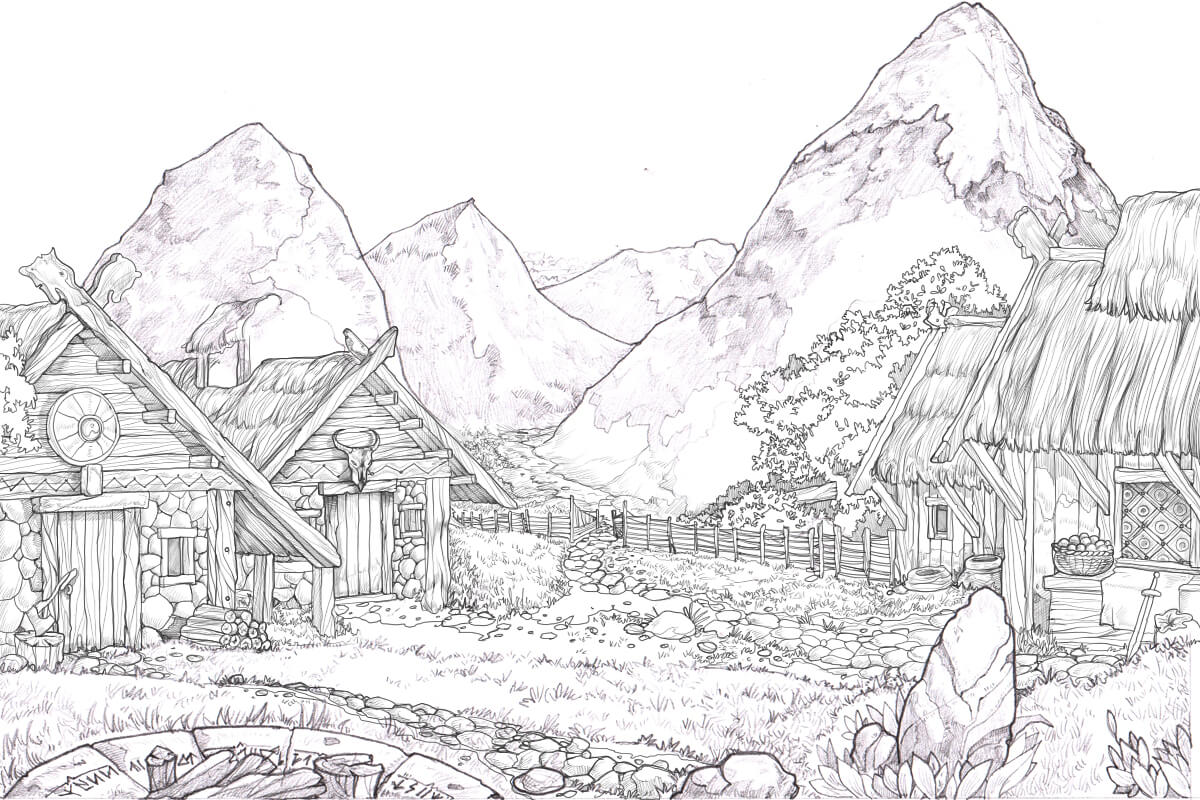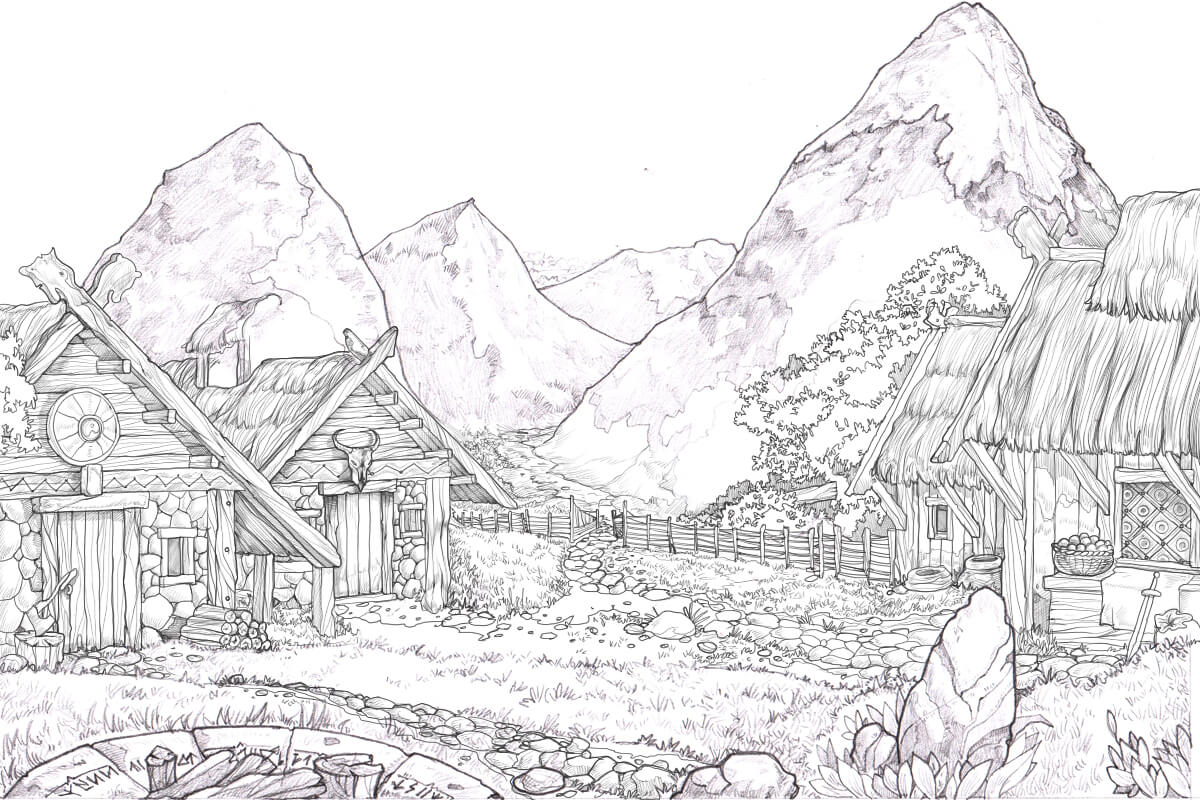 Another one sketch version of the background image with interior for the slot machine.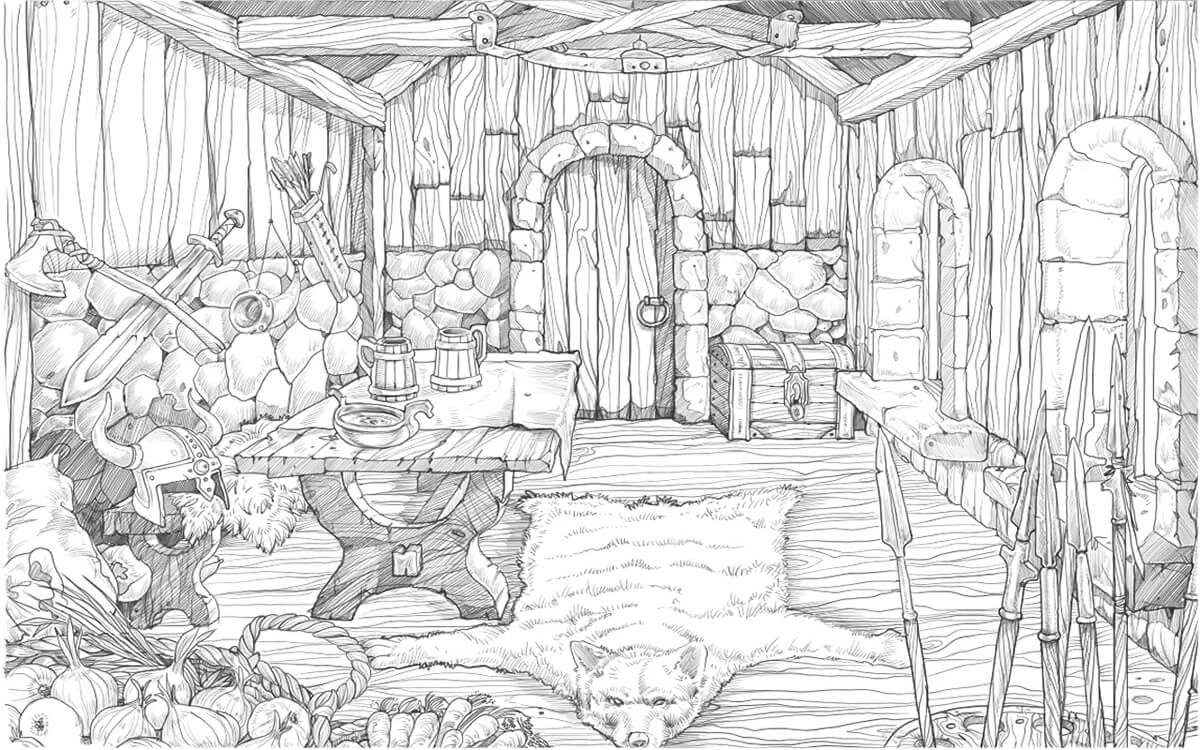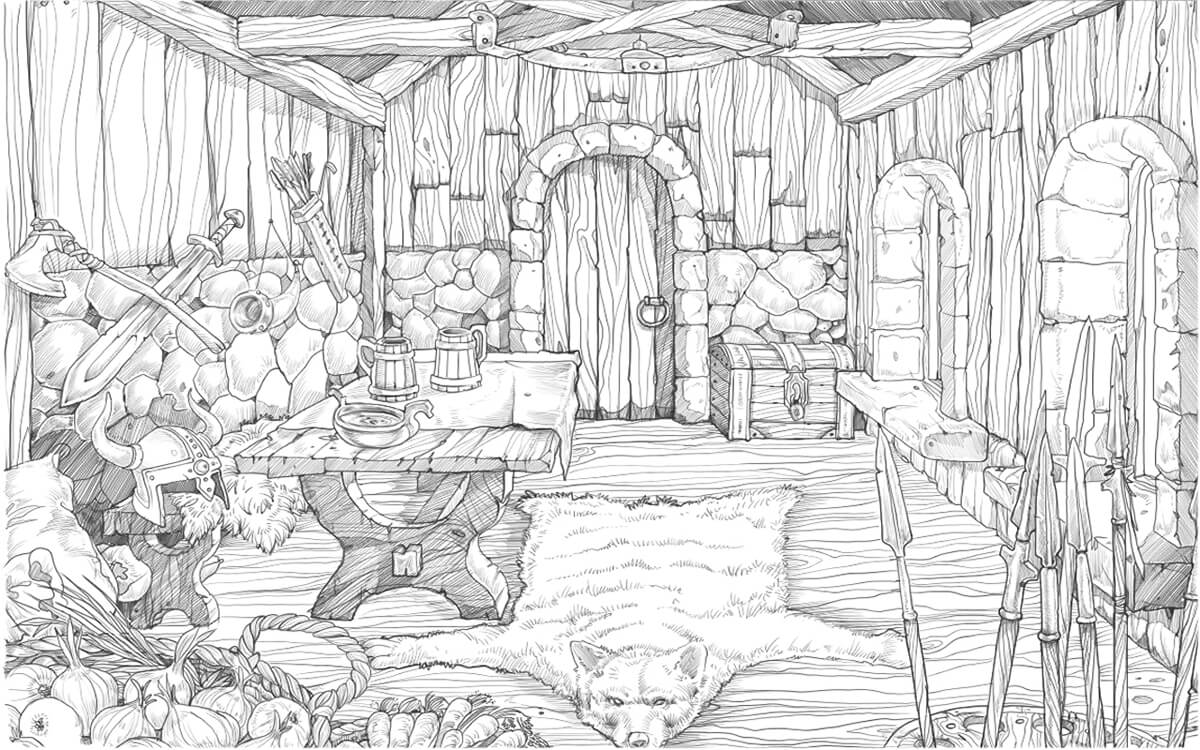 Backgrounds. Here you can see the final version of the background images for the slot machine.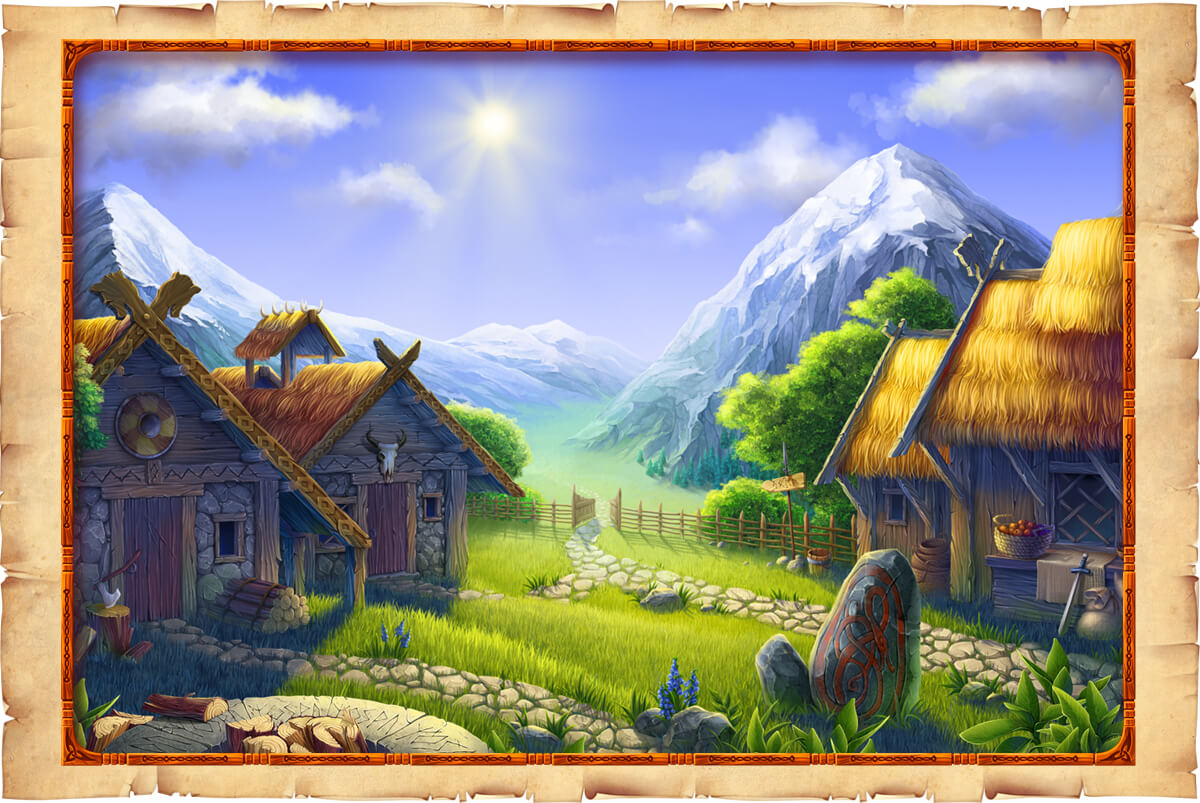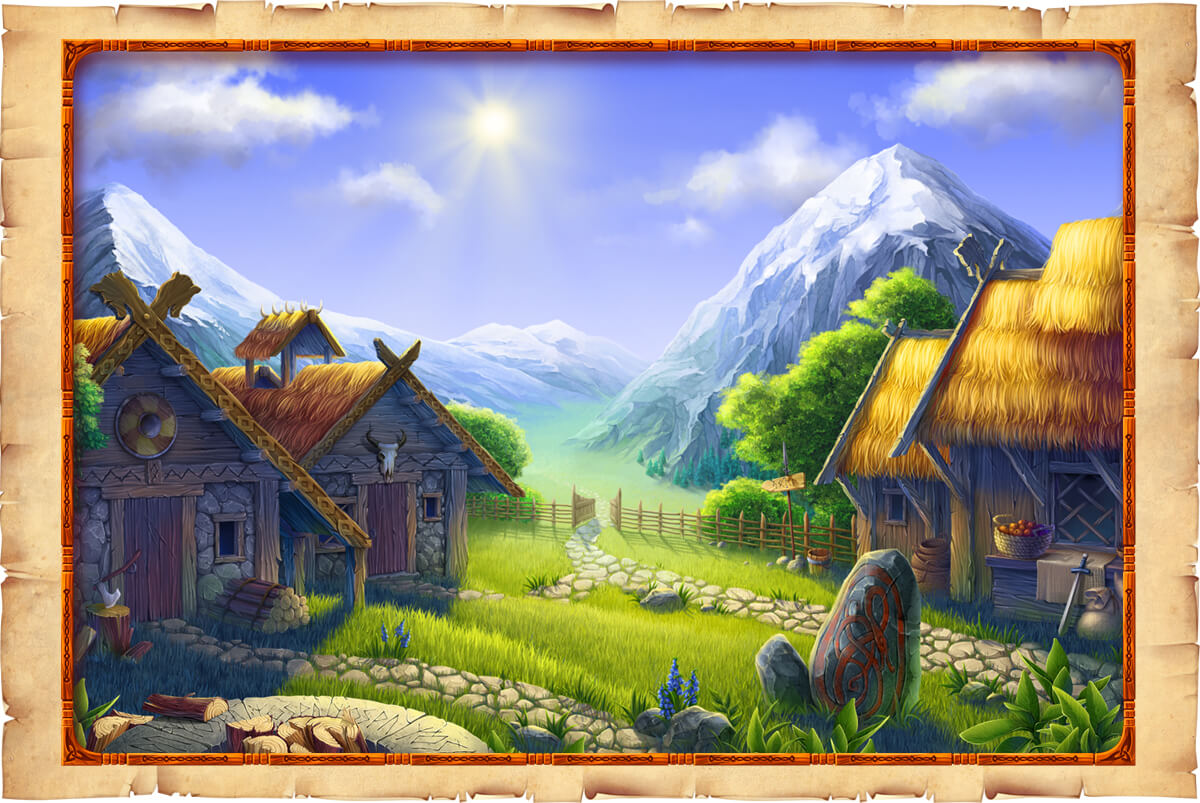 Final version of the background image with interior for the slot machine.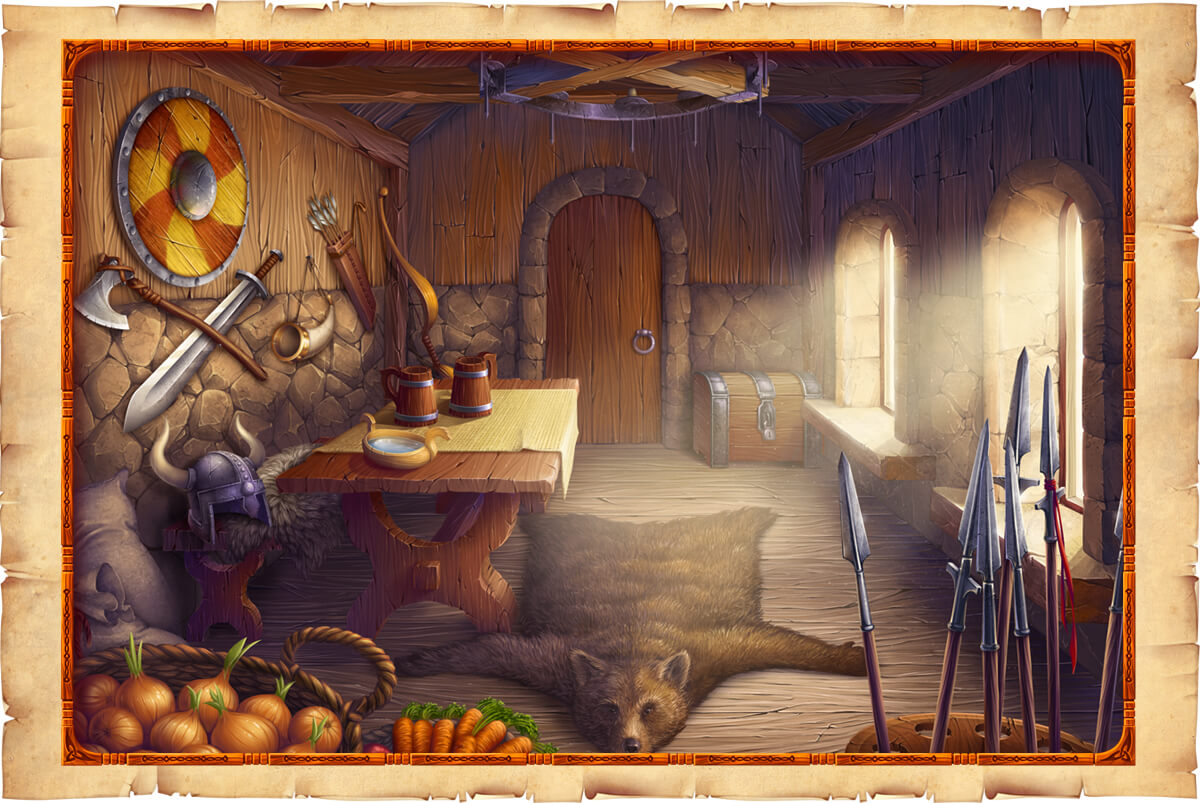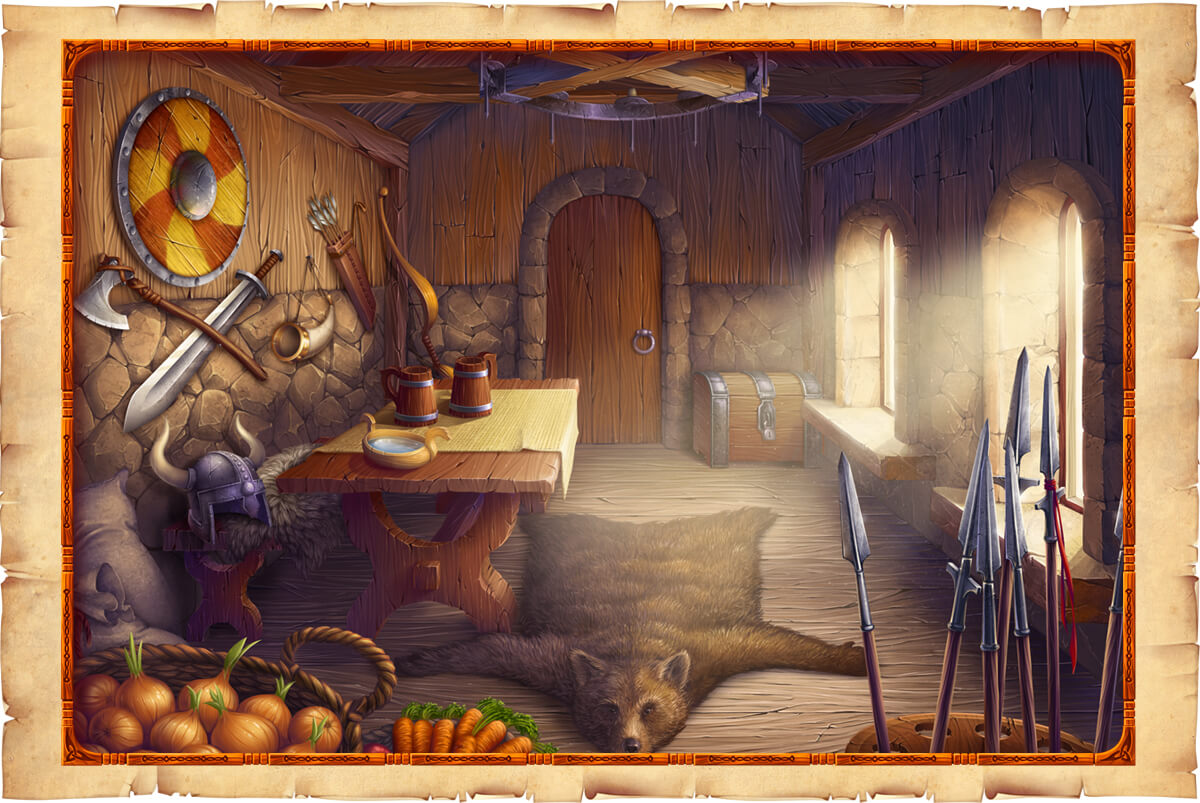 Sketches. Development of preliminary sketches of gaming symbols for the slot machine.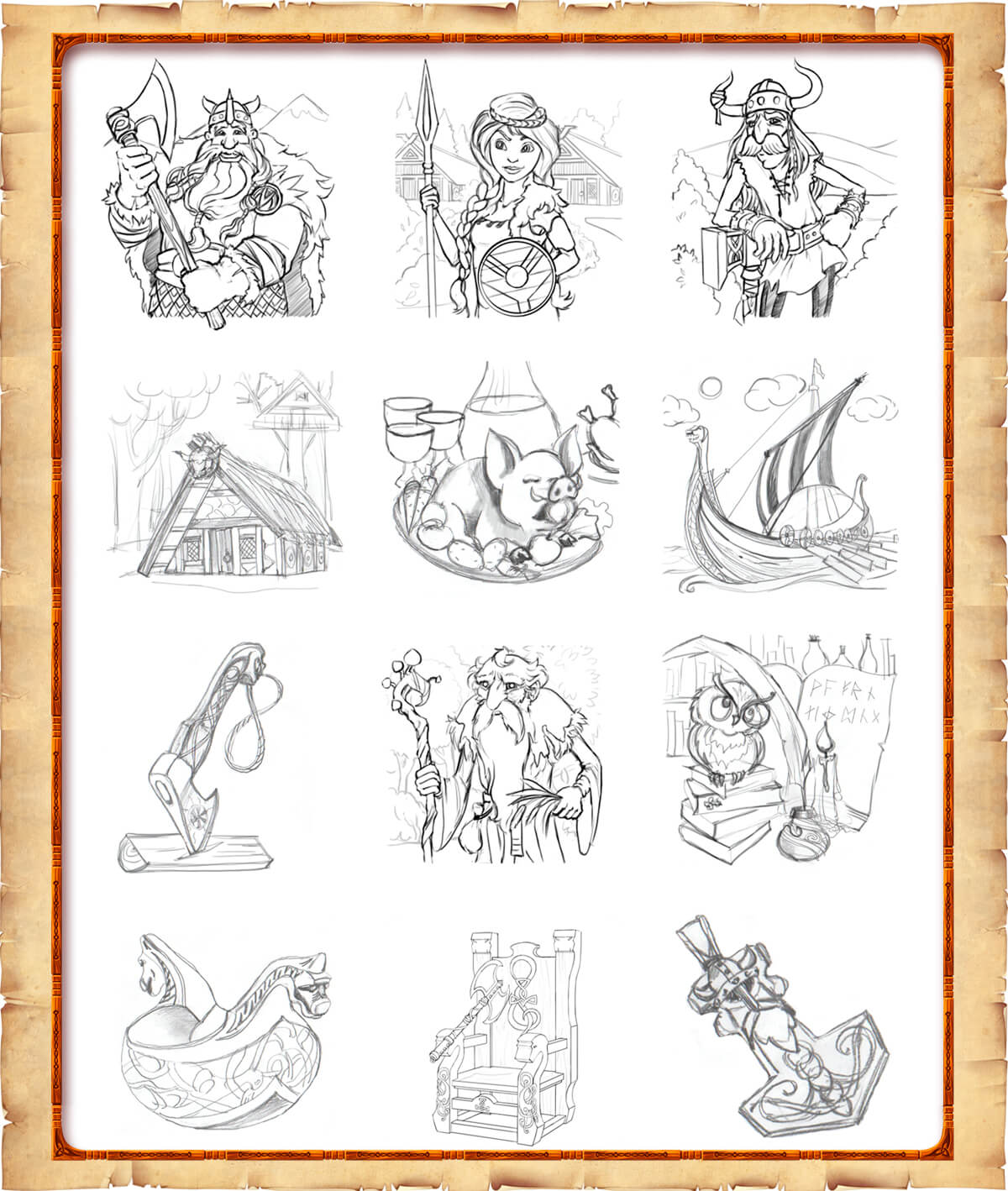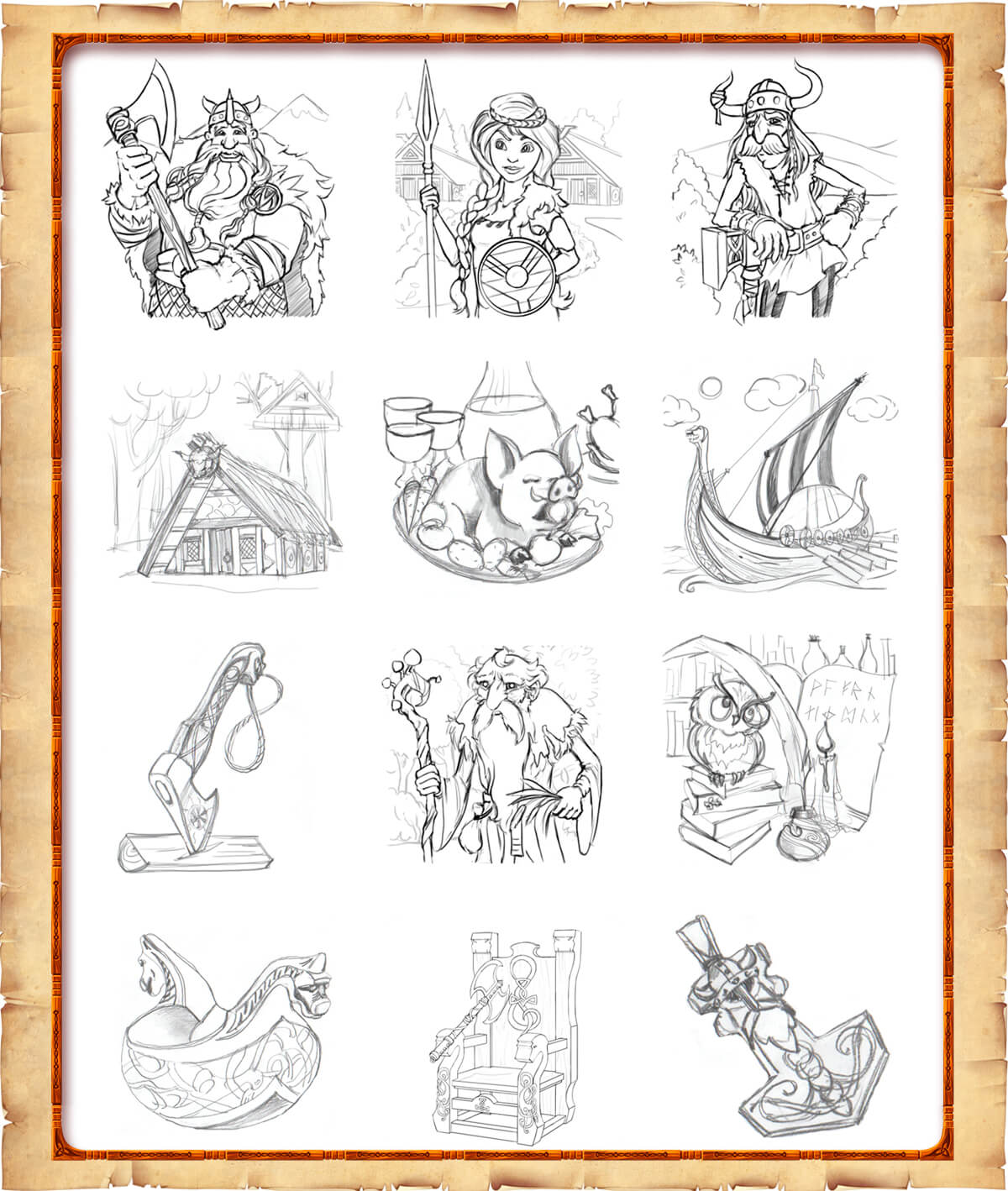 Game symbols. Graphic design of the final version of the game symbols. Here we have collected for you all the game symbols, so you can view them even more, and appreciate their quality. Enjoy!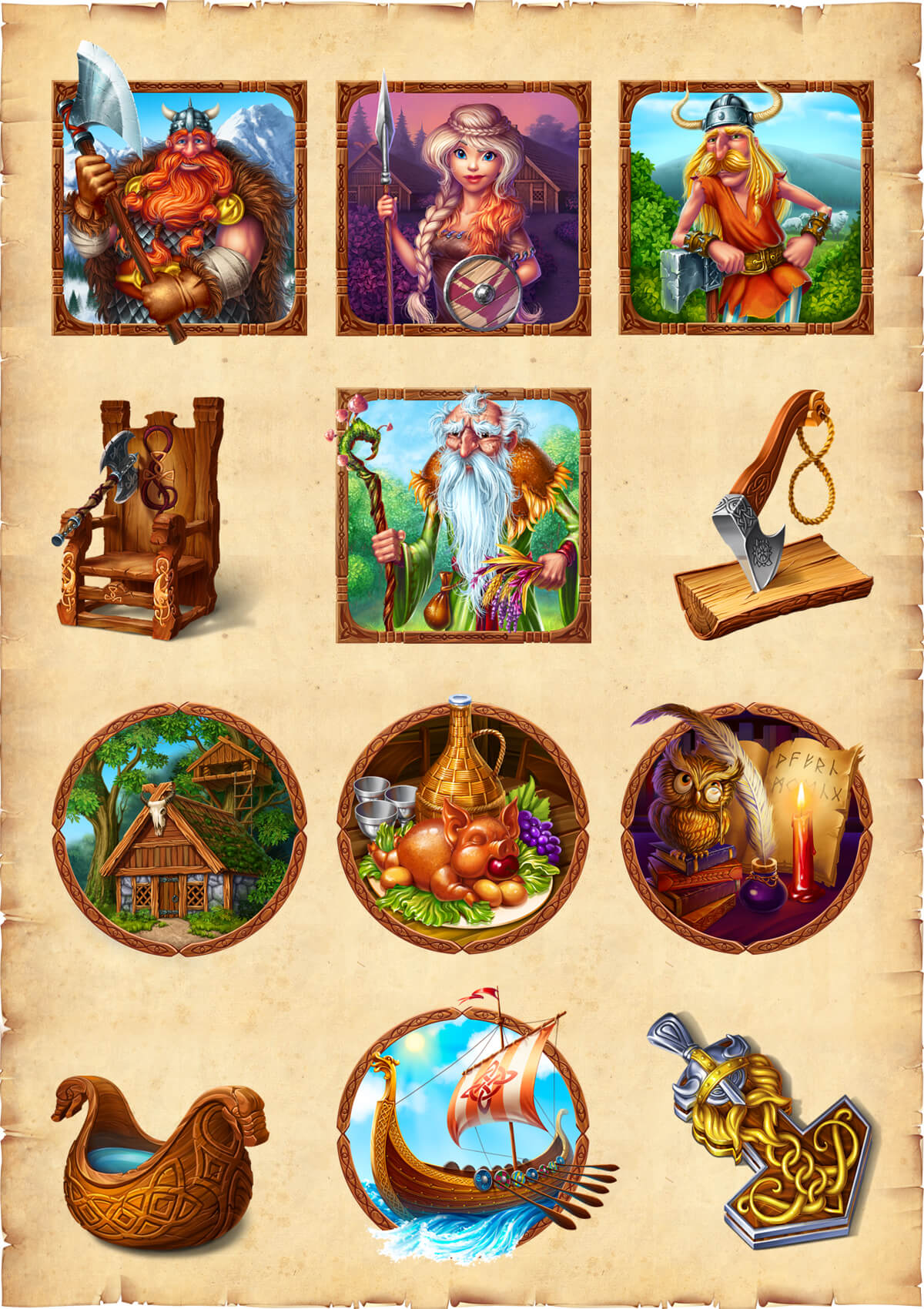 Here you can see animations of High symbols for the slot machine.
| | | |
| --- | --- | --- |
| Wild – Druid | Bonus – Valkyrie | Scatter – Viking |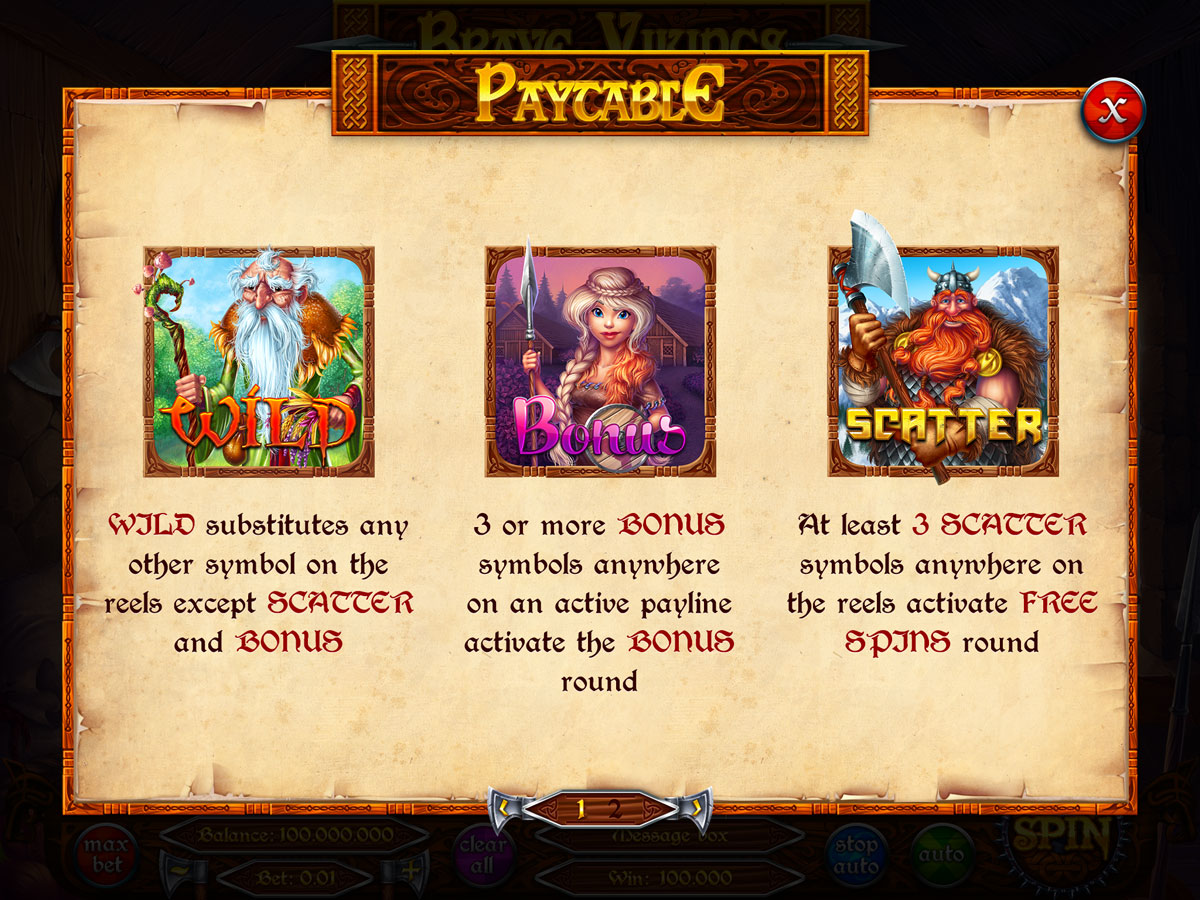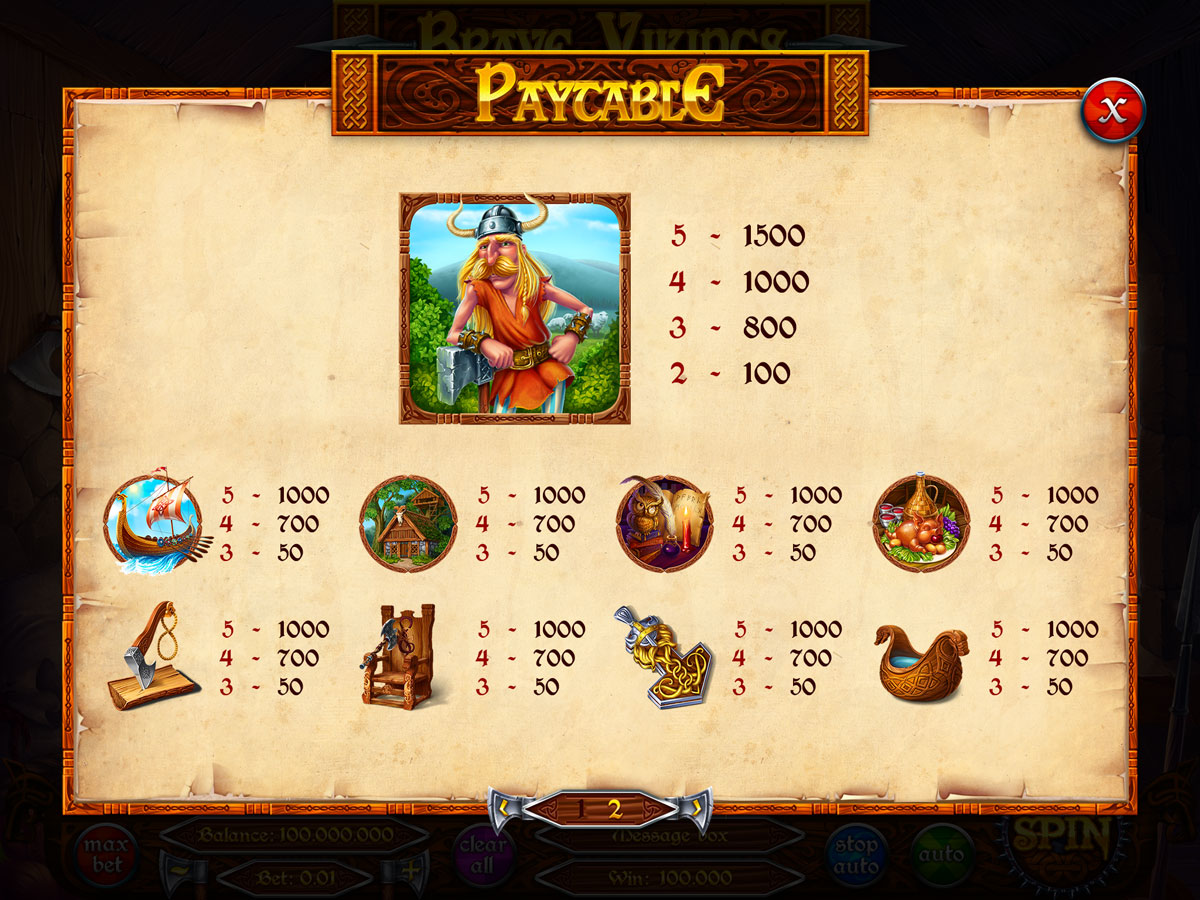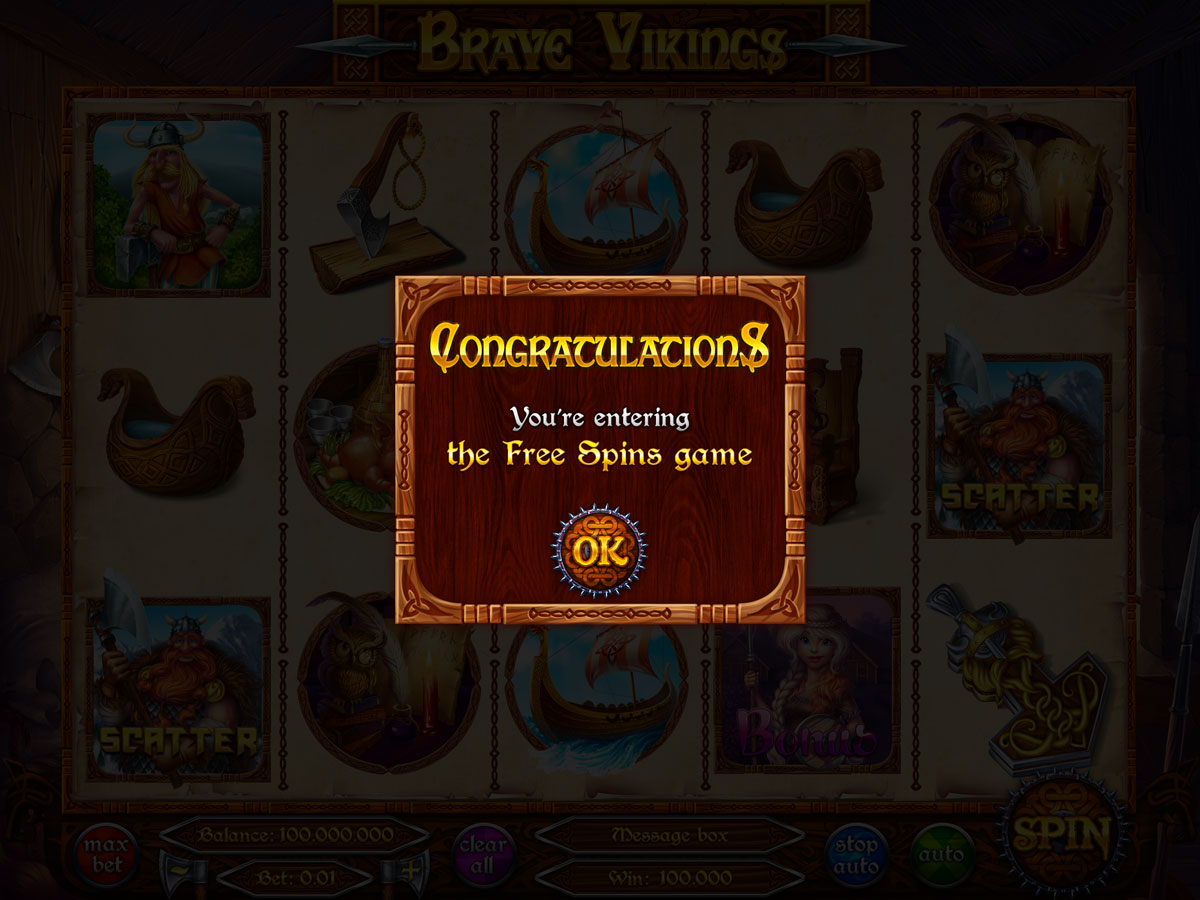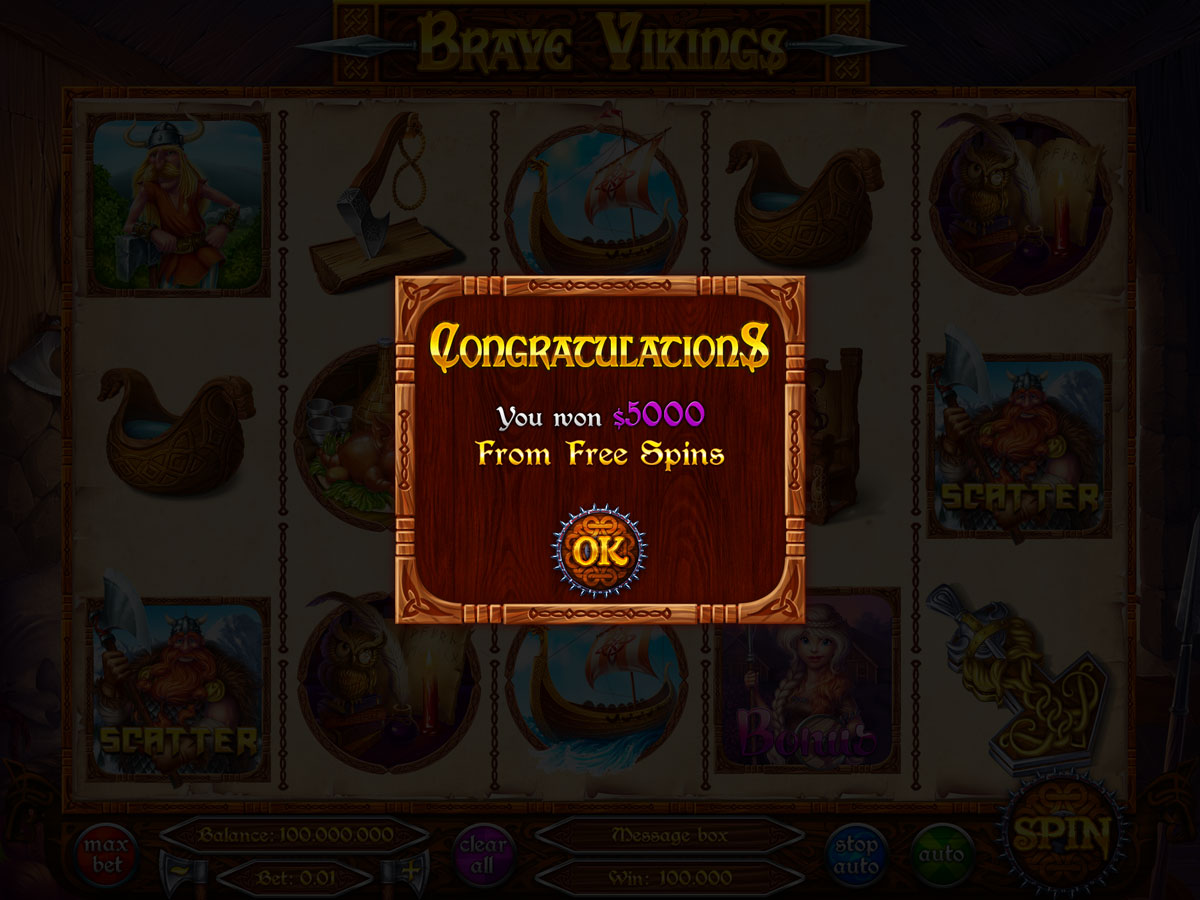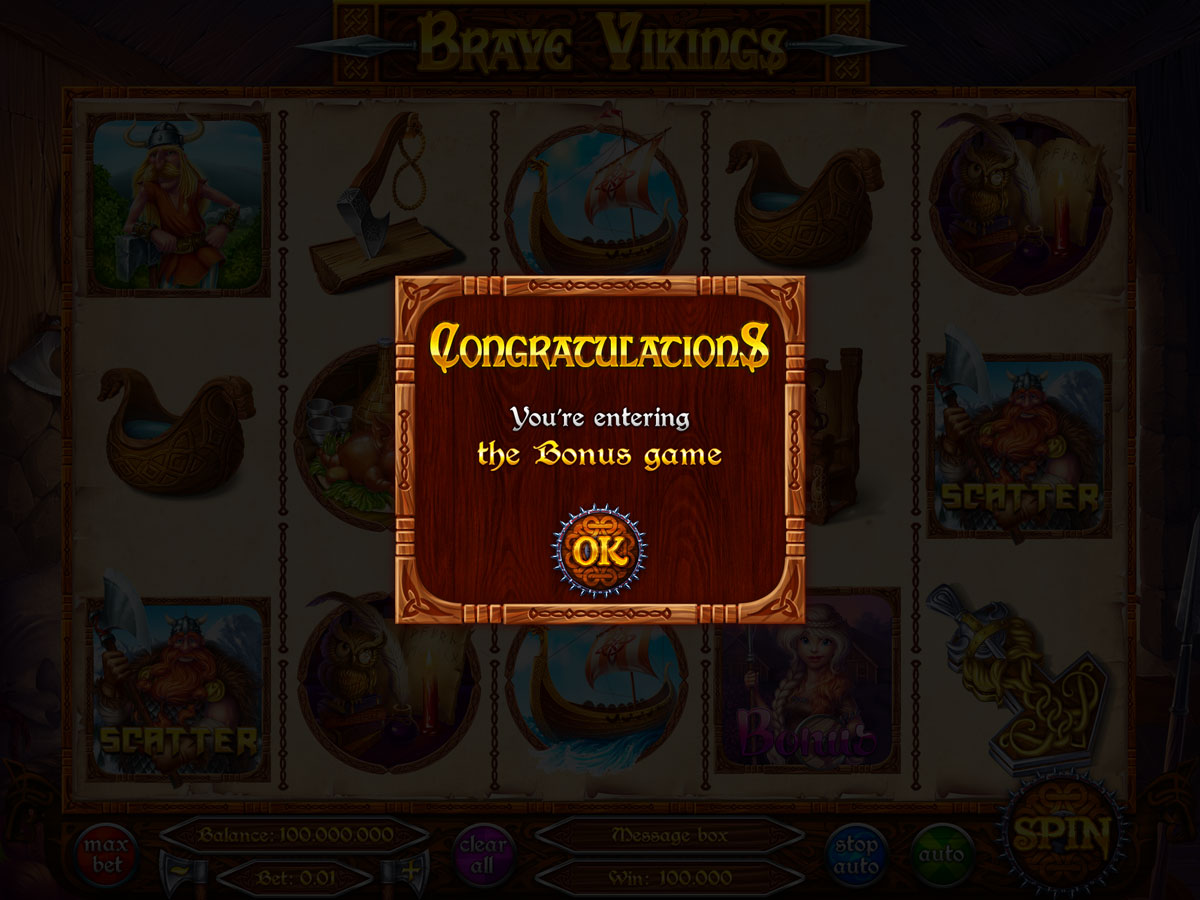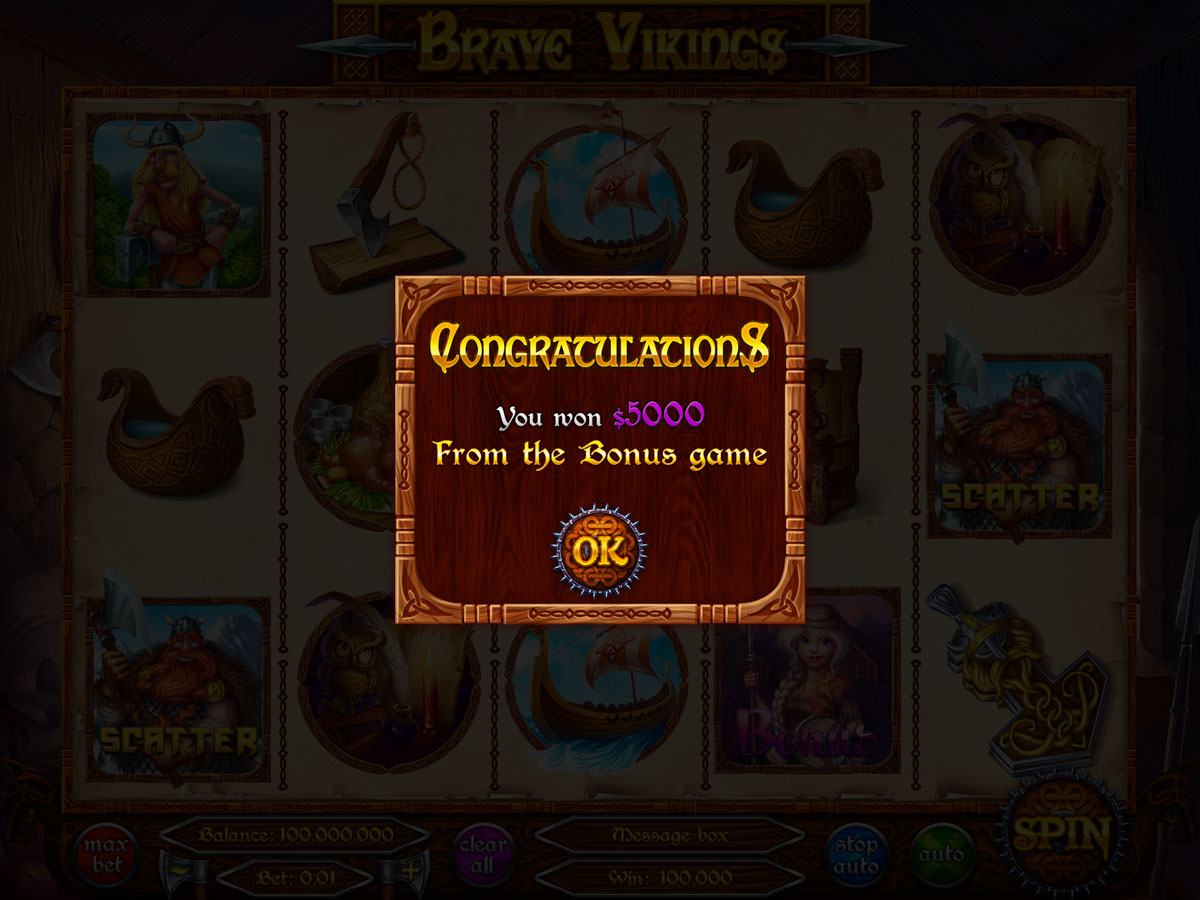 If you are interested in this online slot game, you can purchase it at our store – https://slotopaint.com/product/brave-vikings/