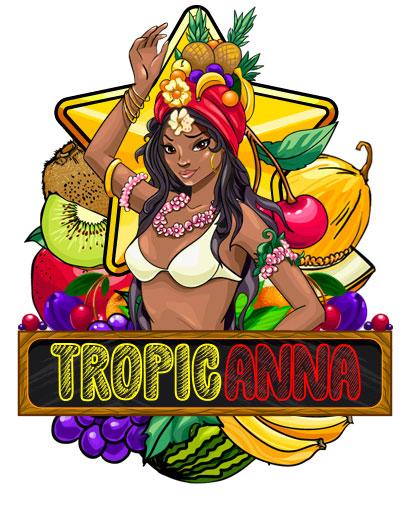 Classic Fruit slot game
Today we are opening the next slot for sale! This slot is designed on a classical theme and includes classic fruit symbols. If you are interested in this slot, you can buy it in our store – https://slotopaint.com/product/tropicanna/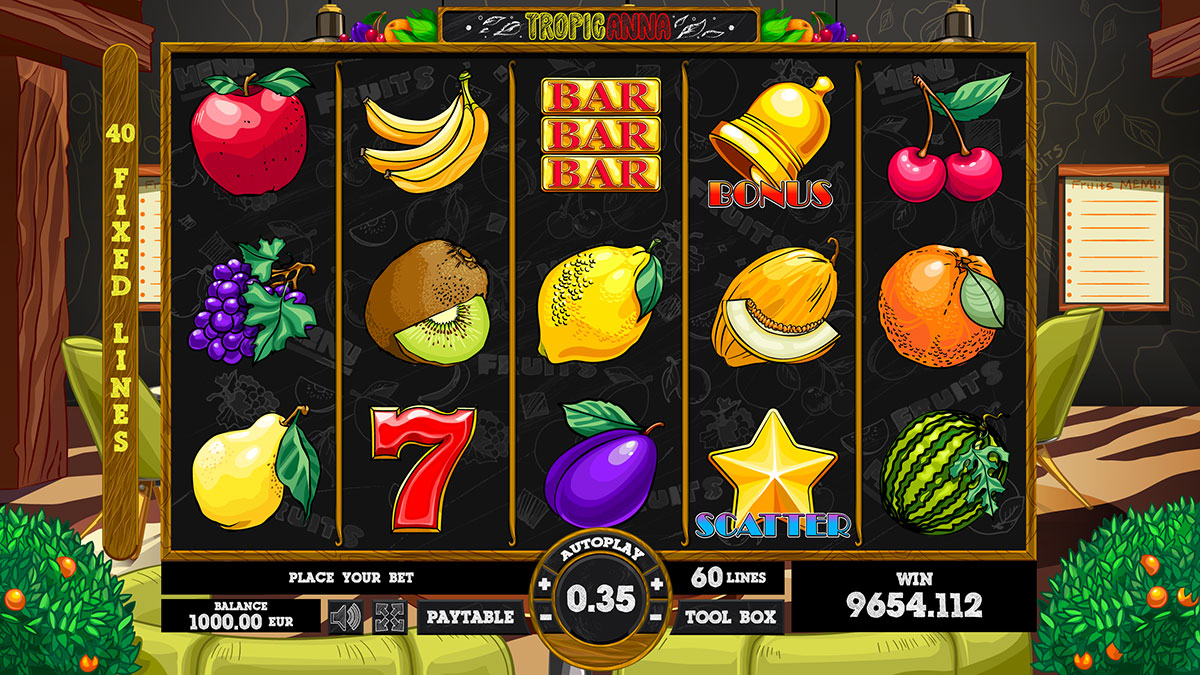 This background image is the main and is used in the main game screen, where the entire game process occurs. In addition, this background image can be used as a pop-up screen and transition between the pop-up window and the main game mode. The game interface is located in the central part of the background image and doesn't overlap its remaining parts.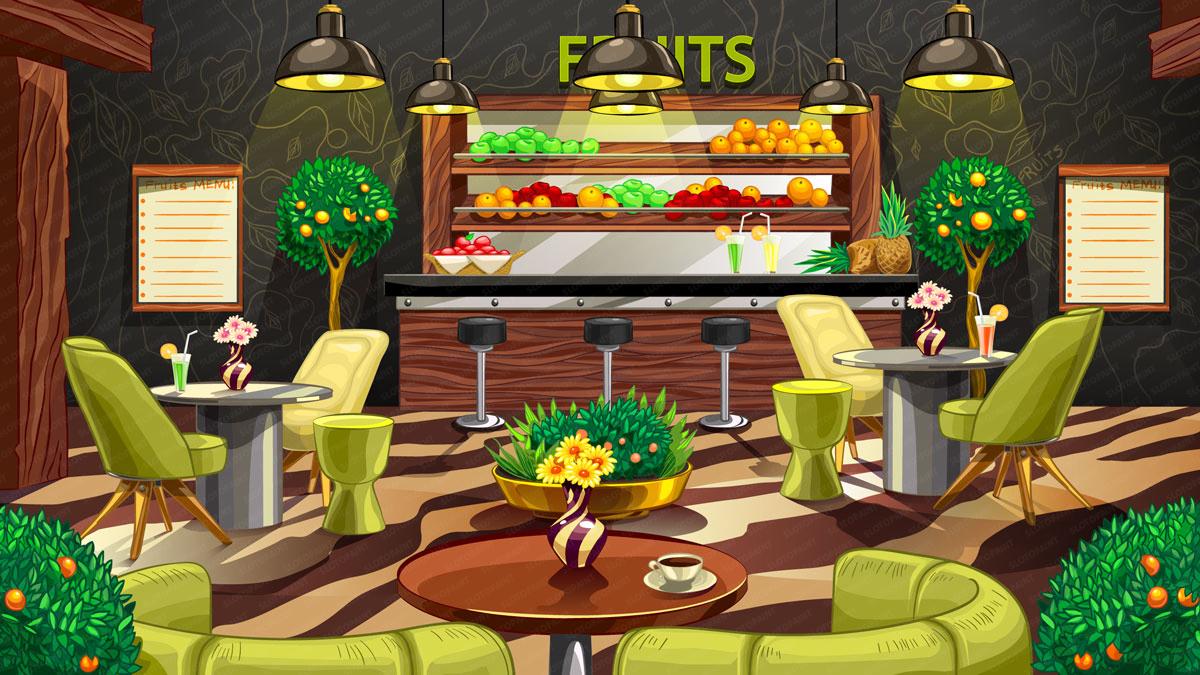 Here you can see a set of game symbols specially designed for thіs slot machine. In this set there are symbols from different categories, including "low", "middle" and "high" categories. Thus, the number of winning points may differ, as a result of simultaneously getting the game symbols of one or another category. In addition to the standard symbols, in this slot there is a special symbol – "Fruit woman".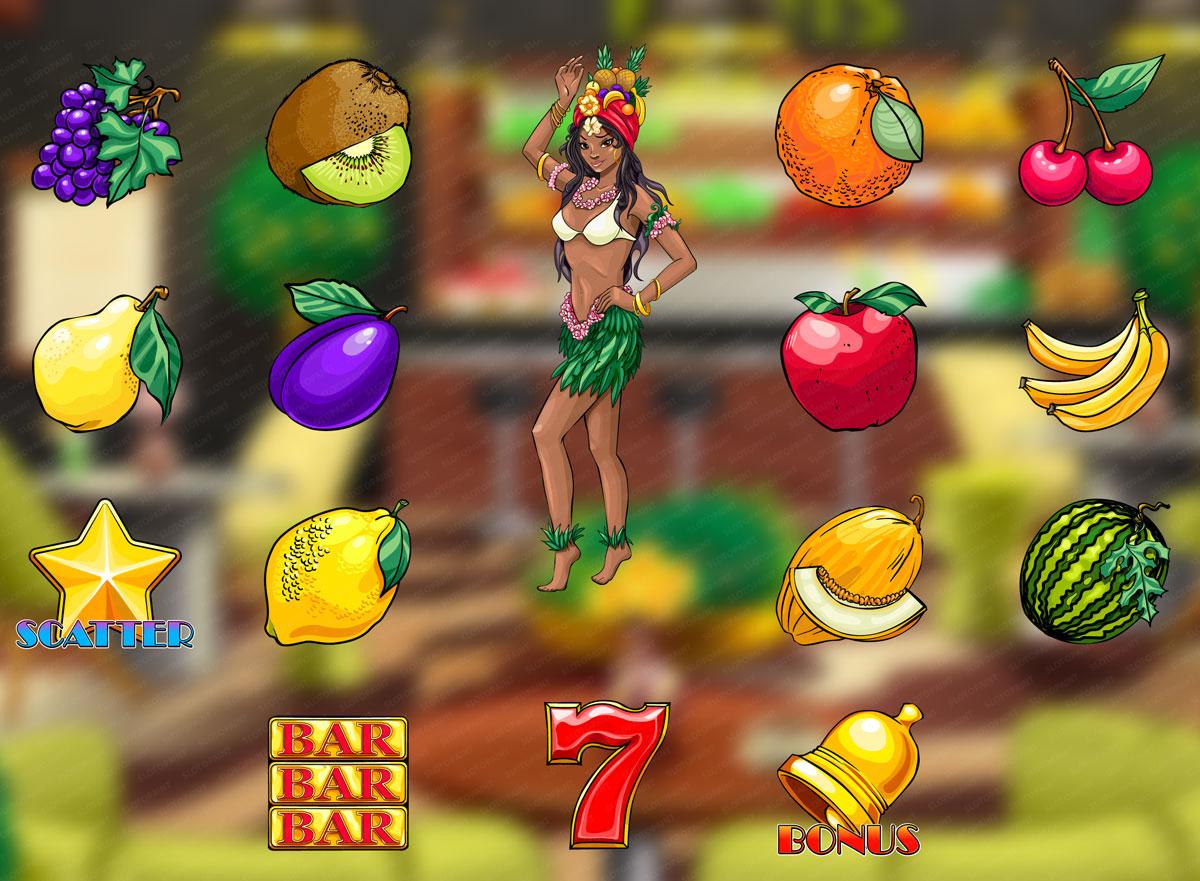 Below is an animation of all the game symbols of this slot machine:
These screens are an auxiliary tables of rules and payments, where the player can get acquainted with all the numerical values that are awarded for simultaneous getting of certain symbols. The more symbols of a certain type you'll obtain simultaneously at the game reels, the more winning points you get. Slightly below are the buttons, with the help of which you can scroll all the pages in any order, and also return to the main game screen.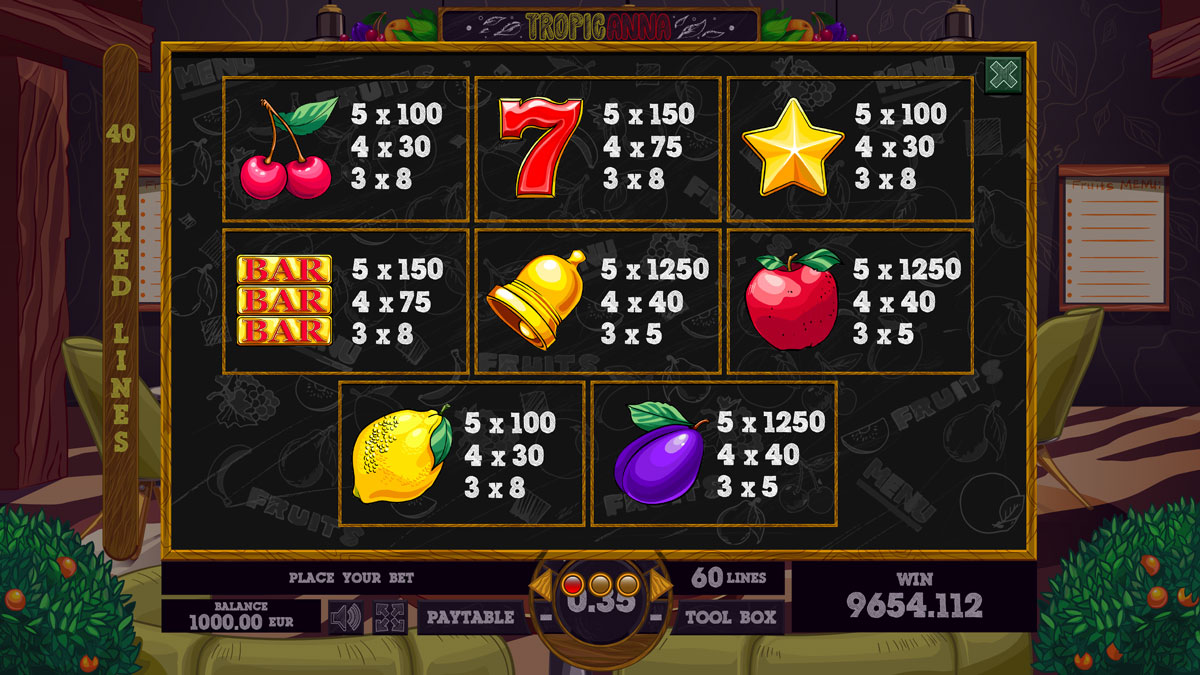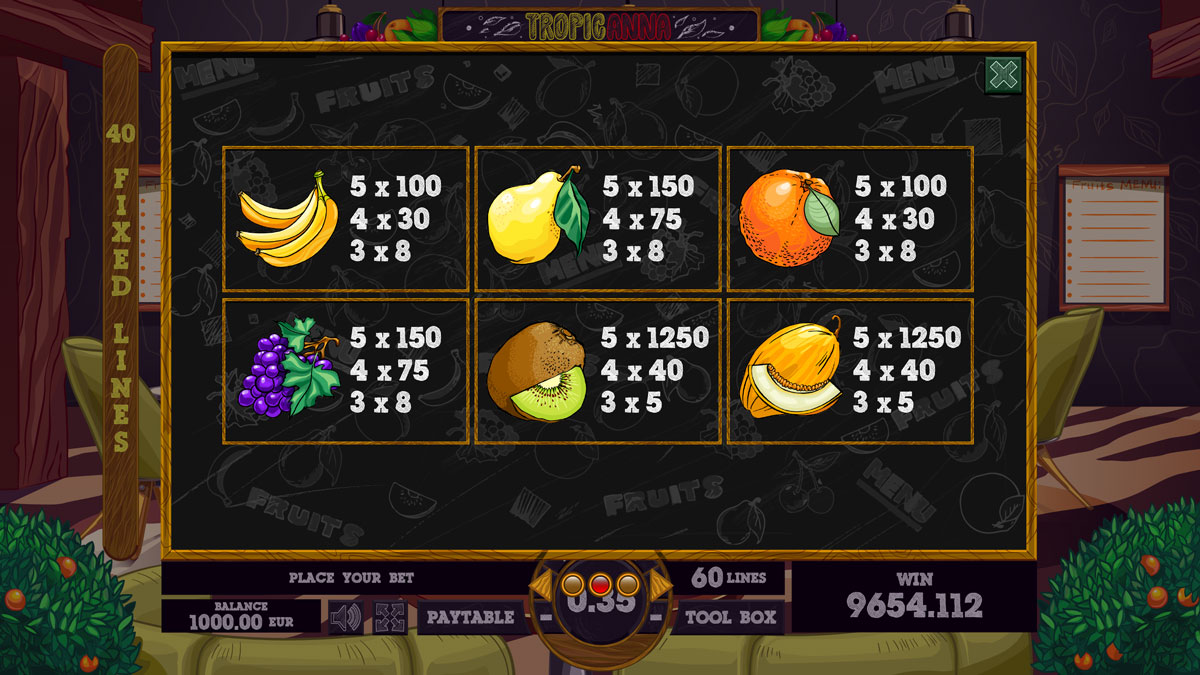 And this screen is an auxiliary table of rules and payments, where the player can get acquainted with all the winning combinations represented in the form of colored lines.