Royal Themed online slot game
Once upon a time, a king and queen lived in a distant kingdom, and they had one single daughter, beautiful and wondrous, like the first spring flower. And then, one day, she was kidnapped by robbers and imprisoned in the highest tower. And only the bravest, most valiant and most beautiful knight in the world will be able to free her. The savior will get the hand of the princess and half of the kingdom in addition. From all over the world there were seekers for profit, but only the most courageous deserve a great award. The main character is a princess enclosed in a tower, which you must help, and she will generously reward you for this. Visually, the Gamble Kingdom slot machine is made as truly fabulous. The construction of the interface in the presented slot is classic. The center position on the main screen is taken by a field with 5 reels. It is here all game events will take a place. The symbolism of the machine is represented by the lettering of the denominations of playing cards, as well as portraits of princes from different countries. At the bottom of the slot machine is the main game control panel. It has all the necessary buttons and information screens. Auto play function – Auto will allow the player not to bother with constant clicks on Spin to start each move. Turns off auto mode by pressing the adjacent button – stop auto. Also, if you are interested in our new product, you can purchase it at our store – https://slotopaint.com/product/gamble-kingdom/: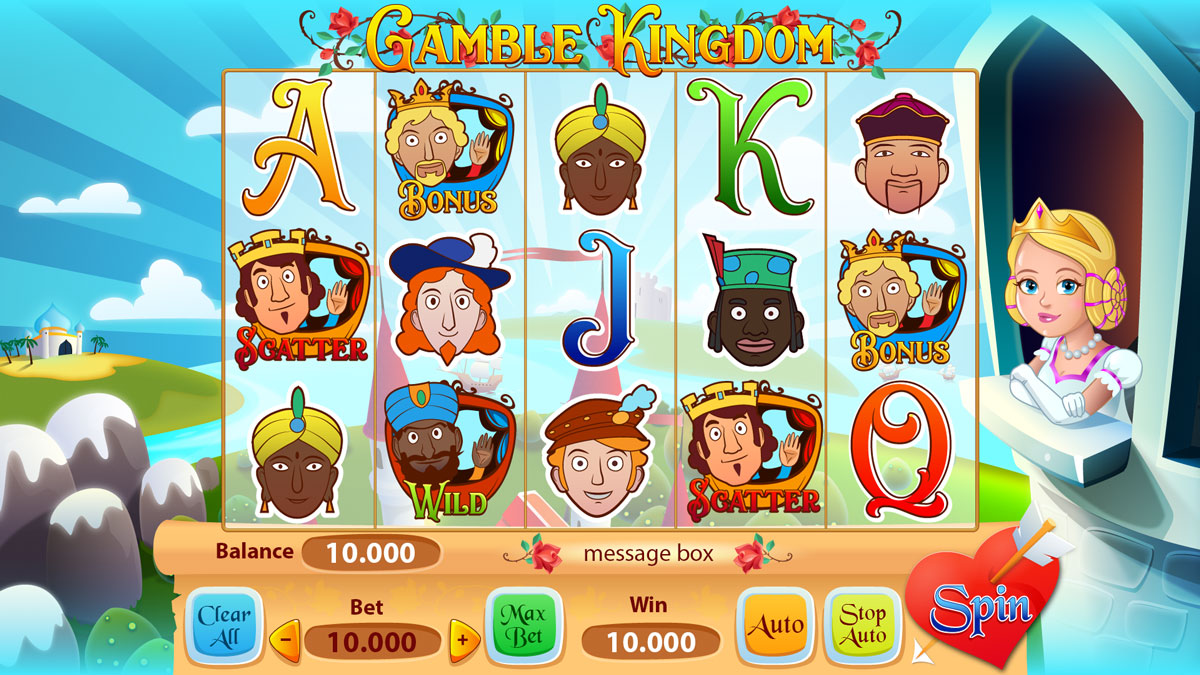 From the first minutes you are influenced by the amazing atmosphere that reigns in the game. In the background, a stunning landscape unfolded overlooking the fairy kingdom, consisting of different islands and ships taking their brave princes to rescue a pretty beauty.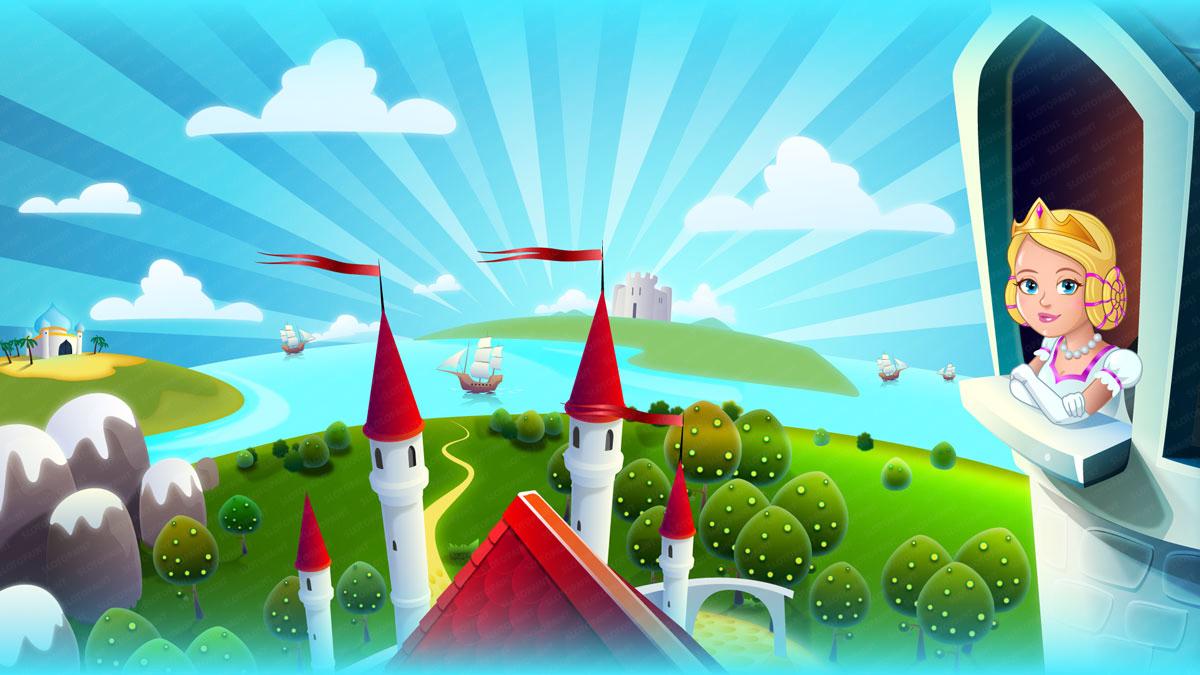 The symbolism of the game turned out to be very thematic, and therefore fits perfectly into the general concept of the slot machine. Symbols are made in the form of portraits of princes from different countries, as well as lettering cards. Behind each symbol is a personal set of coefficients that determine the size of the prize for a specific successful spin. Some symbols have more functionality. For example, Wild will be universal complement to combinations. There is a Scatter symbol that triggers free spins. The Bonus addition will make the player's pastime very exciting, the convenient interface will allow you to play in comfort.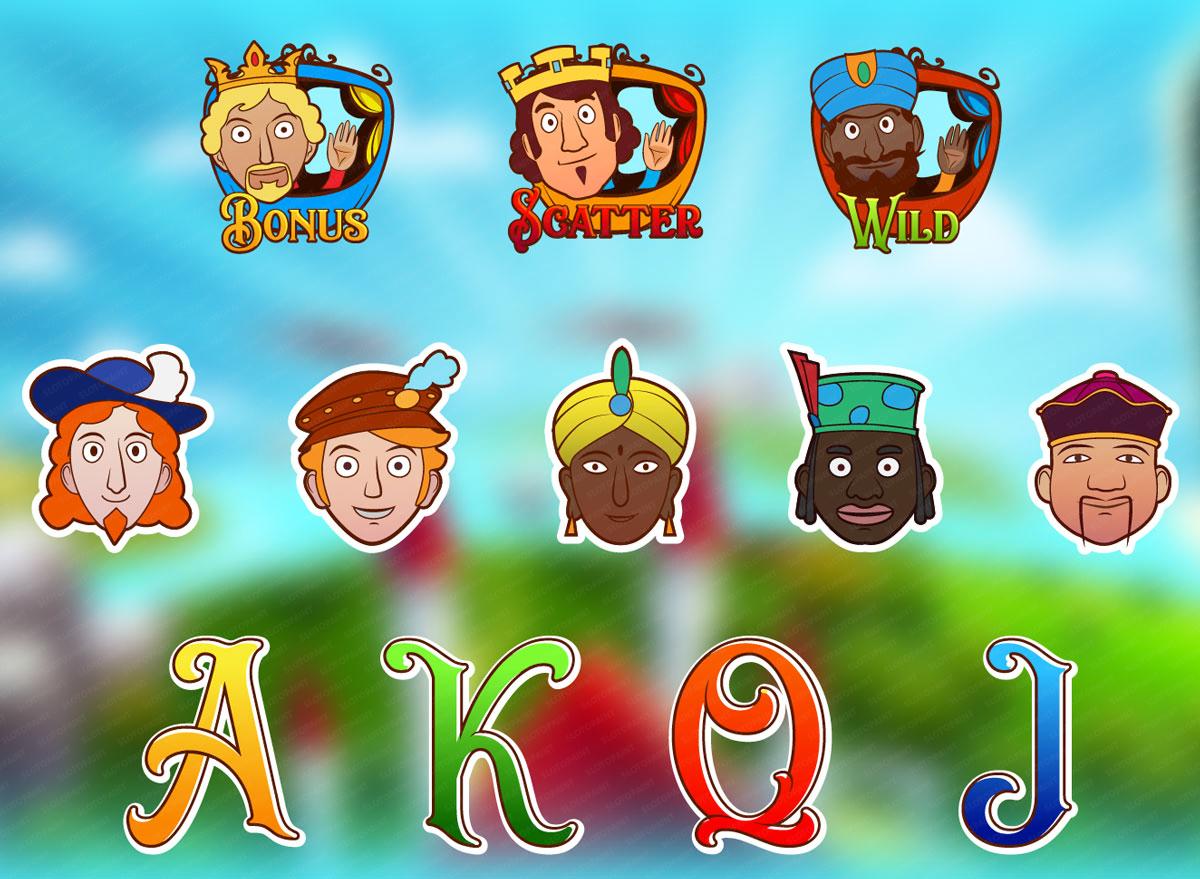 Three or more images of the king-bonus, start the bonus mode, in which you have to find the image of a rose among the princes between 9 cards. And Amur will certainly help you take hold of the heart of the princess and increase the amount of winnings.