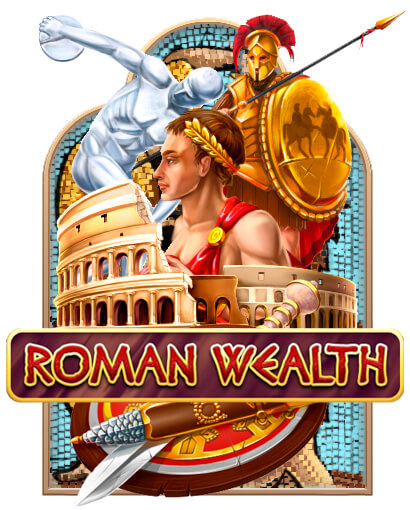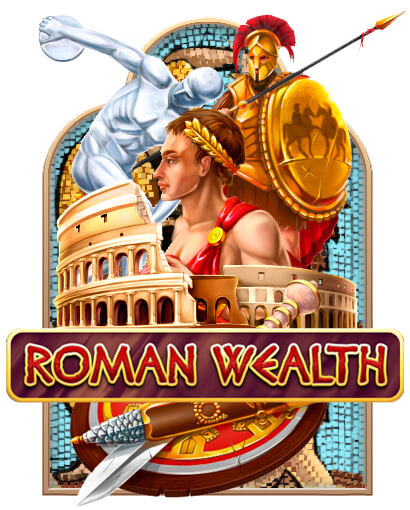 Meet our new online slot game "Roman Wealth", which is available for sale in our store. The subject of this slot machine is based on ancient Roman culture and mythology, and the slot machine itself is full of thematic elements. The game reels is a field of 5×3 cells, where all the game symbols involved in the game are conveniently located. Below is the control panel and navigation, where the player can not only to press the desired buttons, but also to track their game progress. For example, on the bottom panel there is a game launch button, a maximum line selection button, a button for detailed information, as well as a window for raising or lowering the current bet and a window with a choice of the number of winning lines.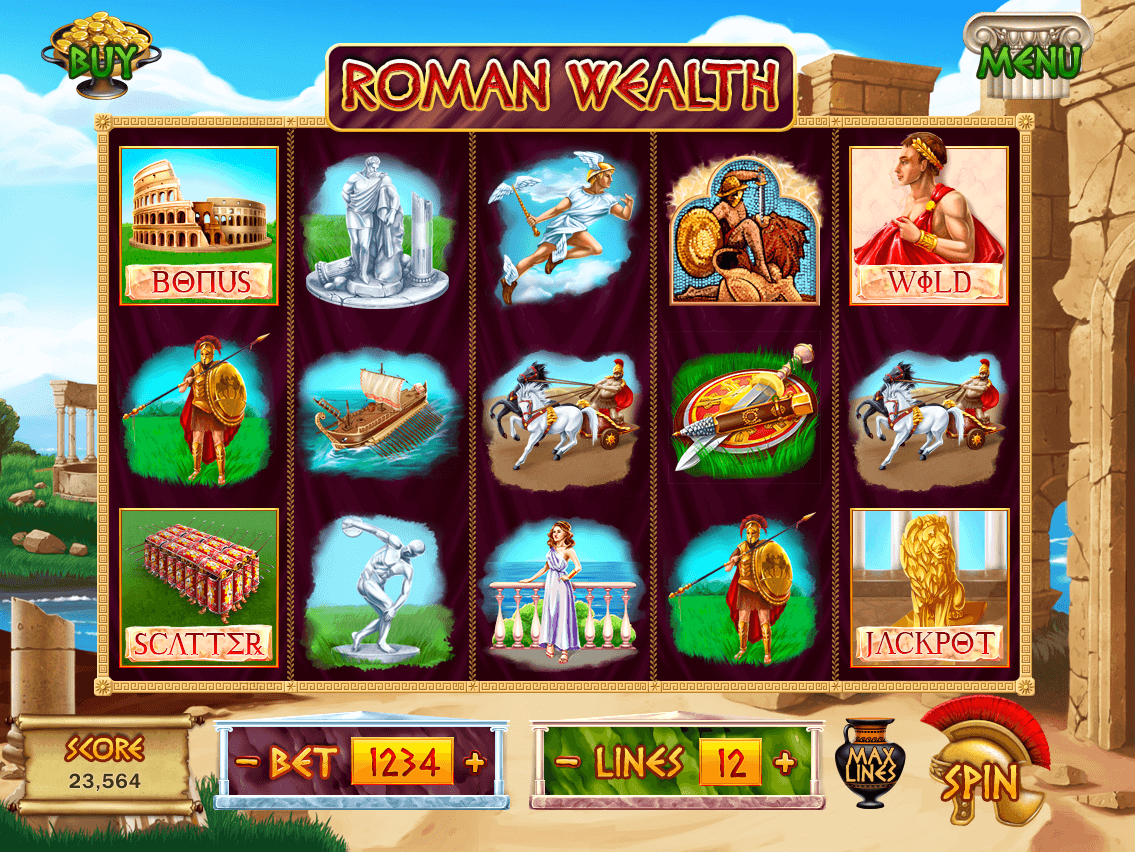 This background image is the main one and shows a quiet landscape with architectural structures and ruins. In addition, this background image can be used as a pop-up screen and transition between the pop-up window and the main game mode. The game interface is placed in the central part of the background image and doesn't overlap its remaining parts.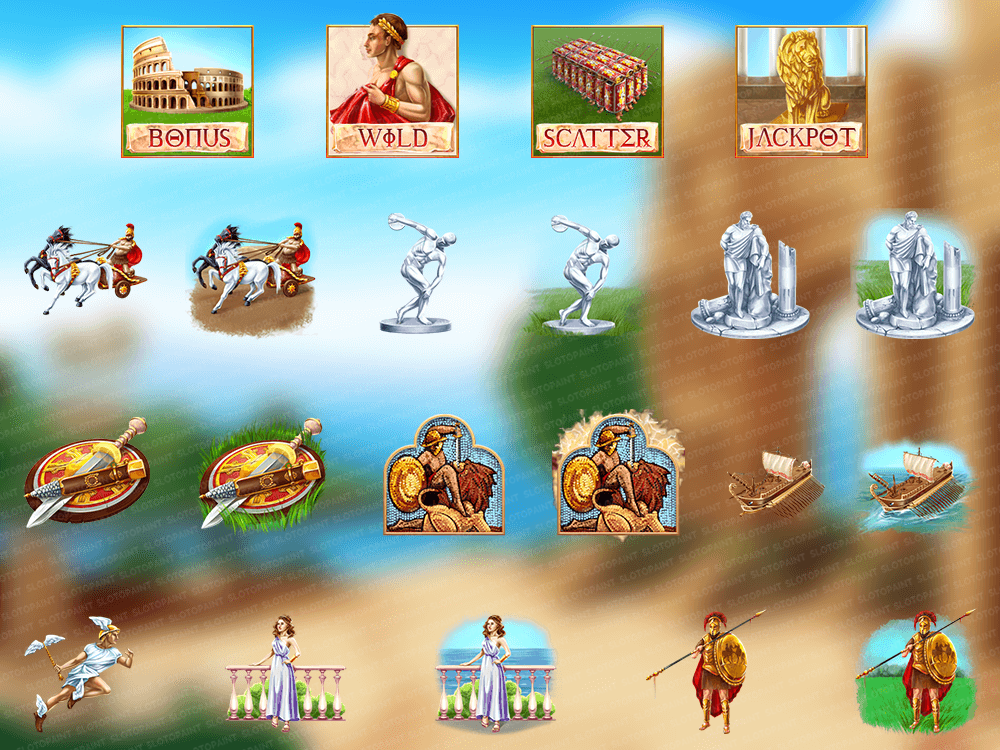 Here you can see a set of game symbols that are divided into 3 categories. The lower part of the symbols is in the "low" category and brings a small number of winning points. The middle part with two rows is included in the category "middle" and brings the usual number of winning points, and the top line belongs to the symbols from the category "high". These symbols have unique properties for the player. So for example, getting of the symbol "bonus" activates the opportunity to play the bonus game. The "scatter" symbol gives the player an additional quantity of free spins for the "free spins" mode, the "wild" symbol replaces any symbol during the game for the winning one, but only if only one symbol is missing to get the winning combination. The symbol "jackpot" multiplies your current winnings, if you'll get it in the winning combination.