Ancient Egypt Themed online slot game
Our new slot offers the player to go on a journey to the pyramids and find the treasure of the great Pharaohs. The plot of the video slot is built around the pyramids and other delights of the ancient Egyptian World. The machine is designed in the appropriate graphics and surroundings: deserts stretch all over the playing field, occasionally decorated with pyramids. If you are interested in our new product, you can purchase it at our store – https://slotopaint.com/product/golden-dynasty/: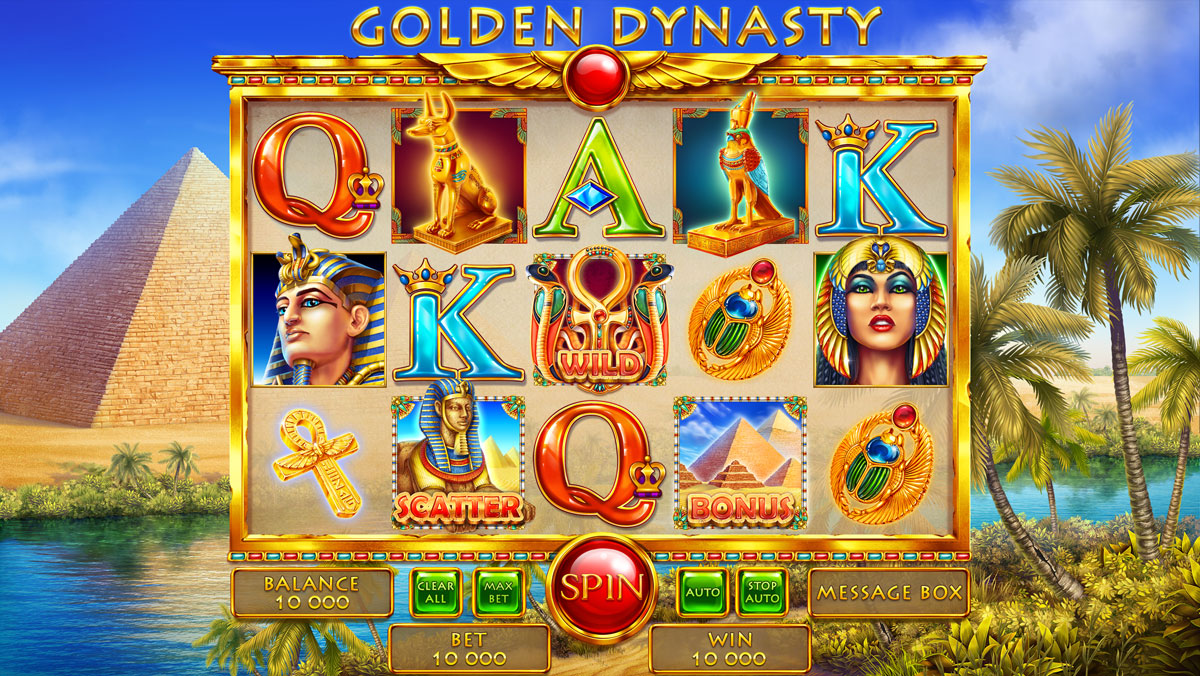 The theme of ancient Egypt is truly inexhaustible. Mysteries of this mysterious civilization still excite the minds of scientists and archaeologists from around the world. The graphics of the slot game is traditionally presented in sandy-brown colors. The sounds of the slot are concise. Below, you can see the illustration, which serves as the main background. Here we see the magnificent pyramids near which a small river flows: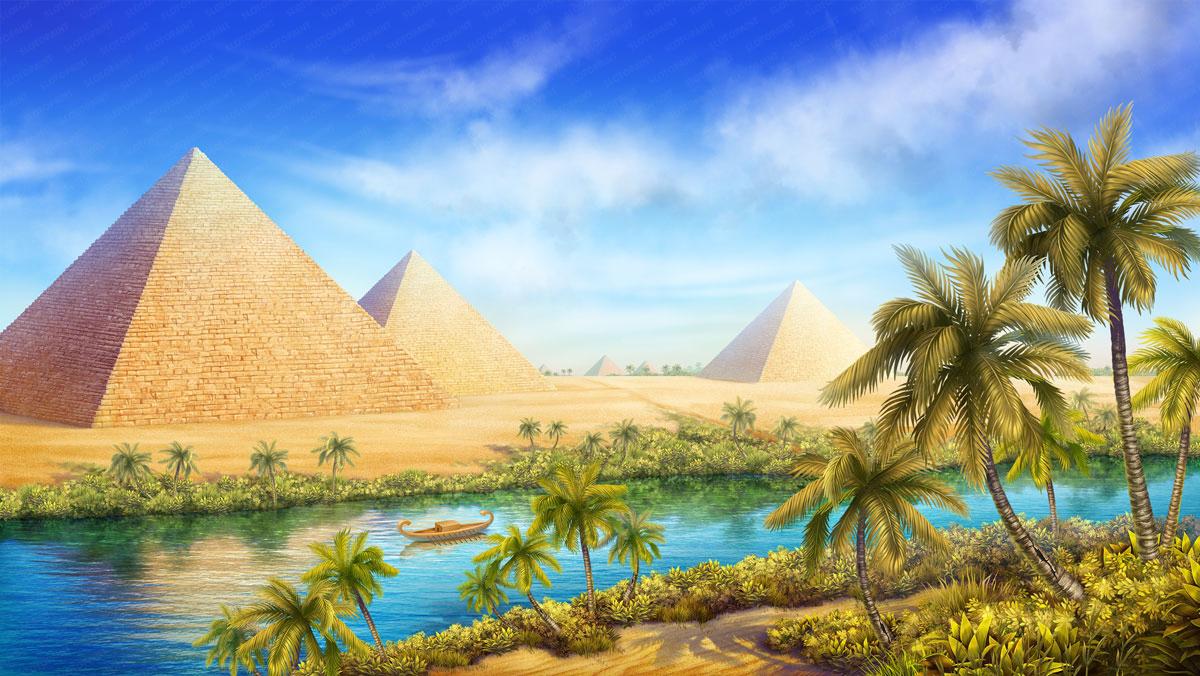 The basic symbols are the card values (letters), as well as images of pyramids, sphinx, anubis, horus, cleopatra, ramses, ank and scarab. "Wild" symbol rarely drops out, but it gives the option of replacing another symbol with a similar one. If the field appears from three Scatters, you can activate a round of free spins: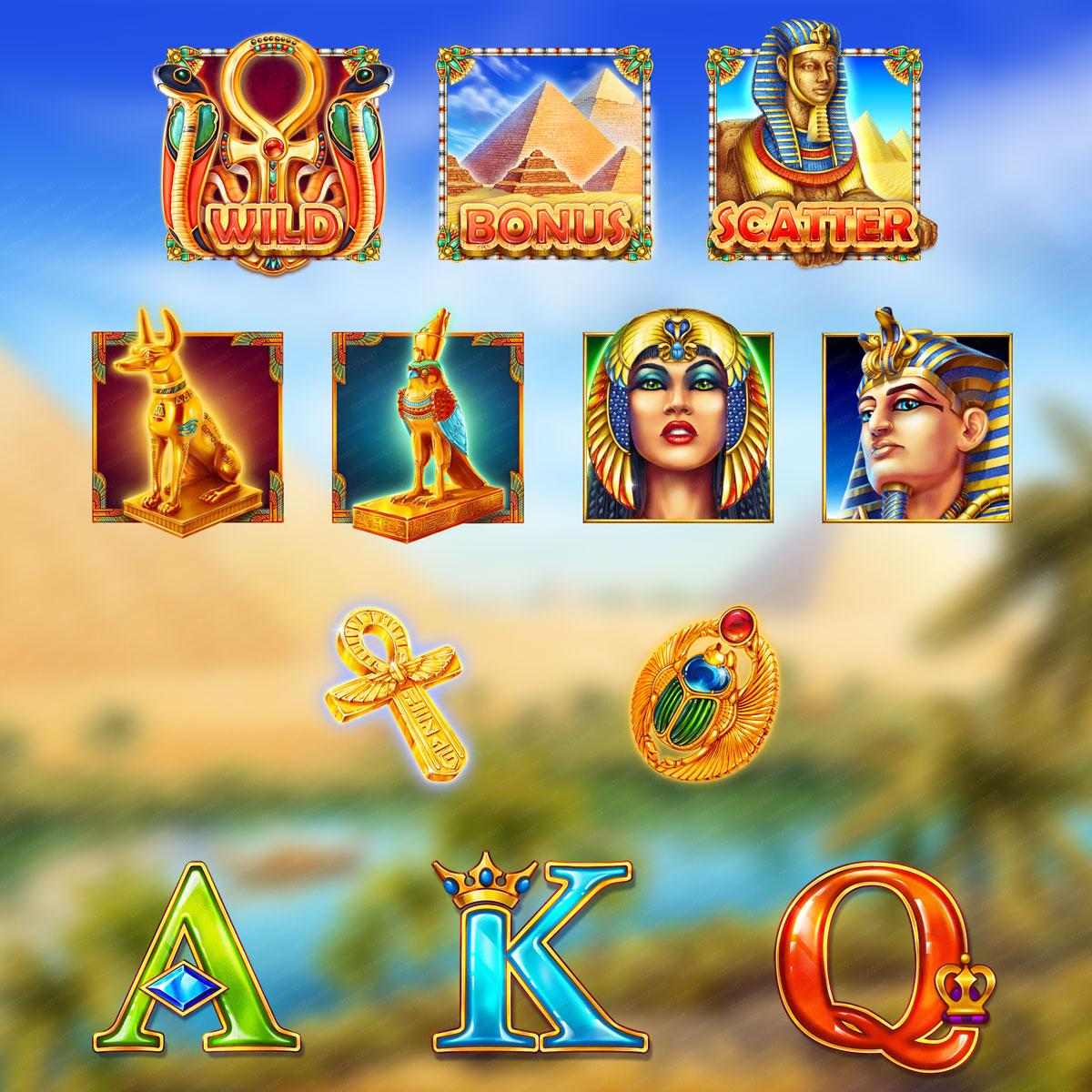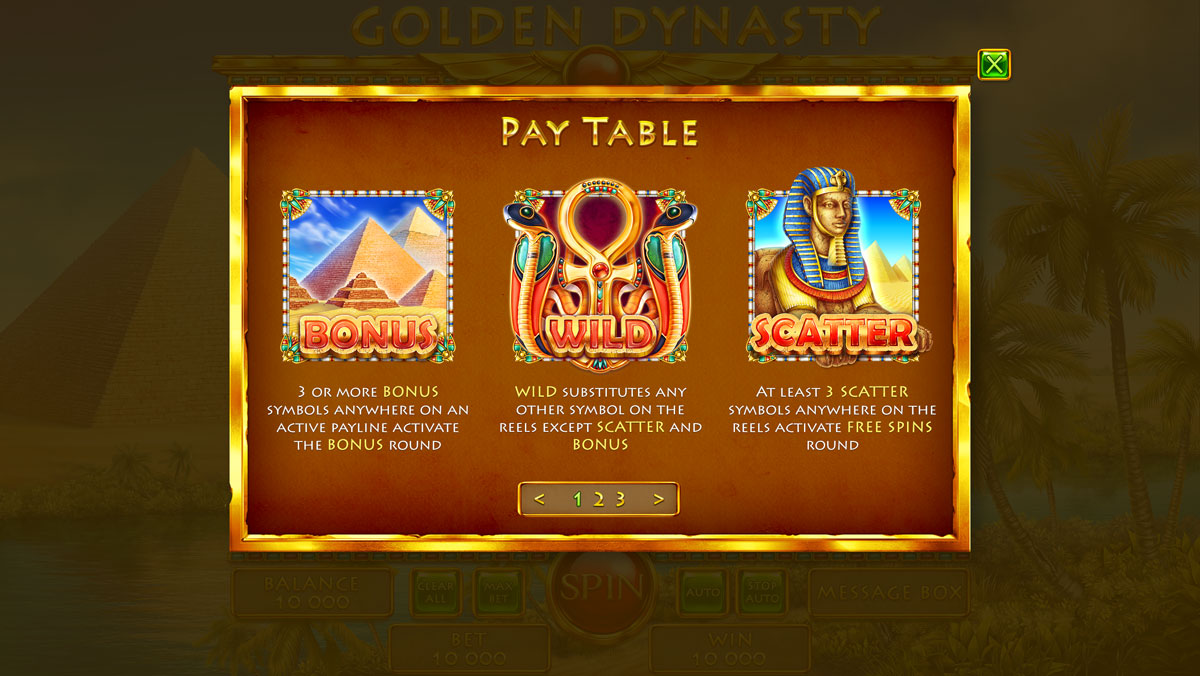 On the screen above you can see paytable of game symbols from the category "High". The symbol "Wild" (Snakes) replaces any symbol on the game reels, excepting the "Scatter" and "Bonus" symbols. The symbol "Bonus" (Pyramids) (in a case of appearing more than two) brings to the player activation Bonus Round. And the symbol "Scatter" (Sphinx) (in a case of appearing more than two) brings to the player activation Free Spins Round.
On the next two screens below, there are  paytables with game symbols from the categories "Middle" and "Low" accordingly: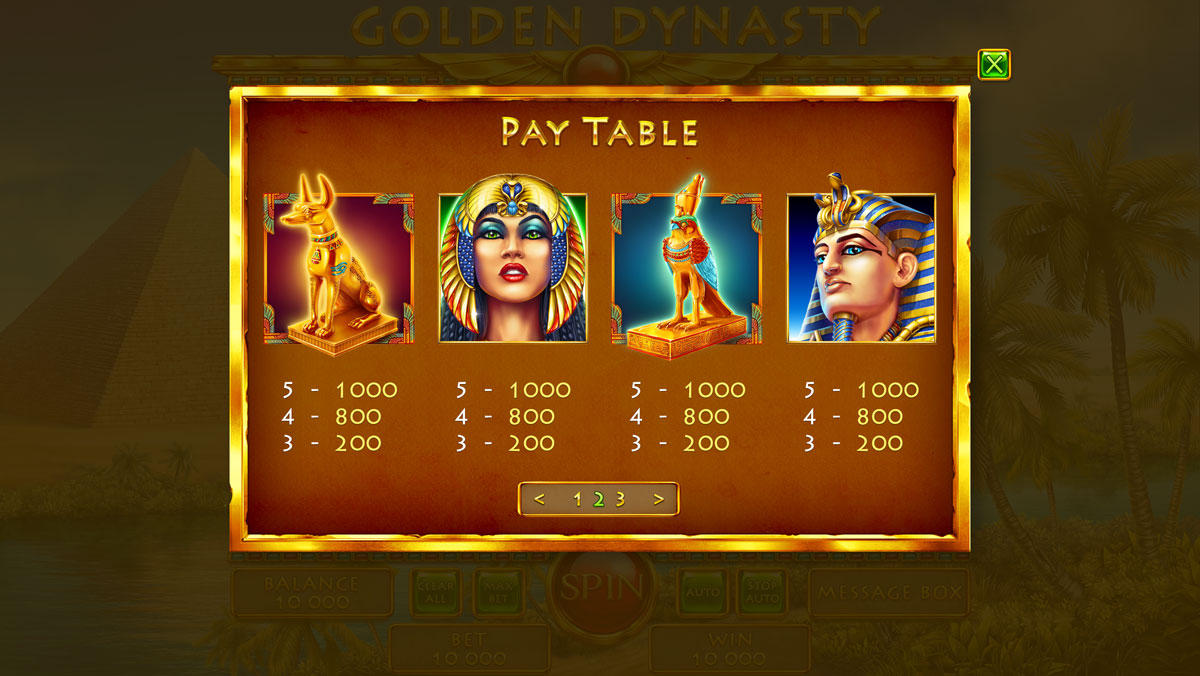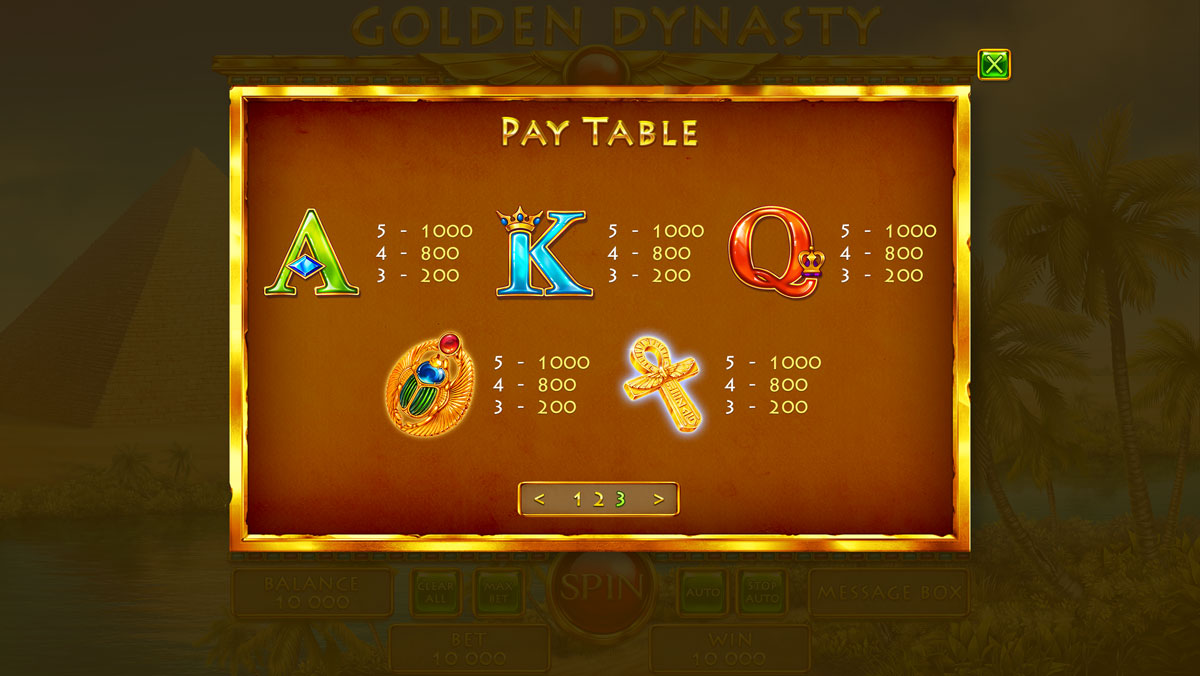 The rest splash screens are pop-up screens, giving information to the player of the following:
On the first – Congratulations with the Bonus game;
On the second – Winnings from Bonus game;
On the third – Congratulations with the Free Spins game;
On the fourth – Winnings from Free Spins game.