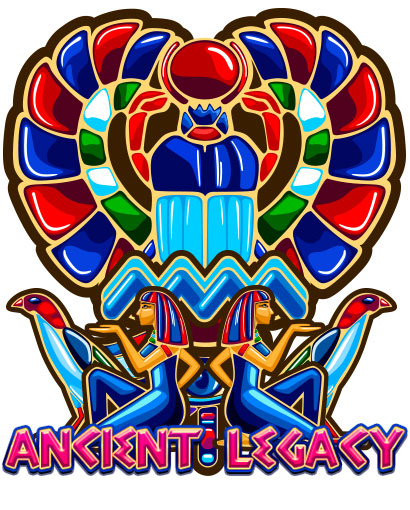 Ancient Legacy for lovers Antiquity slot games
Discover the spirit of adventurism and follow the tracks of the mysterious pharaohs at our new online slot game "Ancient Legacy". You can purchase this slotat our store – https://slotopaint.com/product/ancient-legacy/. Running the game slot drum, you will see unique architectural structures and get acquainted with ancient secrets. Ancient Legacy will open the gates to the golden treasuries of the ancient kings. Below, you can see the game reels of this slot game: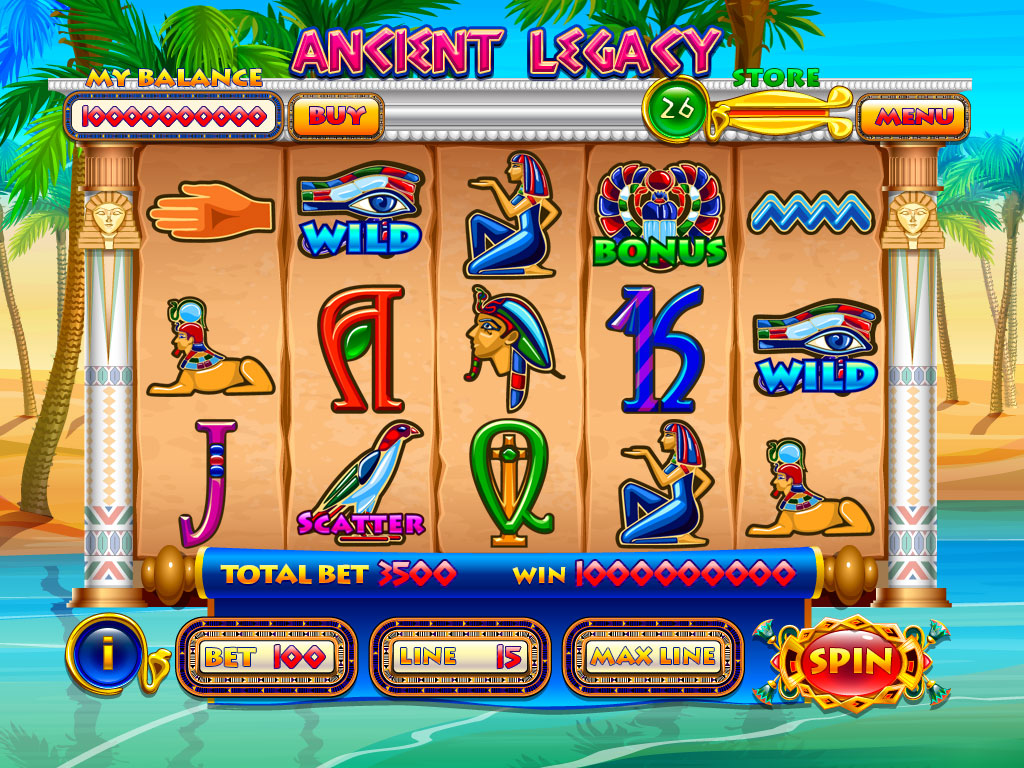 The main background image of this slot was an oasis in the middle of the desert, behind which are seen the majestic pyramids. This background image is the main one and is used in the main game screen, where the entire game process occurs. In addition, this background image can be used as a pop-up screen and transition between the pop-up window and the main game mode.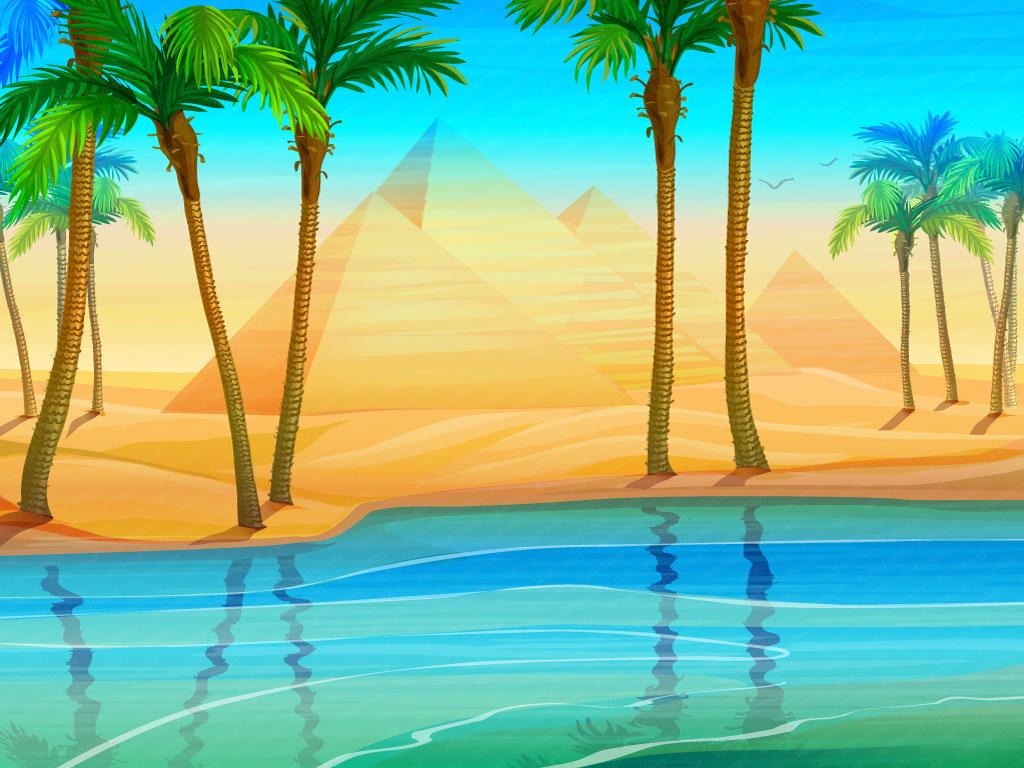 Here you can see a set of game symbols specially designed for this online slot machine. In this set there are symbols from different categories, including "low", "middle" and "high" categories. Low symbol category is represented in the form of letters. Middle symbol category is represented in the form of emblem of Ancient Egypt. High symbol category is represented in the form of sacraments of that time.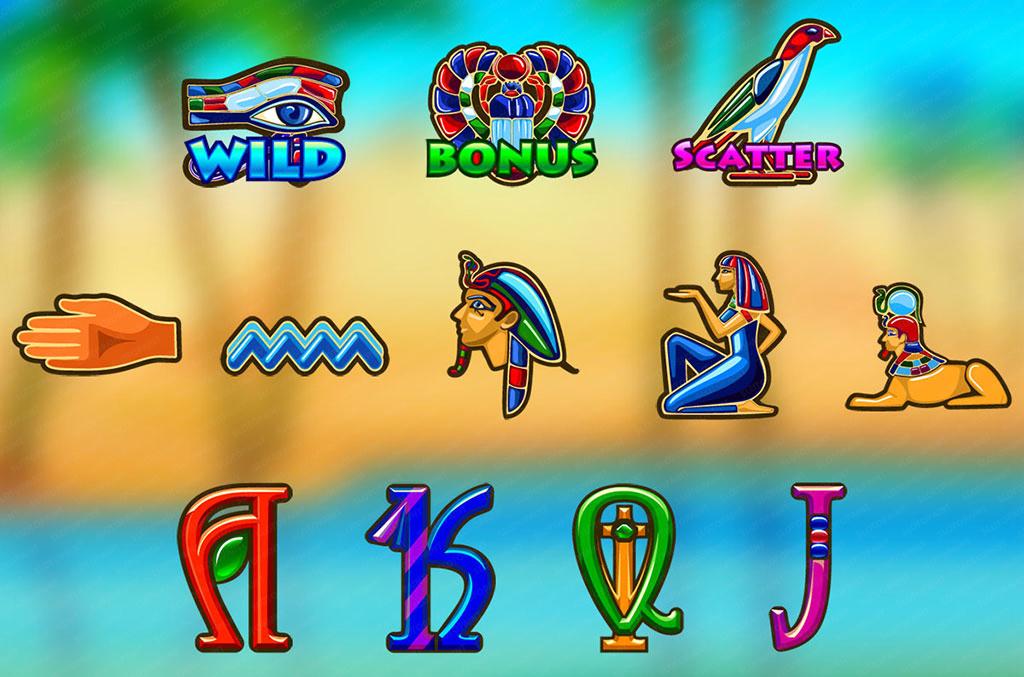 This screen shows the player the conditions of payouts and bonuses when the special symbols appear on the game reels: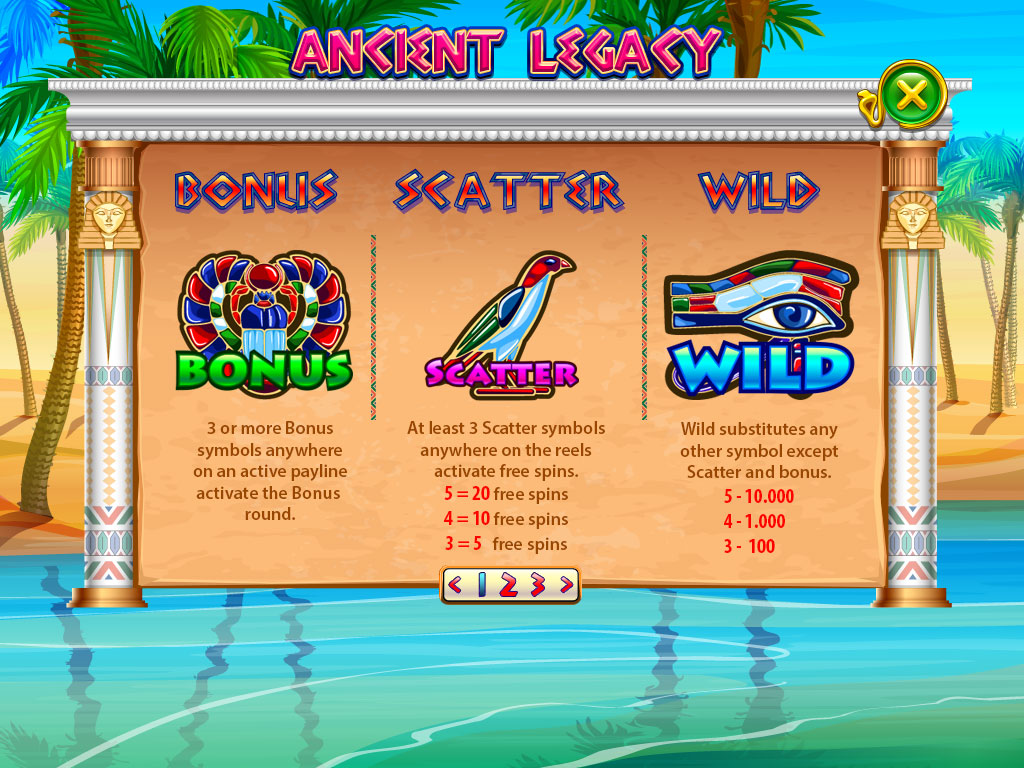 These screens are the auxiliary tables of rules and payments, where the player can get acquainted with all the numerical values that are awarded for simultaneous getting of certain symbols. The more symbols of a certain type you'll get simultaneously at the game reels, the more winning points you get. Slightly below there are the buttons, with the help of which you can scroll all the pages in any order, and also return to the main game screen.