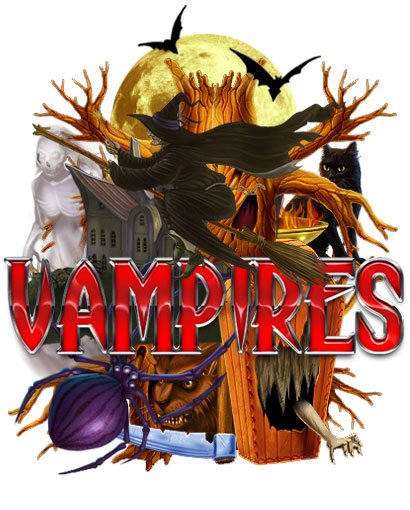 Vampire Themed online Slot Game
Vampire Theme in slot machines, despite the gloom, is in constant demand. Given this, our designers have created another, incredibly entertaining on this subject. Locations at this slot machine is a panorama of the castle sinking in the late twilight, over which the full eerie moon shines. On the Game Reels – dark plot pictures. The characters depicting the heroes of the slot occupy three cells. The developers have worked very carefully all the moments, impressively designed each option. You can buy this online slot game at our store – https://slotopaint.com/product/vampires/: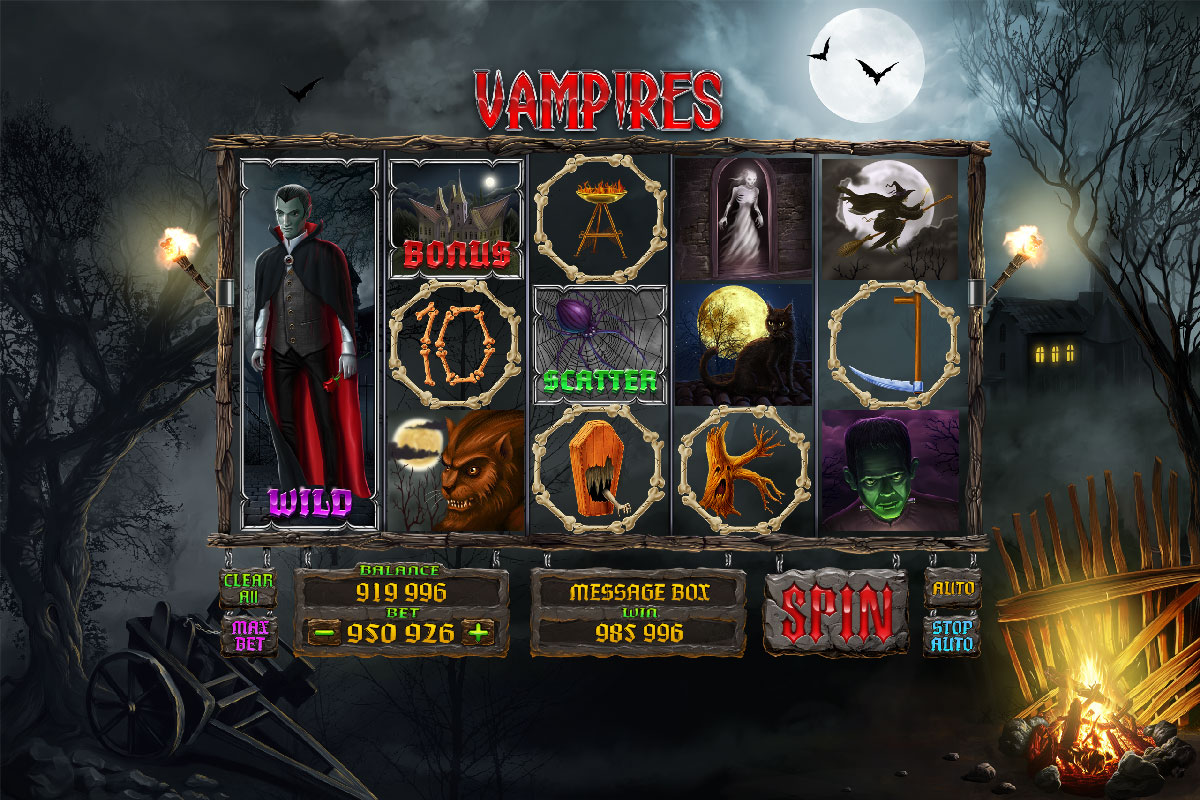 Slot machine Vampires strikes not only enchanting design, effectively revealing the storyline of the game, but also a lot of original and generous bonus options, a variety of free spins and a beautiful bonus game.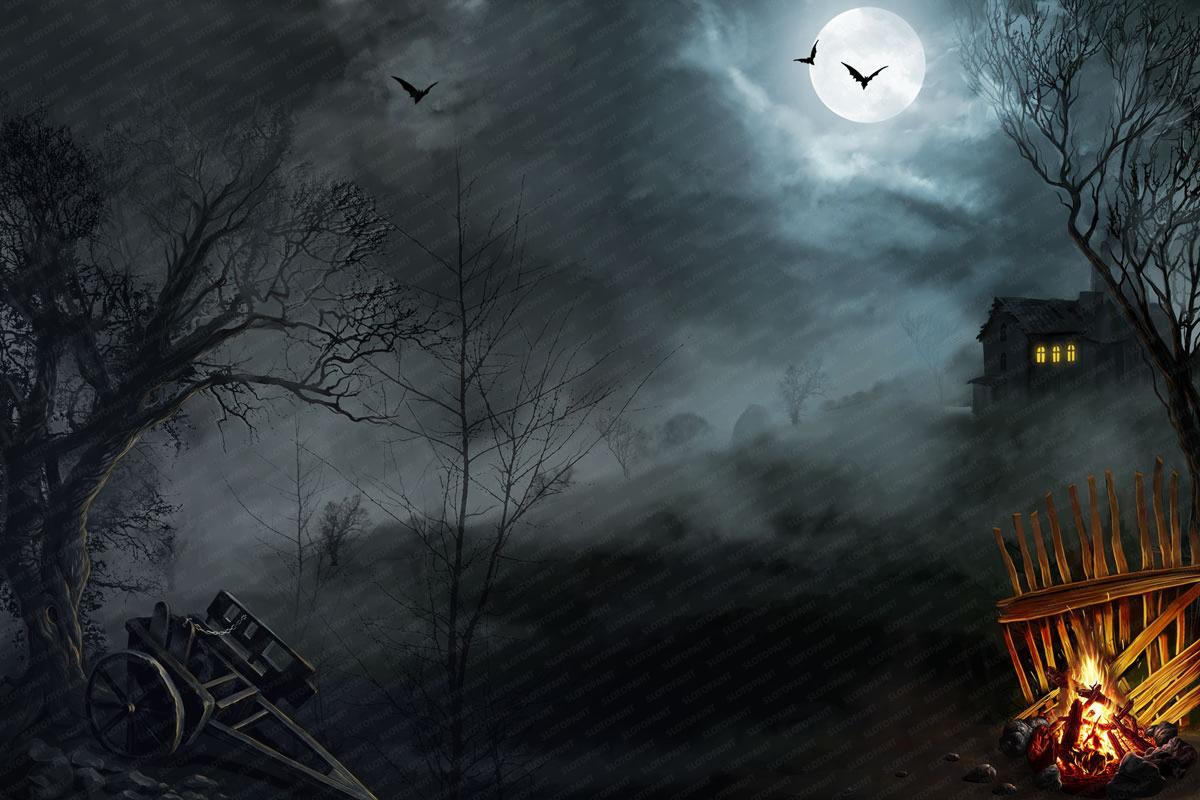 On the characters depicted gloomy beasts, such as a witch, ghost, werewolf, vampire, cat. Card symbols of a very original form – "10" are laid out in the shape of bones, "J' – in the shape of a scythe, "Q" – a hand sticking out of a coffin, "K"- a moaning tree, "A" – a torch:
On the screen below, you can see the auxiliary table of rules and here are brief classifications of game symbols from the category "High". For example, The symbol "Wild" (Vampire) replaces any symbol on the game reels, excepting the "Scatter"and "Bonus" symbol. The symbol "Bonus" (Castle) (in a case of appearing more than two) brings to the player Bonus Round. And the symbol "Scatter" (Spider) (in a case of appearing more than two) brings to the player activation Free Spins Round: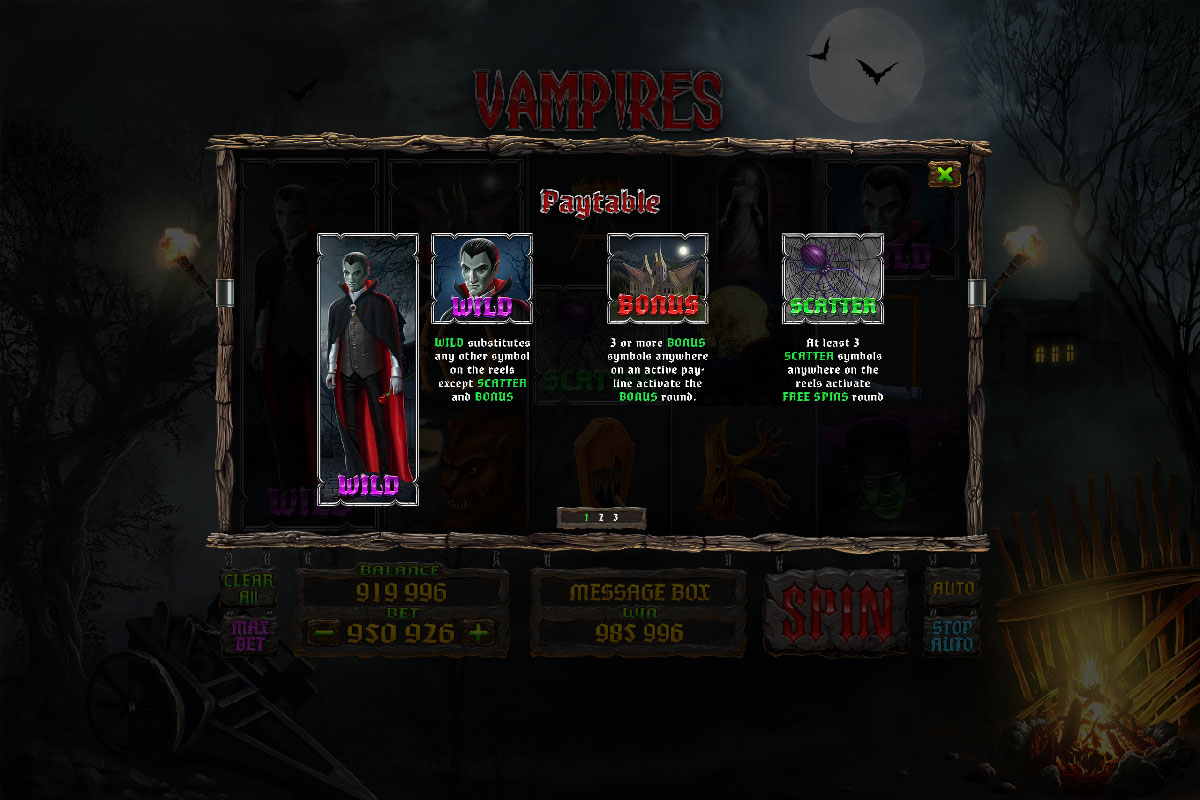 On the next screen you can see the payout table. Payouts are foreseen on condition that at least three identical symbols appear on the reels of the machine, the more symbols there are. the higher the payout: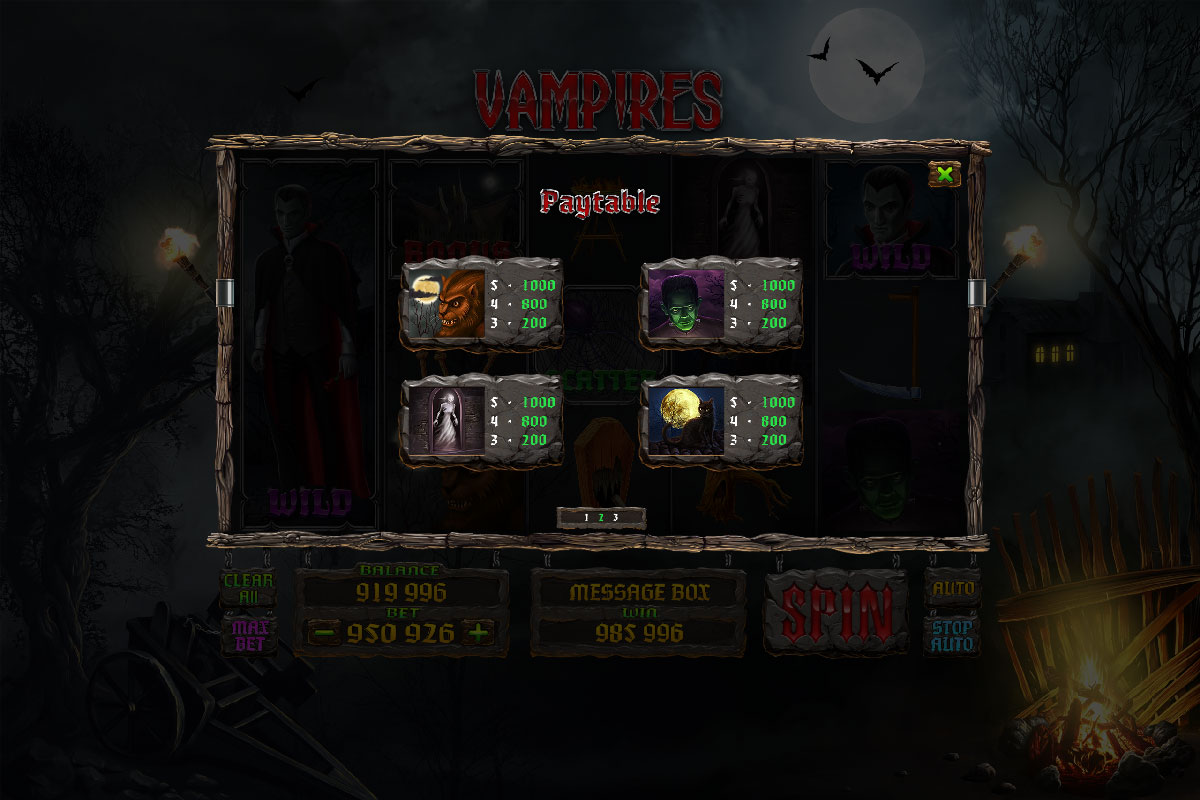 This screen also shows the payout table, only from another category, namely the category "Low":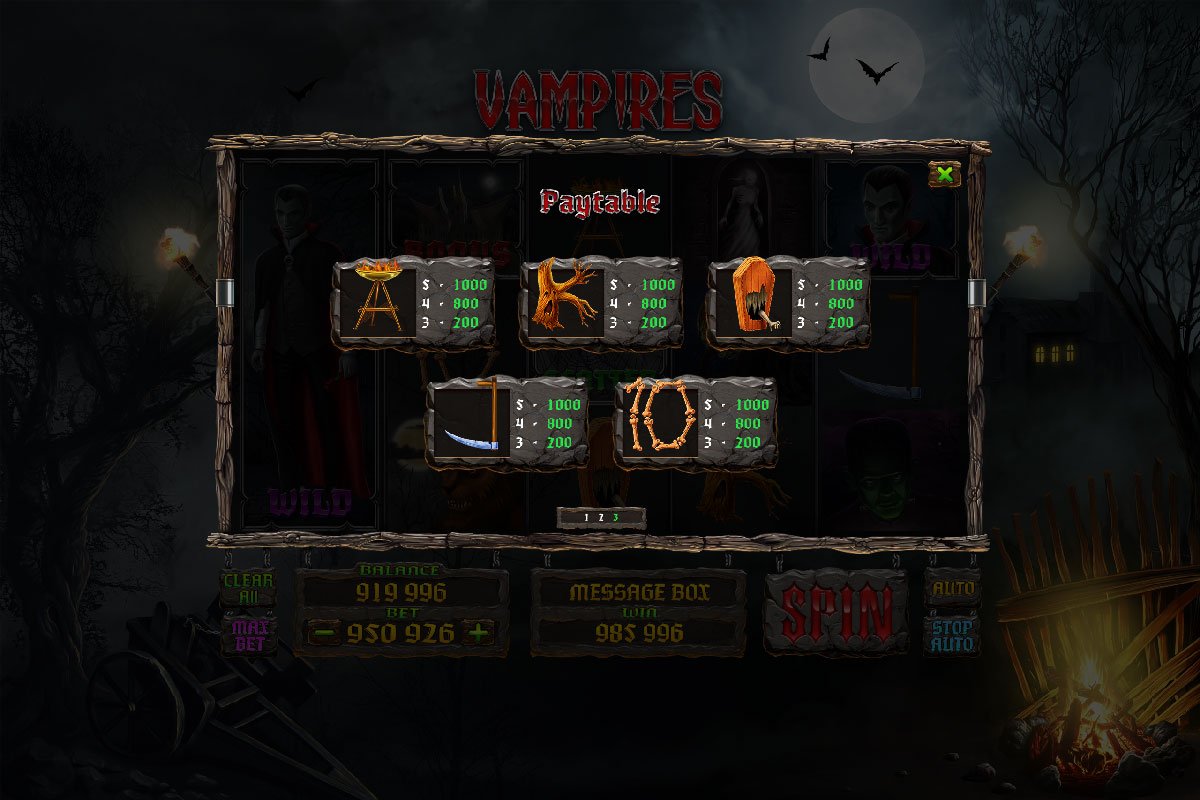 The next four screens are pop-up screens, giving information to the player of the following:
On the first – Congratulations with the Free Spins game;
On the second – Winnings from Free Spins game;
On the third – Congratulations with the Bonus game;
On the fourth – Winnings from Bonus game.