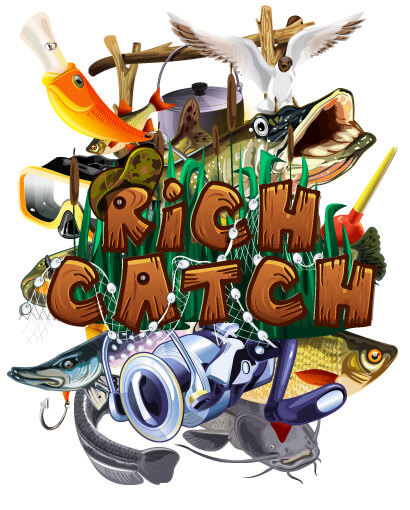 We prepared for you a new adventure slot machine "Rich Catch". This slot machine is made in vector style and is designed not only for fans of gambling entertainment, but also for lovers of fishing. The game reels is a field of 5×3 cells, where all the game symbols involved in the game are conveniently located. On the sides of the interface there are indicators of winning lines, made in the form of bubbles. To control the slot machine, you can use any individual panel, which is universal.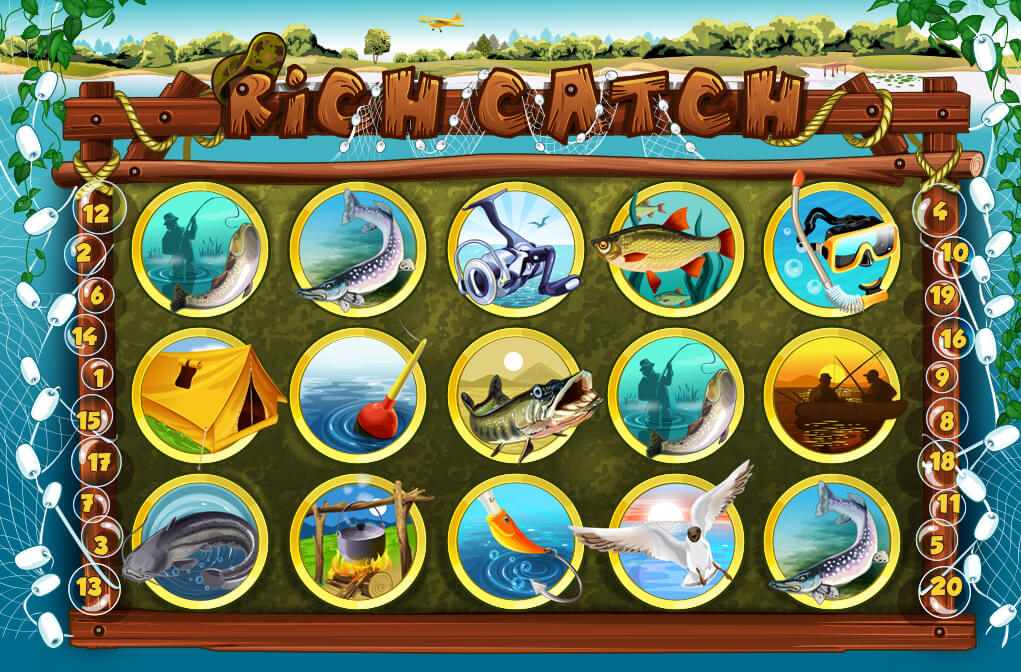 Here you can see a set of game symbols specially designed for the slot machine "Rich Catch". In this set there are symbols from different categories, including "low", "middle" and "high" categories. Thus, the number of winning points may differ, as a result of simultaneously getting the symbols of one or another category.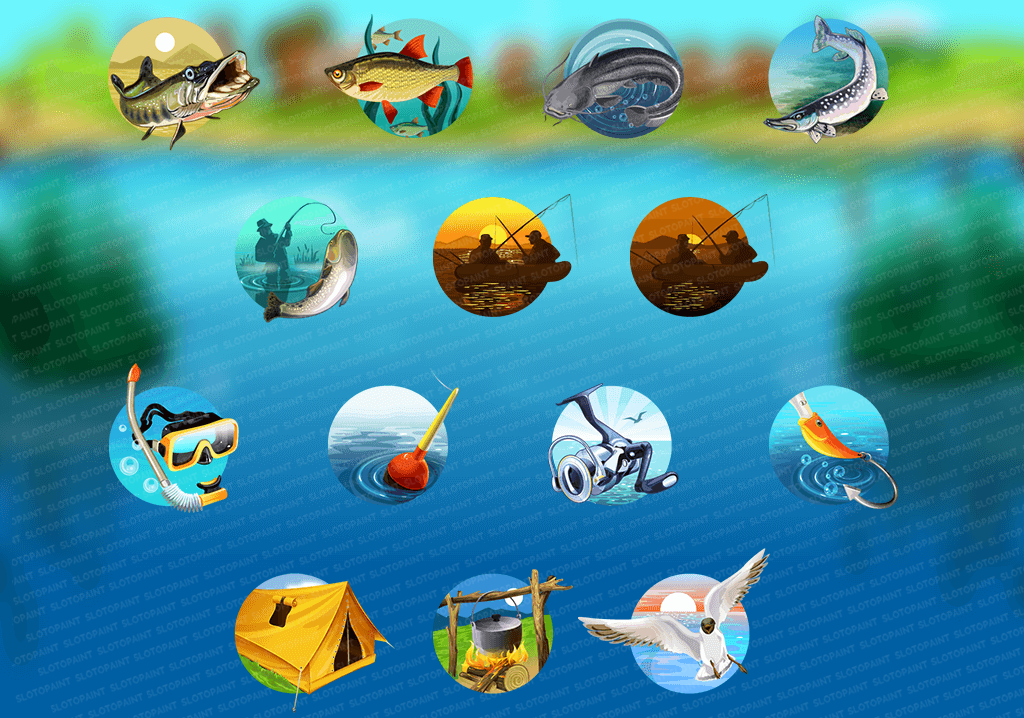 This screen is a bonus game, in which you have to turn the leaves of the water lily to find playing cards behind them. You have several attempts to collect the maximum number of points collected from the cards being opened.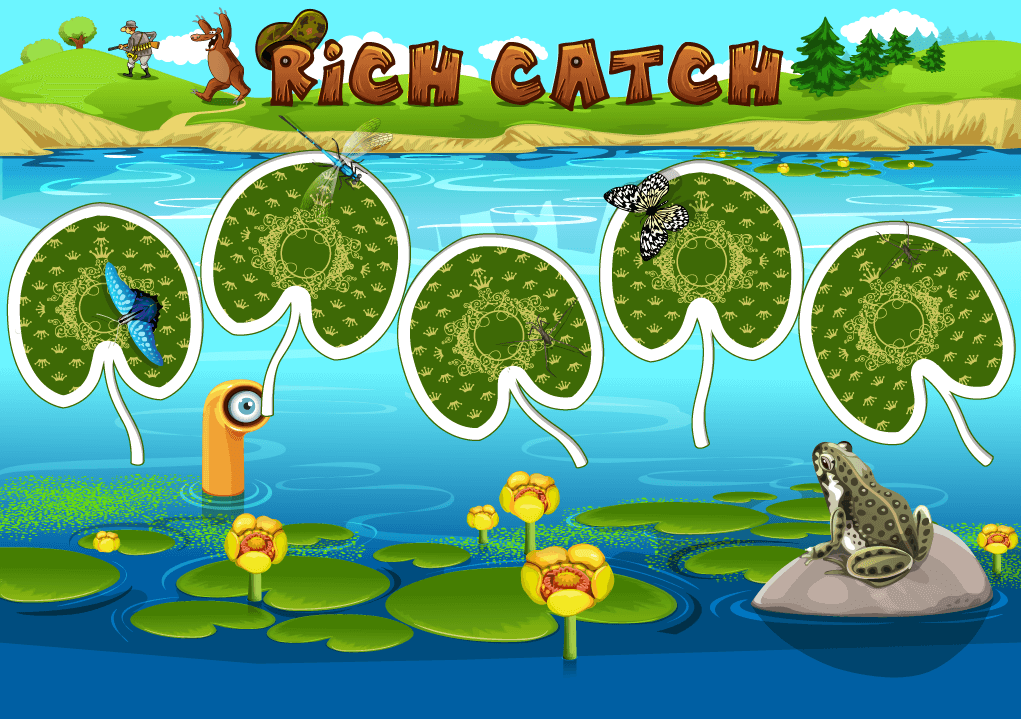 Here we decided to show you a part of the set of game cards that a player can see in a bonus game, by turning the leaves of the water lily. Each card has its own image, made in a caricature, cartoonish style.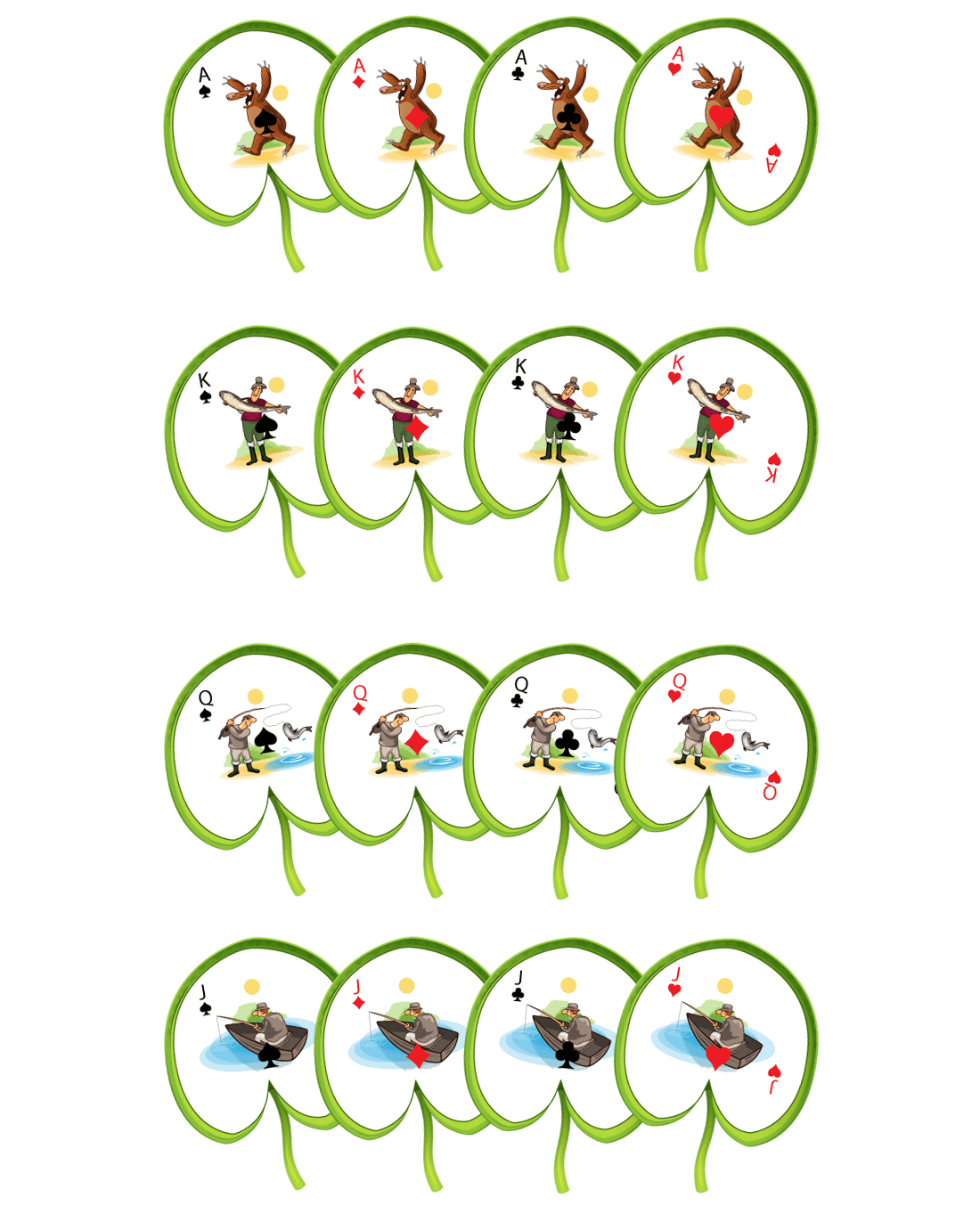 This screen is an additional bonus game in which you have to fish. Pull the fishing rod at the right time and pull out your rich catch, but the luck will not be on your side every time, and maybe you'll catch some trash that doesn't bring in winning points.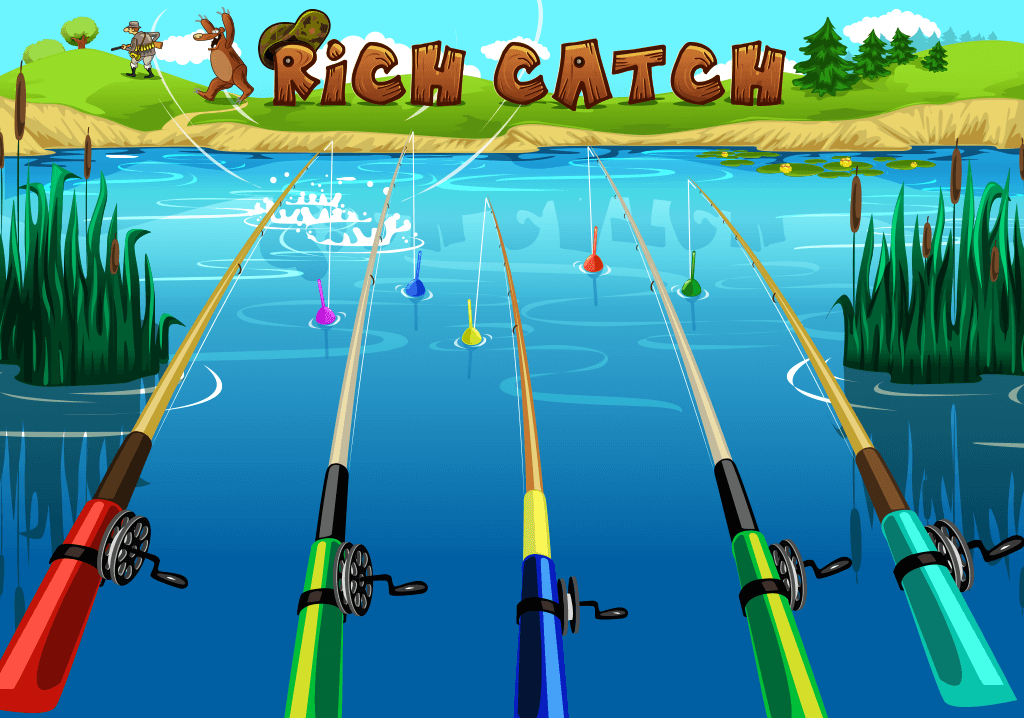 And here you can see another additional modification of the bonus game, where you will choose the fisherman you need. Clicking on one of them, you can see the animation, during which the fisherman will throw a fishing rod and catch something. If you'll catch a fish – you'll get extra points, in another case – won't get anything.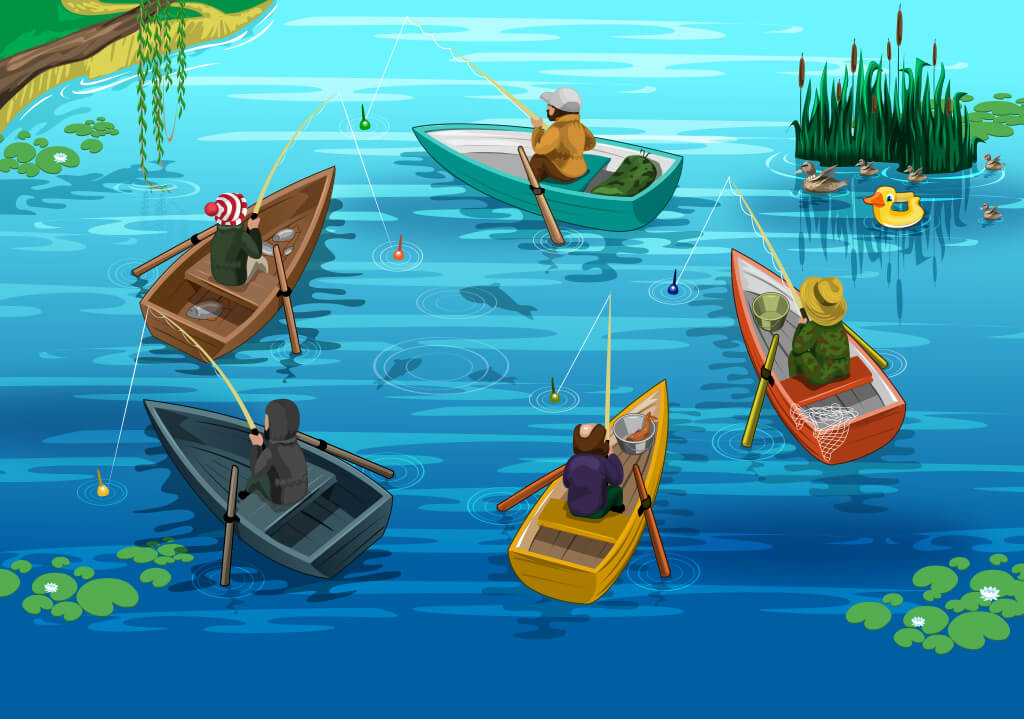 This screen is an auxiliary table of rules and payments, where the player can get acquainted with all the numerical values that are awarded for the simultaneous getting of game symbols from all categories. The more symbols of a certain type appear simultaneously on the game reels, the more winning points you get. Special symbols bring special bonuses.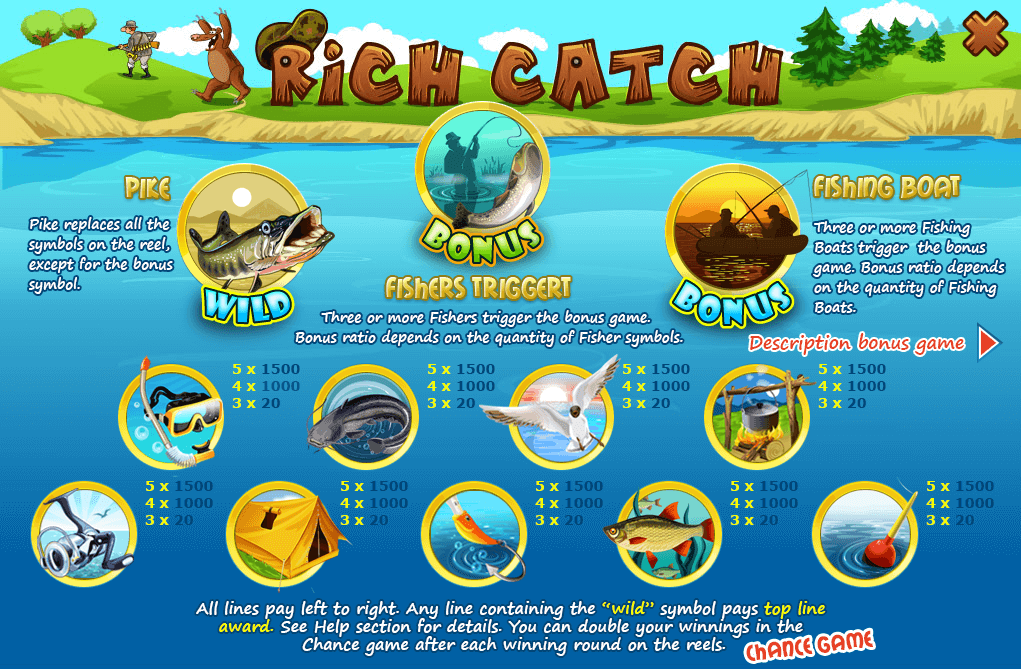 At this auxiliary screen you can see the brief rules of the bonus games. "Chance-game" will offer you to find cards that can beat the dealer's card, "Fisherman" will offer to choose fishing rods that can catch fish, and "Fishing boats" offer to choose fishermen and watch their catch.