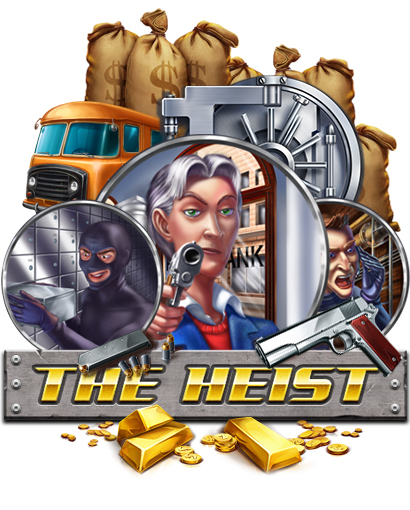 Heist Themed online slot game
How to get rich quick? There is a proven way of generations – robbery. To rob a bank is not so easy, but you have to do it. The strongest safes won't be able to keep you. Forward, to the point … To purchase this slot, you need to go to our store – https://slotopaint.com/product/the-heist/
Each detail of the slot "The Heist" emphasizes the chosen thematic direction, so you can see symbols on the reels in the form of a robber, a safe, and letters in the form of bills. The slot machine consists of five rotating reels and three rows. The control takes place using the buttons located below Game reels. In the center there is a Spin button. Also, you can choose a number of bet lines, make the highest bet and use other controls to play the game.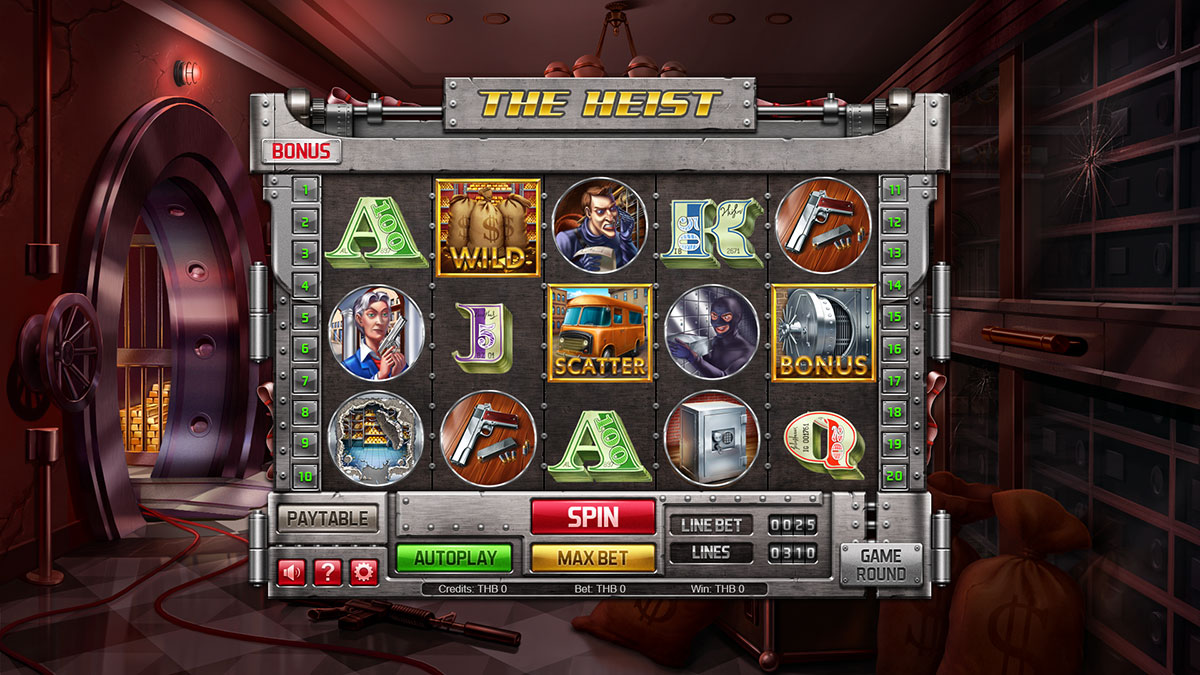 The main background completely conveys the atmosphere of the game: an open entrance to the bank's vault, filled with bags of money, everything is ready for an intriguing mission. The presented two backgrounds are intended for different game modes: main or free spins.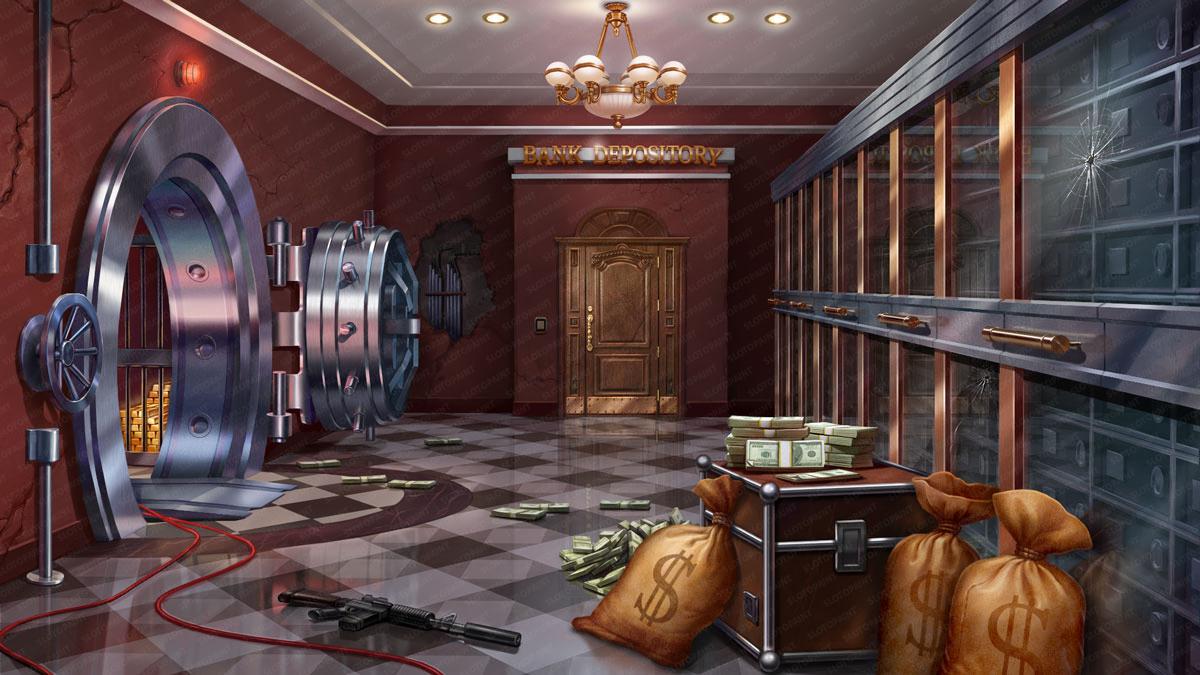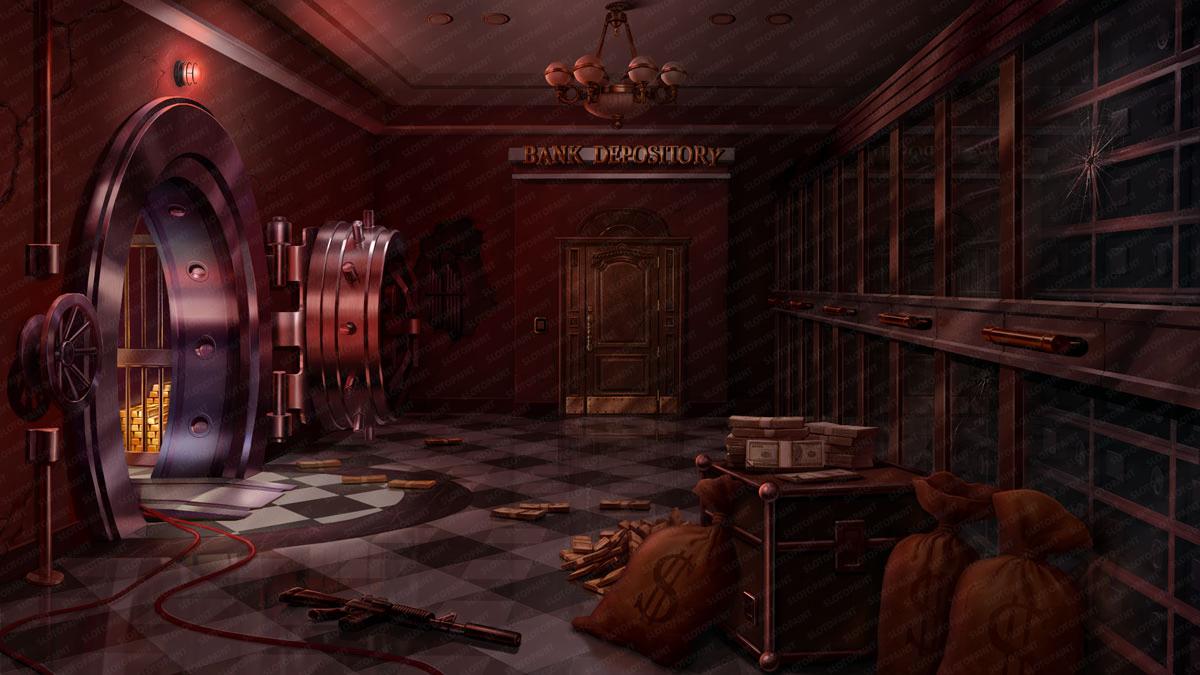 This slot game has simple symbols in the form of monetary values, as well as thematic elements. Original and exciting animation will allow you to fully immerse yourself into the exciting world of suspense.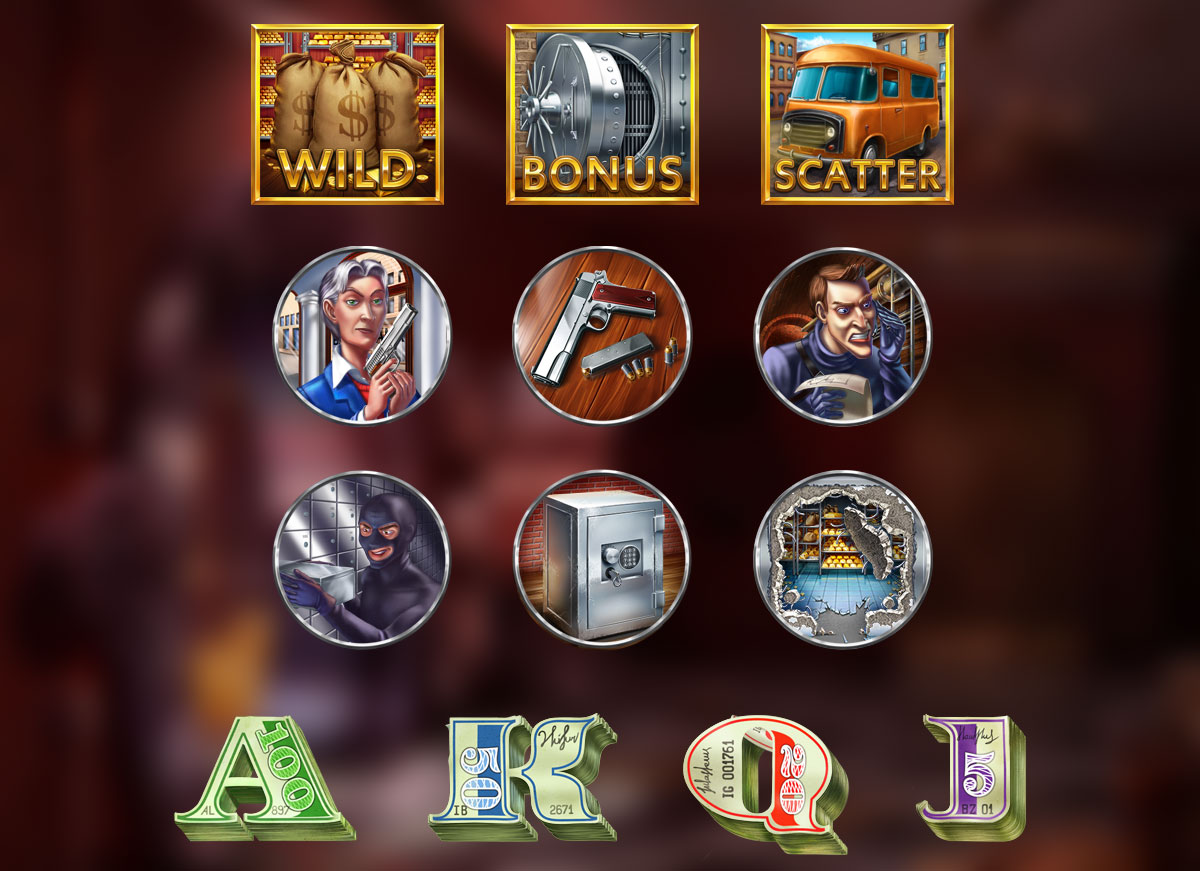 The slot provides with a bonus game, which is triggered when the Bonus symbol appears on the reels 1,3,5. It is necessary to open 3 safes, inside which the reward is hidden: free spins, a multiplier or a cash prize.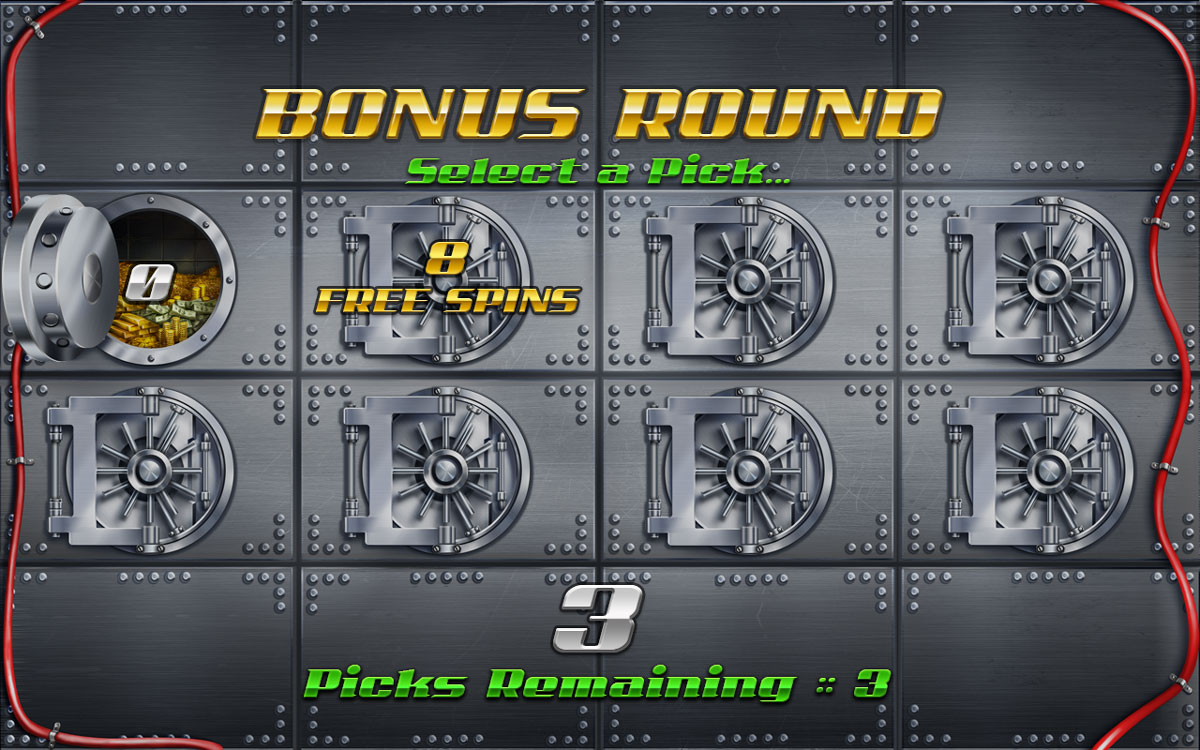 The main boot screen will delight you with its graphics, as well as tell about the advantages available in the selected slot, such as: free spins, multiplier, bonus game, wild symbol.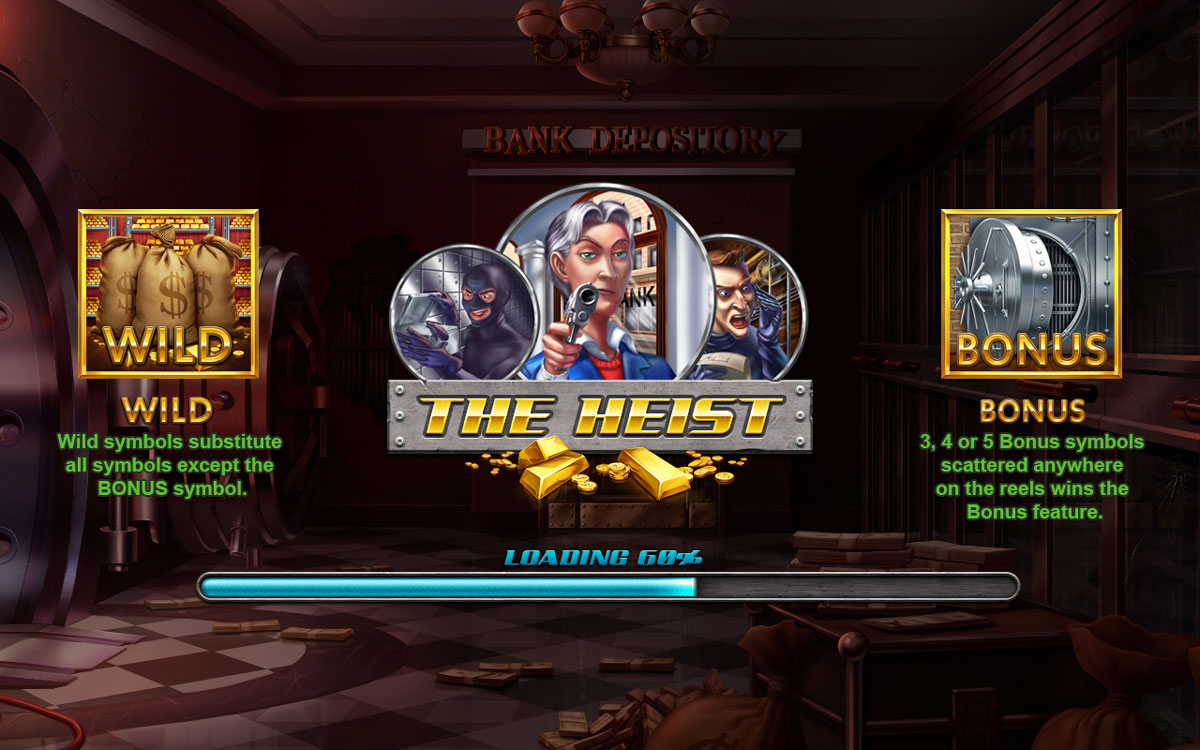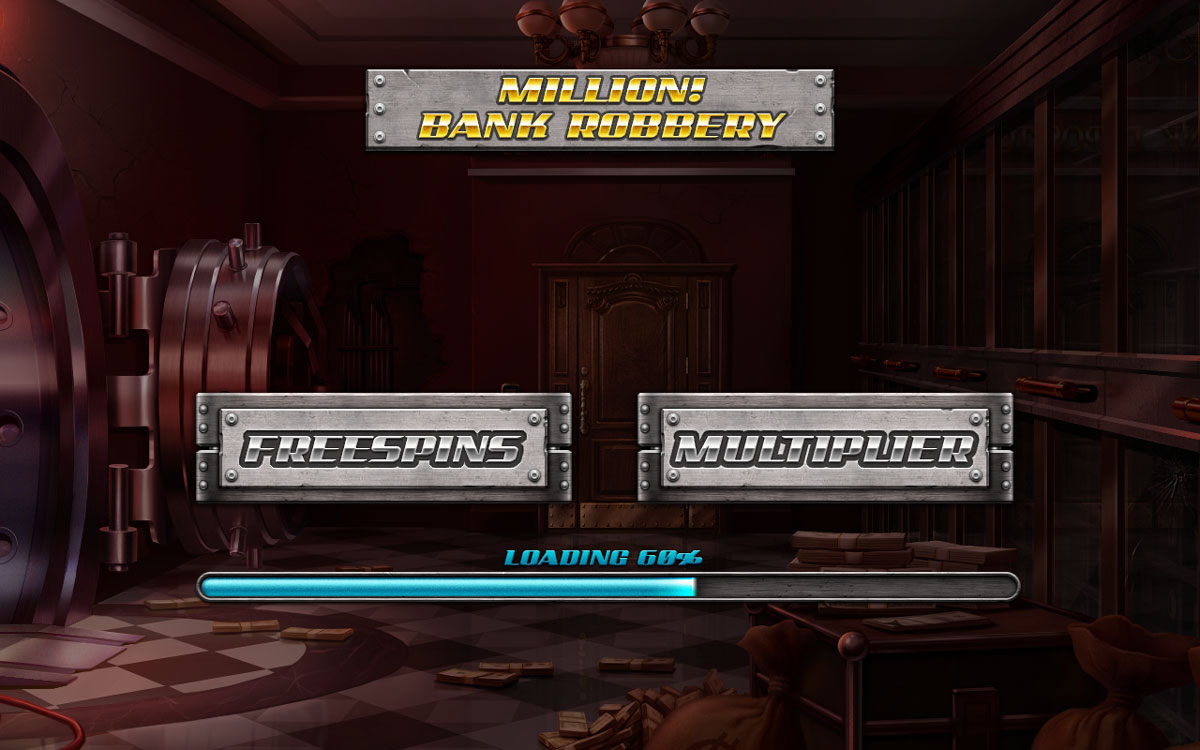 Paytable button, that is located on the ribbon, opens a window with the rules of the game. The first window shows the cost of each symbol, depending on their number. The second window describes the rules, and the third shows all the winning lines, thanks to which the player can hit his jackpot.