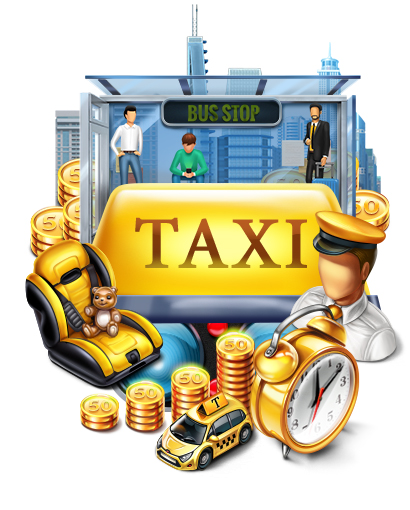 Taxi Themed slot game
Taxi driving is a major profession that attracts many people. It should be noted that the slot machines on this subject is not so much, so our designers have developed their own version of such slot game. By launching this game, you are immediately taken to the noisy city streets, to the streams of cars, and … directly a taxi). Also, you have an opportunity for purchase this slot game at our store – https://slotopaint.com/product/taxi/: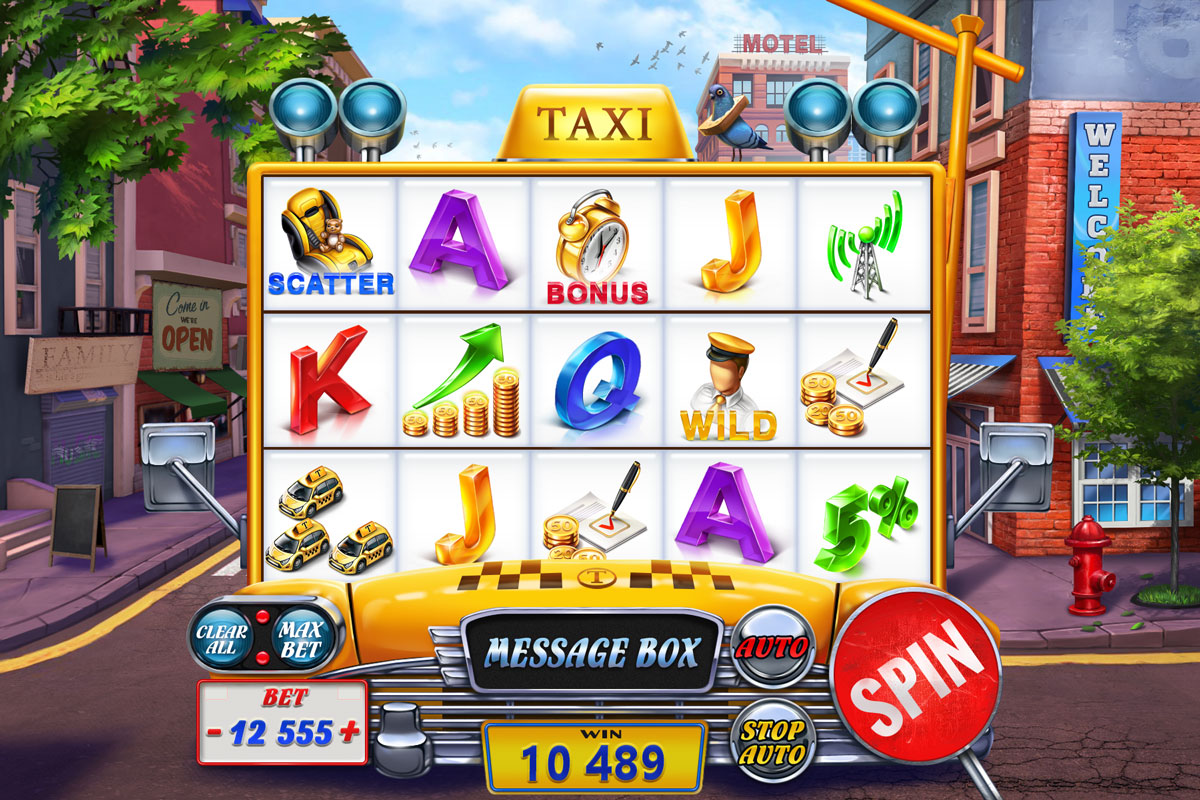 Below, on the main background of the slot machine, you have a view of the city street, on the sides of which cozy cafes and shops are located: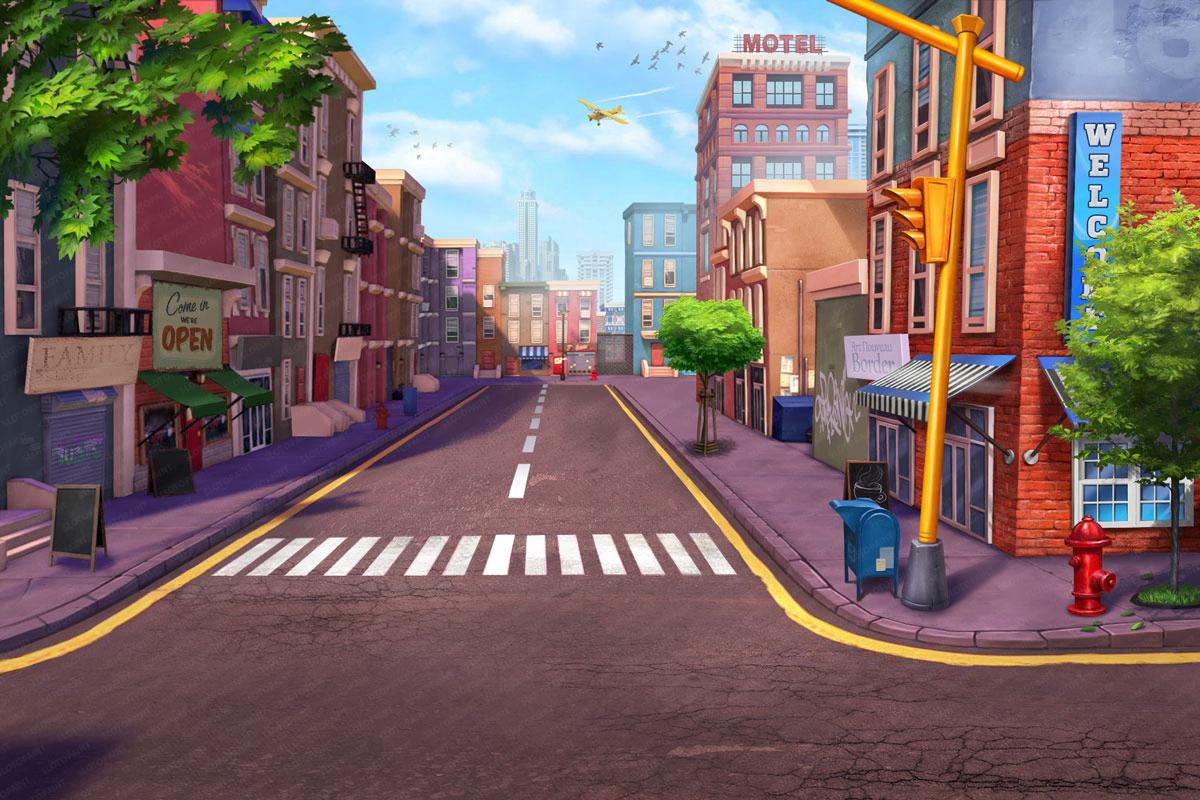 Below, We presented a set of game symbols specially designed for this slot game. Slot symbols is directly dedicated to Taxi Service. In this set there are symbols from different categories, including "low", "middle" and "high" categories.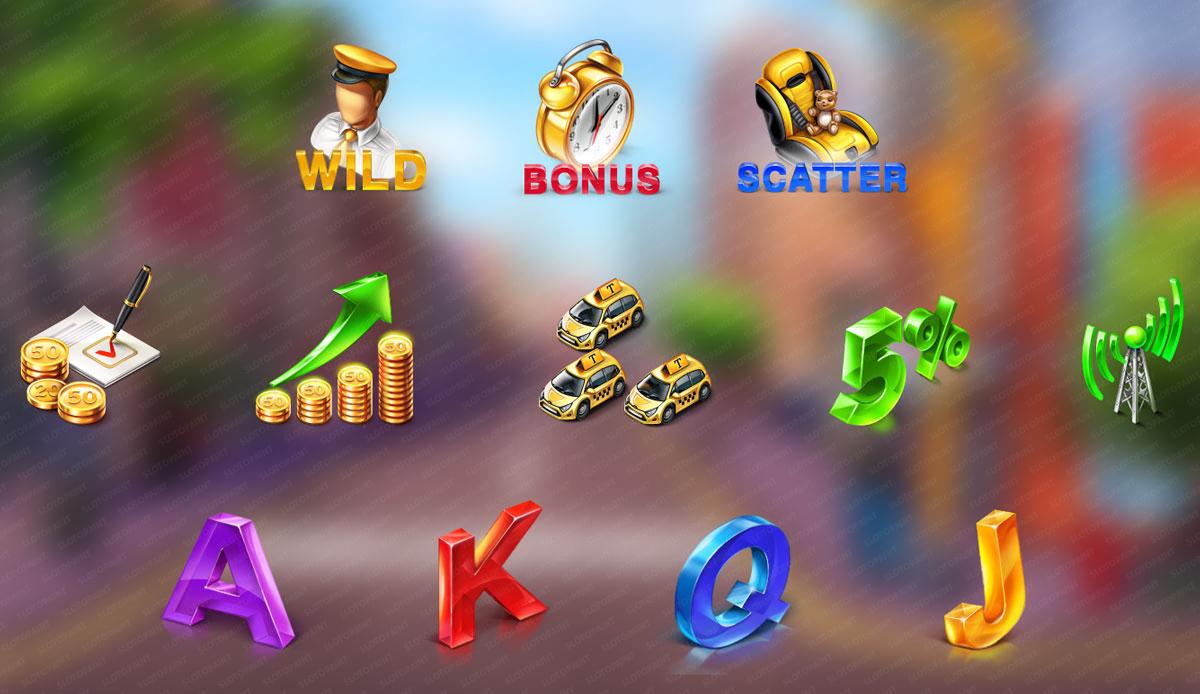 On this screen you can a Bonus Game of this slot. The essence of the bonus game will be as follows: The player must select one of the four different-colored cars, and press the "Start" button. If the car you chose is the first to arrive at the Aeroport, you get the winnings with the highest multiplier, if the second, third and fourth, then the multiplier level is several times less: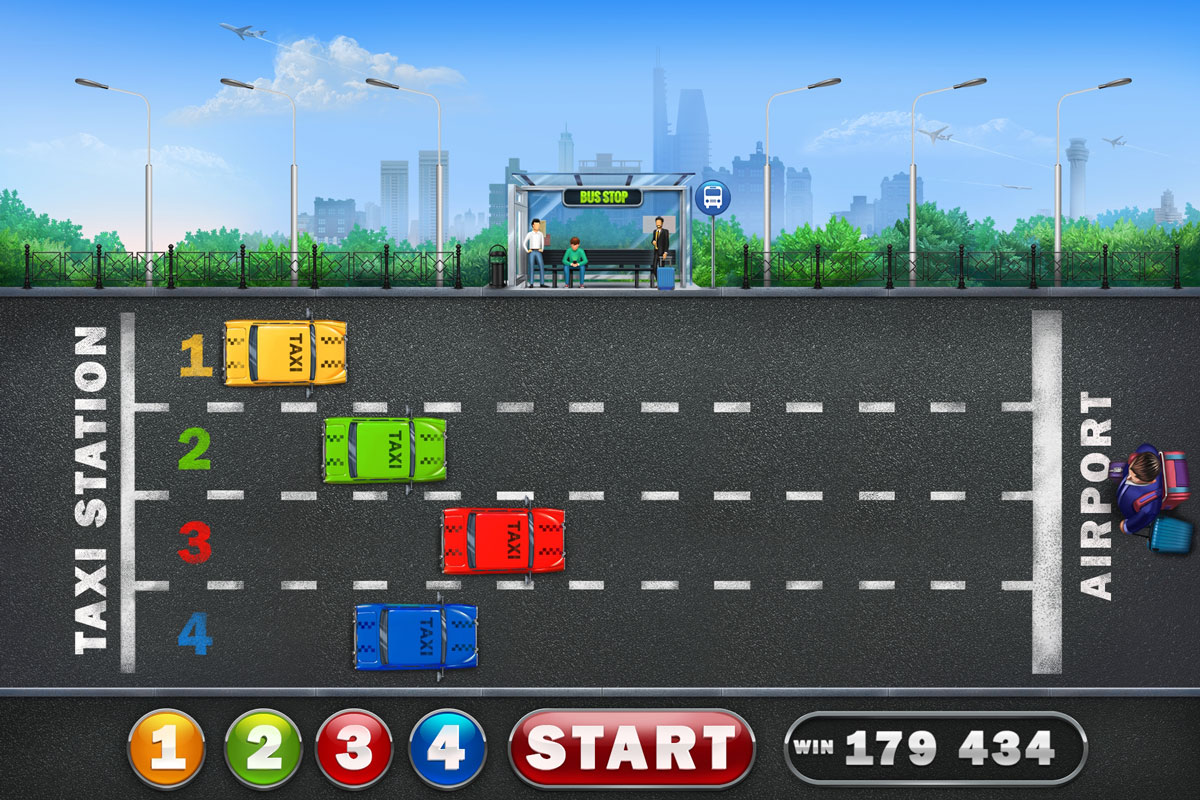 This screen is an auxiliary table of rules and here are brief classifications of game symbols from the category "High". The symbol "Wild" replaces any symbol on the game reels, excepting the "scatter" and "bonus" symbols. The symbol "Bonus" (in a case of appearing more than two) brings to the player activation Bonus Round. And the symbol "Scatter" (in a case of appearing more than two) brings to the player activation Free Spins Round: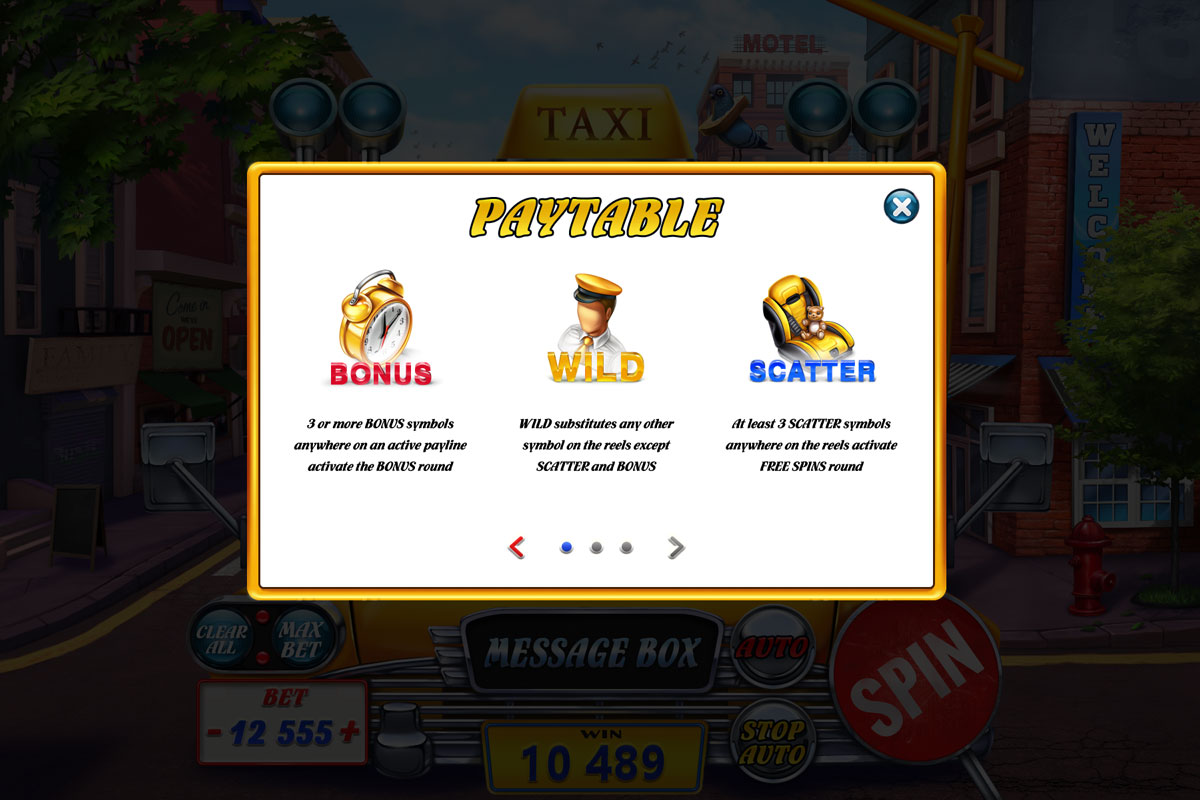 The next two screens are the auxiliary tables of rules and payments, where the player can get acquainted with all the numerical values that are awarded for the simultaneous getting of game symbols from the "low" and "medium" categories. The more symbols of a certain type occur simultaneously on the game reels, the more winning points you get: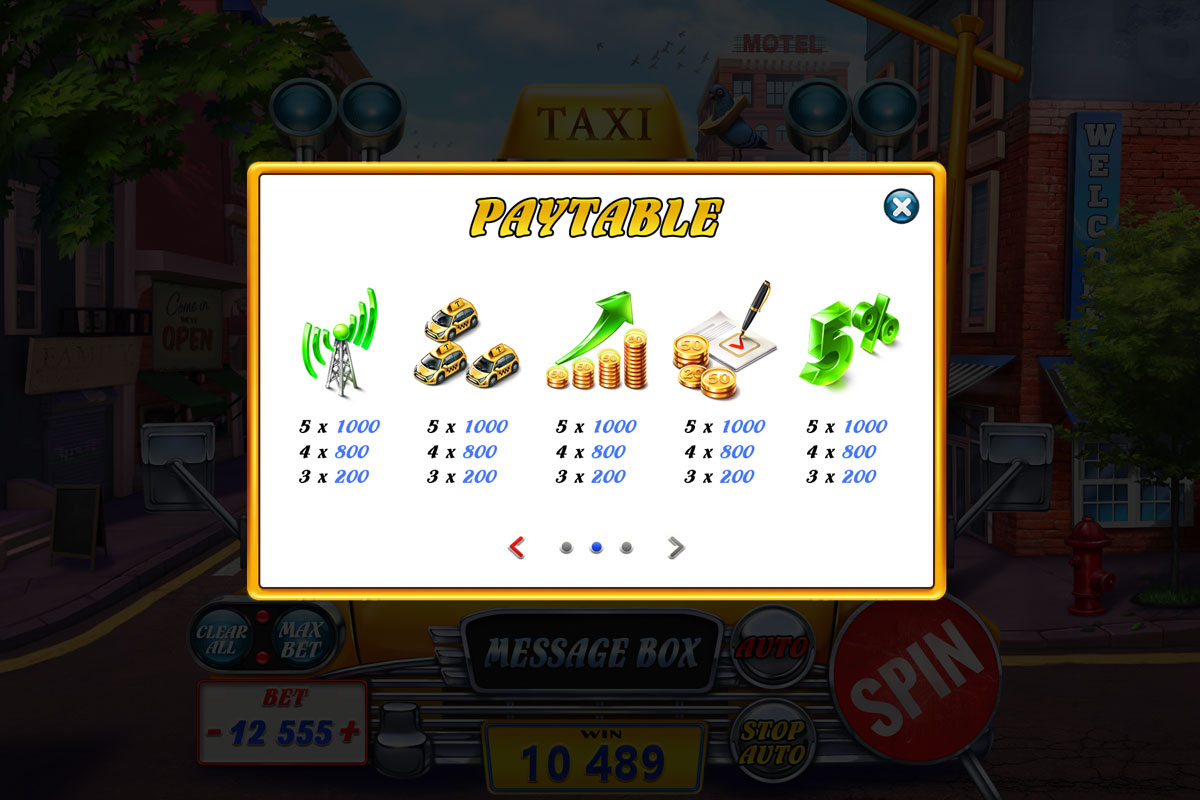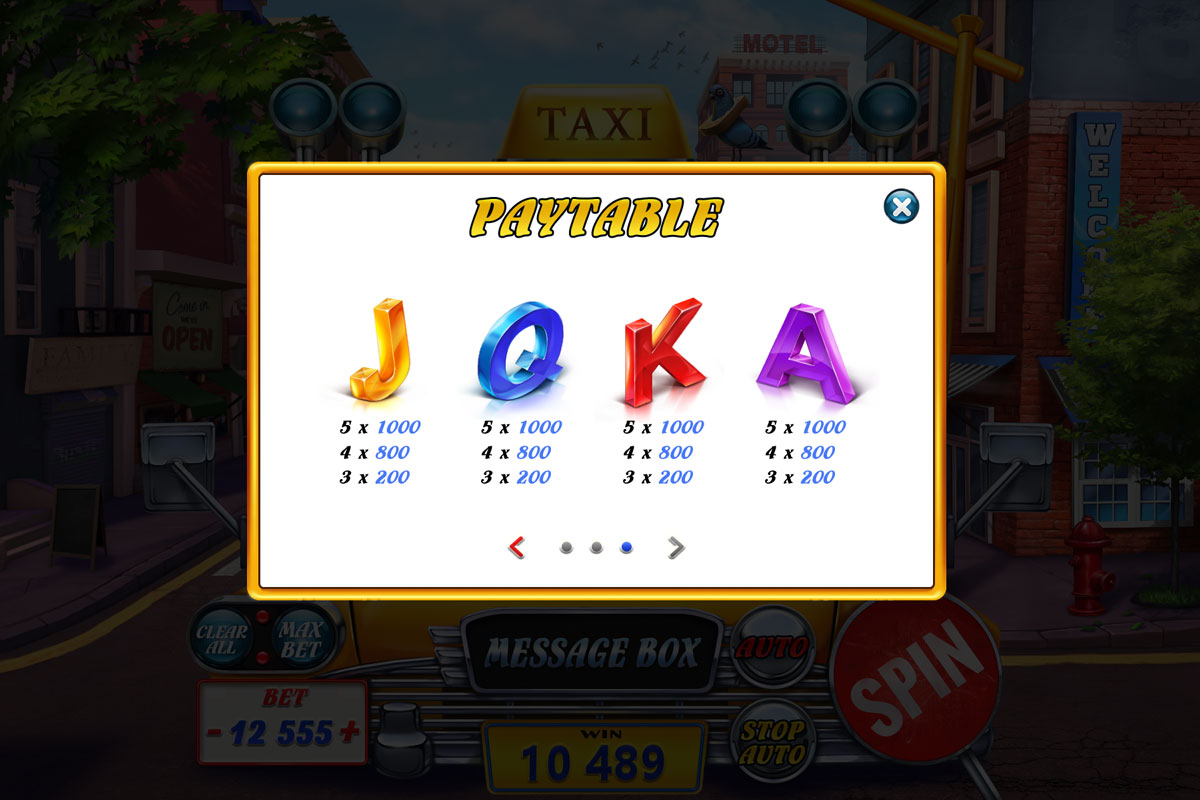 The rest splash screens are pop-up screens, giving information to the player of the following:
On the first – Congratulations with the Free Spins game;
On the second – Winnings from Free Spins game;
On the third – Congratulations with the Bonus game;
On the fourth – Winnings from Bonus game.