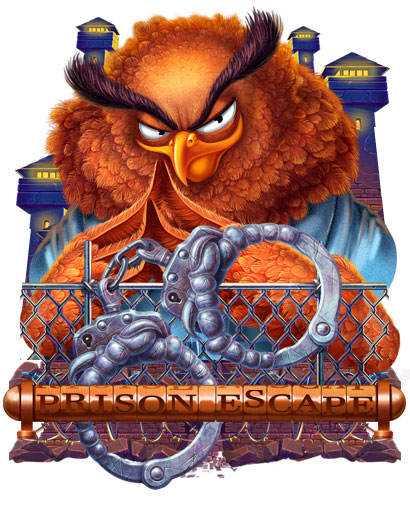 Prison Themed Online slot game
We are pleased to introduce our new slot machine, made in cartoon style – "Prison Escape". Judging by the name, it is not difficult to guess that the subject of this slot was chosen prison, namely, the escape from it. This online slot machine is presented in our Shop. You can buy this online slot game here.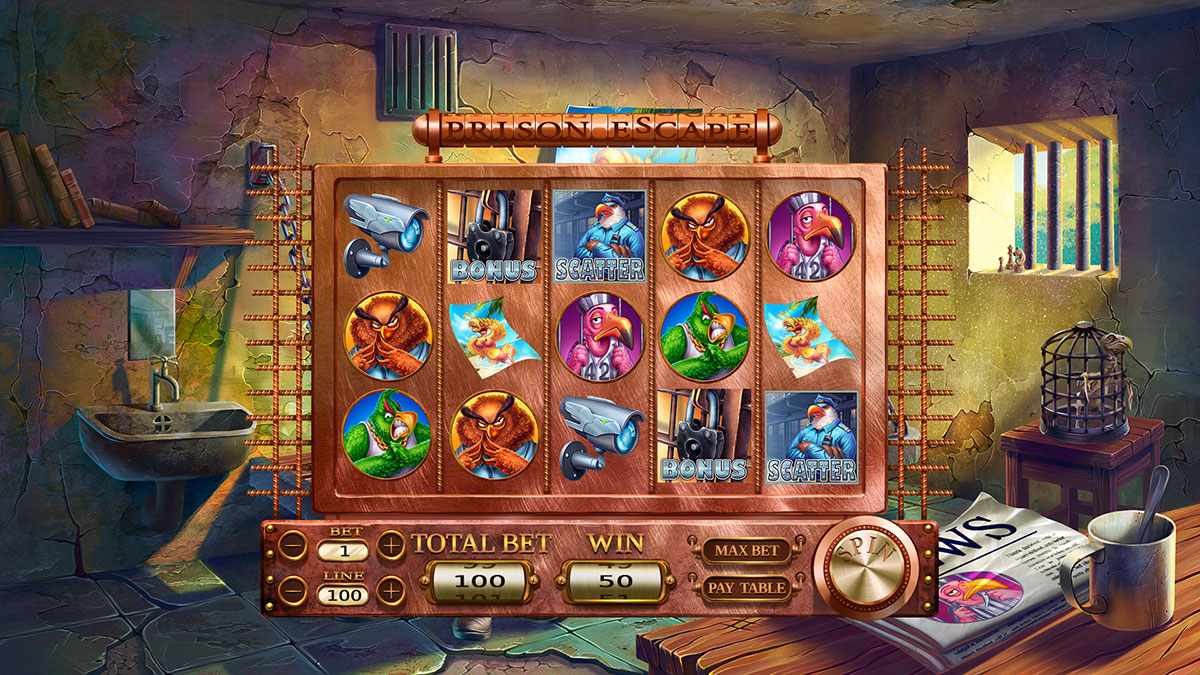 This is the final version of the thematic background image for the main game mode of the slot machine "Prison Escape". On the image, you can see a gloomy prison cell. Here, in the cracked walls and wooden beds, prisoners are imprisoned, possessed by the idea of an escape.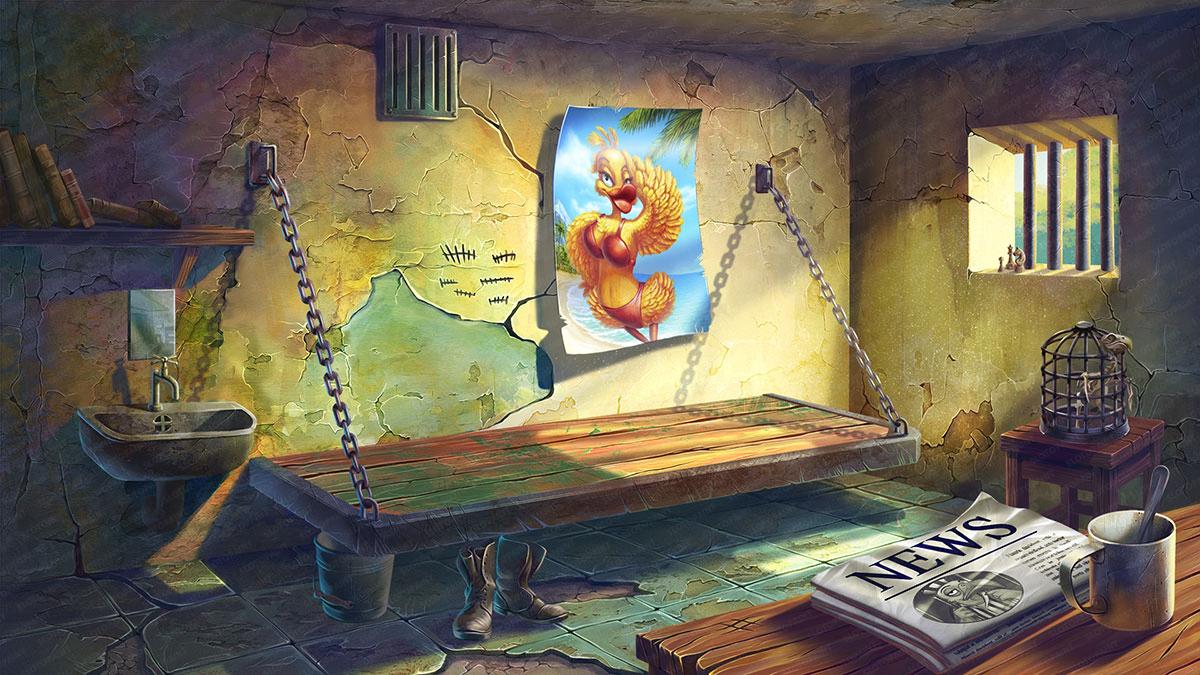 These are the final versions of the thematic game symbols from the all categories of this slot game. Among the symbols you can see the prison itself, prisoners, their warders, security cameras and security room, as well as locks and handcuffs. Getting of these symbols at the game drum brings the usual number of points to the player, and obtaining of several symbols will multiply the number of winning points.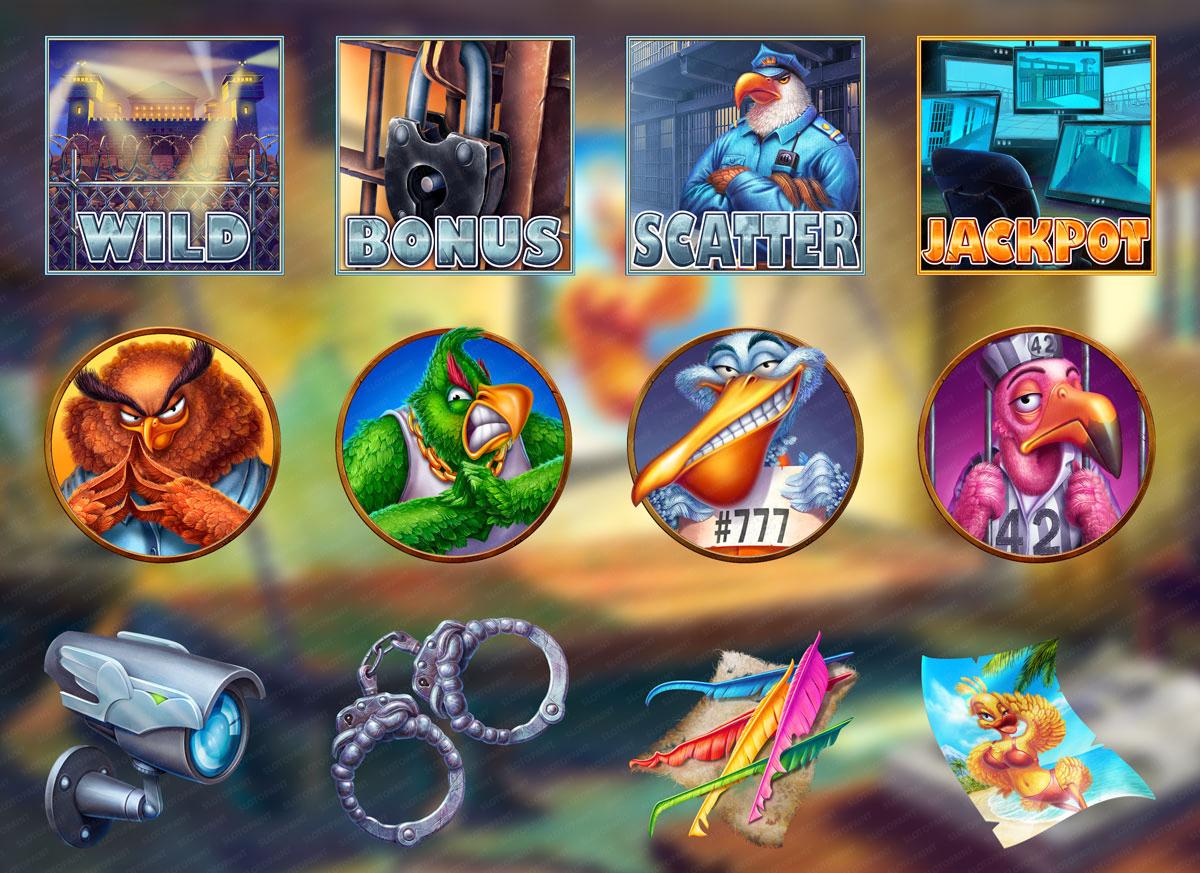 The demonstration of the animation process of thematic game symbols is also available.
Here you can see an auxiliary table of rules and payments for categories of game symbols, such as: Low and Regular. Here you can find the winning values for these symbols, as well as find the number of points received for repeatedly getting a symbol of the same kind.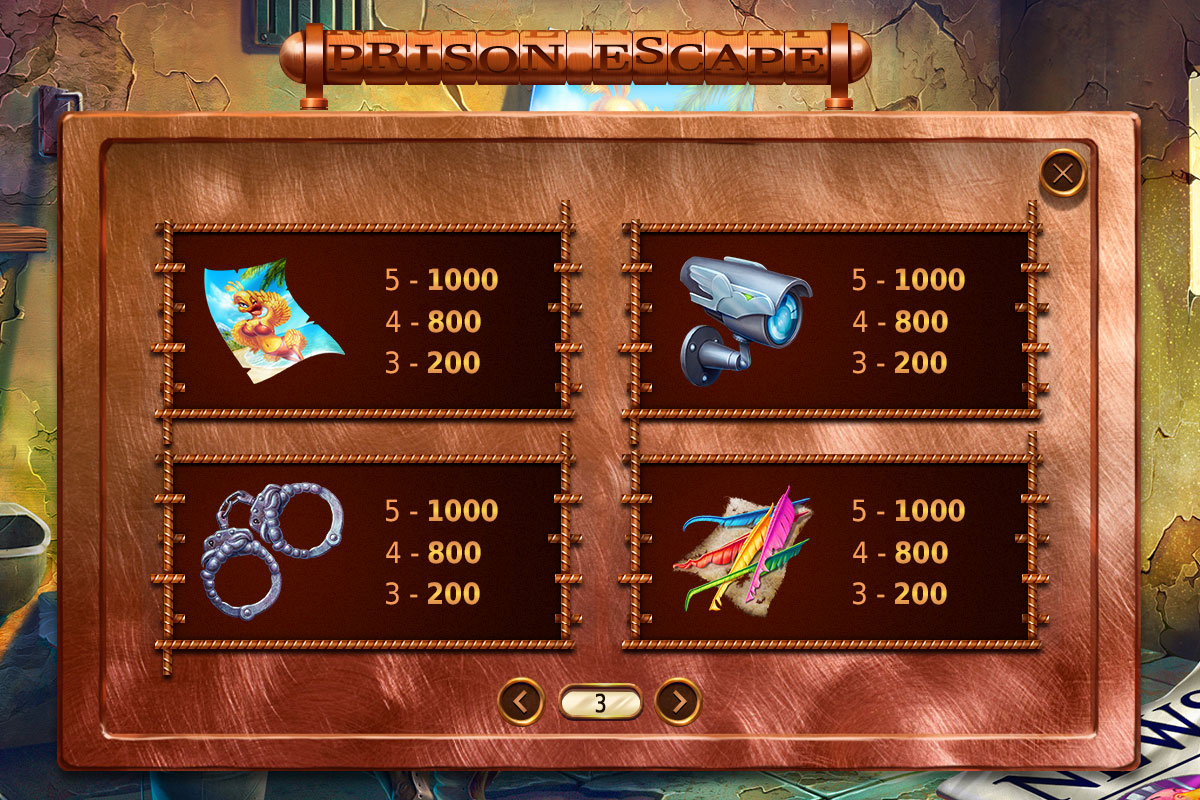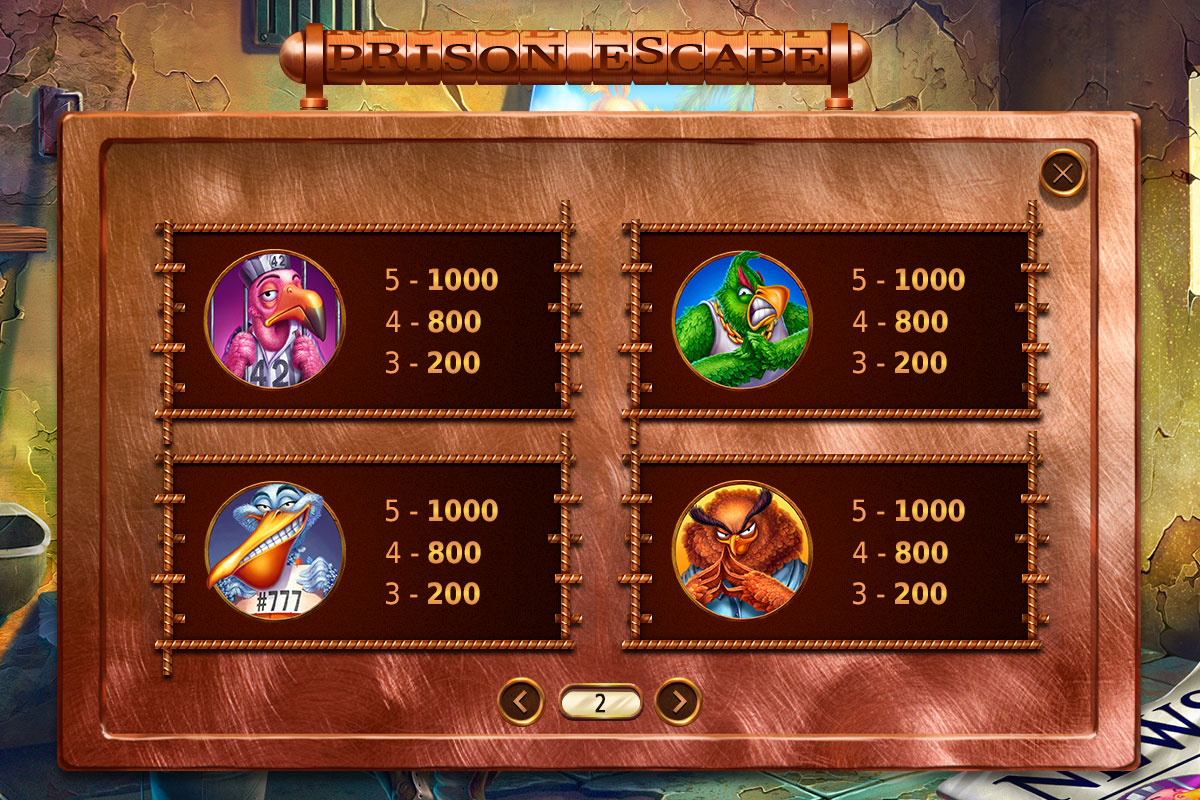 This screen is an auxiliary table of rules and here are brief classifications of game symbols from the category "high". For example, the symbol "scatter" (in a case of appearing more than two) brings to the player Free Spins round. The symbol "bonus" (in a case of appearing more than two) offers the opportunity to participate in the Bonus game, the symbol "wild" replaces any symbol on the game reels, excepting the "scatter" and "bonus" symbols. "Jackpot" symbol (in a case of appearing more than two) grats to the player a Huge Win.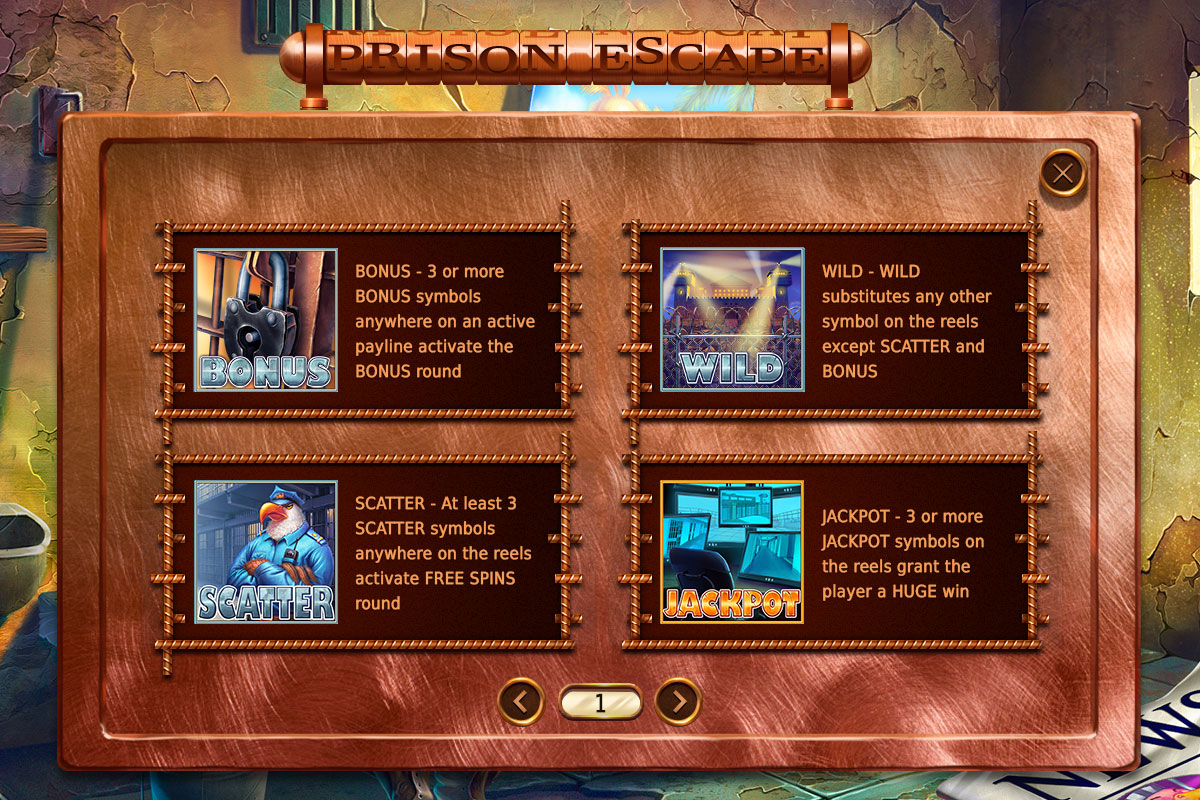 At this screen you can see the bonus game, where You need to select a pen to open the lock of the prison cell: