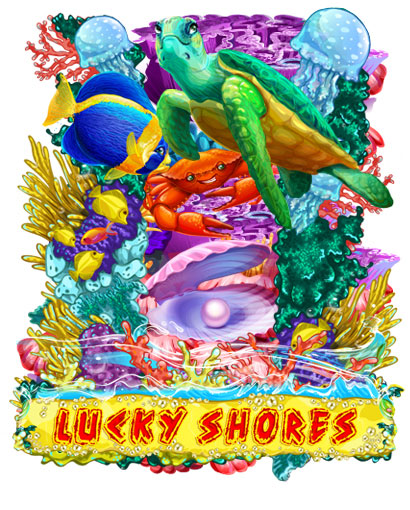 Oceans Themed online slot game
The thirst for Sea adventure is inherent not only to desperate extremals, but also to ordinary people. Not in vain, we try to go to the sea at least once a year. Although not everyone is ready to rush into the pursuit of treasure or to search for unexplored land, but everyone is happy with the idea of hot sunshine, soft sand and the noise of gentle waves. The theme of sea adventures and to gambling establishments. Meet our new online slot, which you can buy just now at our store – https://slotopaint.com/product/lucky-shores/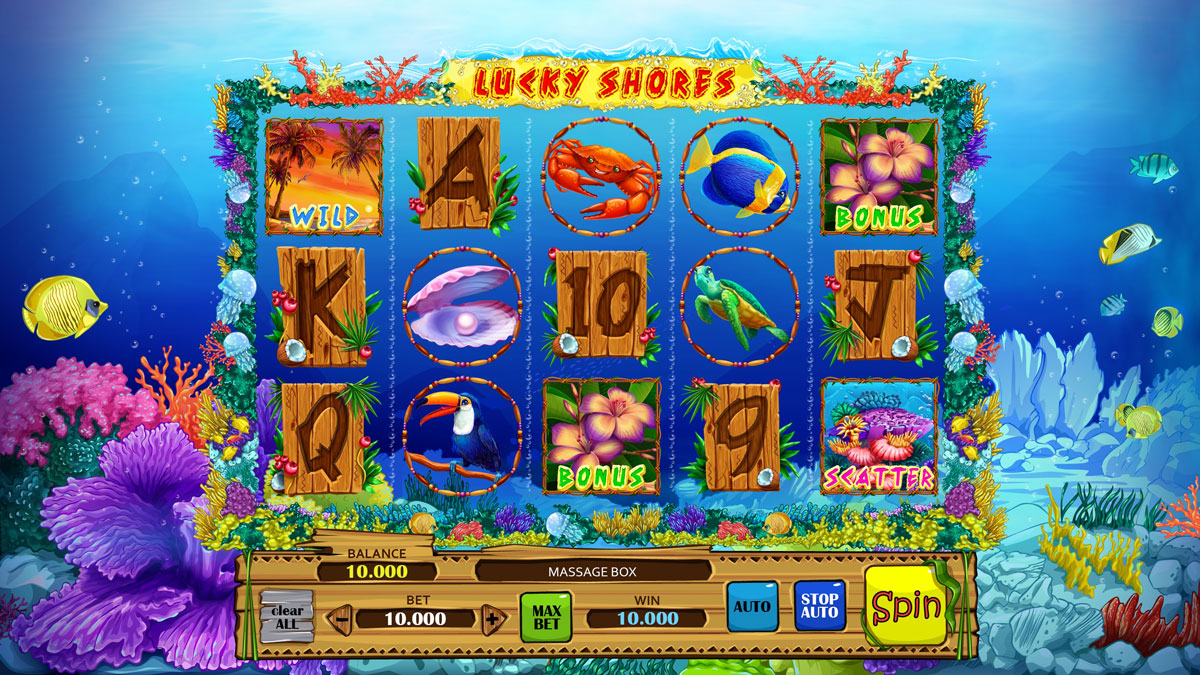 This is the  the final version of the thematic background image for this casino slot game. Here you can see  transparent ocean depths, at the bottom of which marine plants grow. Also we see here marine inhabitants, such as fish and coral polyps: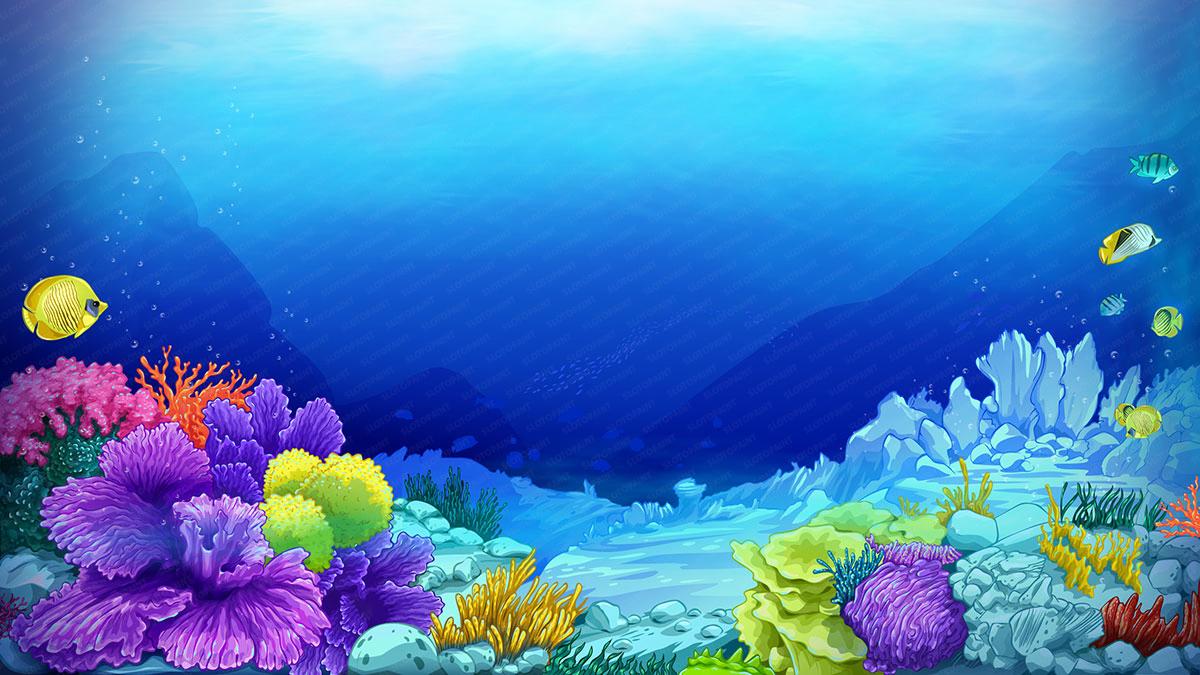 Slot games on the Sea Theme are of special interest. After all, many unknown symbols in the form of different inhabitants of the oceans and seas can't be immediately remembered. Below, you can see a set of thematic slot symbols. Getting of these symbols at the game reels brings the usual number of points to the player, and obtaining of several symbols will multiply the number of winning points.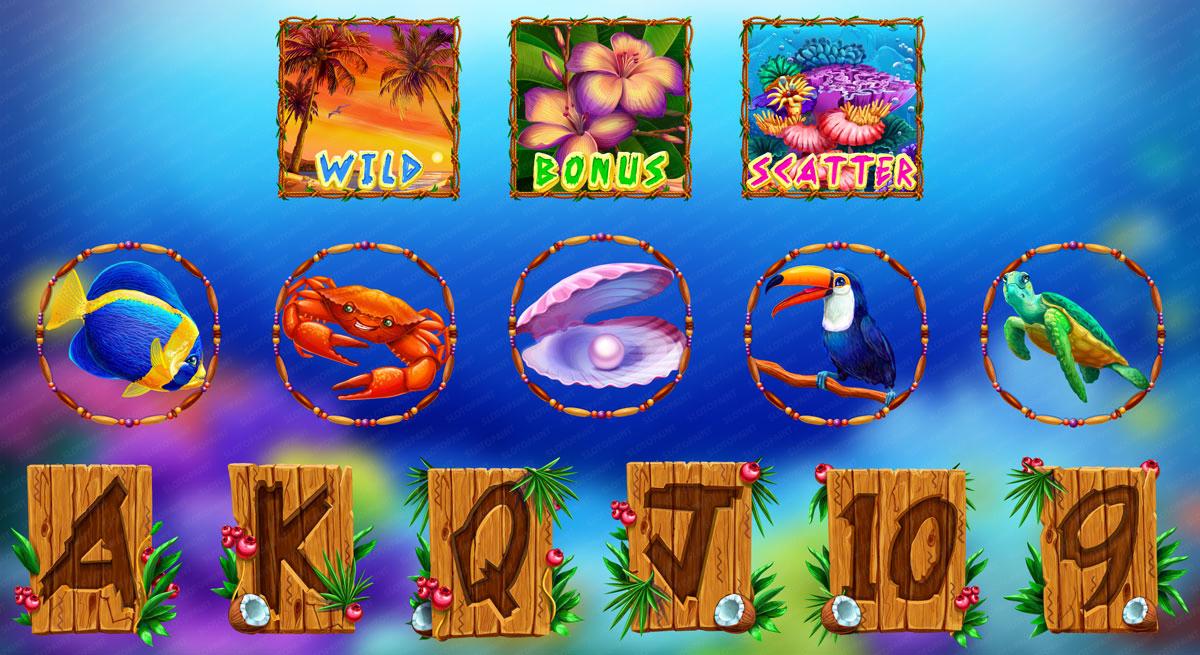 These screens are the auxiliary table of rules and payments, where the player can get acquainted with all the numerical values that are awarded for simultaneous getting of certain symbols. The more symbols of a certain type occur simultaneously on the game reels, the more winning points you get.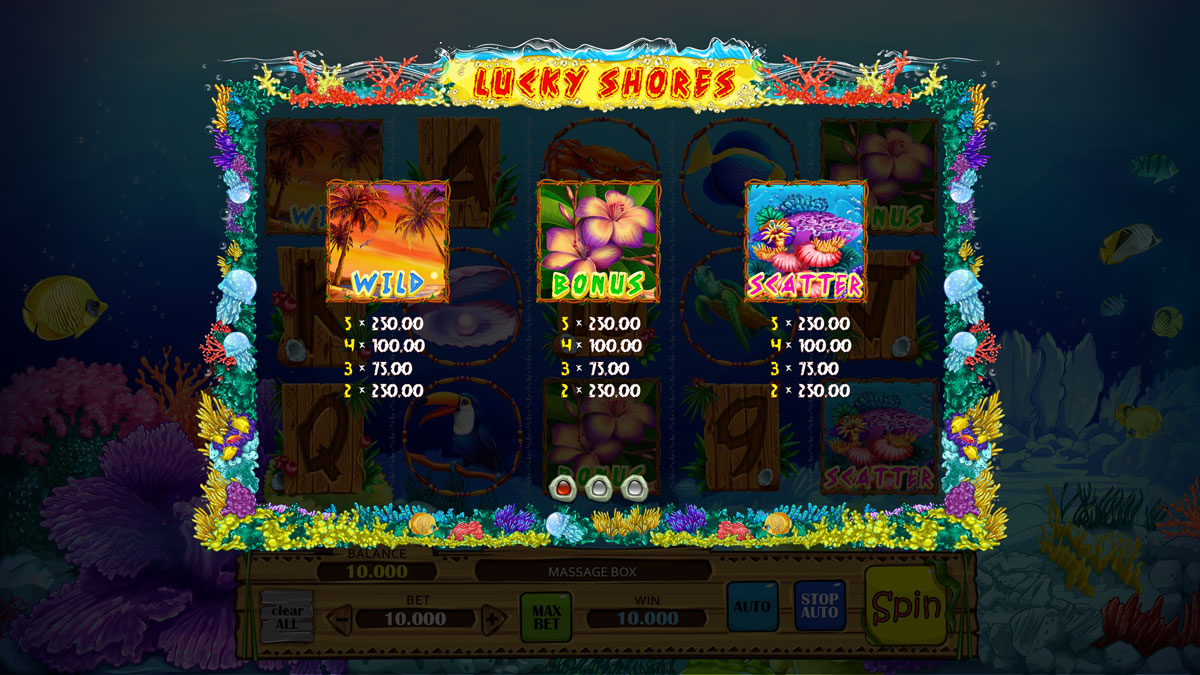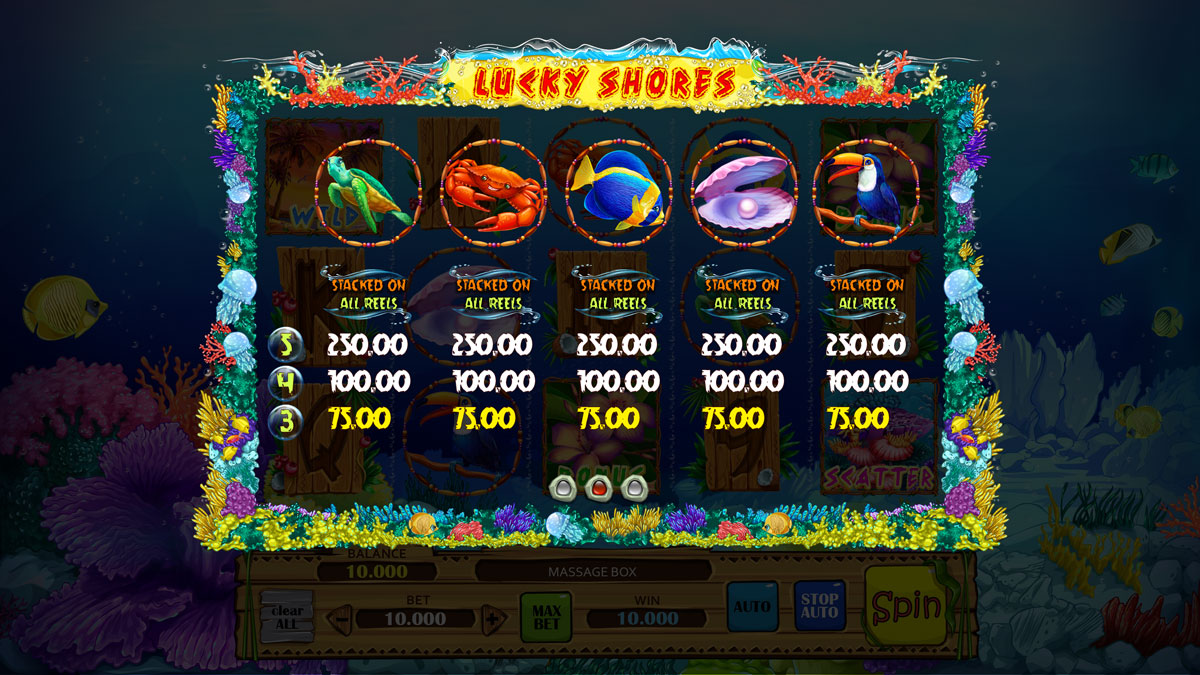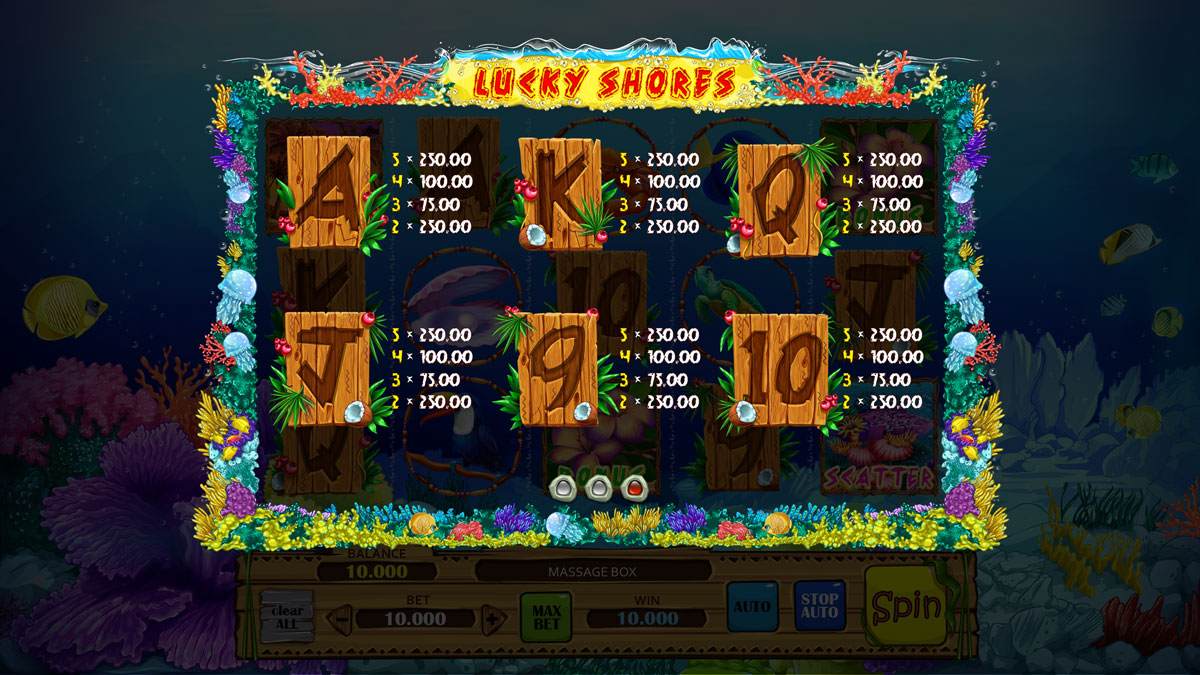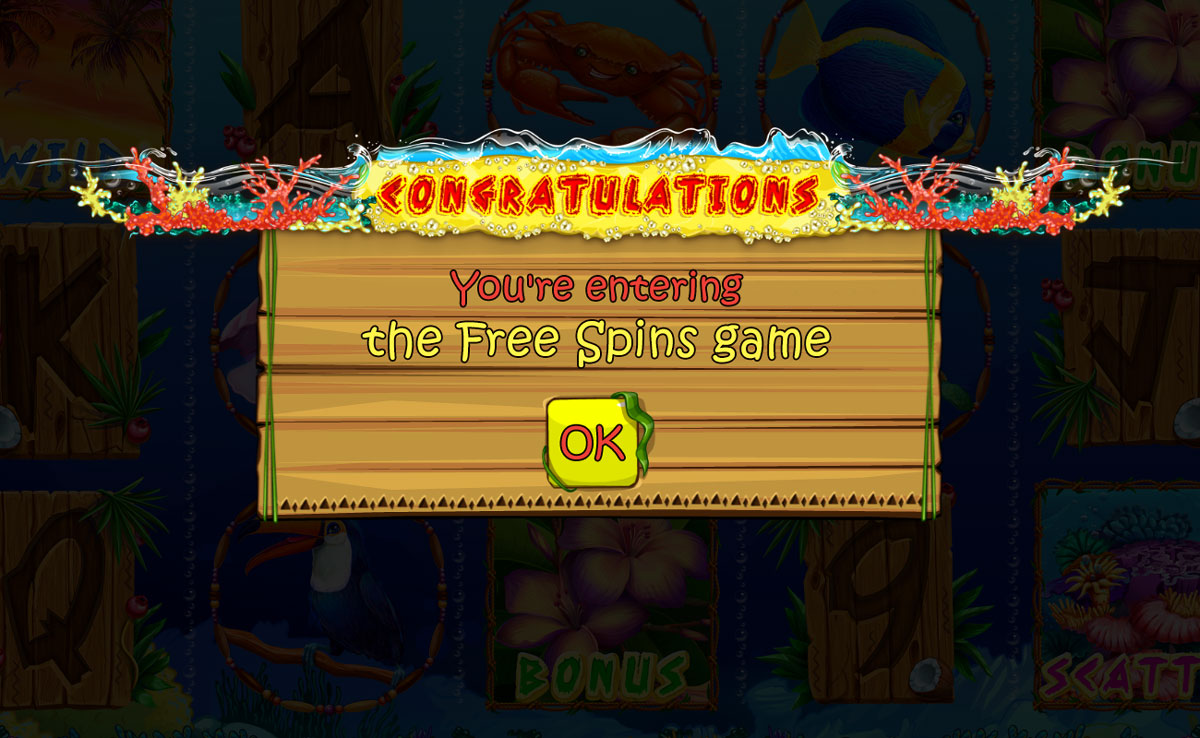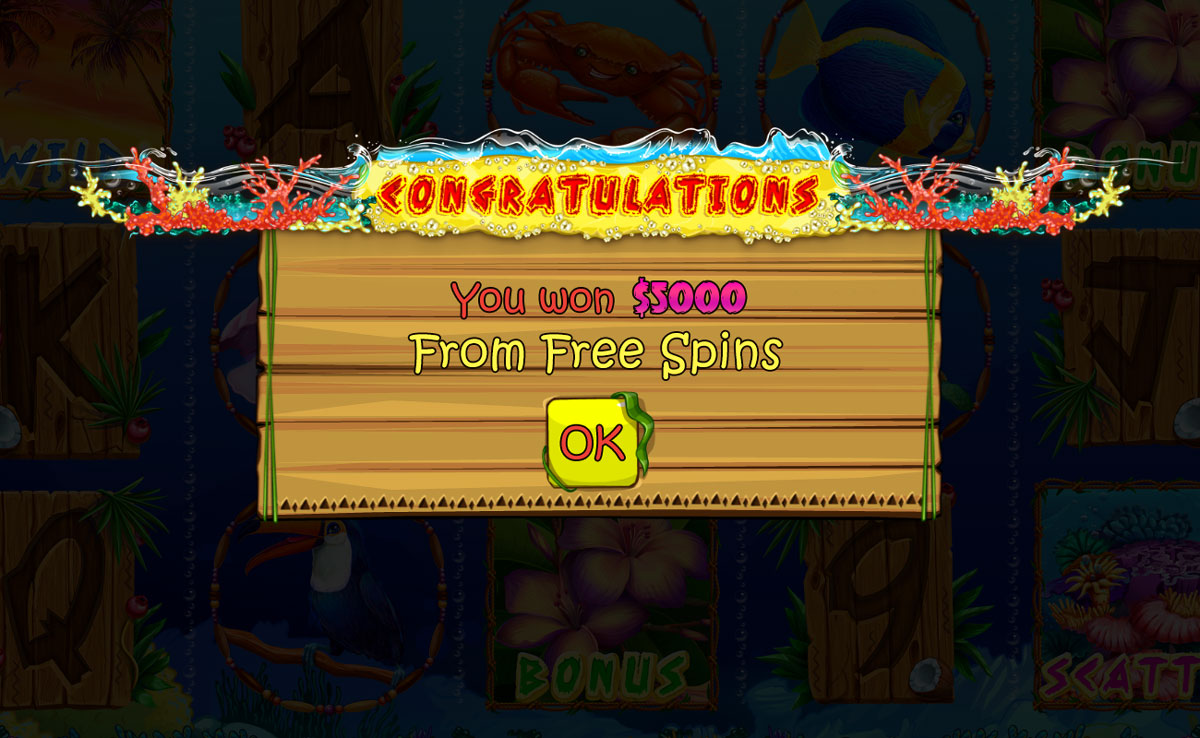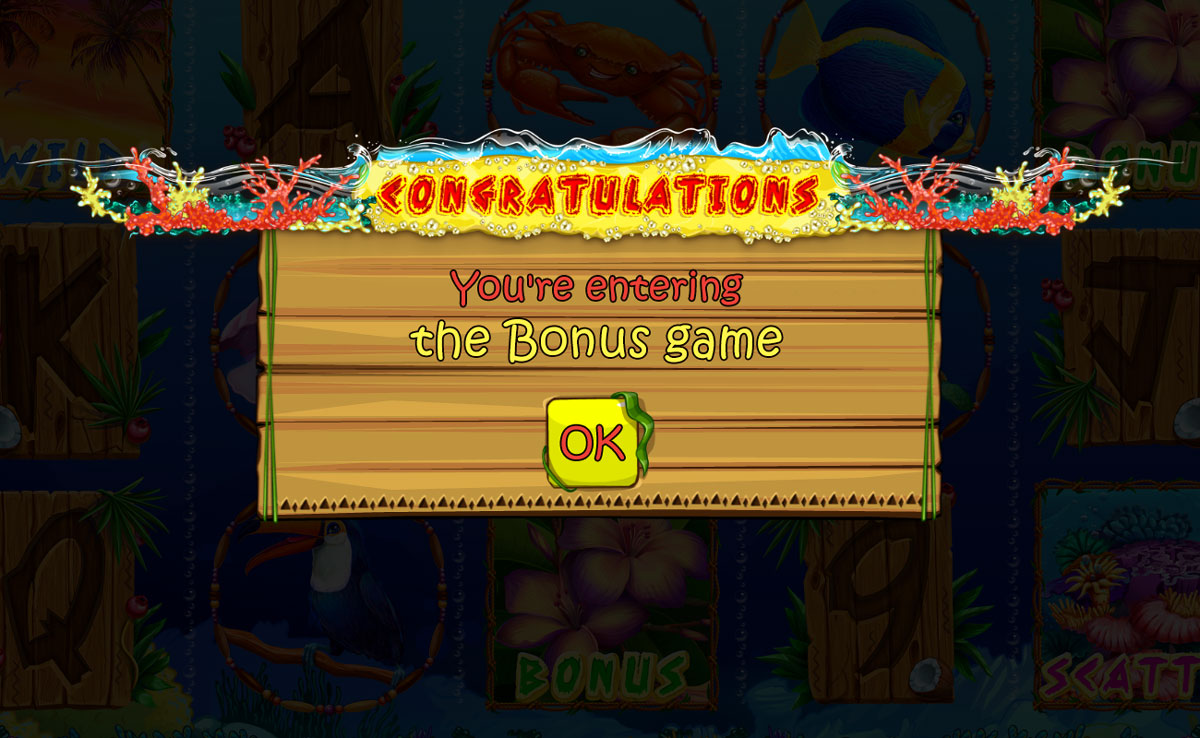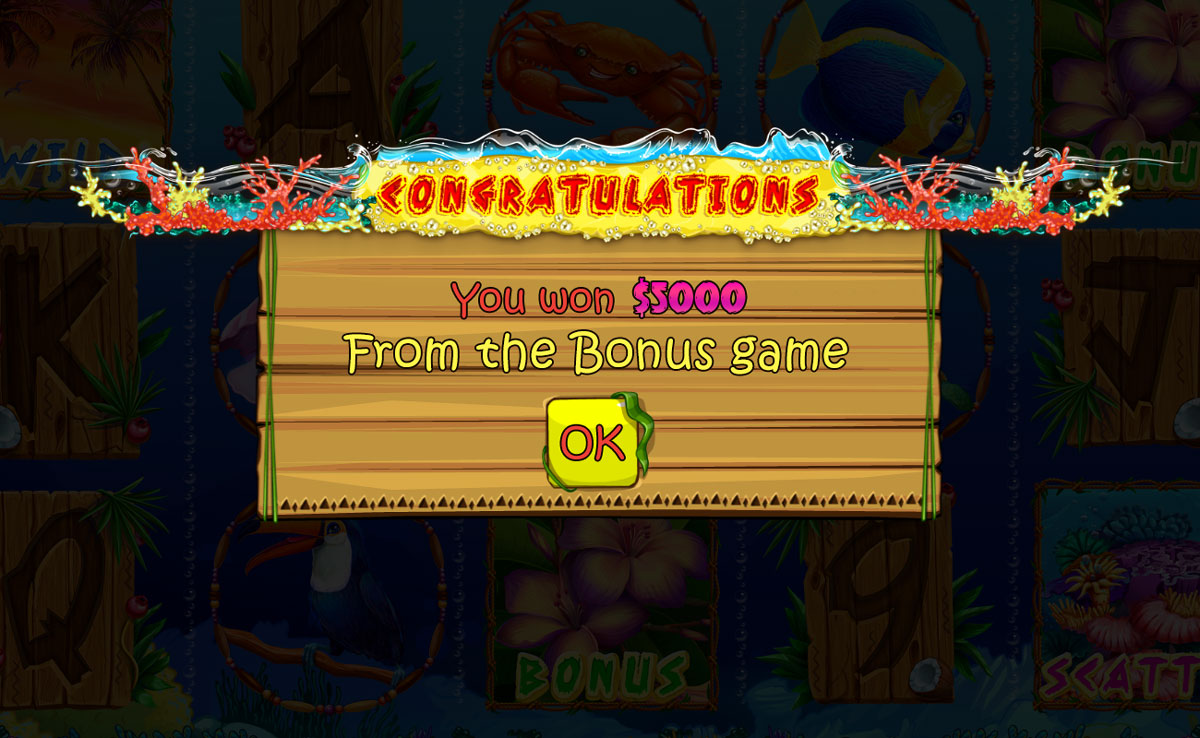 The next three splash screens are pop-up windows, giving information to the player of the following: on the first – the player gives a Big Win, on the second – a Mega Big Win, on the third – Super Big Win: