Juicy Fruits Themed online slot game
The theme dedicated to the most diverse juicy and bright fruits is one of the most popular in the design of slot machines. After all, it is the theme that gives the atmosphere of joy and carefree fun. Colorful fireworks from apples, lemons, watermelons, cherries and oranges will begin to have a positive effect on you. Let's taste this exotic cocktail together! The Juicy Fruits slot machine has 3 rows, 5 reels. Symbols such as kiwi, apple, pomegranate, pear, orange and card symbols are located on the reels of the slot. Играть на игровом автомате Juicy Fruits довольно просто. Панель управления игрой расположена внизу экрана. The strawberry-shaped SPIN button spins the reels of the slot. The Auto and Stop Auto buttons respectively turn on and off the automatic game. Before starting the game, you must set the value of the rate. Also, if you are interested in our new product, you can purchase it at our store – https://slotopaint.com/product/juicy-fruits/: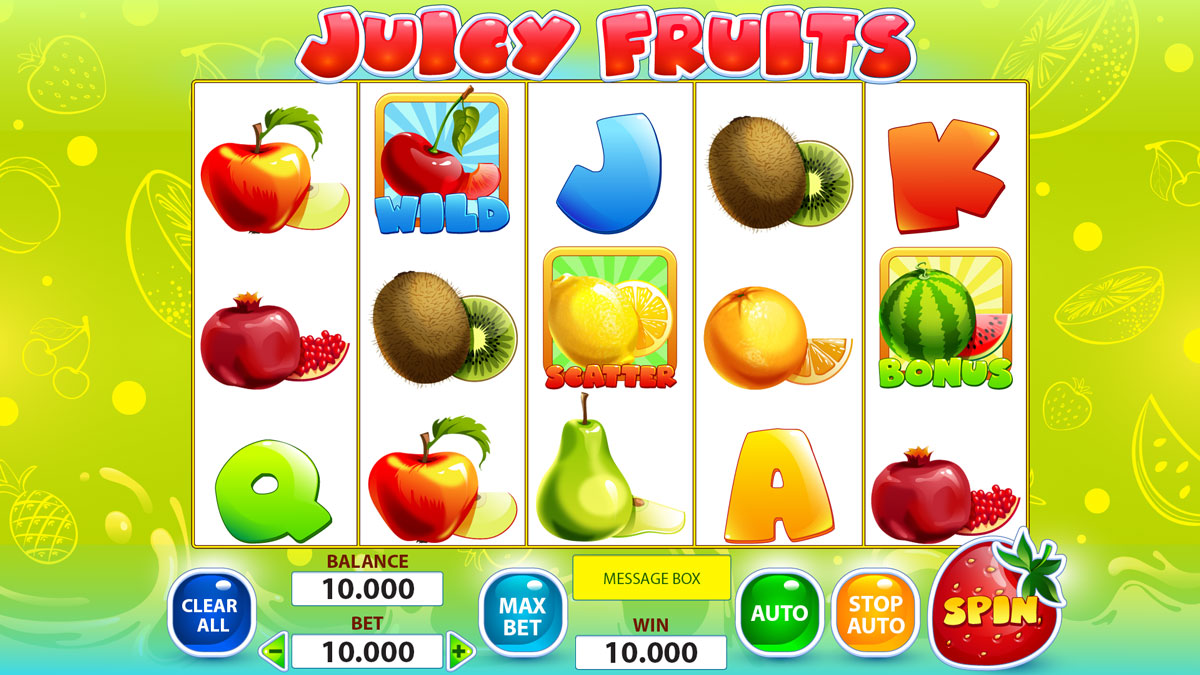 The rotation of the reels takes place on a light green background, which, as you know, has such meanings as concentration, calm, inertness, peace, helps to cope with negative emotions. That is why this color is the best suited for this slot.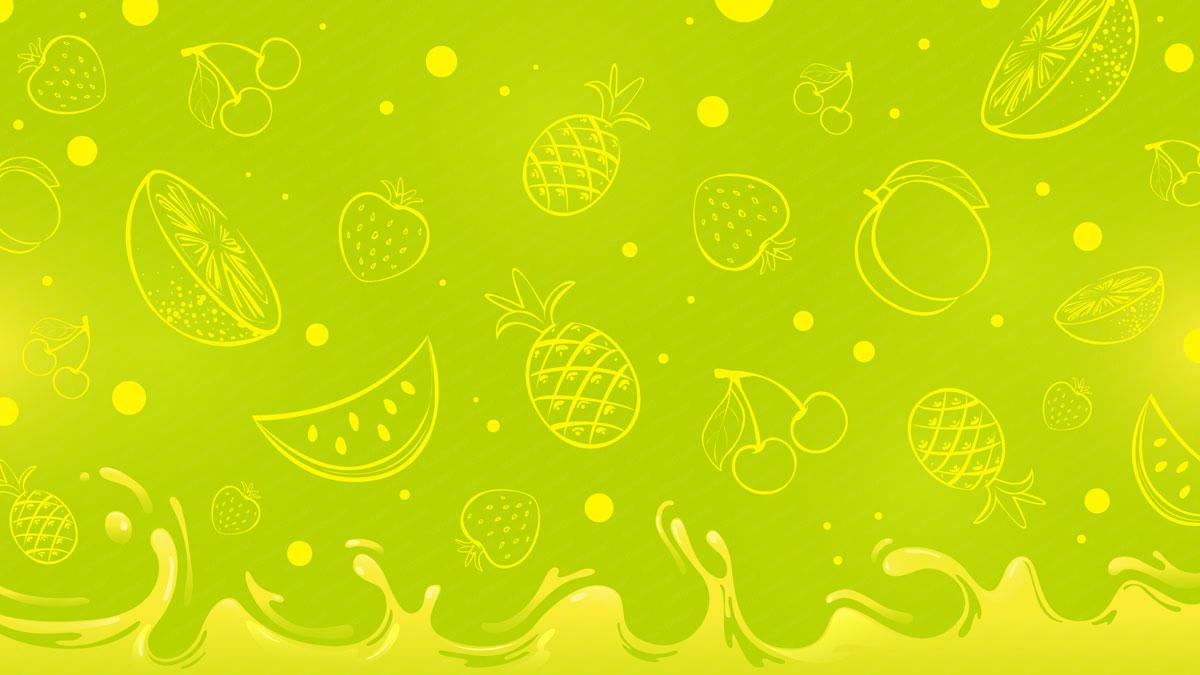 The number of characters used in the slot is 12, four of which are alphabetic, the remaining fruit images are a red apple, a juicy orange, a sweet pear, ripe kiwi and an explosive pomegranate. Three of them are special ones: wild cherry, lemon scatter, and watermelon bonus.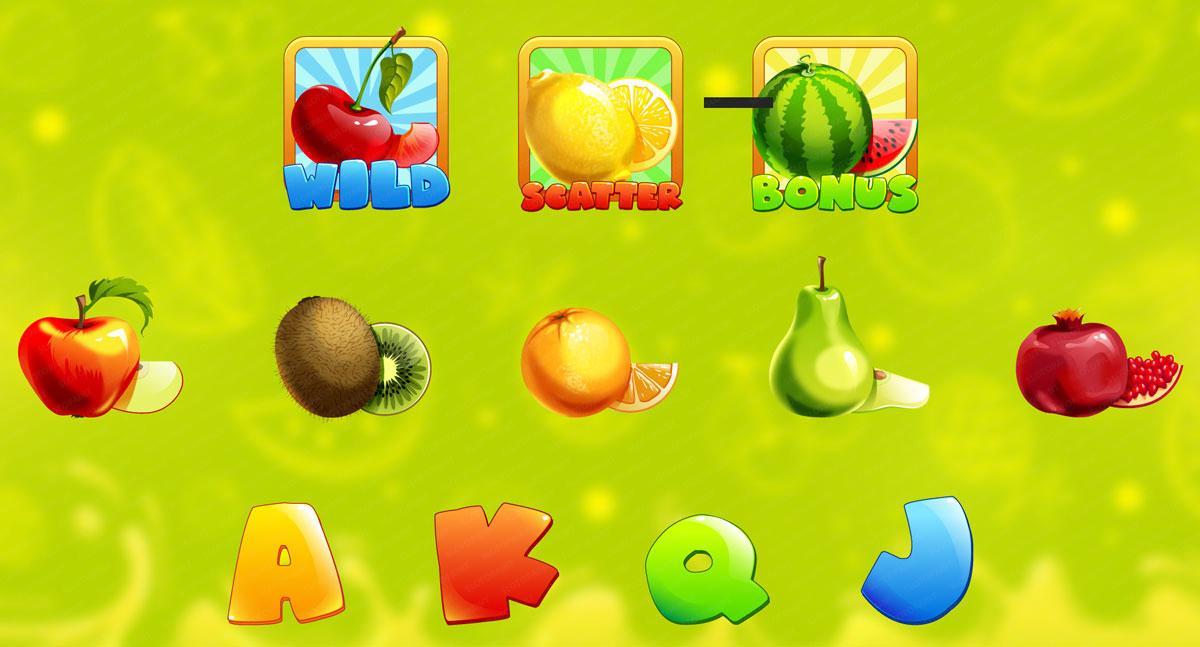 The appearance of 3, 4 or 5 bonus symbols (watermelon) on the reels of the slot launches the bonus round. There will be nine cards with the image of strawberries behind which fruits are hidden, to increase your winnings, you need to choose a card and turn it over. In case of a successful choice, you will receive a large bonus. The bonus game is interesting and profitable.