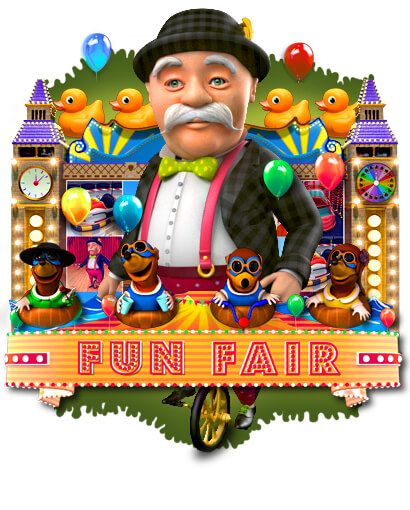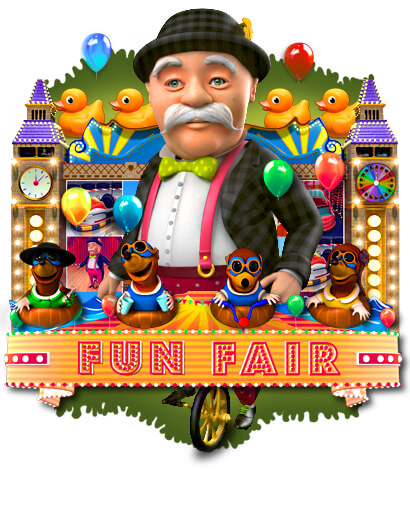 Online slot machine "Fun fair"
Our shop updates by a new slot, available for purchase. You can buy this slot machine at http://slotopaint.com/product/fun-fair/
Our team decided not to restrain ourselves in diversity, and provide you with a wide range of all kinds the entertainment, embodied by the use of advanced hardware and the latest software in the area of 3D graphics. You will have access many well known attractions, as well as to few slot machines, which are presented here in the form of individual bonus games. You have the whole day ahead of unforgettable emotions and adrenaline action; and to strengthen these expressions, we invite you to ride on the crazy rollercoaster. Wind will certainly spoil your fashionable hairstyle, but the positive waves will give you more energy and joy. See the beauty of the urban landscape with a bird's eye view will allow you to walk on the Ferris wheel.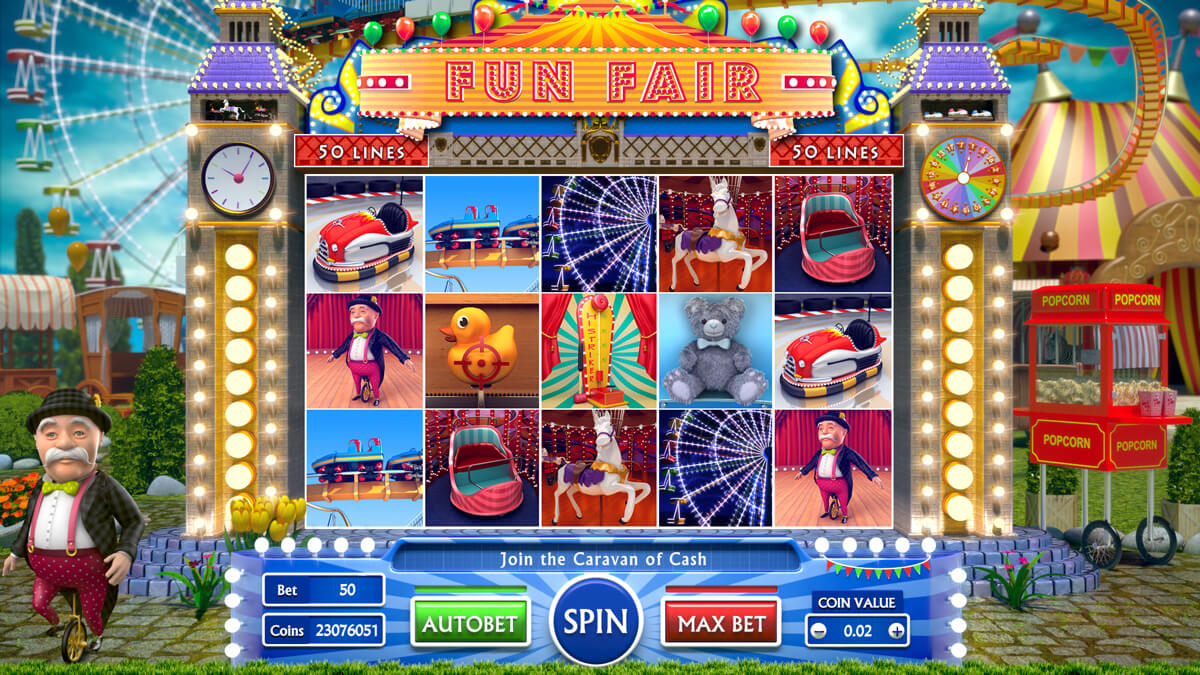 Game symbols. Here is the final versions of 3D symbols for the game slot machine "Fun fair". These symbols were developed for the main game reels, and for bonus games where you can try your luck. In this set there are symbols from different categories, including "low", "middle" and "high" categories. Thus, the number of winning points may differ, as a result of simultaneous getting the symbols of one or another category.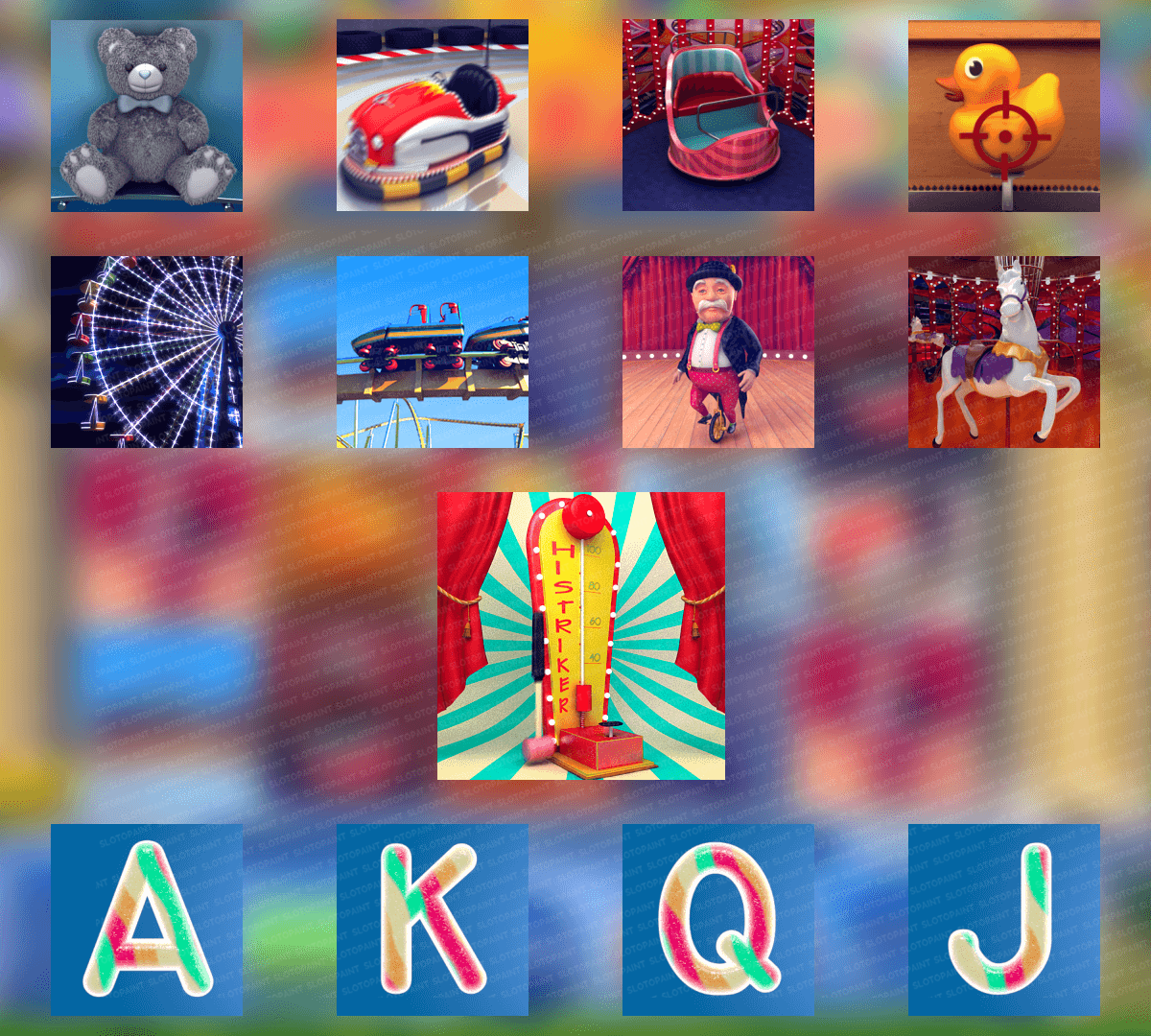 Bonus games
What a fun game without amusement? Each attraction is presented in the form of a bonus game and made in high resolution. You can arrange a hunt for underground pests, can throw darts, shoot down coconuts and pineapples, as well as to shoot in the dash and win additional prizes.
These are screens for the bonus games of this slot machine. Type of bonus game is determined randomly: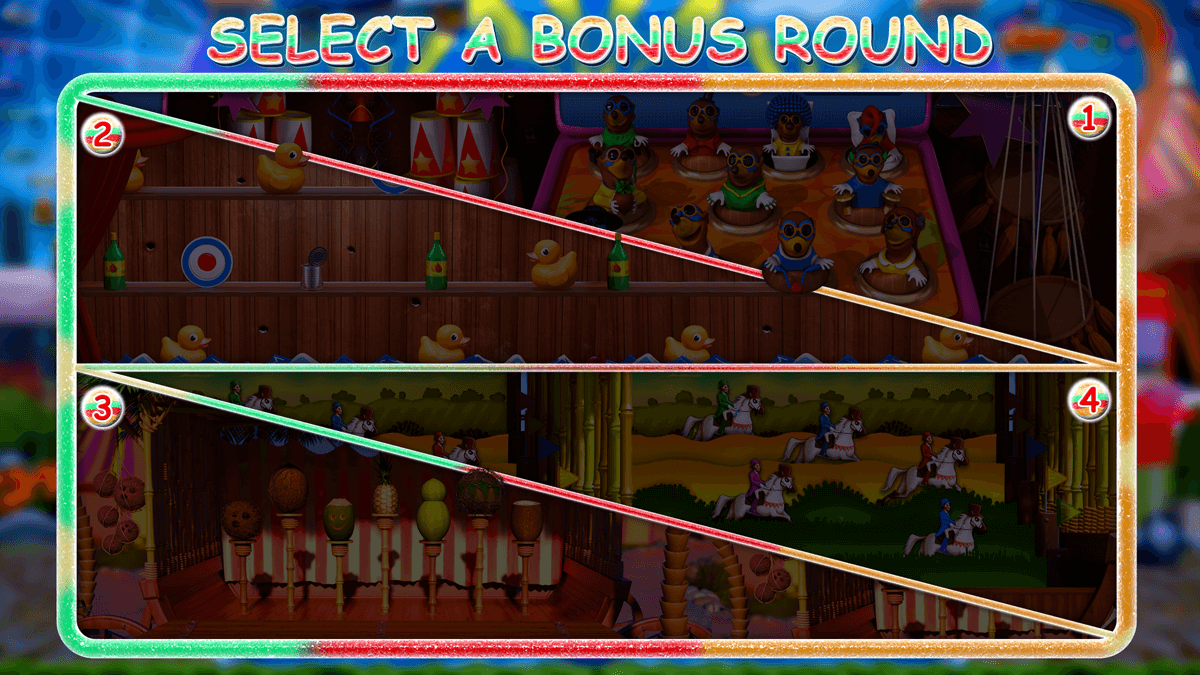 Presenting your attention the bonus game – Whack a mole. In this bonus game, you have to join to the fun confrontation with a little family of field pests, to resist them and to protect your garden. You will be available a rubber hammer, with the help of which you will be able to give slaps to the moles, which jump out of their burrows. But if you want to earn as many bonus points as possible, then you have to hurry, because the timer is not stands in one place, and counts the seconds to the end of a round very fast. Become a storm of your garden!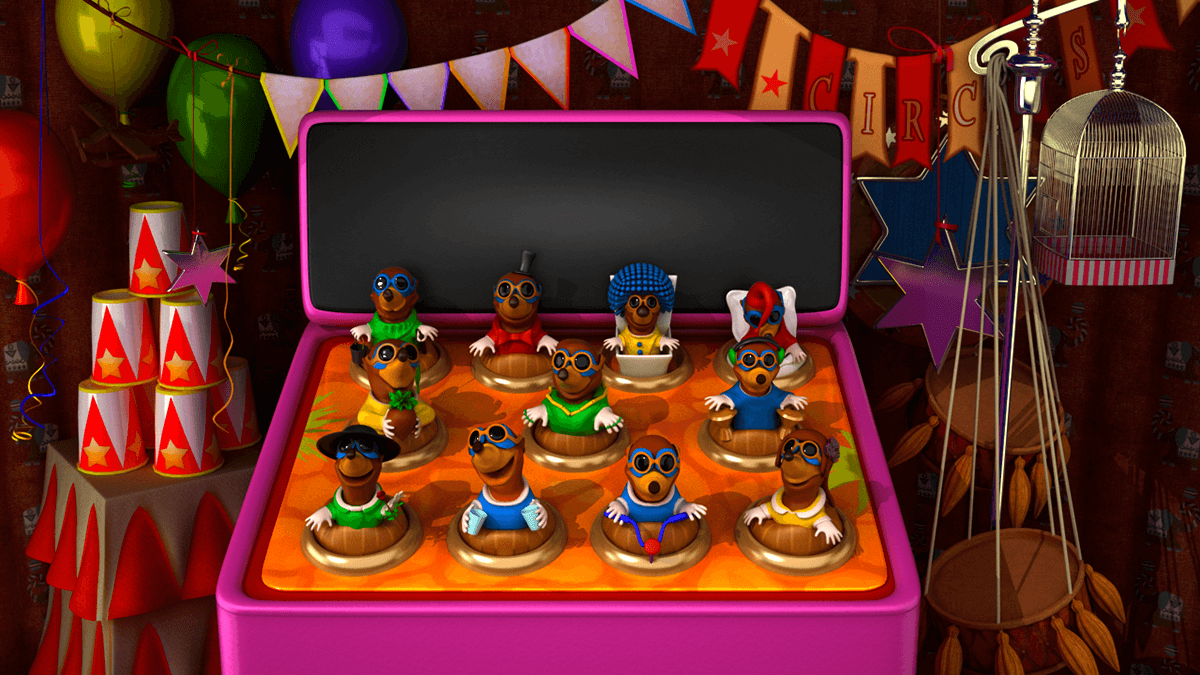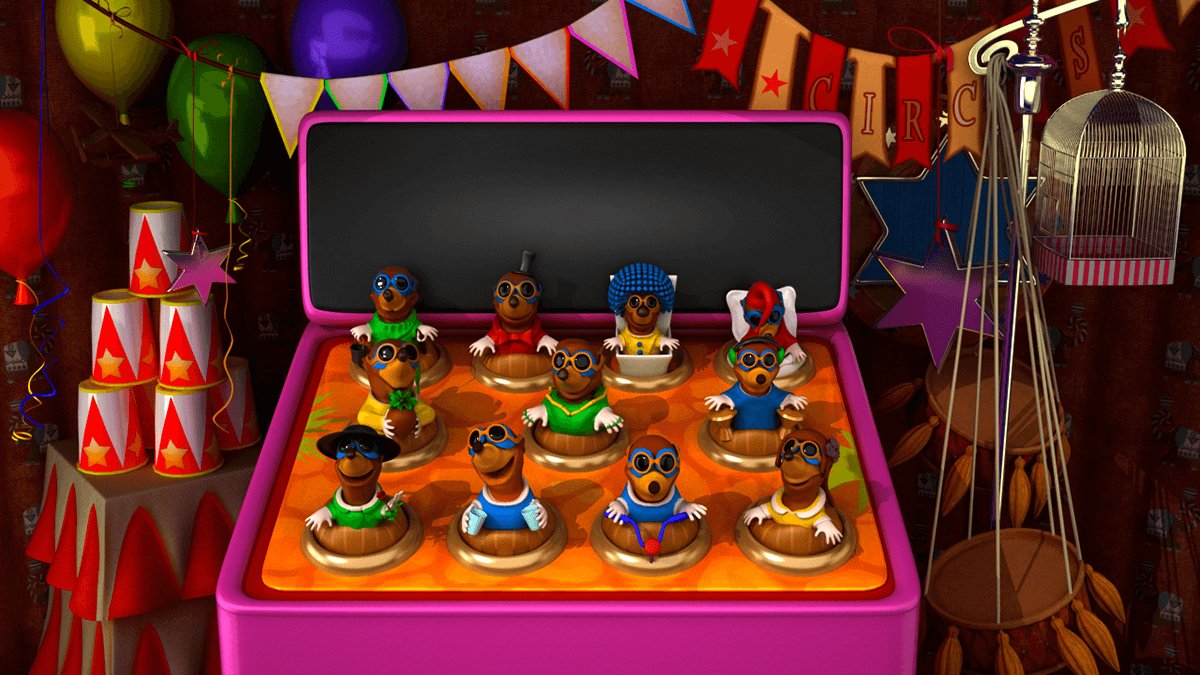 Here is a unique opportunity to showcase your sniper skills to the crowd of careless losers in another one bonus game – Coconut shy. As long as people stand in indecision and meditations, do not waste time in vain! Take the rubber shells into your hands and shoot down the coconut targets. The number of bullets is limited, so aim accurately and try to knock down as many targets as you can, because the more you'll knock them in the end, the greater will be your final win. Do not be shy, do not pass by, believe in yourself and win!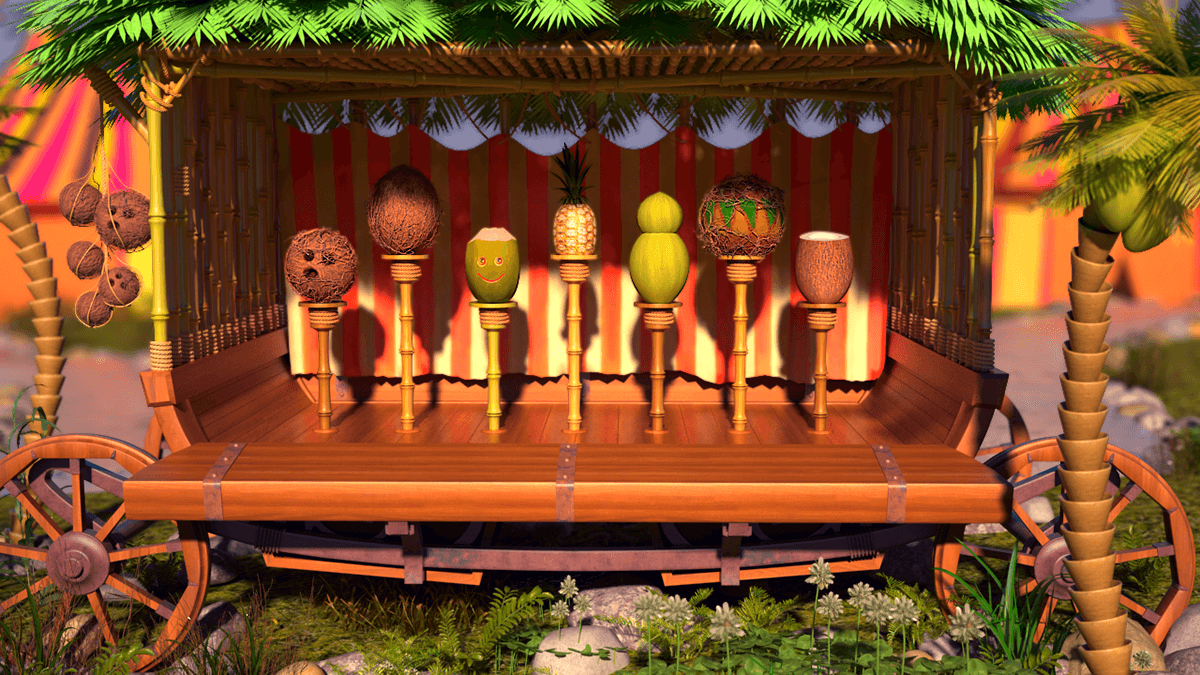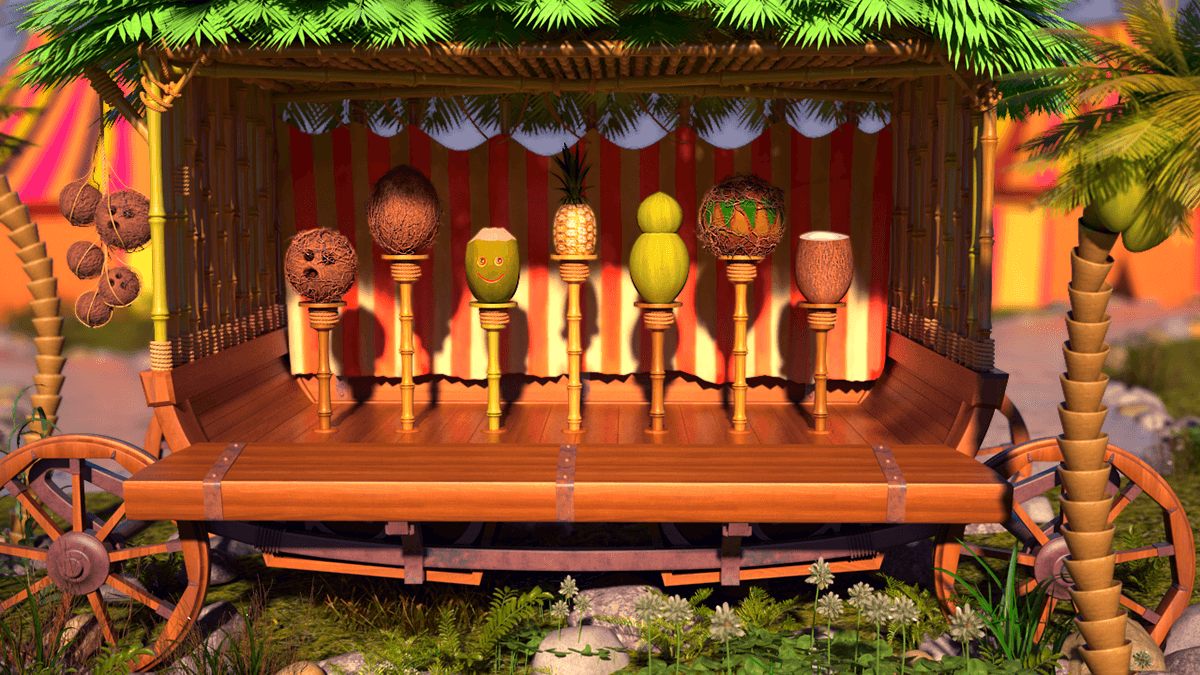 Have you not been at the racetrack a long time, and miss for the gambling shouts in the crowd and for the raising rates? Discover the next bonus game – Donkey Derby, which is a smaller analogy of actual horse races. Do not pay attention to the tiny size of our horses and their riders, because here everything is as serious as in the races. Choose your favorite, make your bets and win! If the first time, your pet will not come to the finish line first, then in any case, do not despair, because the next time you definitely will have a better luck!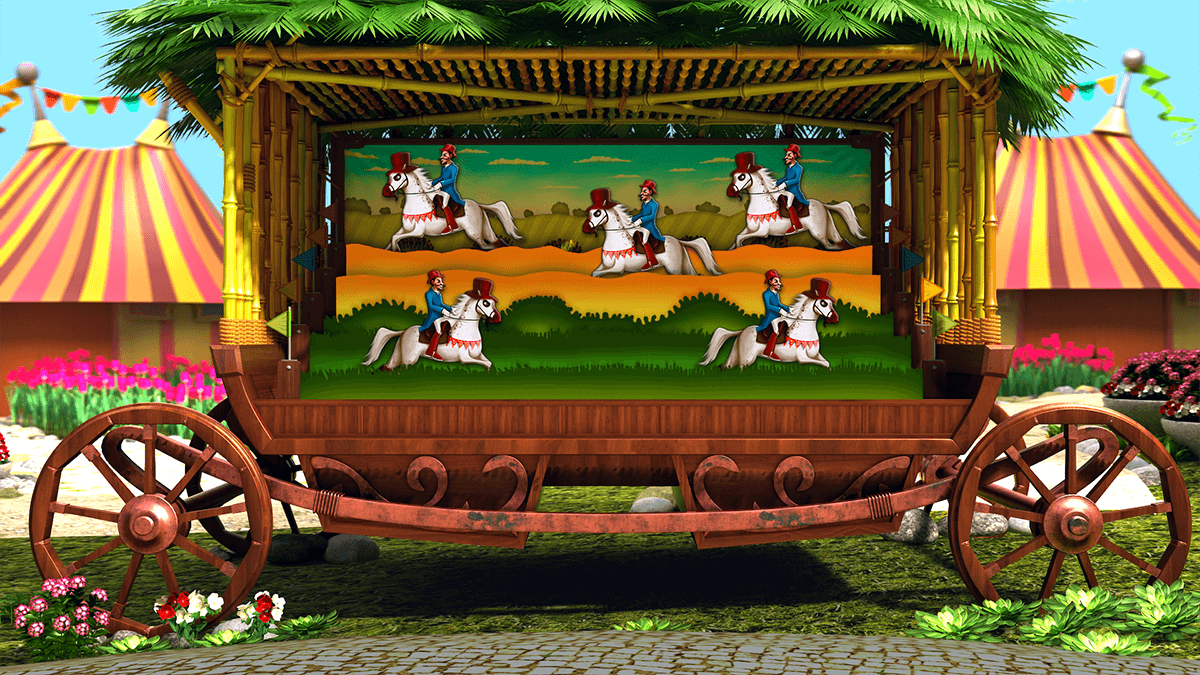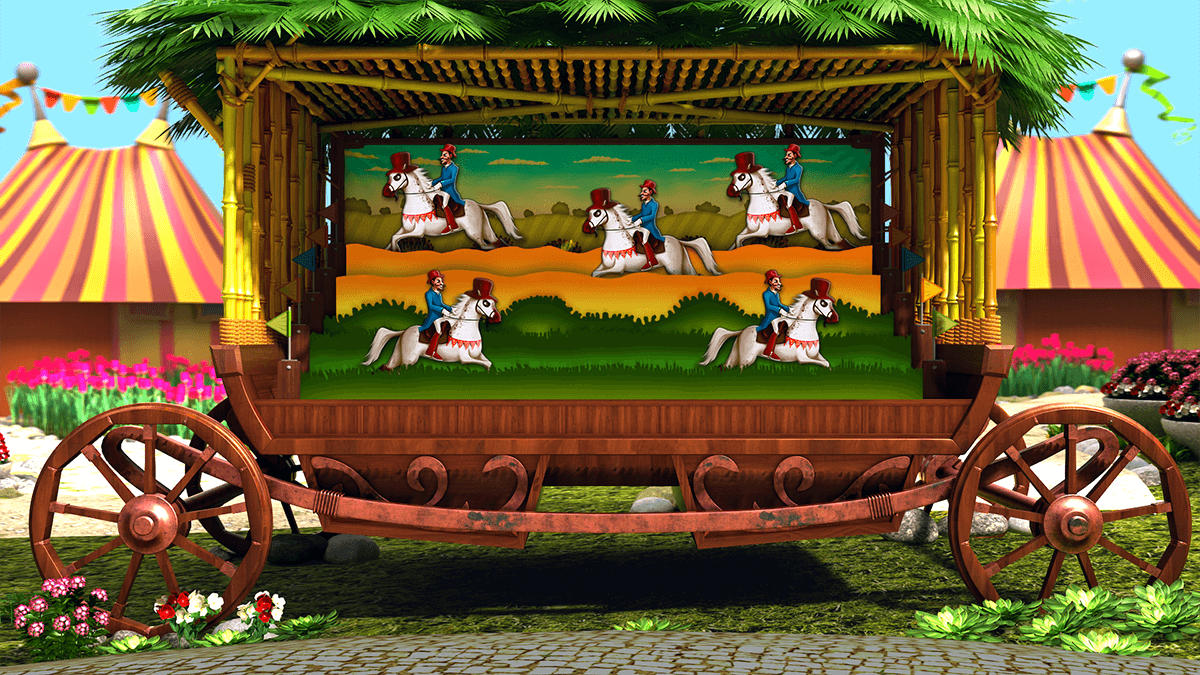 Classic shooting range has never been so attractive and varied, but now we have done exactly what you'll love! We invite you to test your skills of aimed shooting in another bonus game – Shooting gallery. Each shelf in the booth of the bonus game is lined with special items, for getting into which, you'll get a different number of points. Here, you can shoot at cans and bottles, and you can test yourself on the accuracy in shooting at classic targets. For hardcore players there are present moving targets in the form of funny ducks. Surprise all by your skill!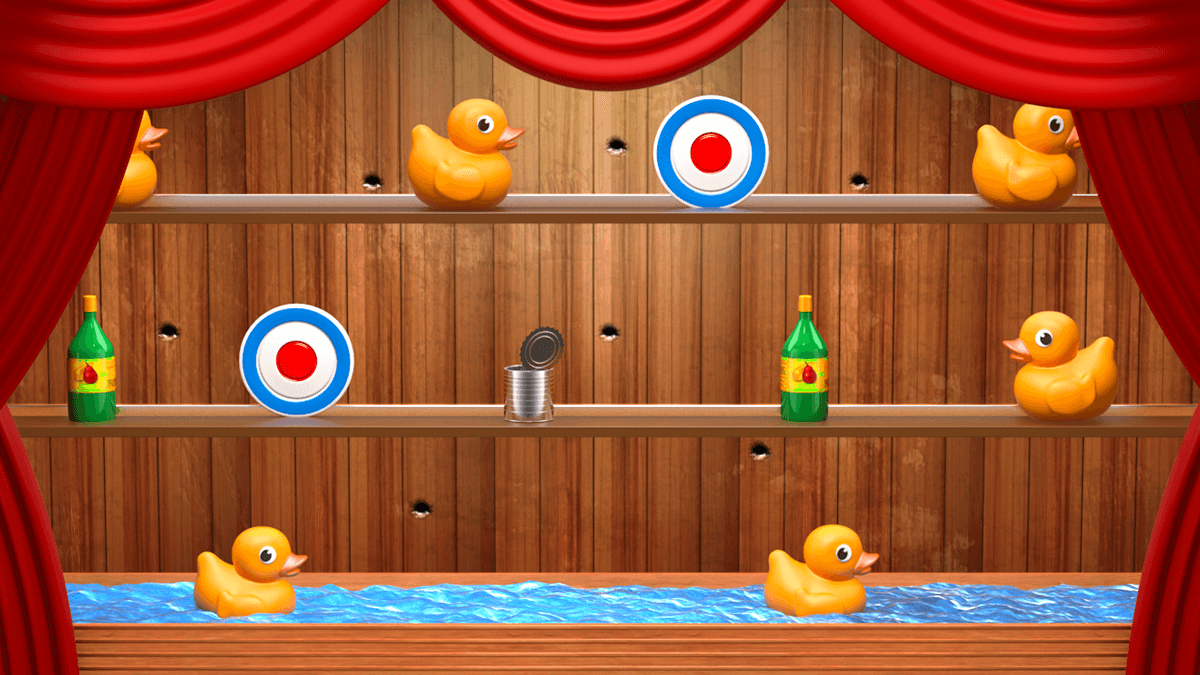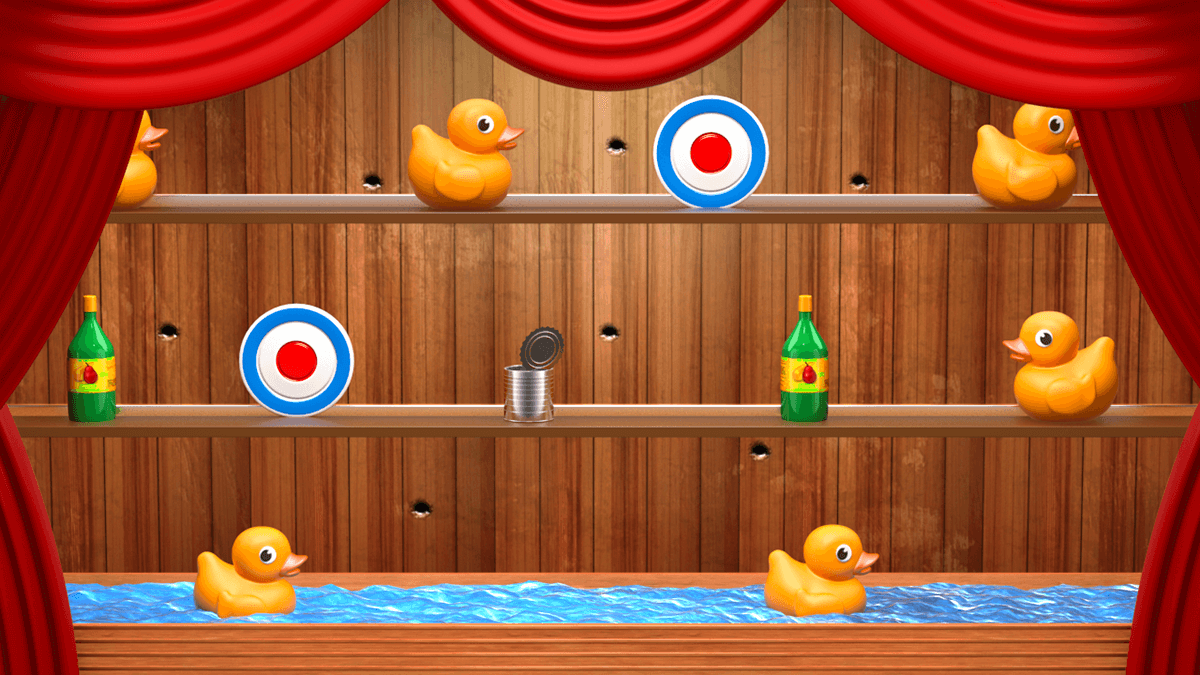 On the square we have placed the largest and most colorful bonus game – Wheel of fortune. Bright lights of colored lamps are flashing friendly and beckoning you to take part in the next attraction of unprecedented generosity. Place your bets and rotate the wheel. You can be calm, because in the bonus game, you will never lose. Each sector will show you the number of won points, and some of them even more will multiply them for new rounds. Necessarily try all the bonus games, to get the maximum pleasure from the spent time in our slot machine game. Good luck!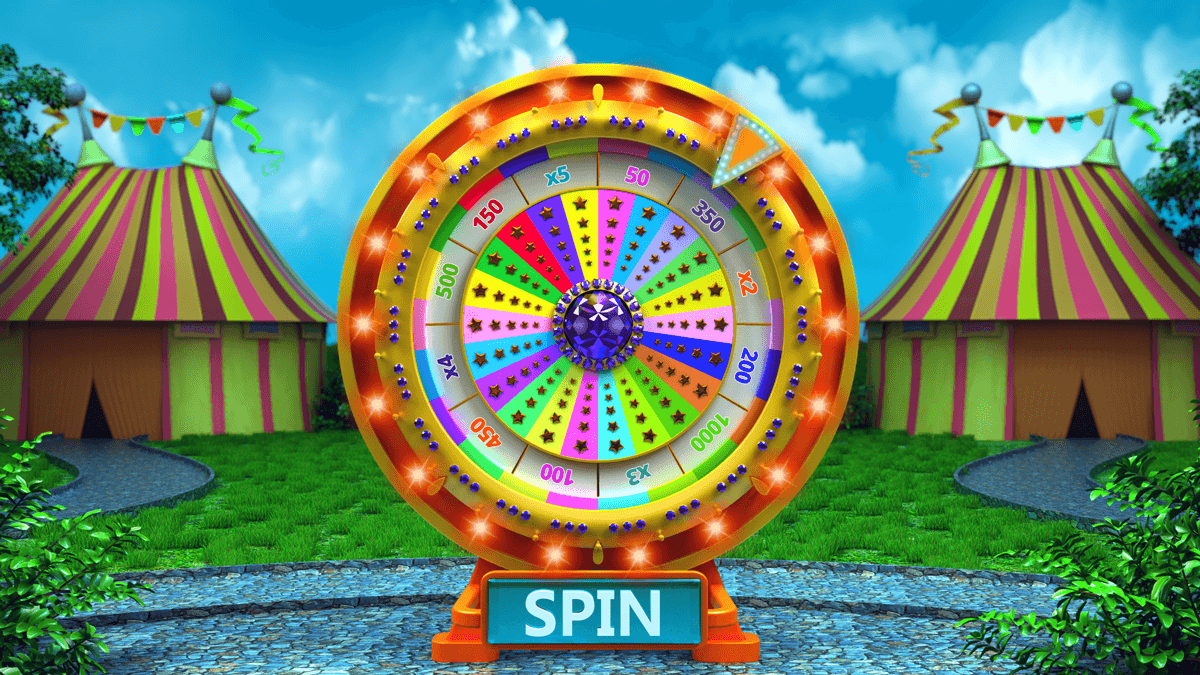 Here you can see animations of symbols for the slot machine.
| | | | |
| --- | --- | --- | --- |
| Special symbol – Bonus | High symbol – Teddy | High symbol – Shooting Duck | High symbol – Horse |
Here you can see animations of Low symbols for the slot machine.
| | | | |
| --- | --- | --- | --- |
| Low symbol – A | Low symbol – K | Low symbol – Q | Low symbol – J |