Casino Themed online slot game
In this slot you can try on the role of an astronaut, meet alien creatures, see stars, comets and much more. Try flying in zero gravity, feel this incredible feeling, feel like a space explorer and experience something new and extraordinary. If you are interested in this product, you can purchase it at our store – https://slotopaint.com/product/fire-sevens/.
The game reel is designed using purple and yellow colors. They create a striking contrast to the red and orange symbols.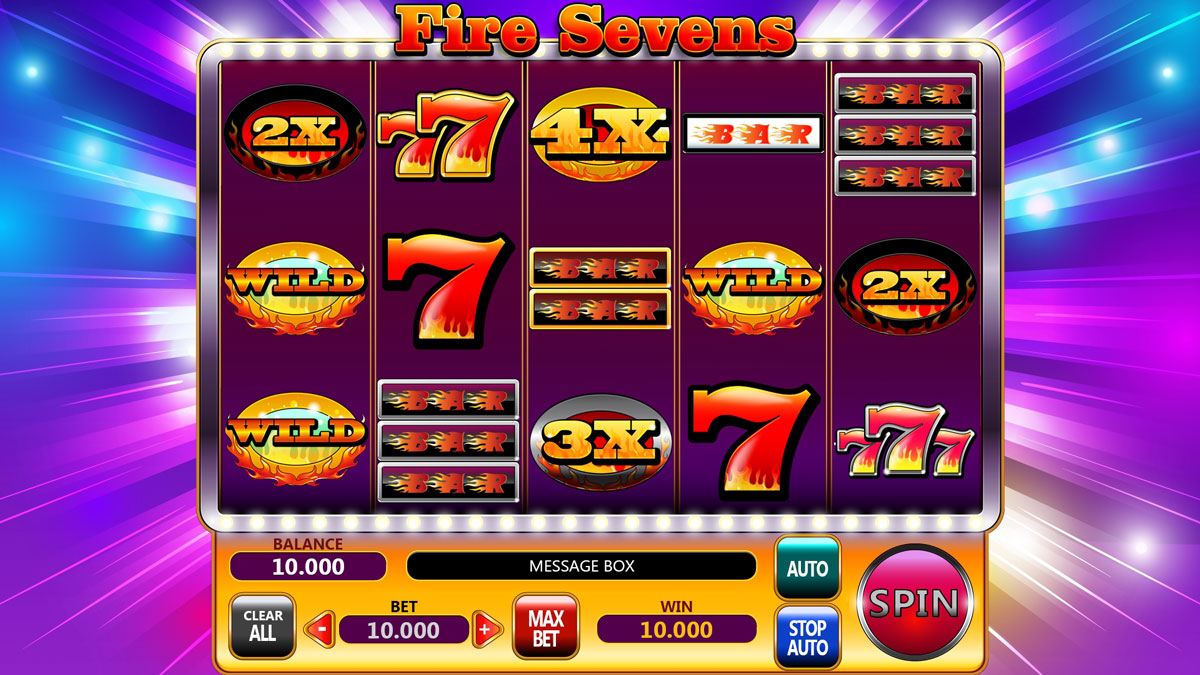 The game background depicts bright purple rays that radiate in all directions from the center of the screen. White, yellow and blue highlights are visible in the rays.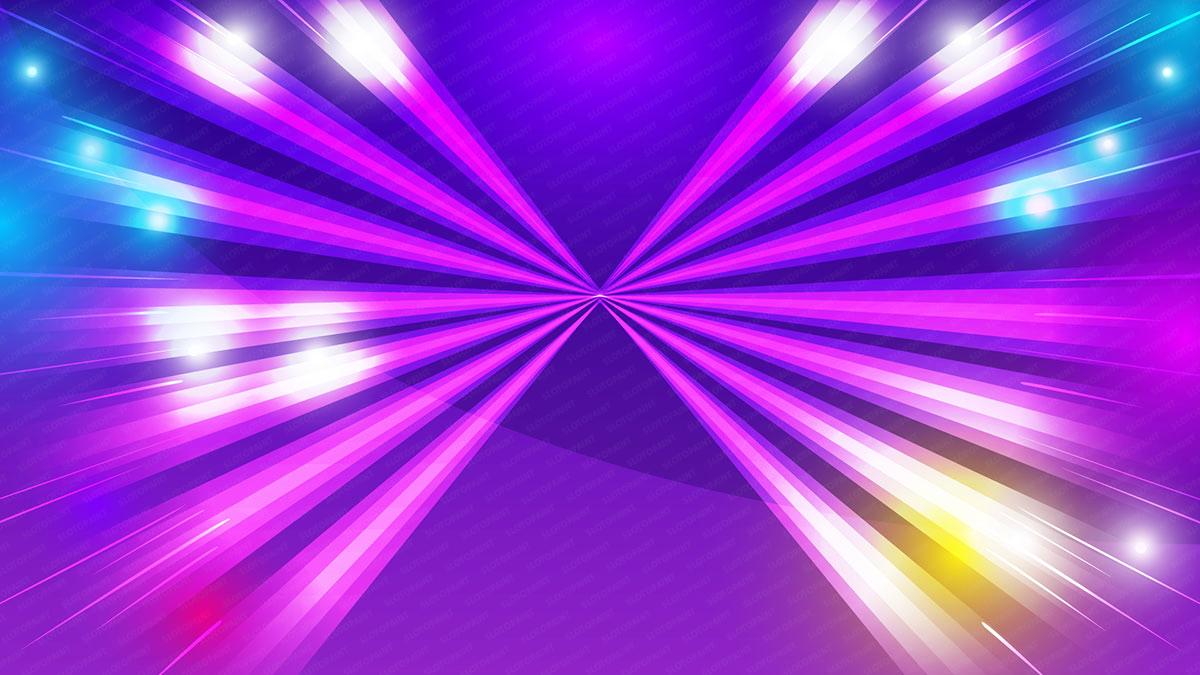 In the design of symbols for all categories, the colors of the flame are used – shades of red, orange and yellow.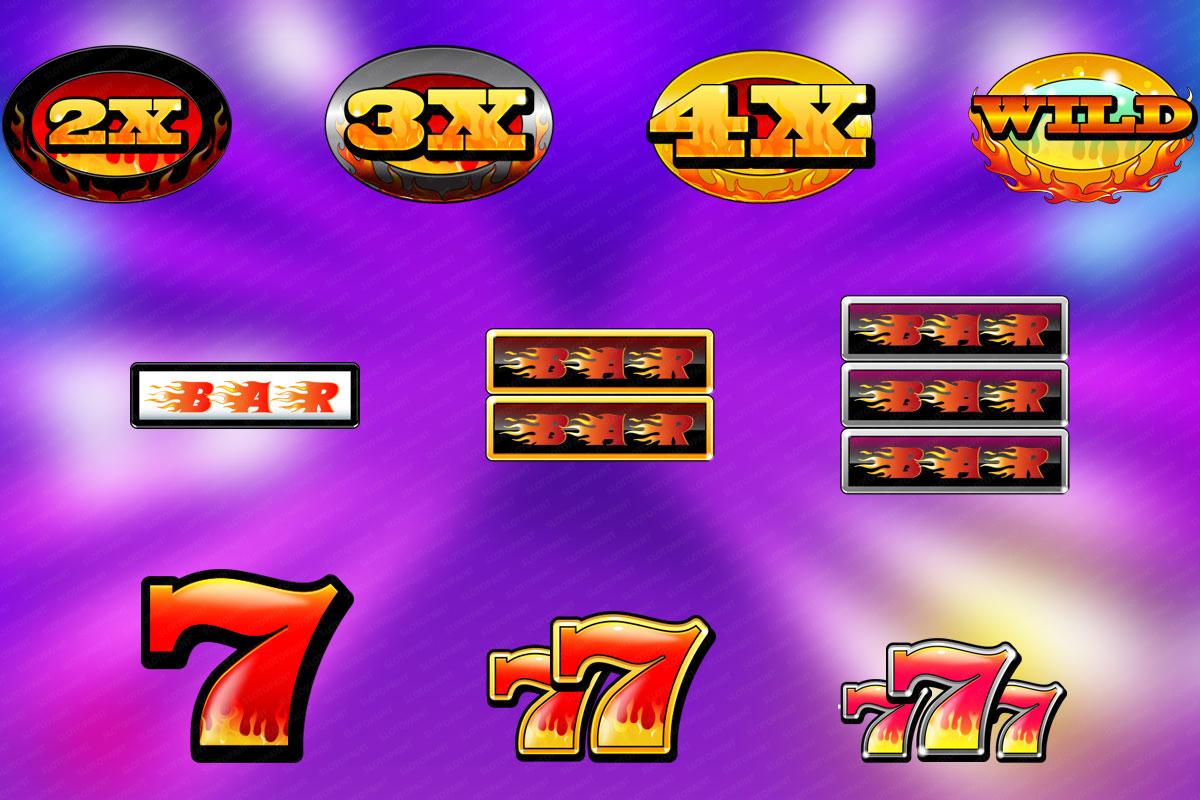 The paytable describes in detail the meaning of each symbol.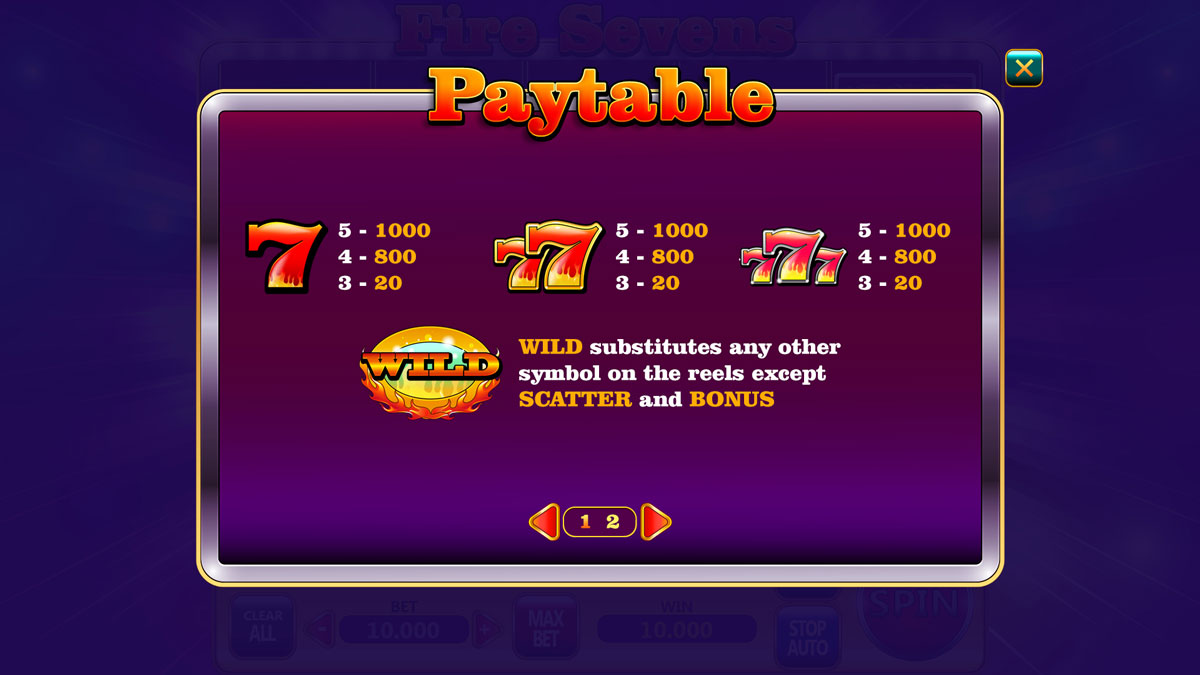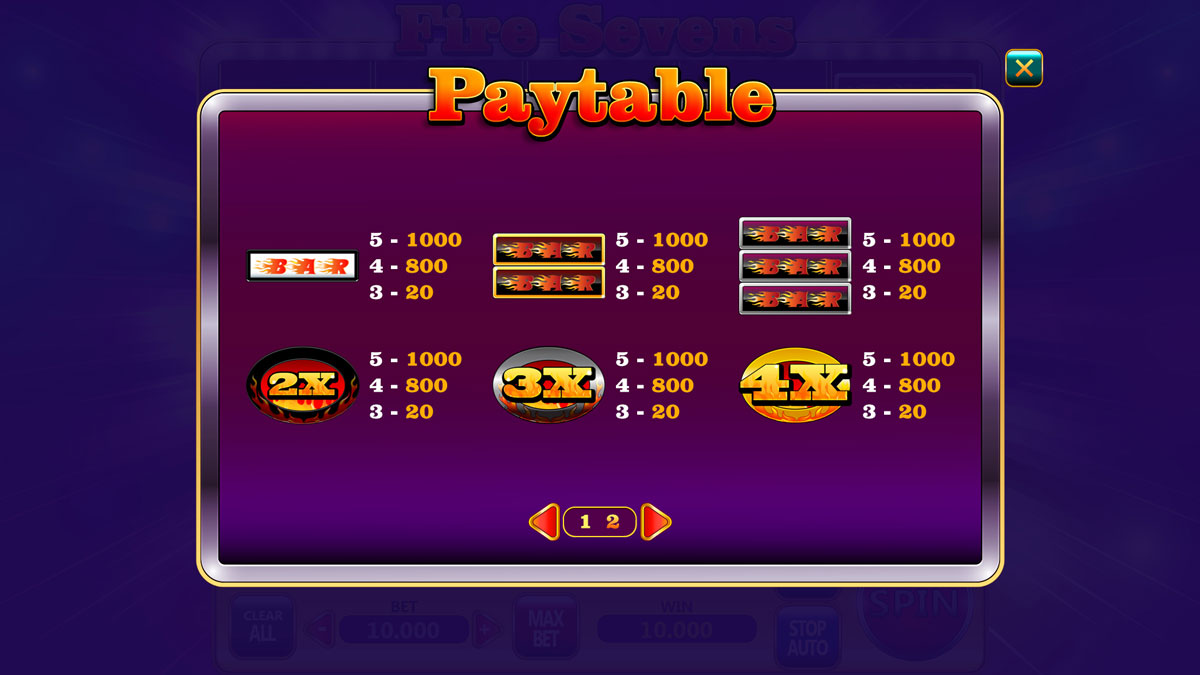 The congratulatory screen for the Bonus game is depicted on a dark purple background. A yellow plaque with text appears in the center. The plaque's warm hue makes it look like a bar of gold.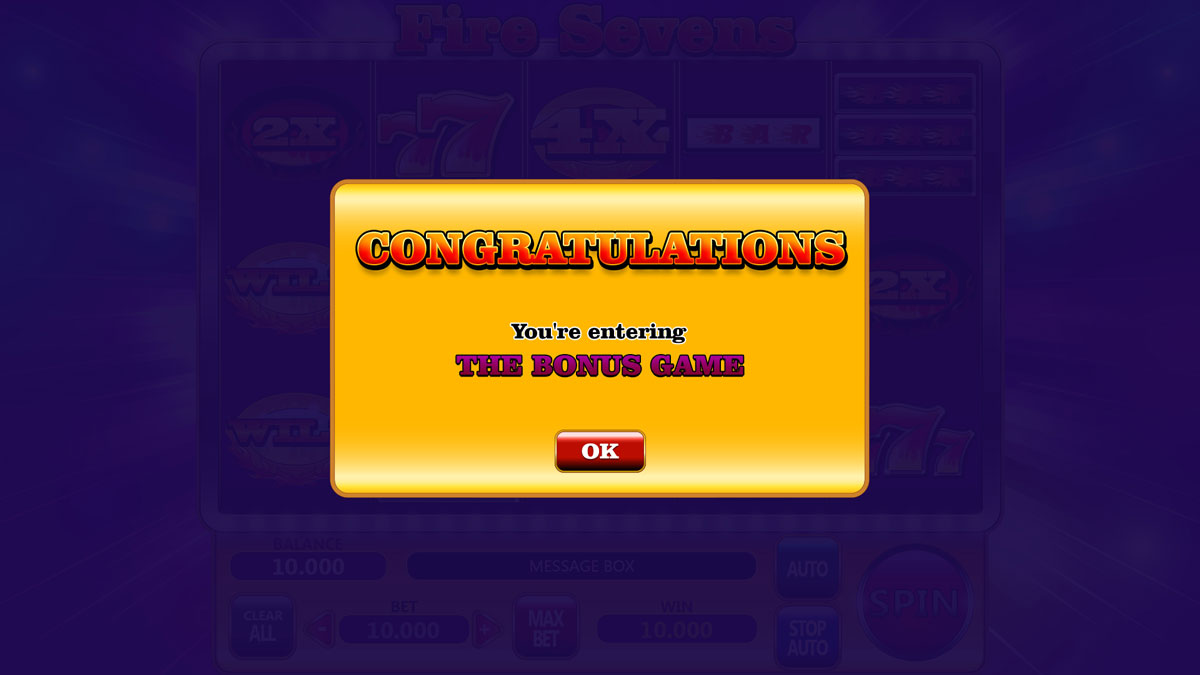 The same screens are provided for congratulations on winnings and free spins. Only the text changes depending on the result of the game.