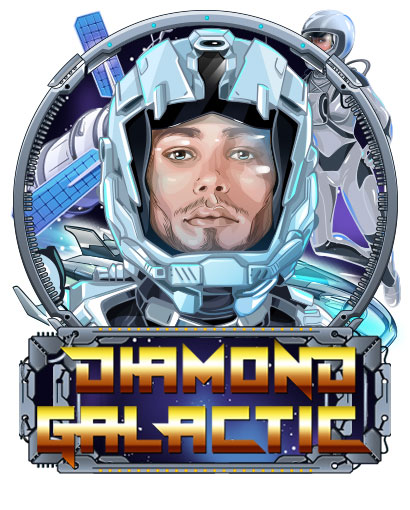 Space Themed slot game "Diamond Galactic"
Slot machines dedicated to the theme of space are famous for their wonderful graphics. Quite a bright representative of it is the game slot Wild Space, which was liked by many users. The presented device will also please the gamer with a smart look. So, the user will have to play against the background of outer space and planets. In the role of symbols, the machine uses many thematic pictures. In addition, the animation in the game gives some plausibility and excitement. This will allow the player to fully concentrate on the game process and lead it with special interest. The stylistics of this online slot is also emphasized by the musical design accompanying the user in all his actions.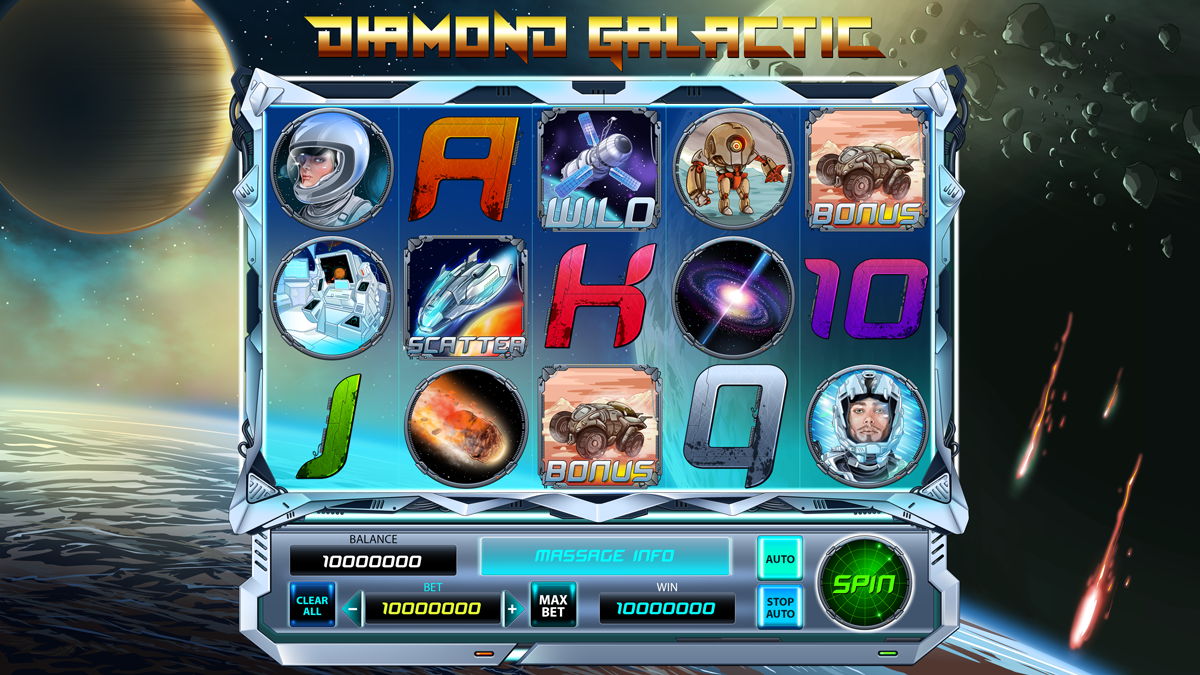 In many respects, outer space is an ideal theme for slot developers who want to create something truly creative. The most popular themes that we see again and again in slots are usually backed up by plot images that are used as symbols. Below, you can see the main background for this online slot game: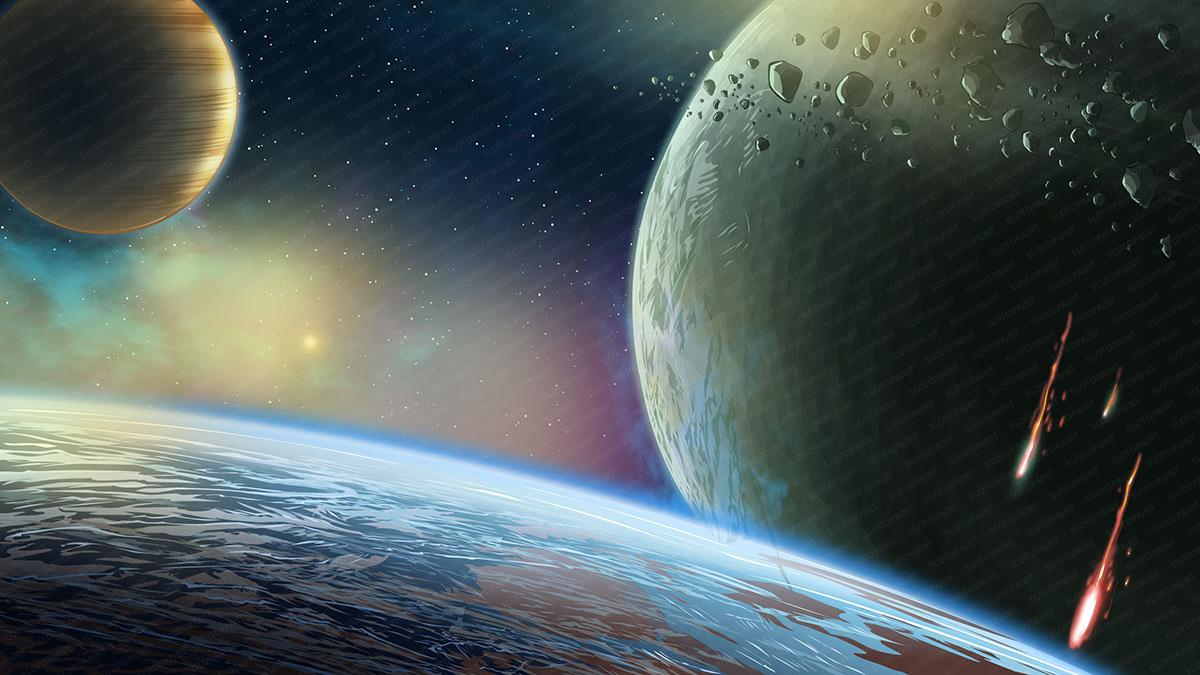 Space – an exciting theme with lots of symbols. In our slot machine, the symbols on the game reels are – astronauts, a robot, an asteroid, a space station, its command center, an explorer, a spaceship, an asteroid, a galaxy:
Below, you can see complete animation process of game symbols from categories "Middle" and "High" for this online slot machine:
This screen is an auxiliary table of rules and here are brief classifications of game symbols from the category "High". For example, The symbol "Wild" replaces any symbol on the game reels, excepting the "Scatter"and "Bonus" symbol. Symbol "Scatter" (in a case of appearing more than two) brings to the player activation Free Spins Round. The symbol "Bonus" (in a case of appearing more than two) brings to the player Bonus Round.
The next two screens are the auxiliary tables of rules and payments, where the player can get acquainted with all the numerical values that are awarded for the simultaneous getting of game symbols from the "low" and "medium" categories. The more symbols of a certain type occur simultaneously on the game reels, the more winning points you get: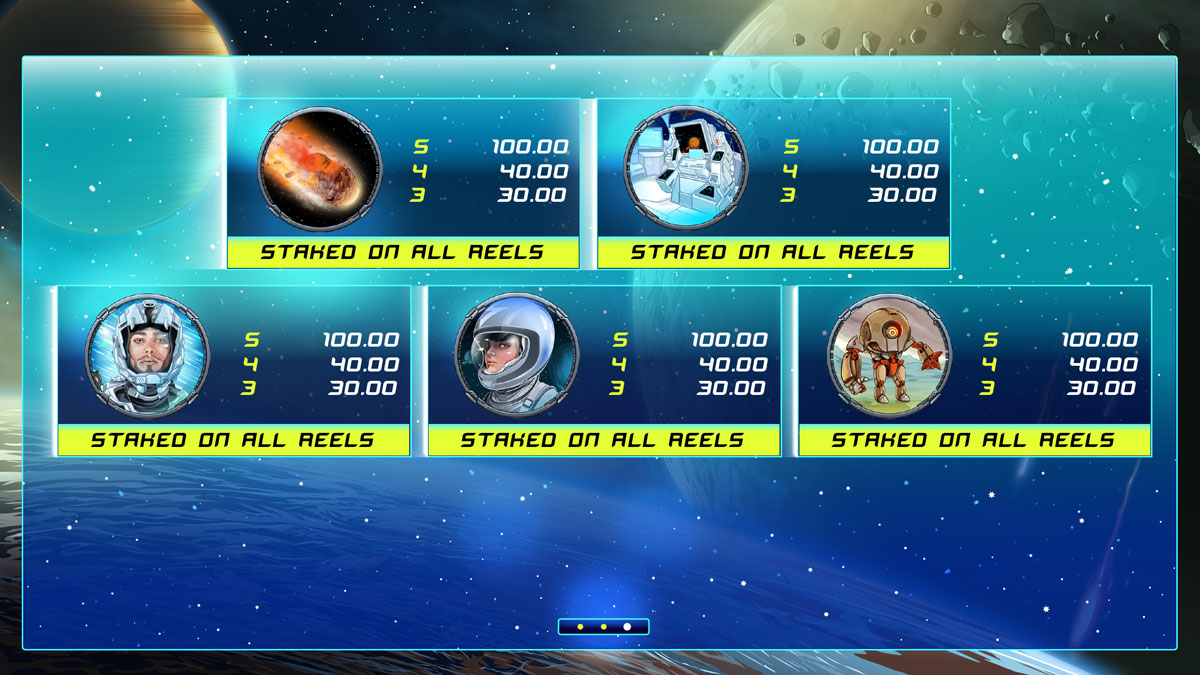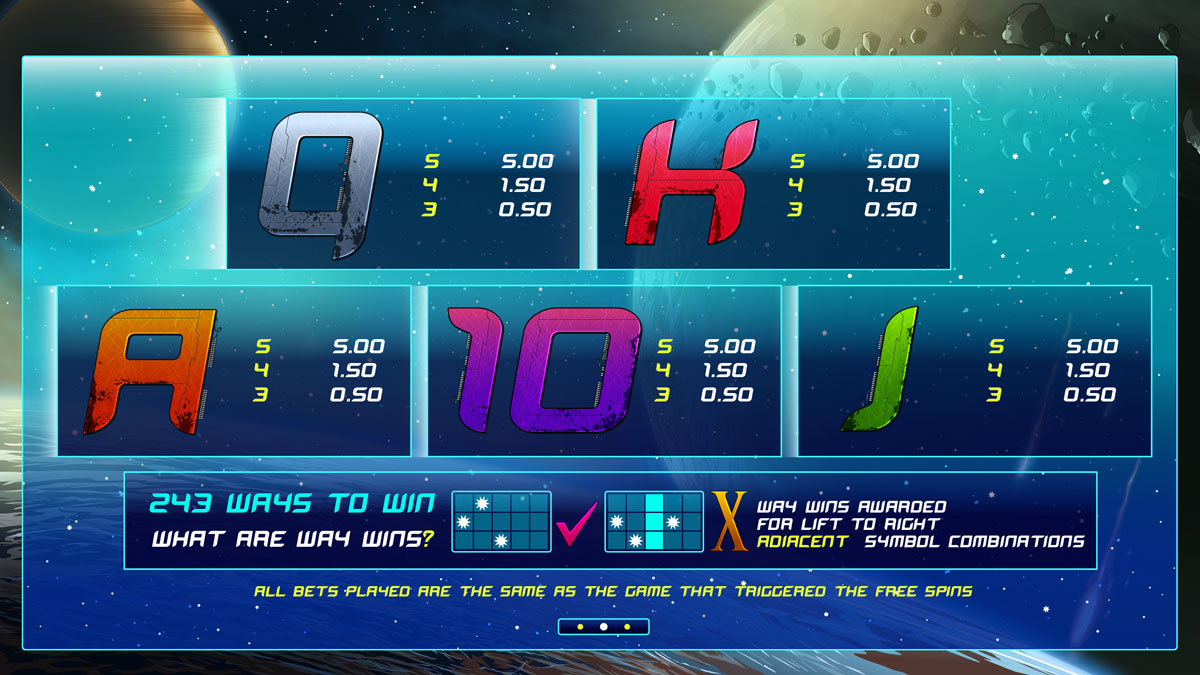 On this screen you can see the process of passing the bonus game of this slot machine. The Players has to choose objects for travel on them by the explorer: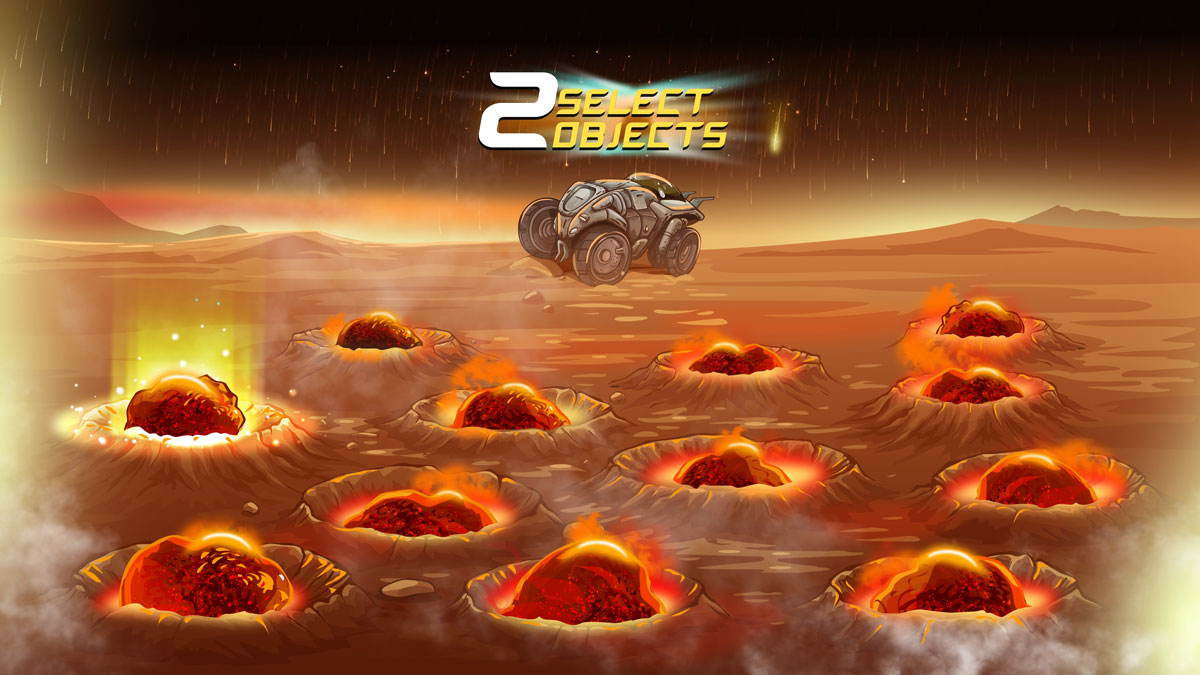 In this illustration, you can see the load screen when you start the slot machine: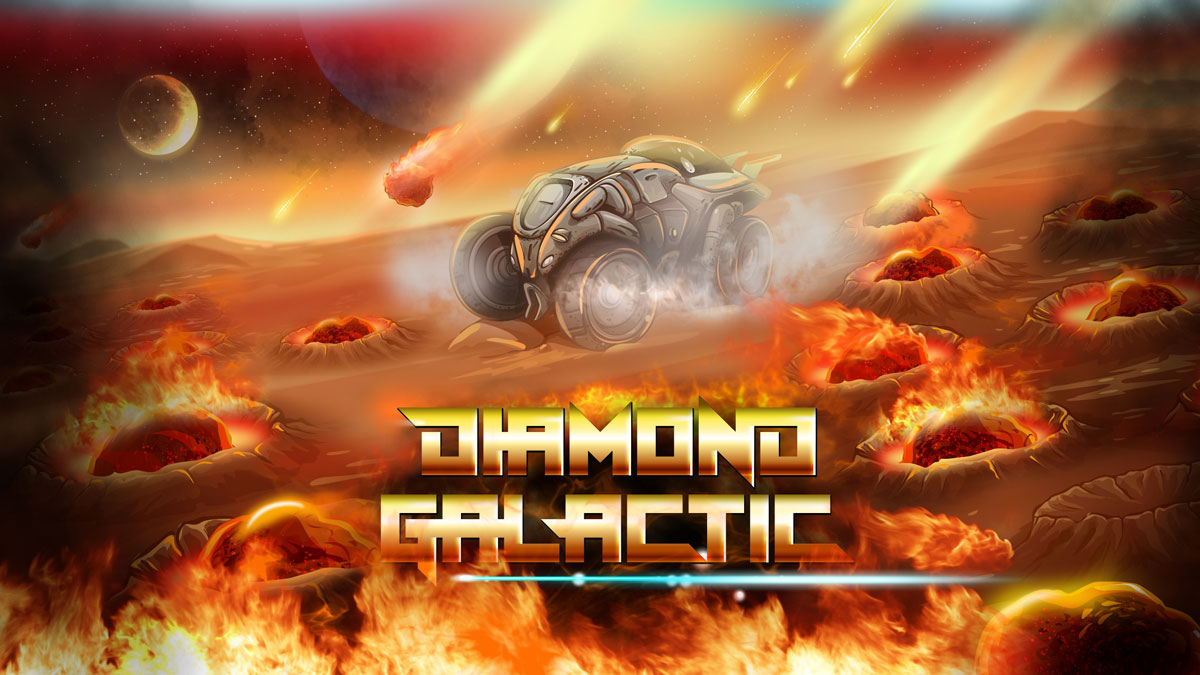 This illustration is an auxiliary background and serves as a background for the "Free Spins" mode and for pop-up screen with notifications for the player: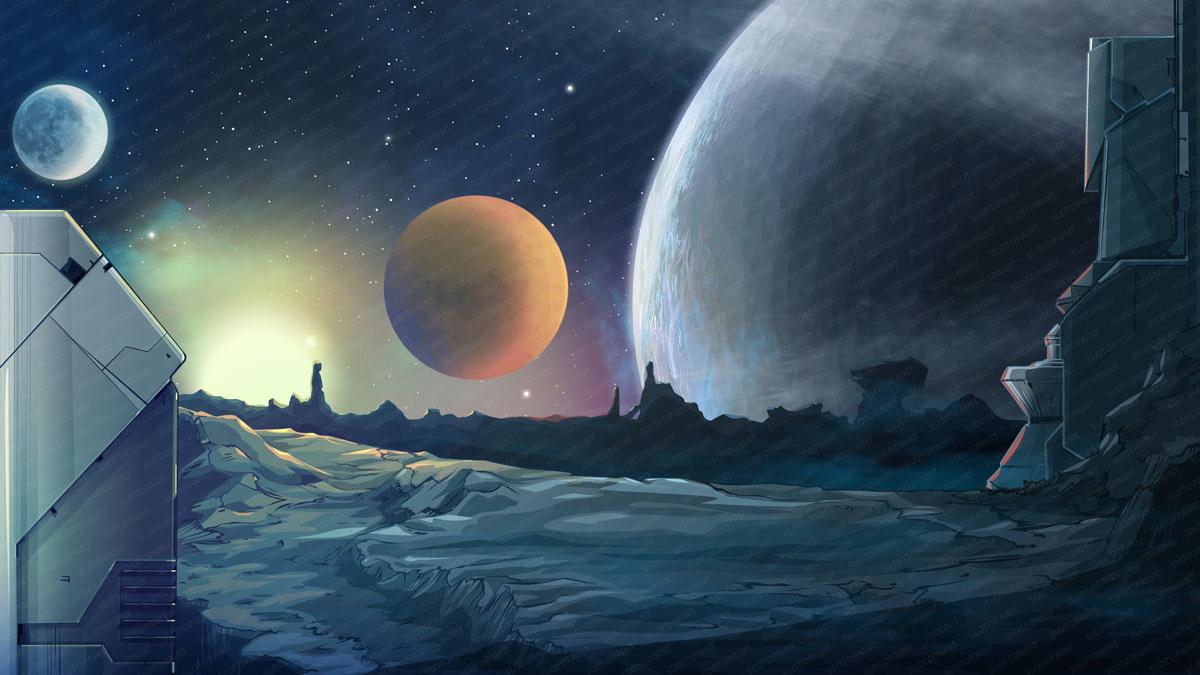 The rest splash screens are pop-up screens, giving information to the player of the following:
On the first – Congratulations with a Winnings;
On the second – Congratulations with the Free Spins;
On the third – Winnings as a Big Win;
On the fourth – Winnings as a Mega Big Win;
On the fifth – Winnings as a Super Big Win;