Christmas Themed online slot game
Waiting for Christmas is a special time when you really want to believe in a miracle. It's good if the snow crunches under your feet, your cheeks are flushed with frost, the garlands illuminate everything around and joy overflows. But if there is no mood, I don't feel like a holiday and I don't believe in miracles, then I urgently need to create my mood! You can arrange a marathon of holiday films and cartoons. And no less interesting is to arrange a trip on our Christmas night. It's too early to decorate a Christmas tree and buy gifts, but I'd like to have a New Year's mood right now. By the way, it can be different: you can tremble in anticipation of good miracles, laugh loudly with friends, or you can wait for dangerous adventures and tremble with anticipation, as in childhood. Present yourself not only a fairy tale, but also profit. If you are interested in our new product, you can buy it at our store – https://slotopaint.com/product/christmas-night/: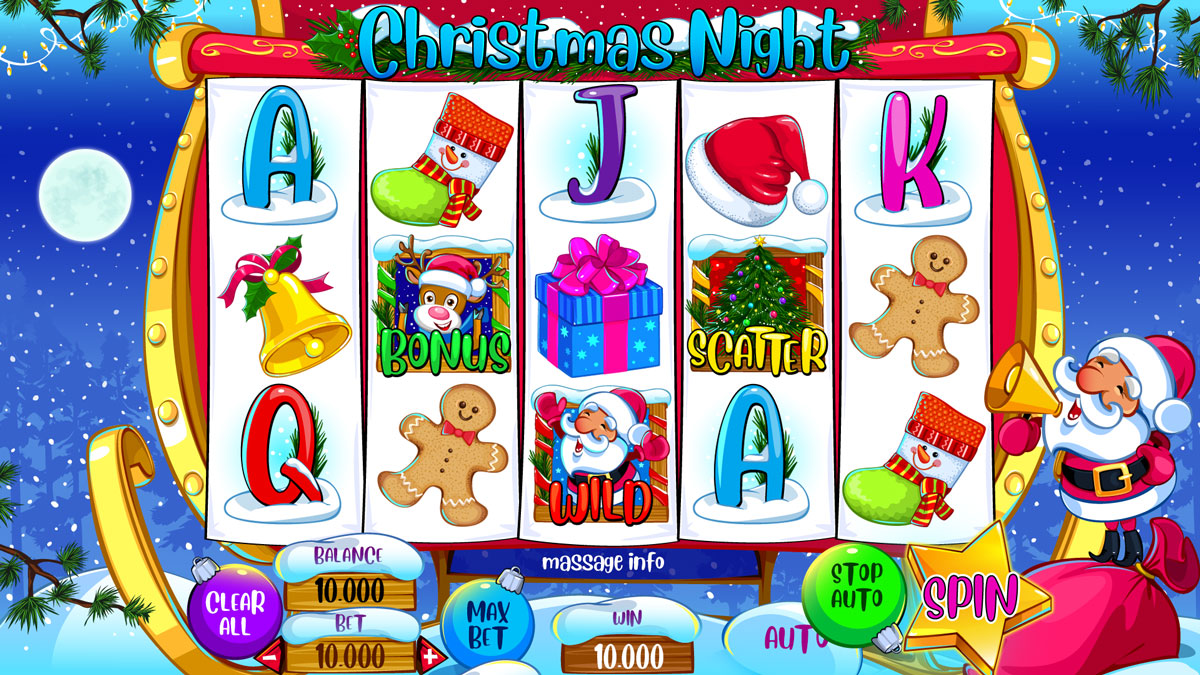 In the frantic pace of life, it's hard for people to keep their dream "by the tail". Everyday life is washed away by illusions, and only everyday life remains with its usual fatigue. Everyone wants to plunge into the winter atmosphere and tune in to an expectantly festive mood. The bewitching atmosphere is felt thanks to the graphic design. In the background is a quiet, calm, mysterious, snowy night, and on the ground snowdrifts untouched by anyone else. All these details immerse the player in a real fairy tale.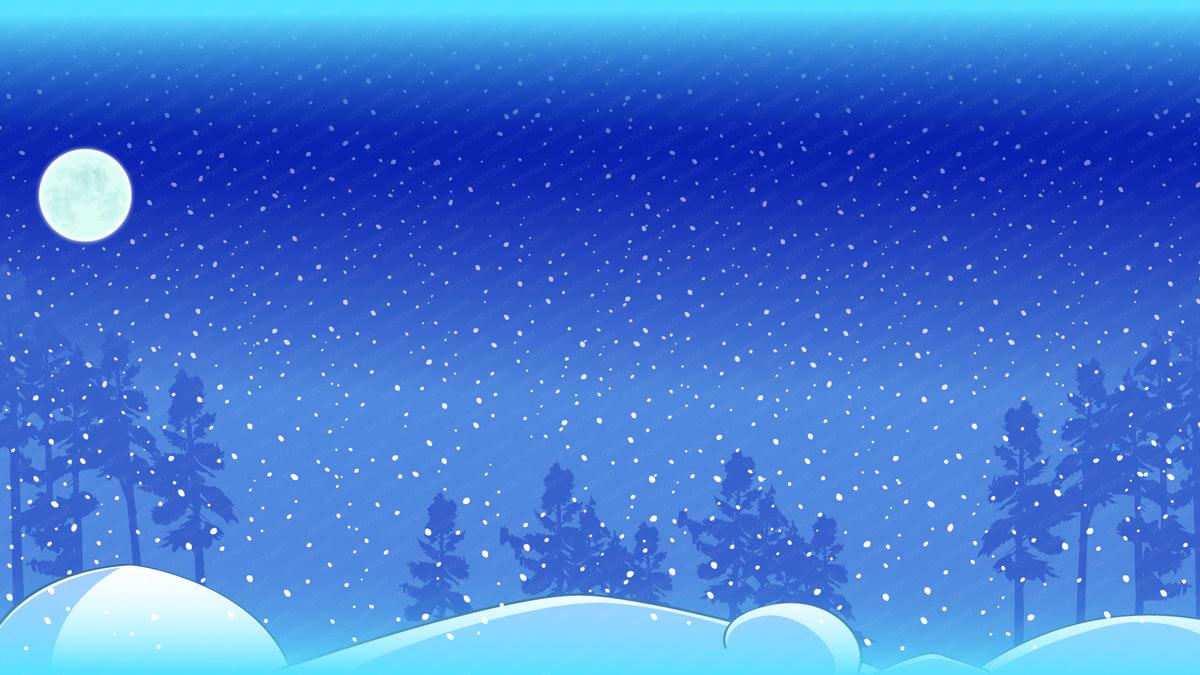 The slot uses 12 symbols: card signs, Santa's red hat, Christmas bell, gift box, gingerbread man, funny boot and three special symbols. The function of the Wild is entrusted to the main character of Christmas – Santa Claus. Its combinations have a high payout ratio. His responsibilities include replacing other symbols in order to complete the winning combination. An integral attribute of this holiday – an elegant tree, it's a Scatter. It plays scatter and brings good profits, and its appearance is welcome, as it launches Free Spins. When 3 or more deers appear on the screen, then the bonus mode is activated.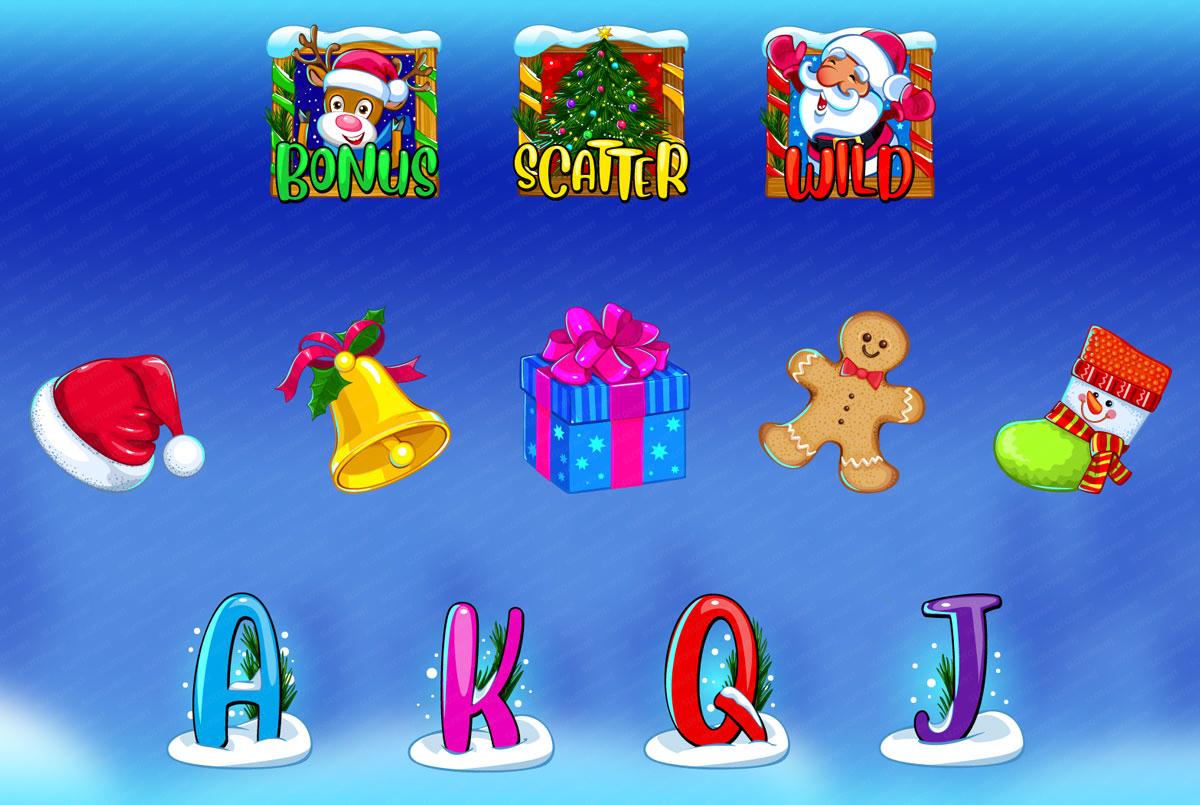 When the deers will move you to the bonus game, nine cells with the image of the moon and the star will appear on the screen at once, for which the multipliers are fixed. Choosing cells in random order, the participant generates his winnings.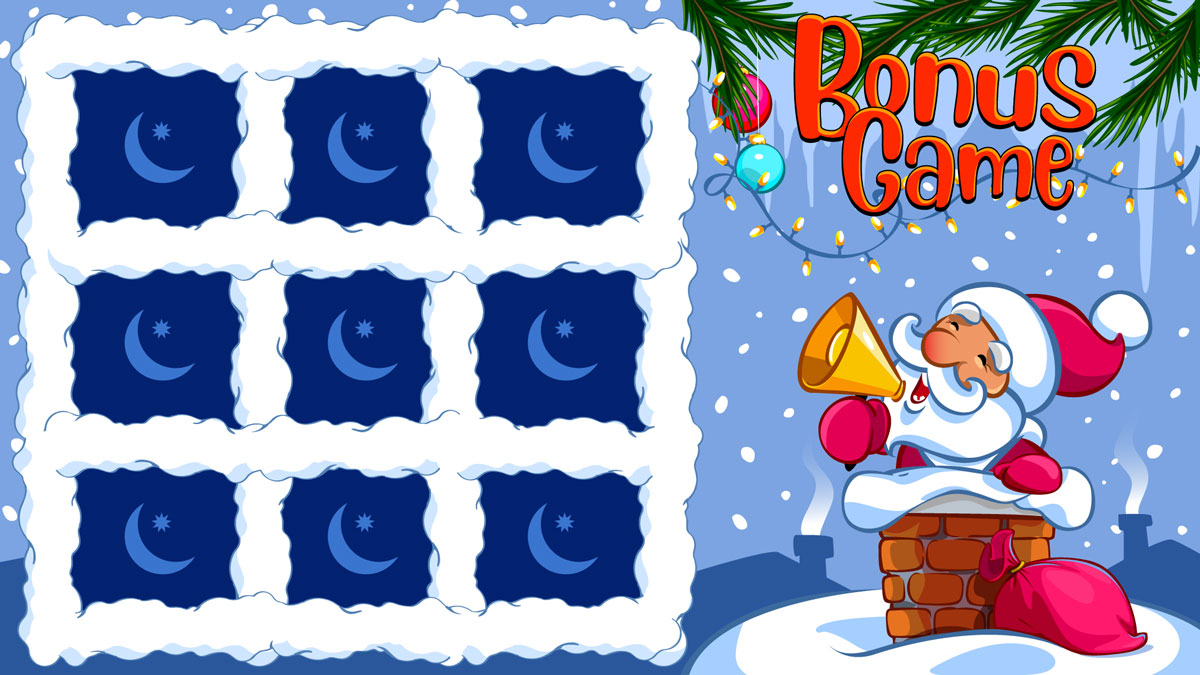 Each cell hides its own multiplier. Listen, maybe Santa will tell you where the maximum values are hidden.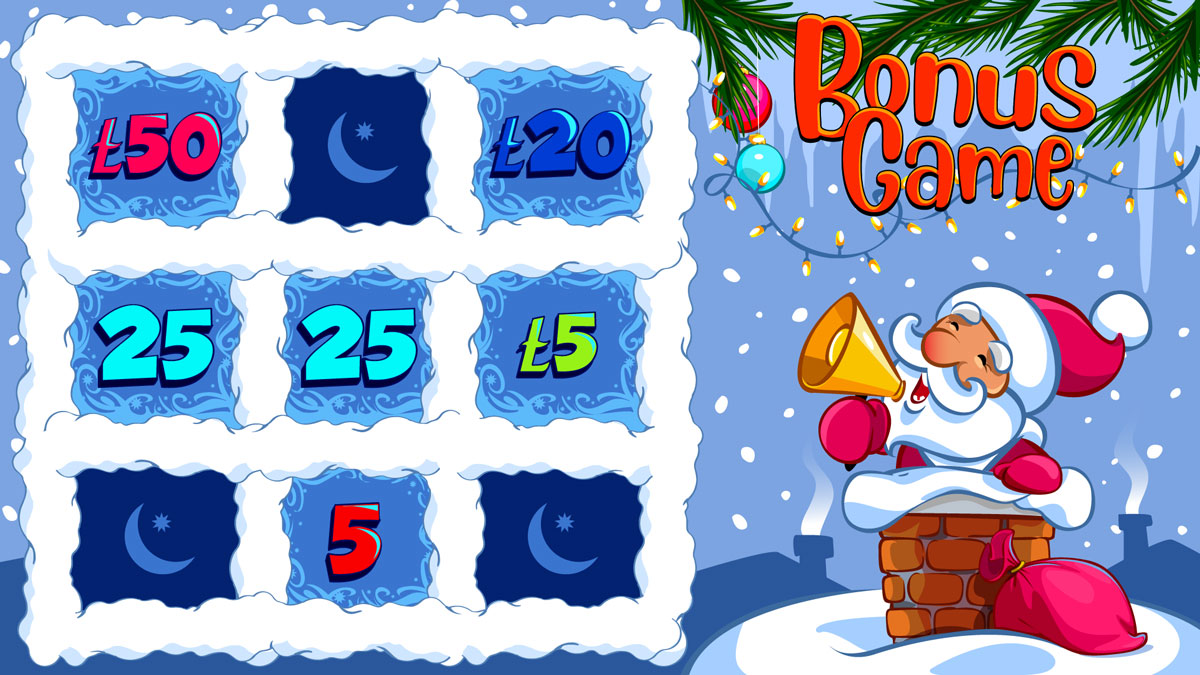 Which cards will help to increase the effectiveness of the game depends only on you. This bonus round is filled with pleasant victories, they have a special charm and allow you to experience magical emotions.
There is a special payout table, that consists of two pages, in which all possible symbols are presented, as well as their winning odds. Using this table, a player can easily determine the value of symbols and the amount of winnings if they match. At the first screen, pictograms, description and features of special symbols: Wild, Scatter and Bonus. At 12 o'clock 15 prize spins are activated. In this round additional wild symbols will be presented – a portrait of Santa Claus and his sleigh. During free spins, a Christmas tree will appear on the reels. It acts as a Scatter symbol. If its image lands simultaneously at the two extreme reels, free spins game mode is activated.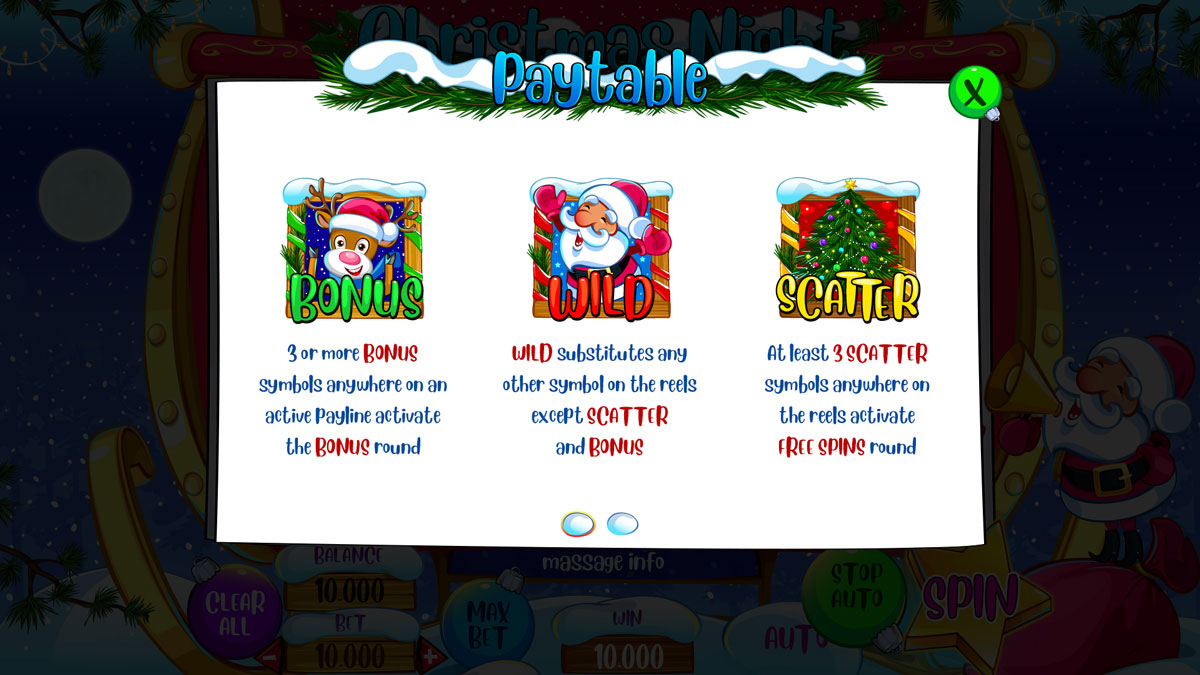 The second screen shows how much money you can win by receiving a specific combination of symbols. Such payments are clear even to beginners. The more rare symbols stack in a line, the larger will be your prize.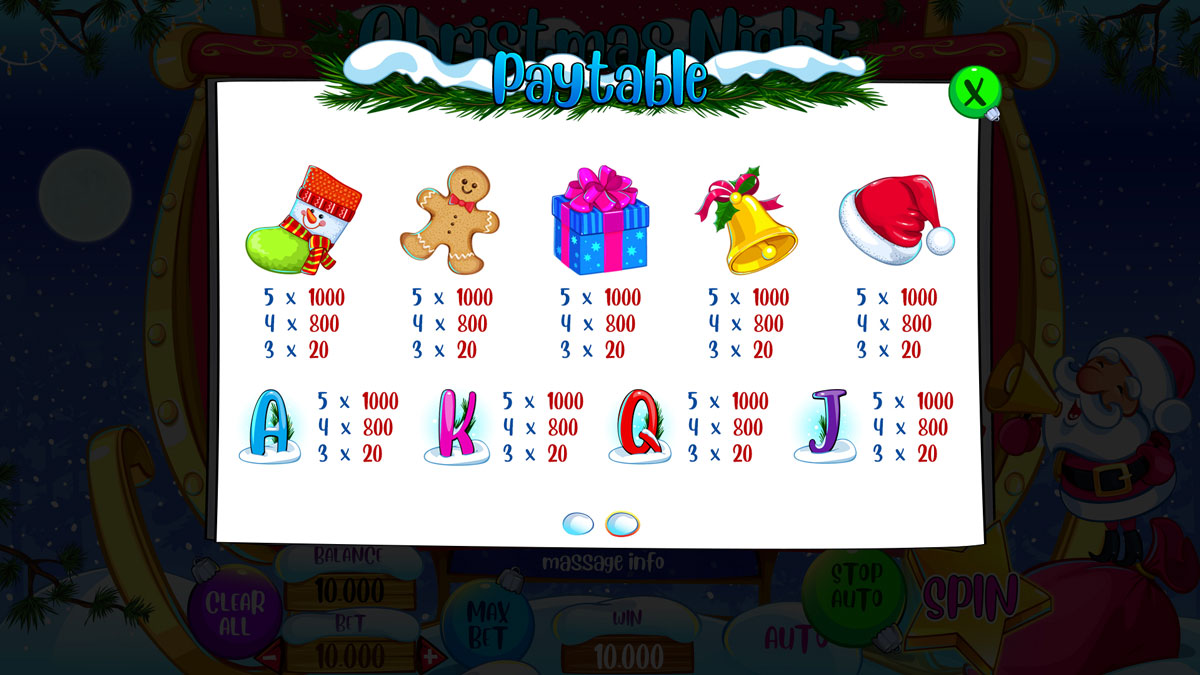 Three or more Bonus-deer symbols on the winning line will move the player to the bonus game. This window will notify the player about this mode, just click OK.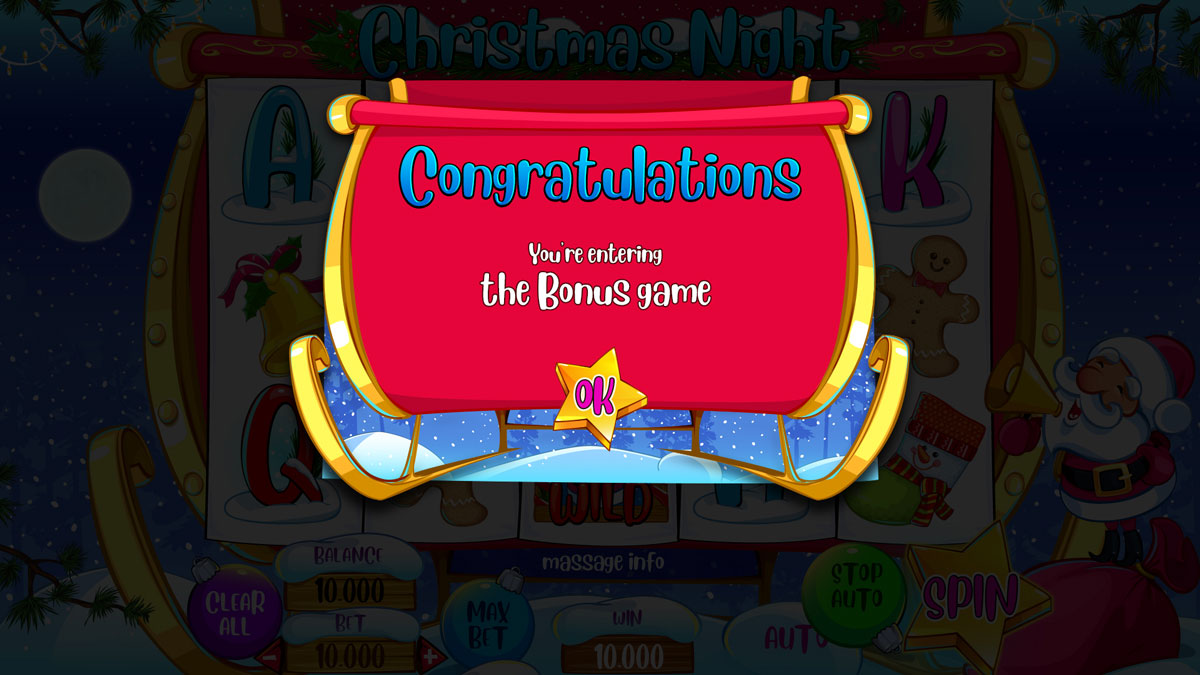 Santa's sleigh will move your winnings in the bonus game to the overall balance, with the same speed with which they can race.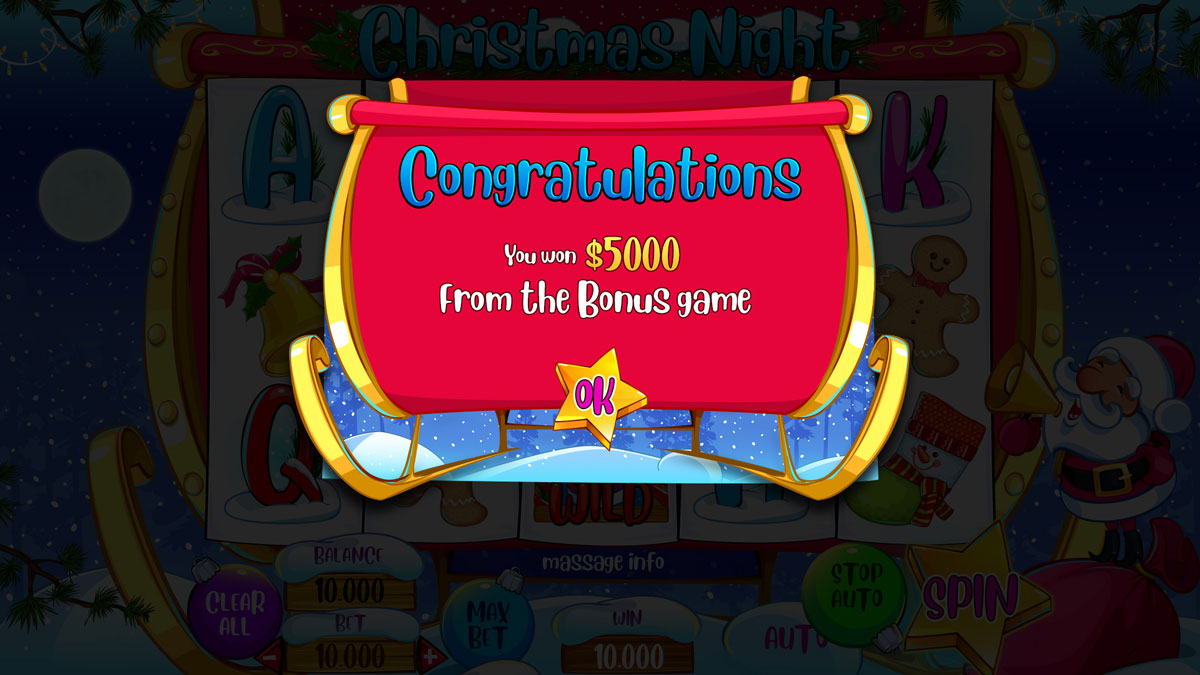 A festively decorated Christmas tree in the role of a Scatter will not only bring a festive mood, but will also start Free Spins, which will certainly bring additional prizes.
The entire amount that was earned in Free Spins will be transferred to the player on the total account.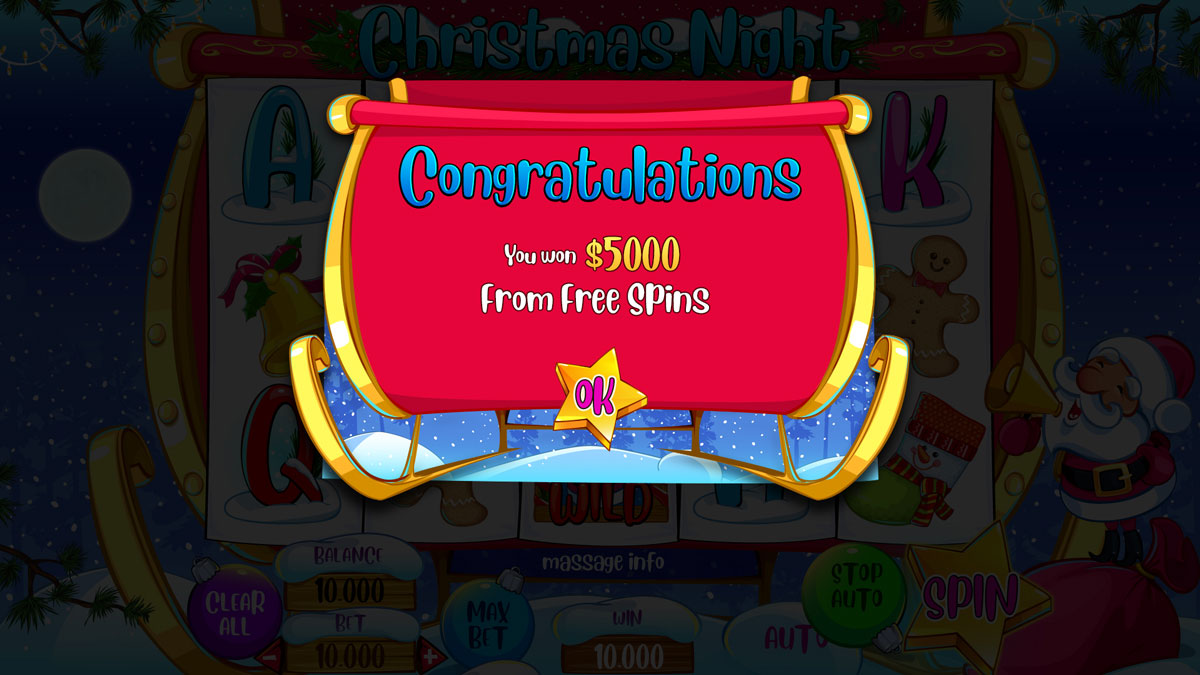 The magical New Year holiday awakens childhood dreams in us. Yielding to the magic of city lights, we drink cocoa, ice skate, decorate the house, light garlands and candles in the evenings, read winter books and watch old tales on TV. Immerse yourself in Christmas night with us at any time of the year.