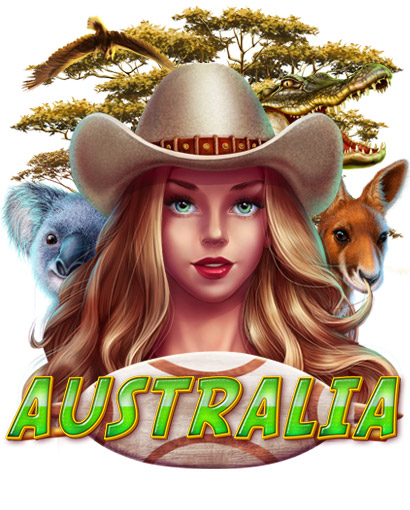 Australian Themed online slot game
The theme of this slot, judging by the name, is Australian, after all here you can meet a bunch of marsupial animals that live in Australia. Funny animals and painted people of a tribe can easily take you to the virtual world. The style of the emulator in question fully corresponds to the proposed theme and complements it. Players will be able, without applying much effort, go back to the world of rest and entertainment. If you are interested in our new product, you can purchase it at our store – https://slotopaint.com/product/australia/: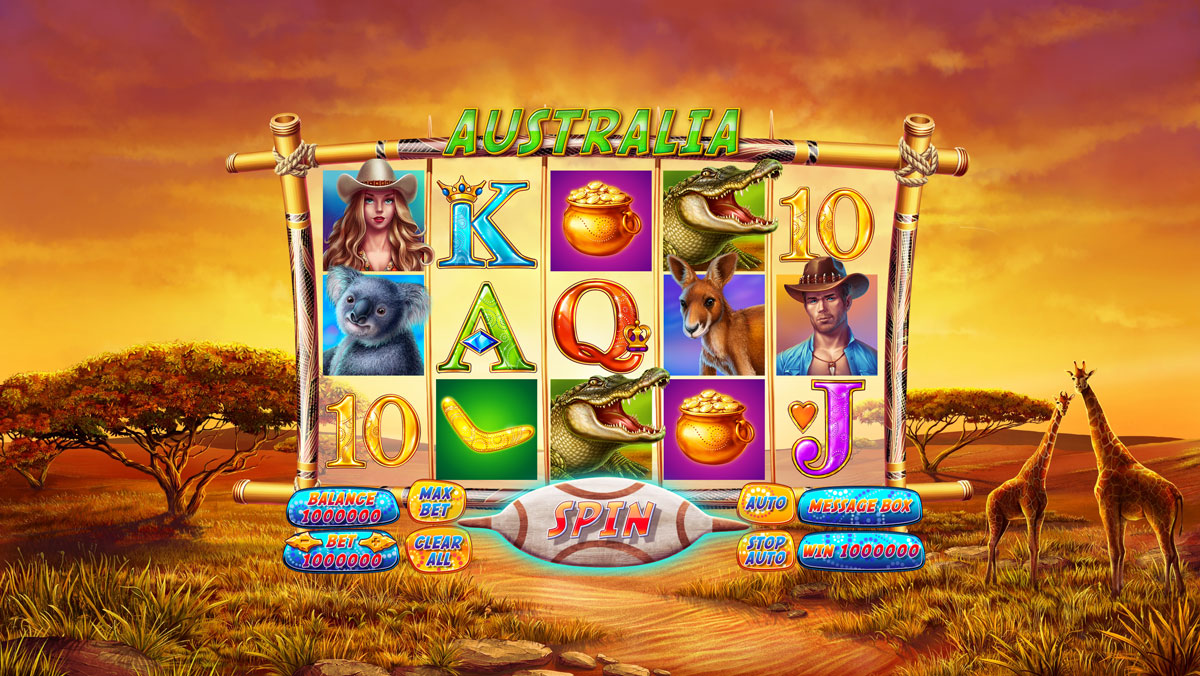 Since the slot machine is dedicated to the fauna of Australia, representatives of the animal world of a given continent are depicted on its reels: crocodile, koala and kangaroo. In addition, the letters appear on the screen, indicating the values of playing cards. They are designed in the style characteristic of the culture of the indigenous population of the continent.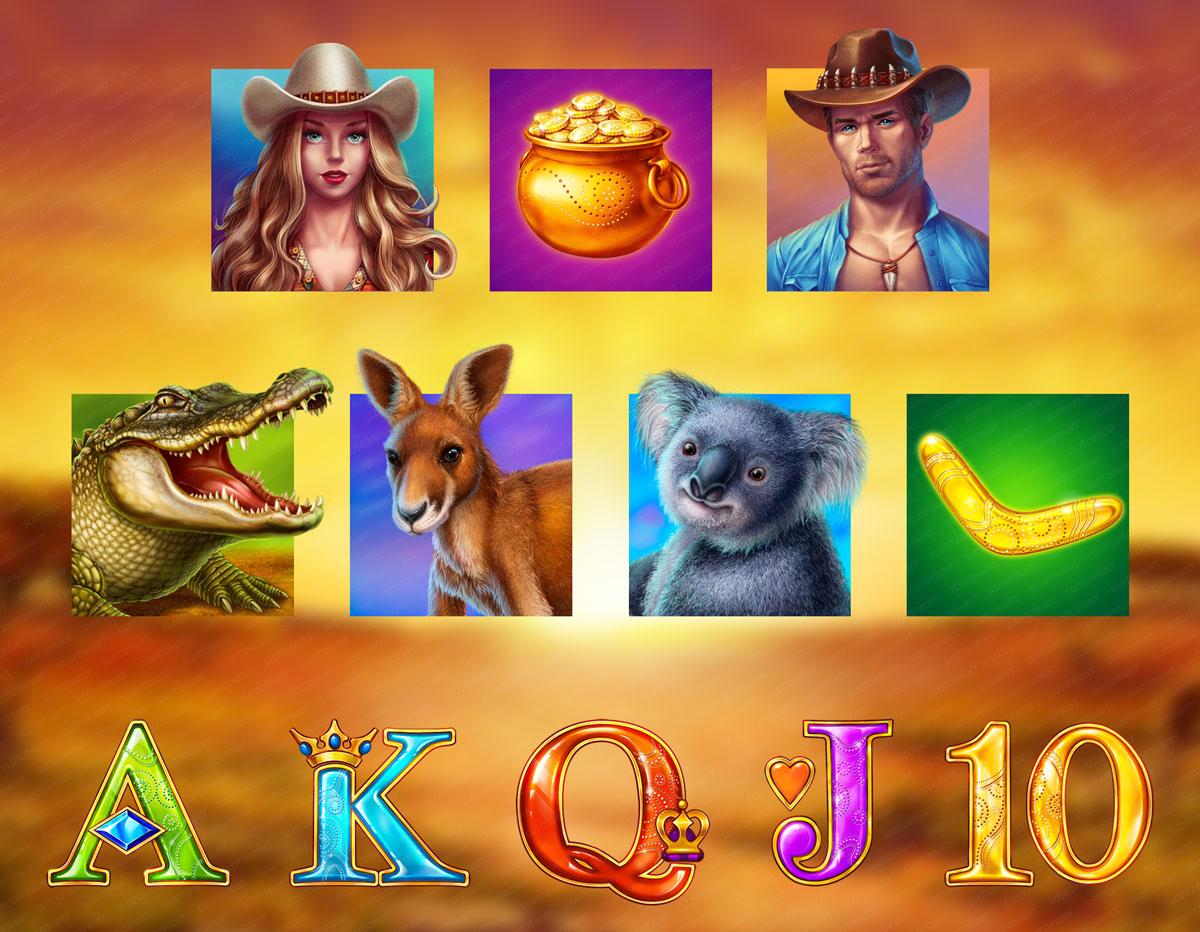 Australia is home to the most interesting and weirdest wildlife in the world, with a huge variety of creatures. For main illustration for this online slot, we chosen an incredible sunset of the wild Australian savannah: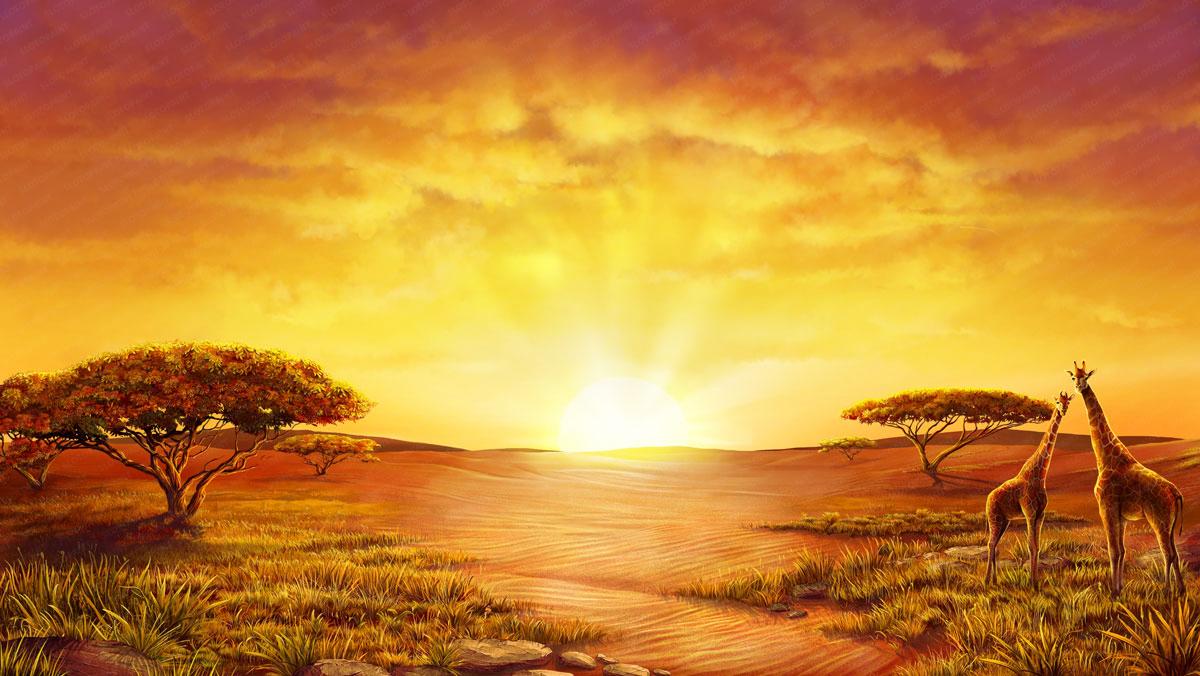 On the screen below, you can see the auxiliary table of rules and here are brief classifications of game symbols from the category "High".  The symbol "Wild" (Girl) replaces any symbol on the game reels, excepting the "Scatter"and "Bonus" symbol. The symbol "Bonus" (Cowboy) (in a case of appearing more than two) brings to the player Bonus Round. And the symbol "Scatter" (A Pot of Gold) (in a case of appearing more than two) brings to the player activation Free Spins Round: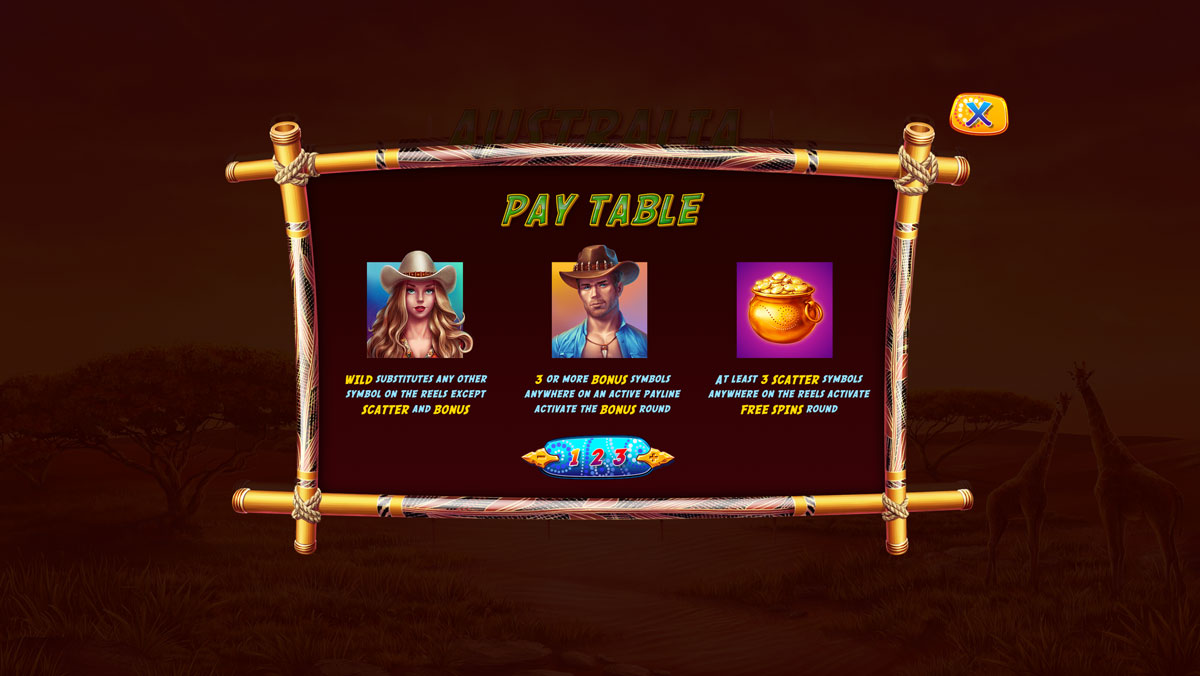 On the next screen you can see the payout table from the category "Regular". Payouts are foreseen on condition that at least three identical symbols appear on the reels of the machine, the more symbols there are the higher the payout: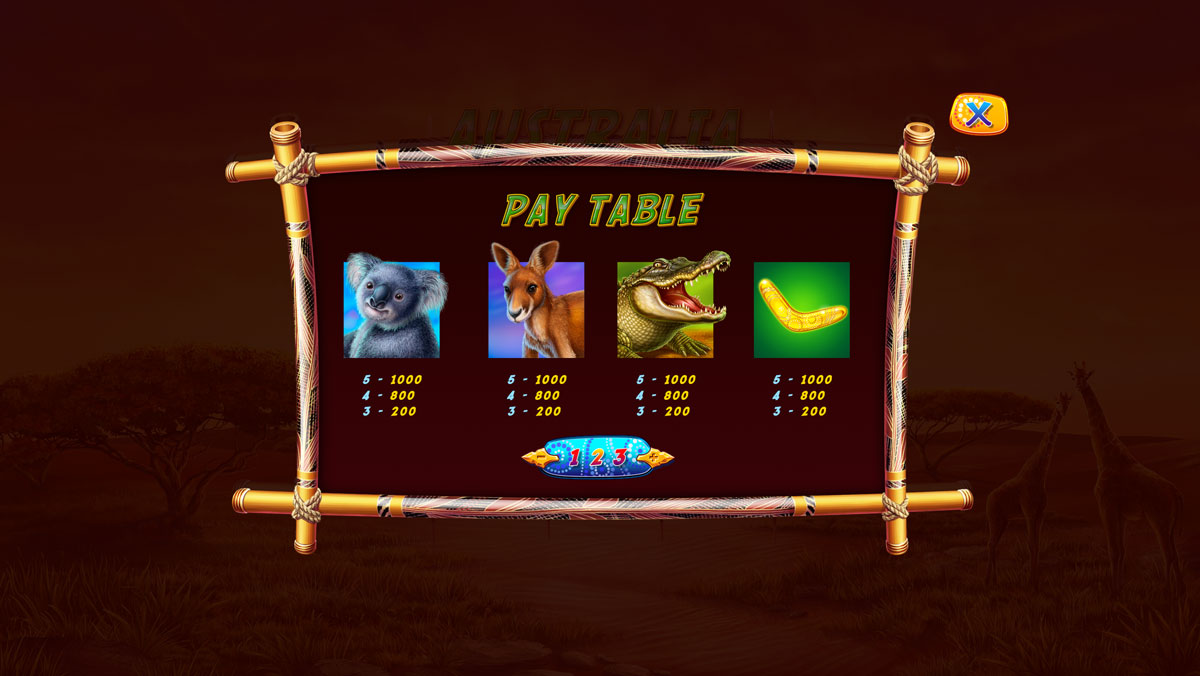 This screen also shows the payout table, only from another category, namely the category "Low":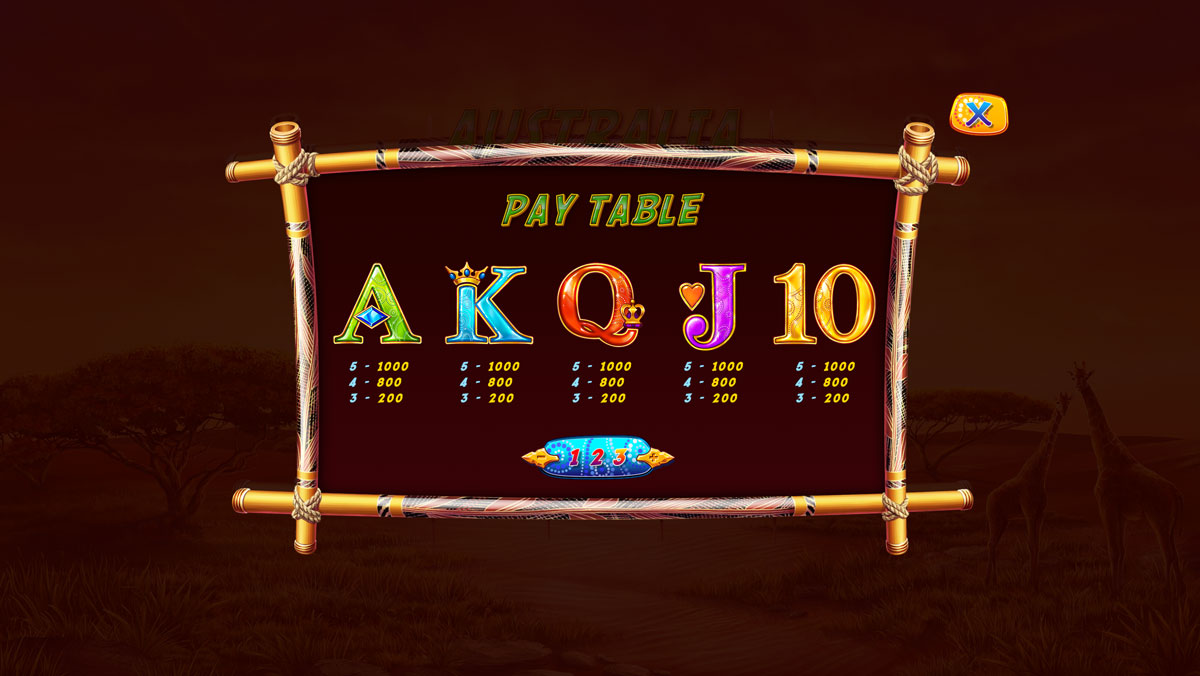 The next four screens are pop-up screens, giving information to the player of the following:
On the first – Congratulations with the Free Spins game;
On the second – Winnings from Free Spins game;
On the third – Congratulations with the Bonus game;
On the fourth –  Winnings from Bonus game.