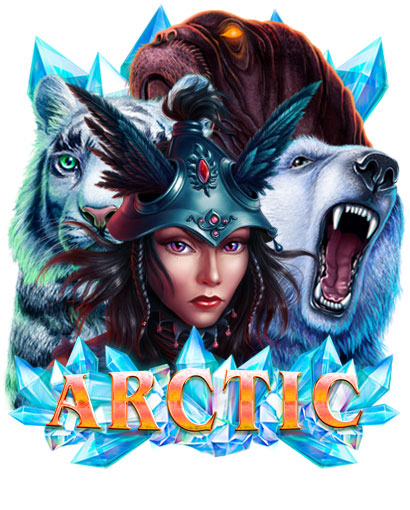 Arctic Themed online casino slot game
"Arctic" is an online video slot game developed by our 2d designers, covering the theme of permafrost and fairy-tale creatures in the face of the Snow Queen. Our new slot machine is an amazing opportunity to travel back to the distant Arctic, where players will be waiting for amazing adventures. If you are interested in this slot, you can purchase it at our store – https://slotopaint.com/product/arctic/: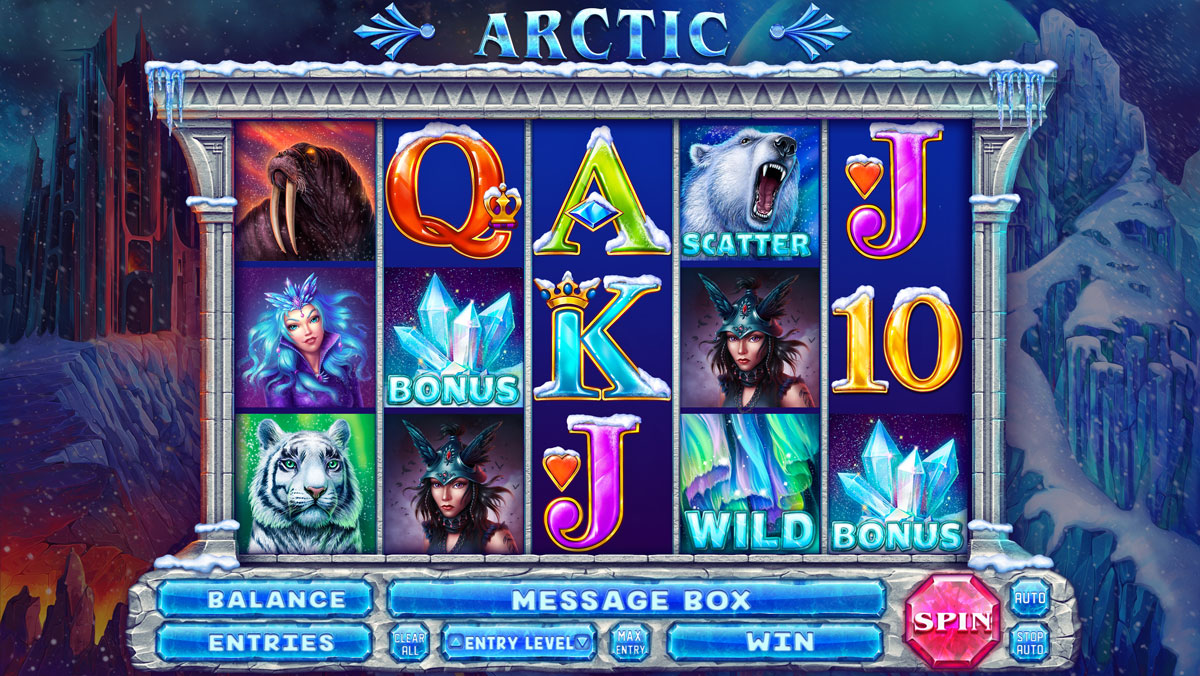 Graphic design, sound and visual effects of the game convey the atmosphere of the icy continent. An illustration about the struggle of two forces (planets) – light and dark, in the boundless ice of the north – was chosen as the main background: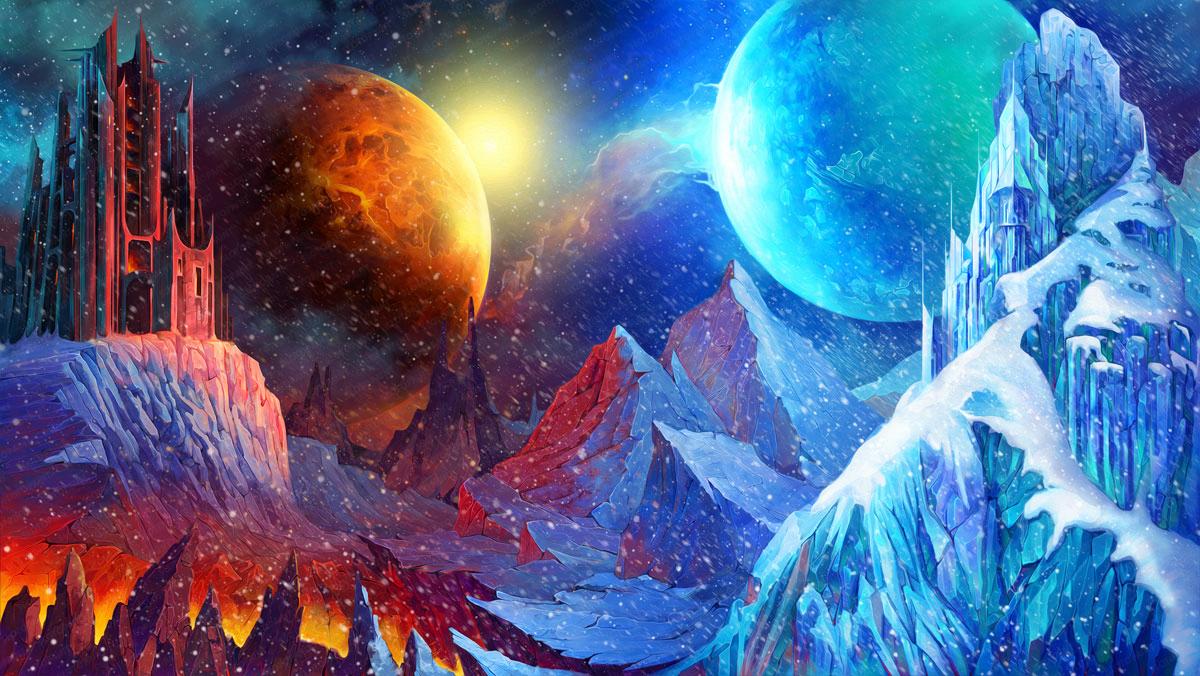 The plot of this slot unfolds in the polar latitudes of the Arctic between the light and dark Queens. So, through the game flows Arctic subjects. In the symbols you will meet the two Snow Queens, a white bengal tiger, a walrus and ice letters. The "Wild"symbol of the wslot game is the Northern Lights, the "Bonus" symbol is Crystals, and the "Scatter" symbol is the white polar Bear: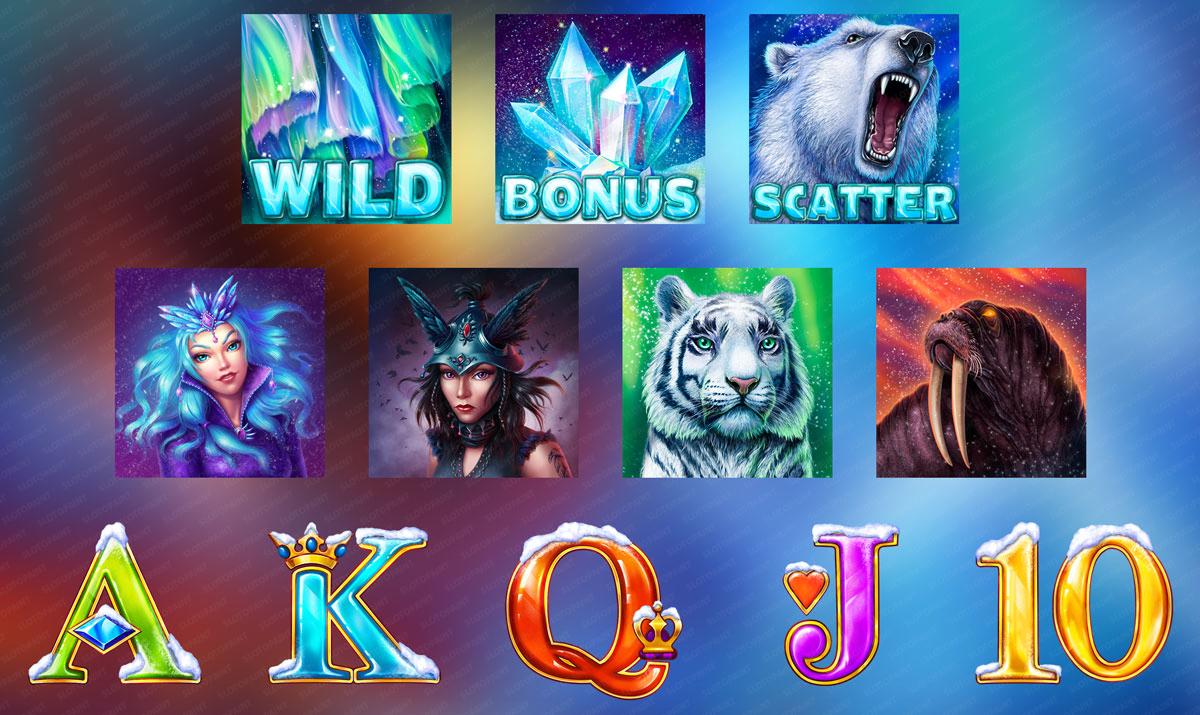 On the screen below, you can see the auxiliary table of rules and here are brief classifications of game symbols from the category "High". For example, The symbol "Bonus" (Crystals) (in a case of appearing more than two) activate to the player Bonus Round.  The symbol "Wild" (Northern Lights) replaces any other symbol on the game reels, excepting the "Scatter"and "Bonus" symbol. And the symbol "Scatter" (White Polar Bear) (in a case of appearing more than two) brings to the player activation Free Spins Round: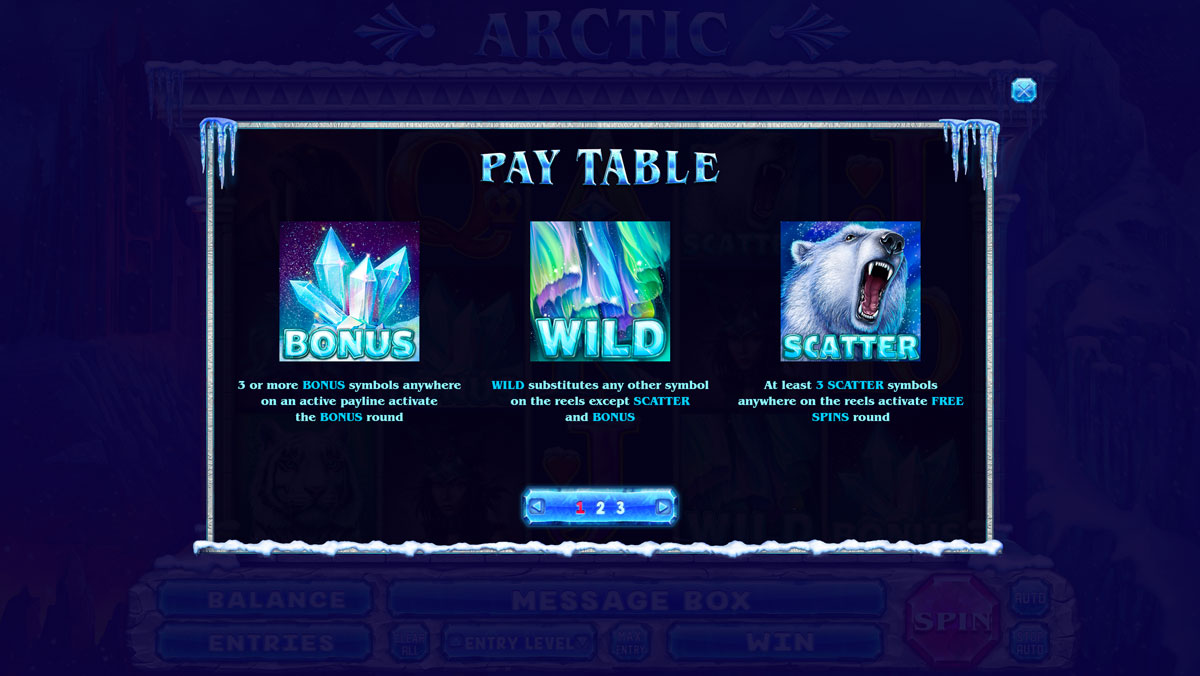 The next two screens are the auxiliary tables of rules and payments, where the player can get acquainted with all the numerical values that are awarded for the simultaneous getting of game symbols from the "low" and "medium" categories. The more symbols of a certain type occur simultaneously on the game reels, the more winning points you get: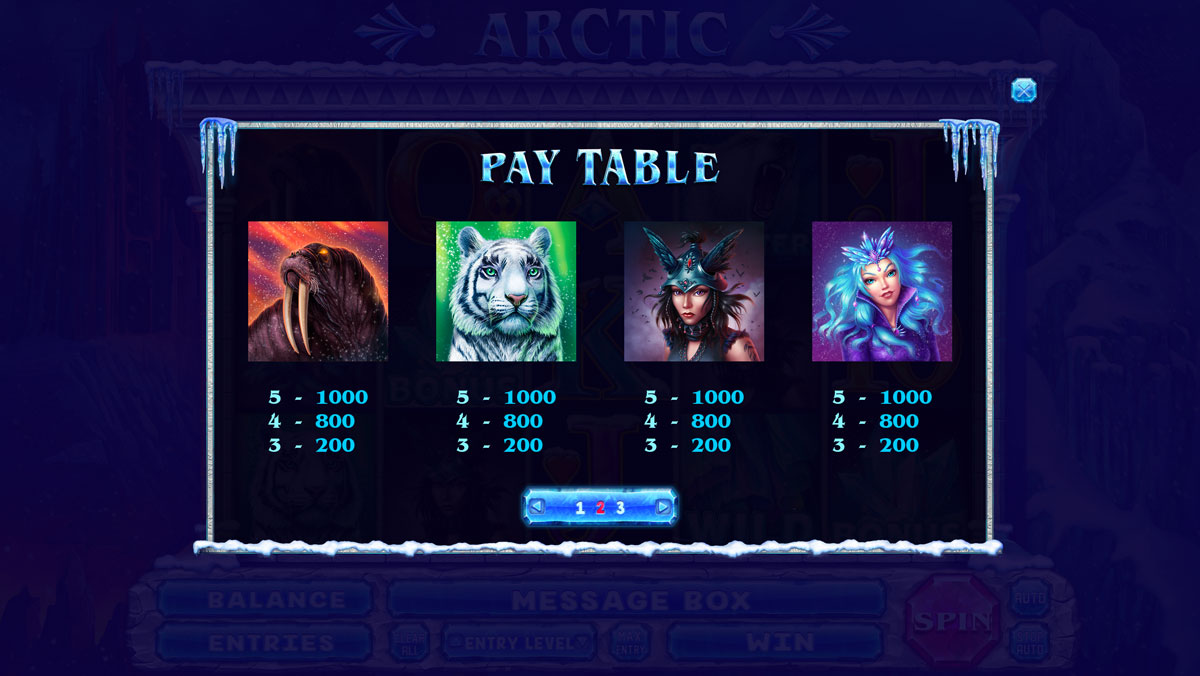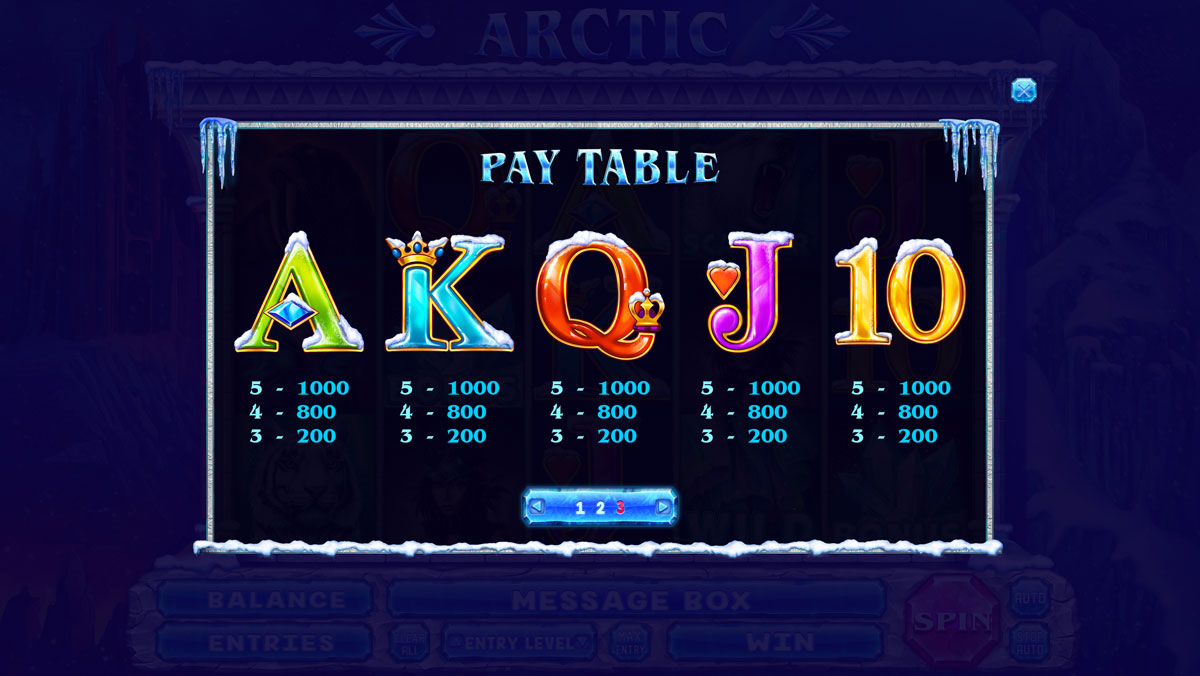 The next four screens are pop-up screens, giving information to the player of the following:
On the first – Congratulations with the Free Spins game;
On the second – Winnings from Free Spins game;
On the third – Congratulations with the Bonus game;
On the fourth – Winnings from Bonus game.