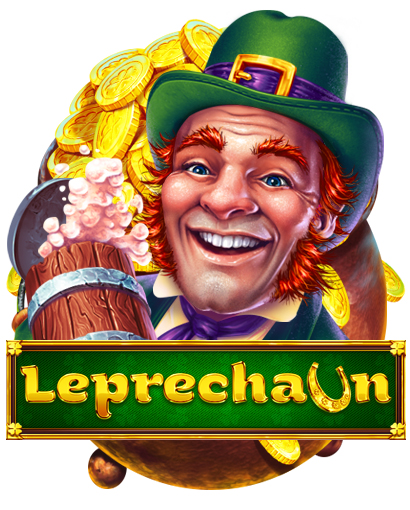 Meet the latest update in our shop – online slot machine "Leprechaun", available for you at https://slotopaint.com/product/leprechaun/
These mythical creatures are often described as withered, bearded old men dressed in green clothes (the early versions were dressed in red). They wear shoes with buckles, and often leather aprons. Sometimes you can see a pointed cap or hat. Leprechauns can also smoke a pipe. In this slot machine we have collected all the symbols representing the life activity of leprechauns. You can see them on the game reel: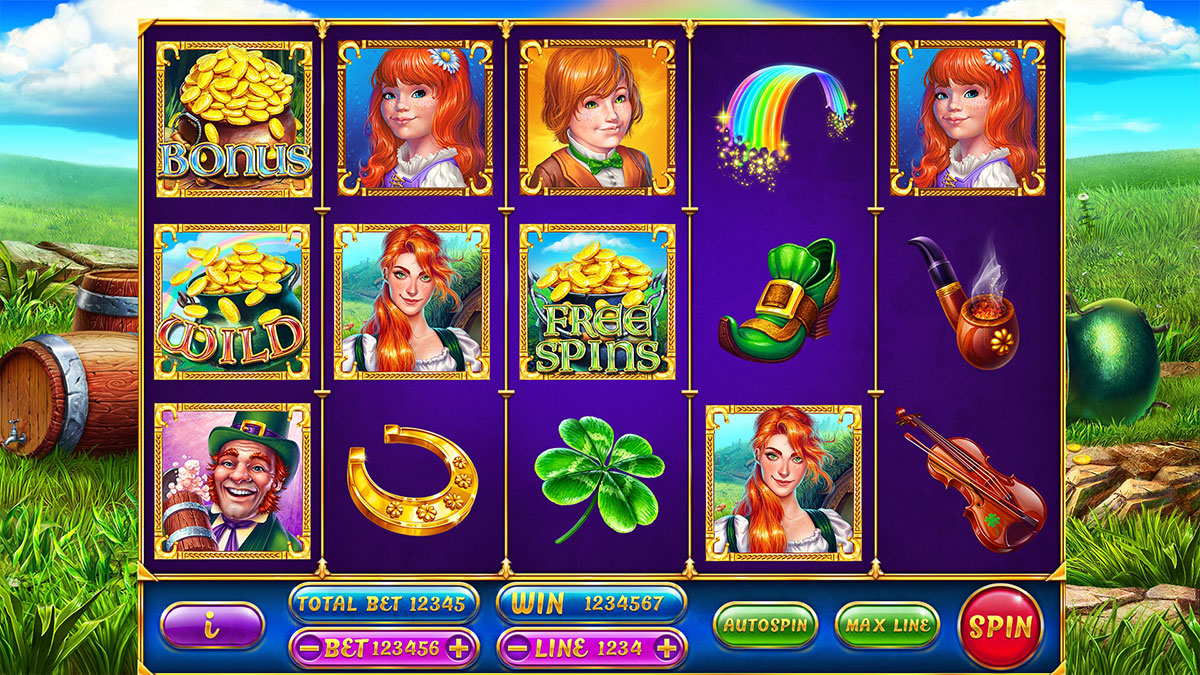 Other researchers say that the word "leprechaun" can come from the Irish Leath bhrogan, that is, the shoemaker. Indeed, although leprechauns are often associated with wealth and gold, in folklore their main vocation is not glamorous at all: they act as humble shoemakers. The shoe business seems to be quite profitable in the fairy-tale world, since every leprechaun, according to legend, has his own pot of gold, which can often be found at the end of the rainbow. This is what made the basis of the main background of the slot: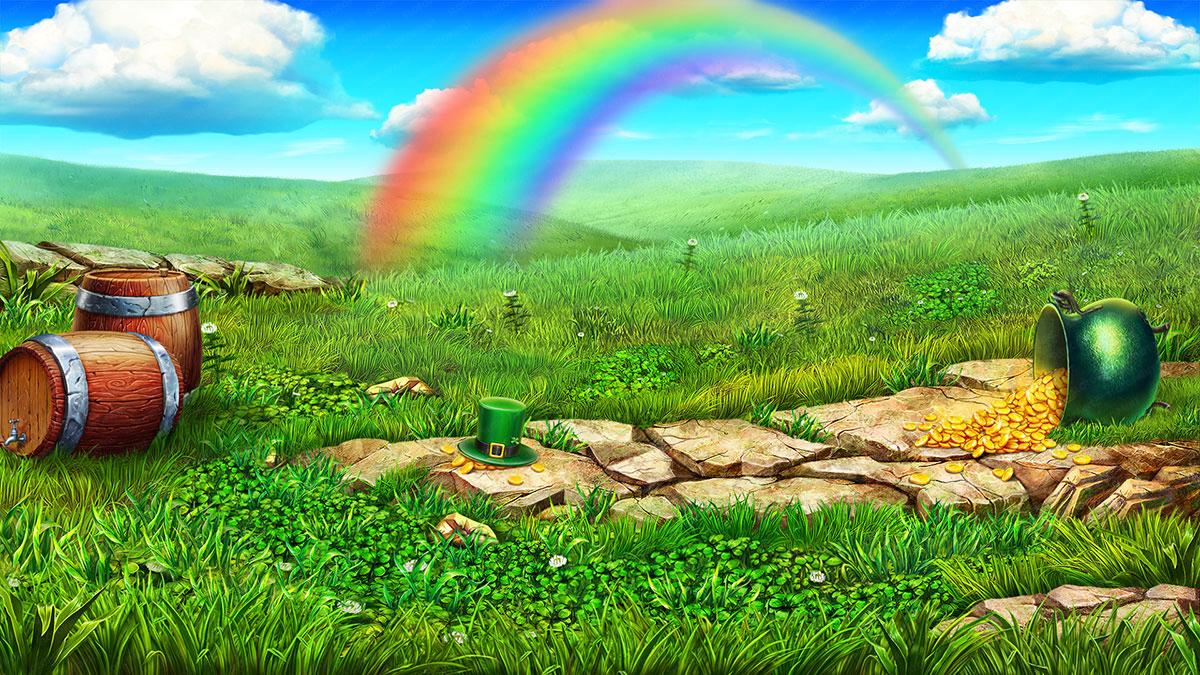 This dark background image is additional. The game interface is located in the central part of the background image and doesn't overlap its remaining parts.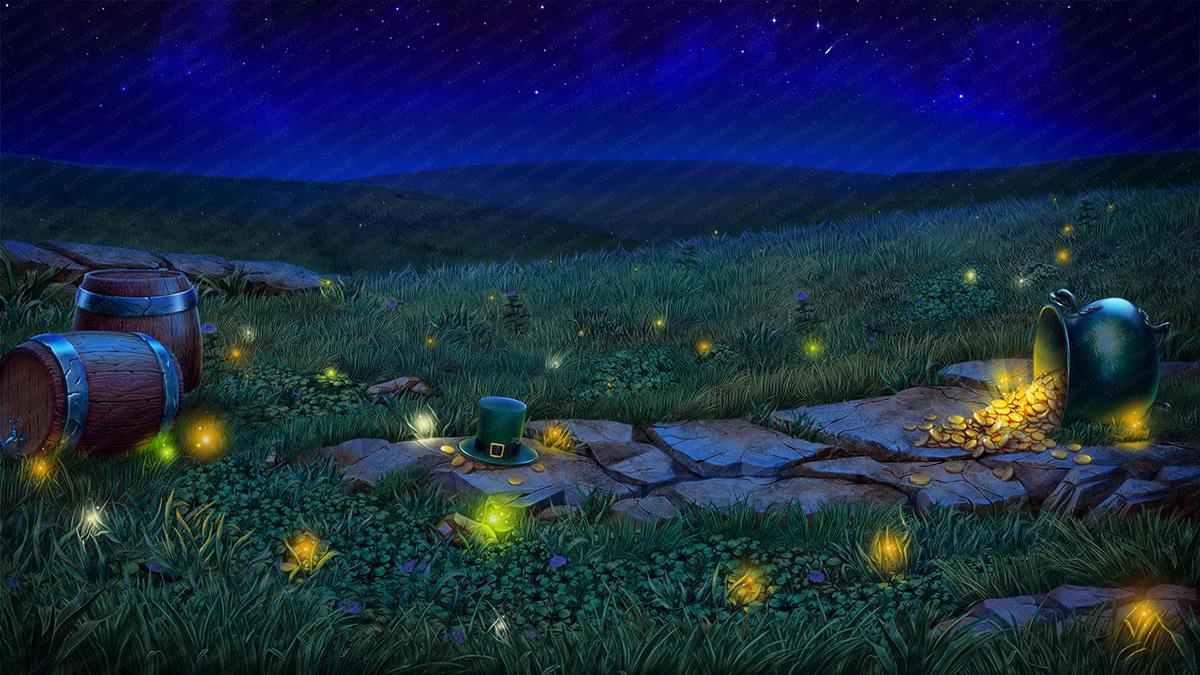 According to Irish legends, people who were fortunate enough to find a leprechaun and capture him or (in some stories) steal his magic ring, coin or amulet, can offer him to exchange his freedom for treasure. They say that leprechauns, as a rule, give a person three desires. But dealing with them can be very difficult.
You can see the final versions of the thematic game symbols here. Getting of these symbols at the game reels brings the usual number of points to the player, and obtaining of several symbols will multiply the number of winning points: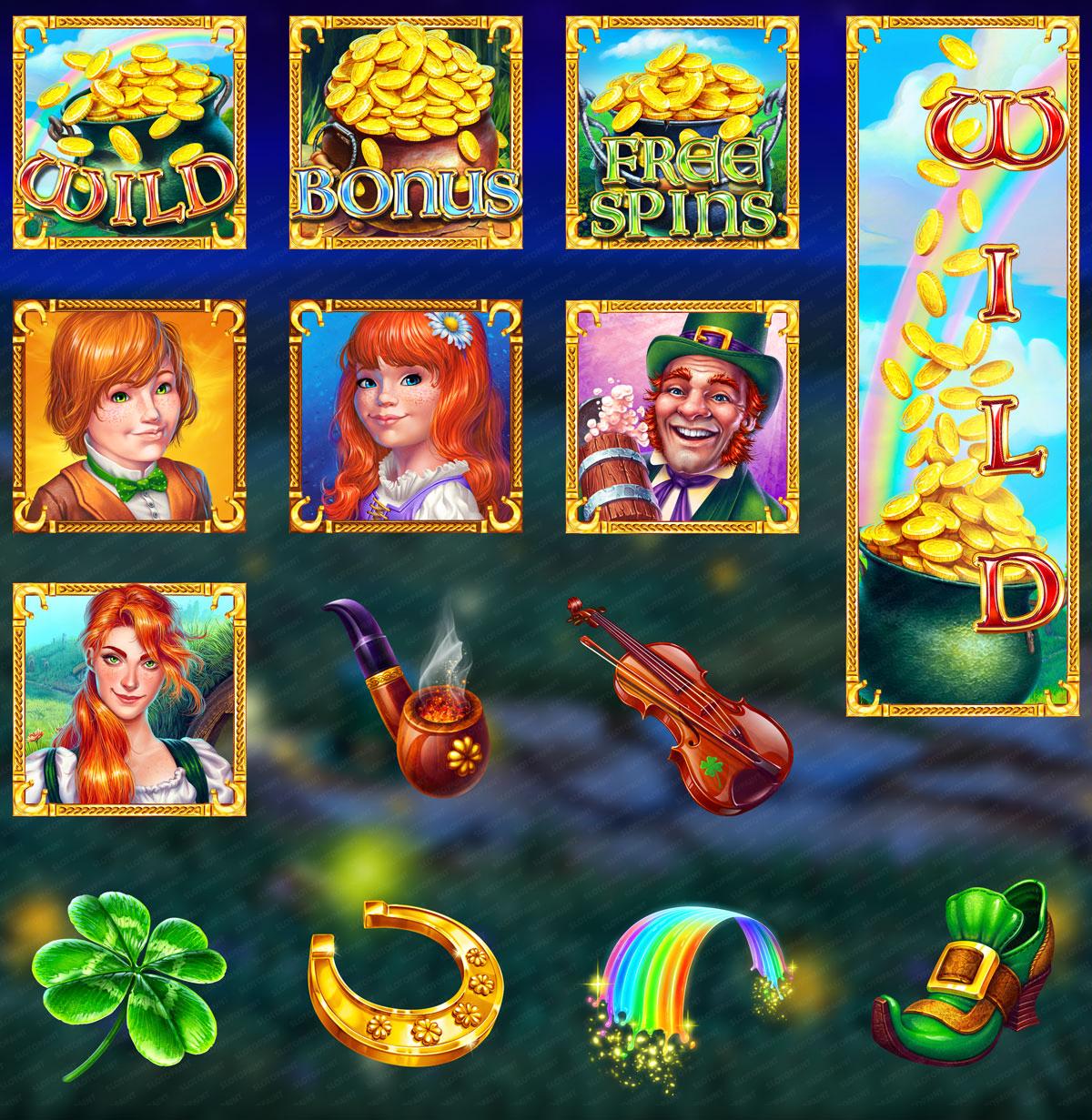 Below, you can see complete animation process of all game symbols for this slot game: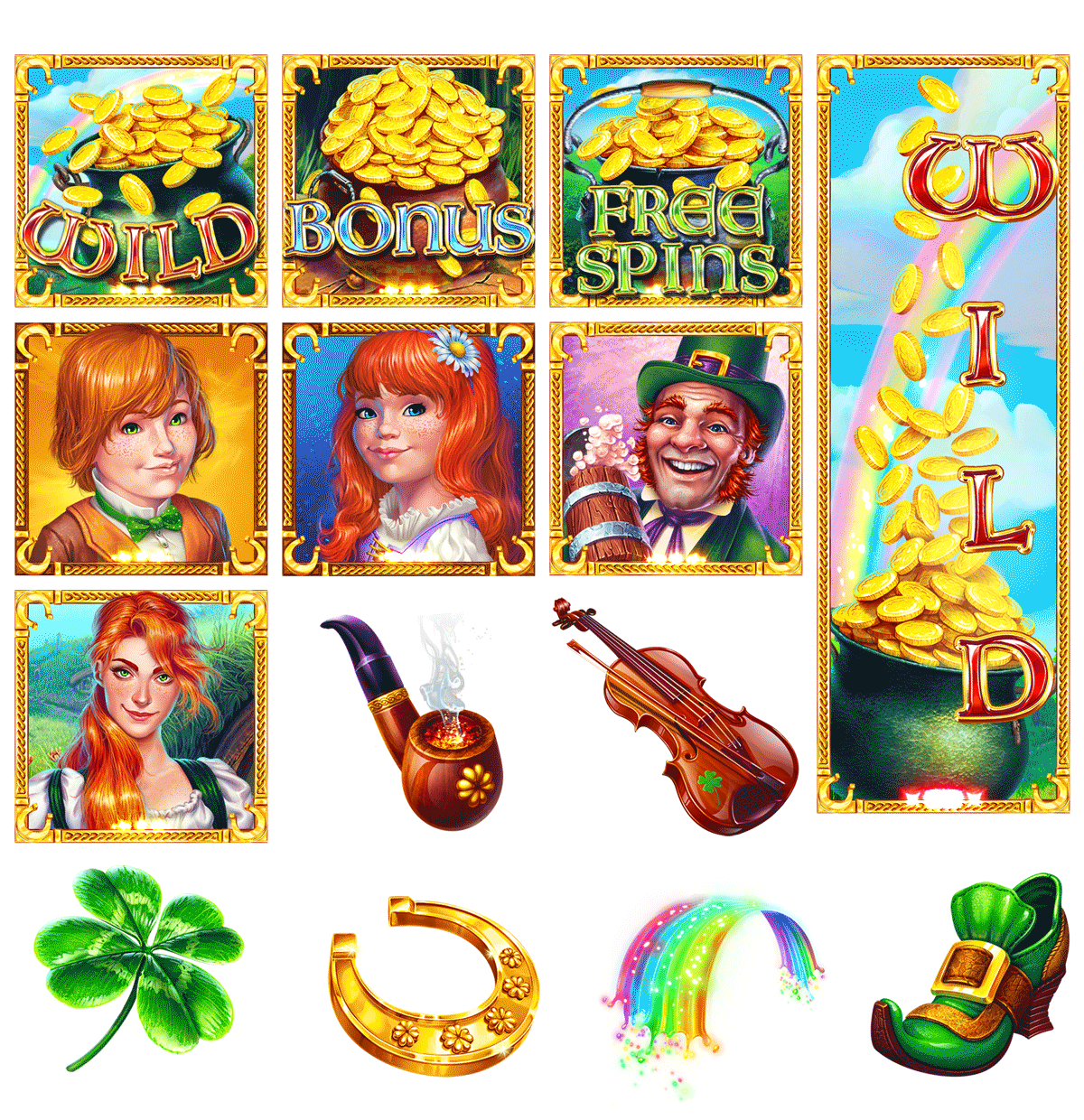 Finally we got to the Bonus Games!!!
Bonus games are activated by obtaining a special combination of Bonus symbols and offers the player to get a winning.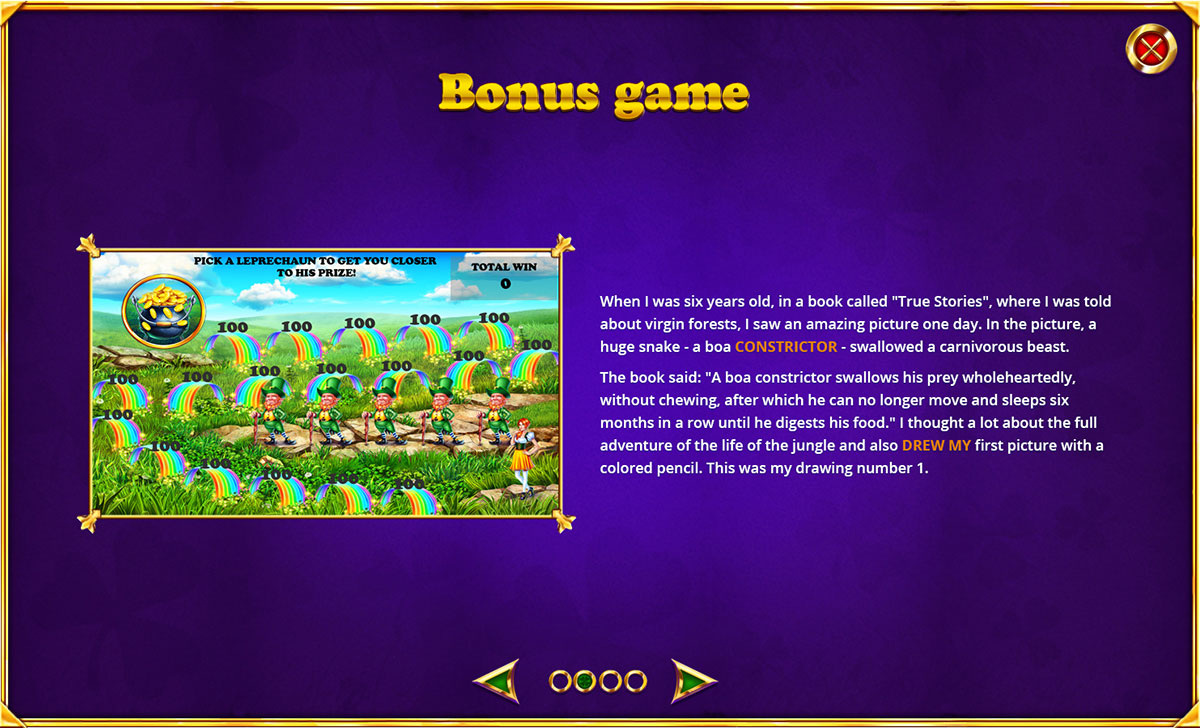 Here is a main screen of the Bonus Game: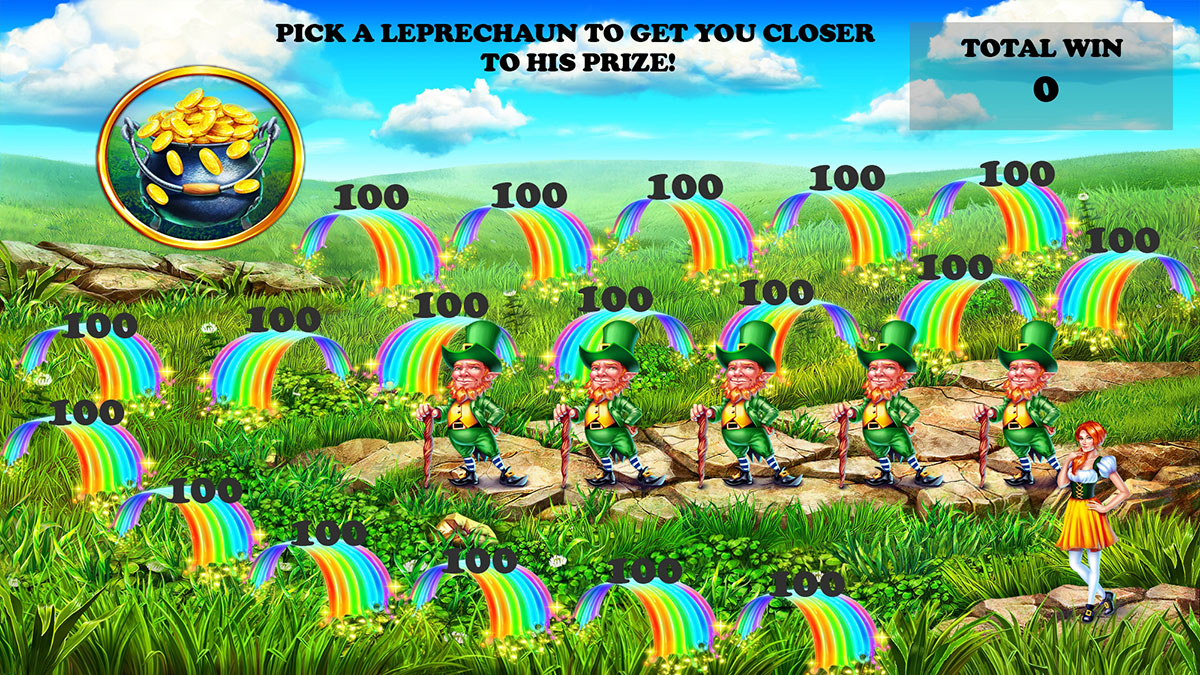 Here is a pop-up screen that will inform the player about the possibility to play Free Spins mode.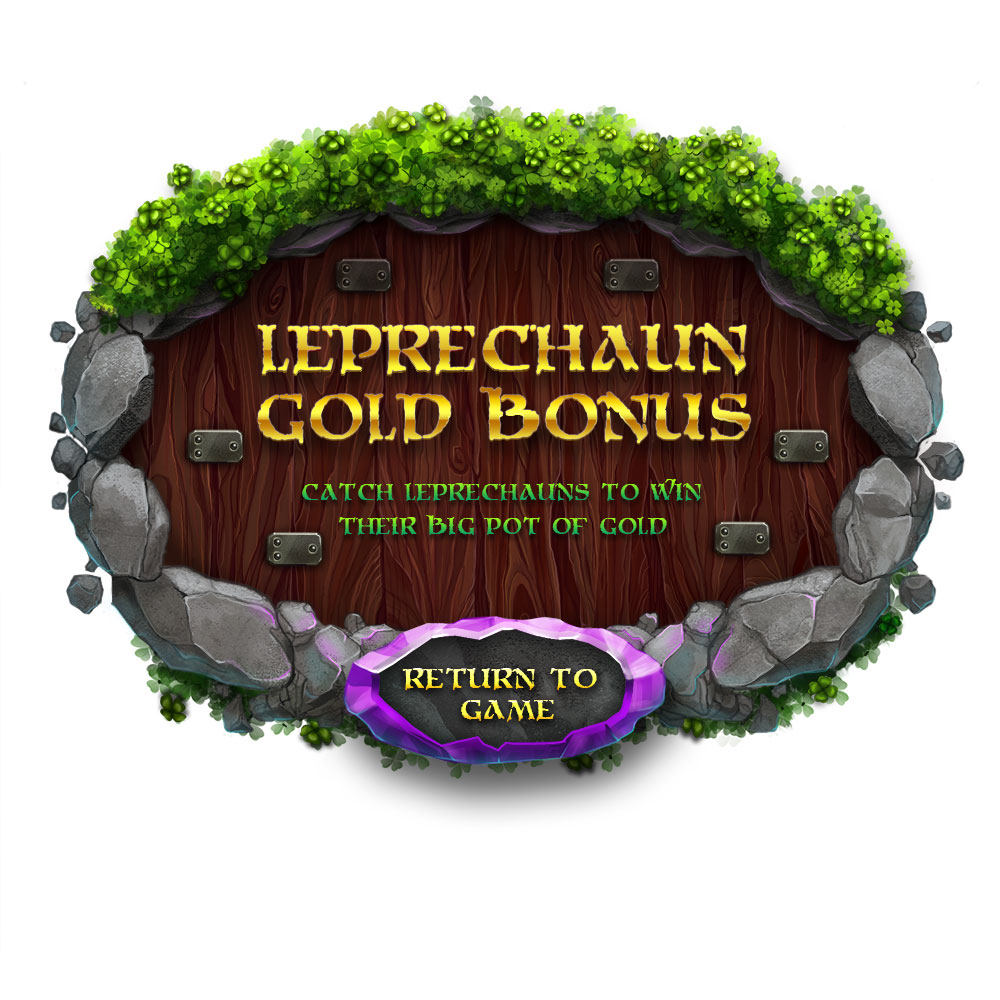 These screens is an auxiliary table of rules and payments, where the player can get acquainted with all the numerical values that are awarded for simultaneous getting of certain symbols. The more symbols of a certain type occur simultaneously on the game reels, the more winning points you get. A little lower there is a button, by clicking on which you can return to the main game screen.