Sparkling the Sun is at its zenith, and warms up the plains, that have cooled overnight. Our new video slot machine. Having played in the "Wild West", you will forget for a long time about other video slot machines.
Young mustangs are rushing through the prairies, slicing the sultry air, fanning powerful nostrils and trembling every muscle bulk of their slender body. Night predators are peacefully indulging by daily slumber, located in the shady places and waiting for the sunset, to go to the source of life-giving cool water. From now, former bandits honor the law and respect the physical and moral rights of civilians, because now exactly you had finally put things in order in this small, quiet town.
Welcome to our video slot "Wild West", where you can find a bunch of a variety entertainments. Wear a hat, take a whip in your hand and go to the paddocks – to train unbroken mustangs. Show everyone that you are a brave cowboy! Assemble a team of fans the adventures and go to search of gold deposits. Obtain your first gold bar. Open the trade bench and submit caravans, loaded with a wide variety of products for every taste, through new routes! Finally, open your own saloon and pour the locals and regulars soft drinks and whiskey, hire dancers, musicians and arrange an entertainment, that all glorify you and threw their hats into the sky! Or play in our slot machine one of the best video slots, that you've ever seen, and feel the whole atmosphere of this with us.


Graphic design of UI with buttons and background image for the slot machine.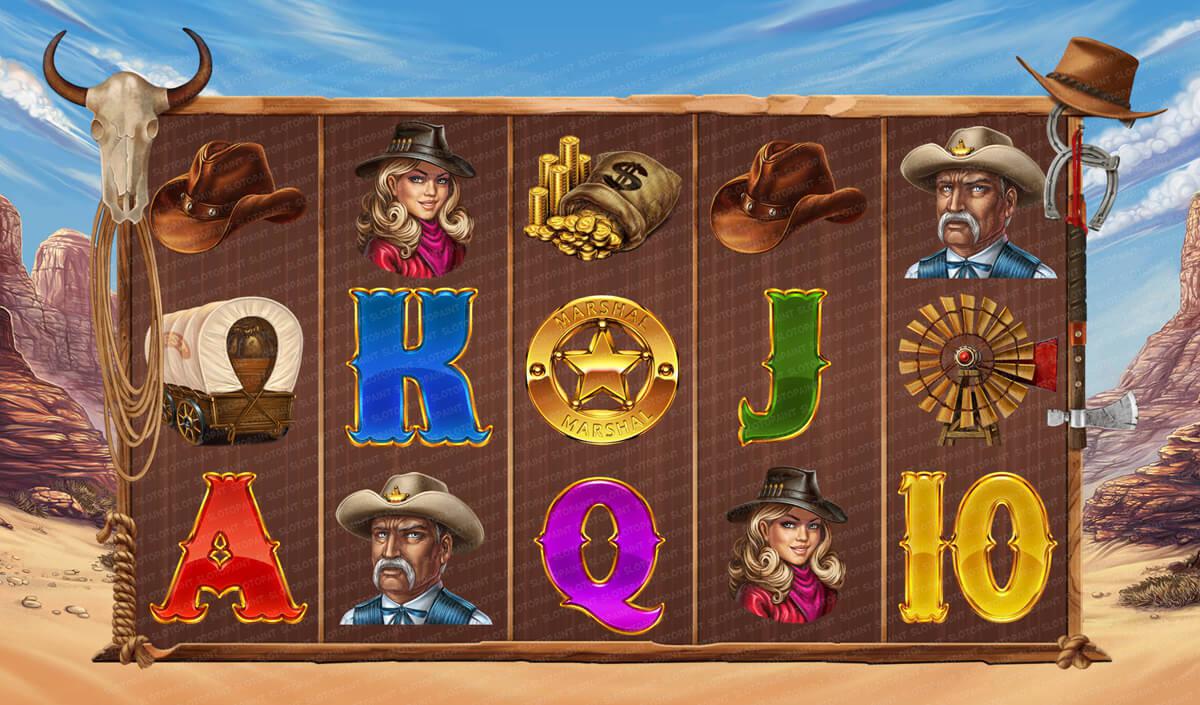 Here is a sketch which was drawn before working with drawing in color the main background image.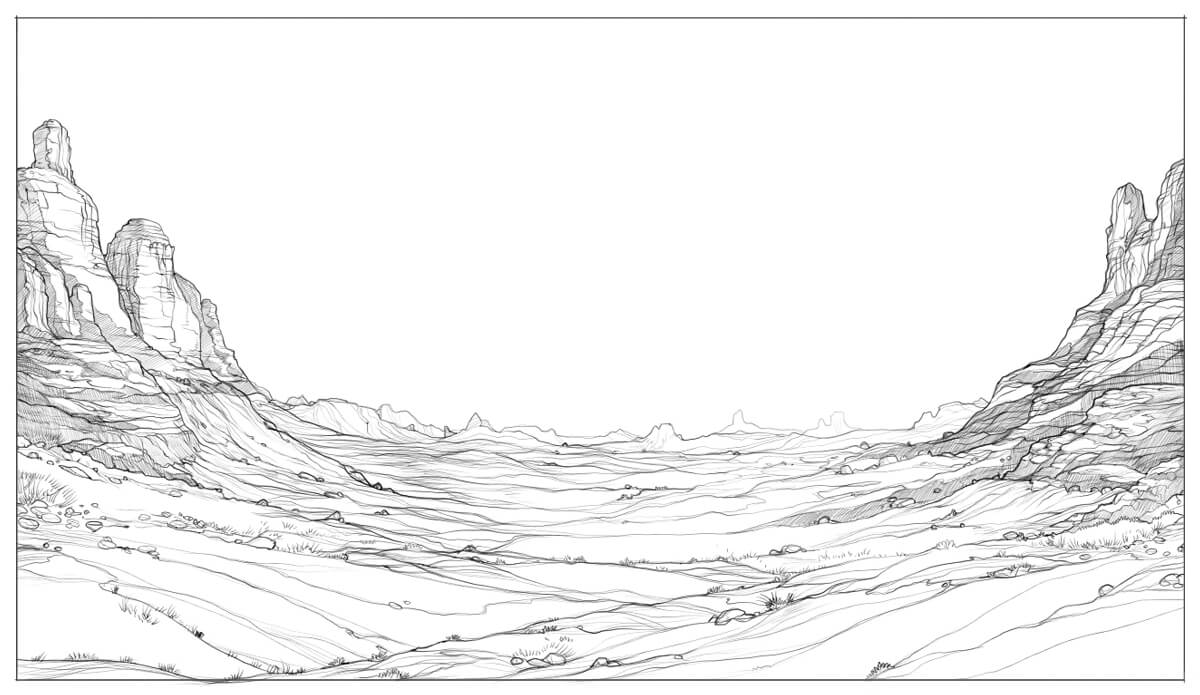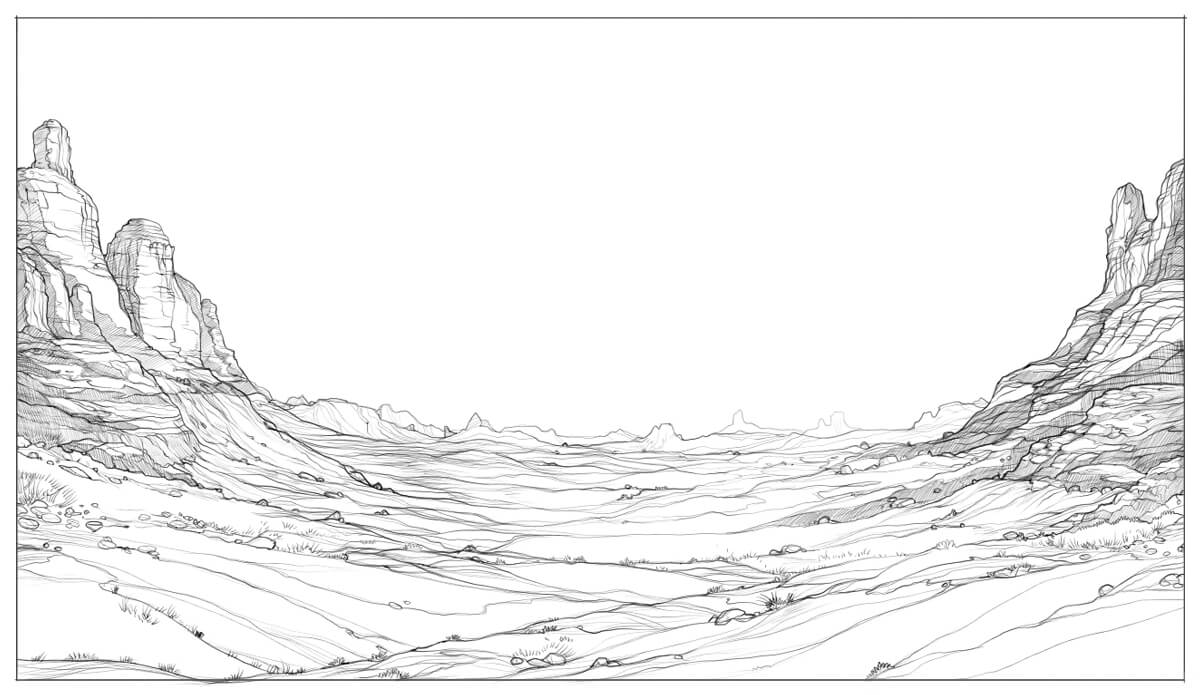 Background
Development of a background image for the game slot machine. Desert prairies and grand canyons are waiting for you!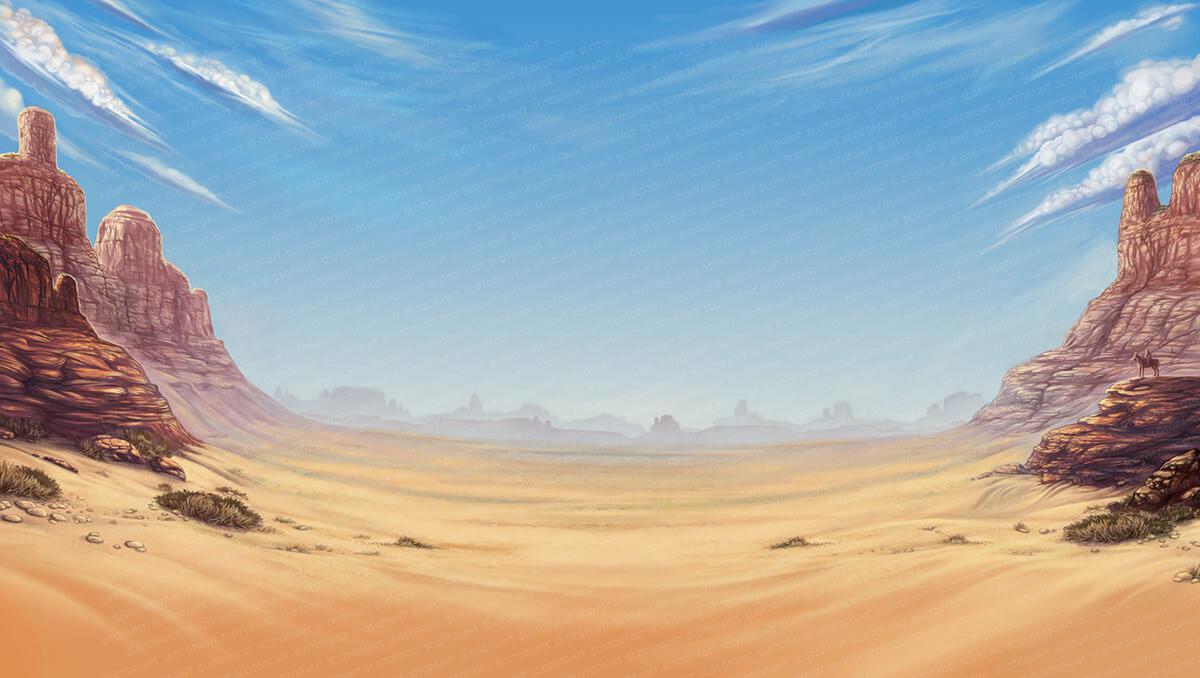 Additional background image with a night landscape.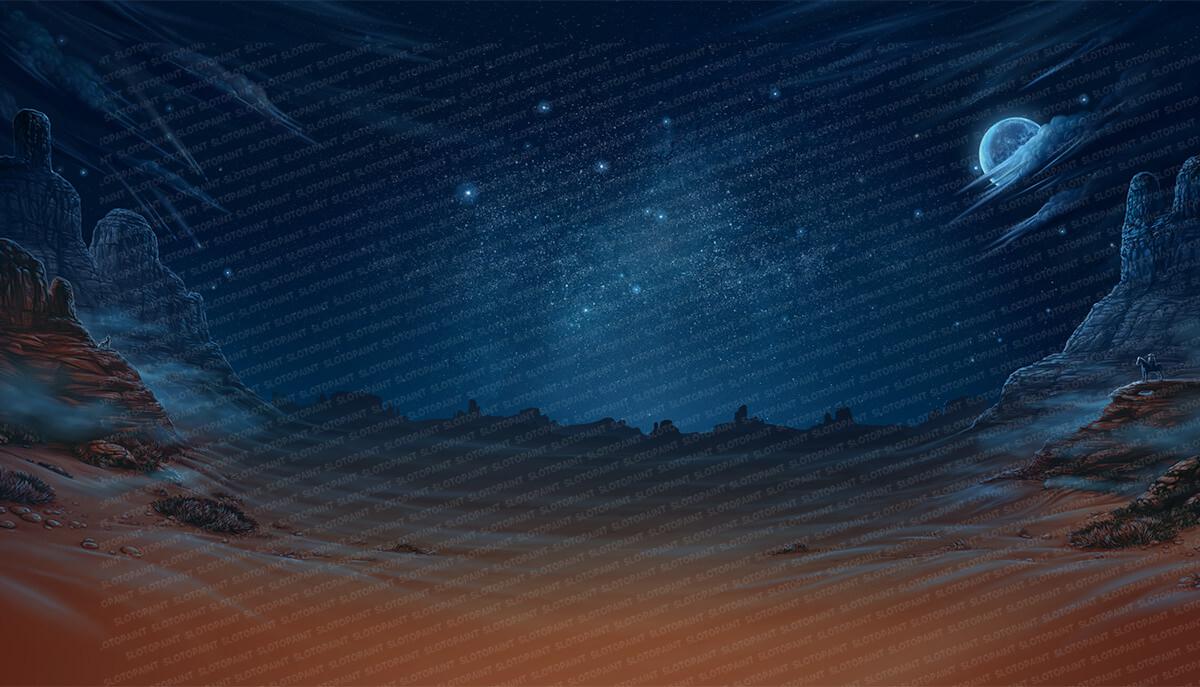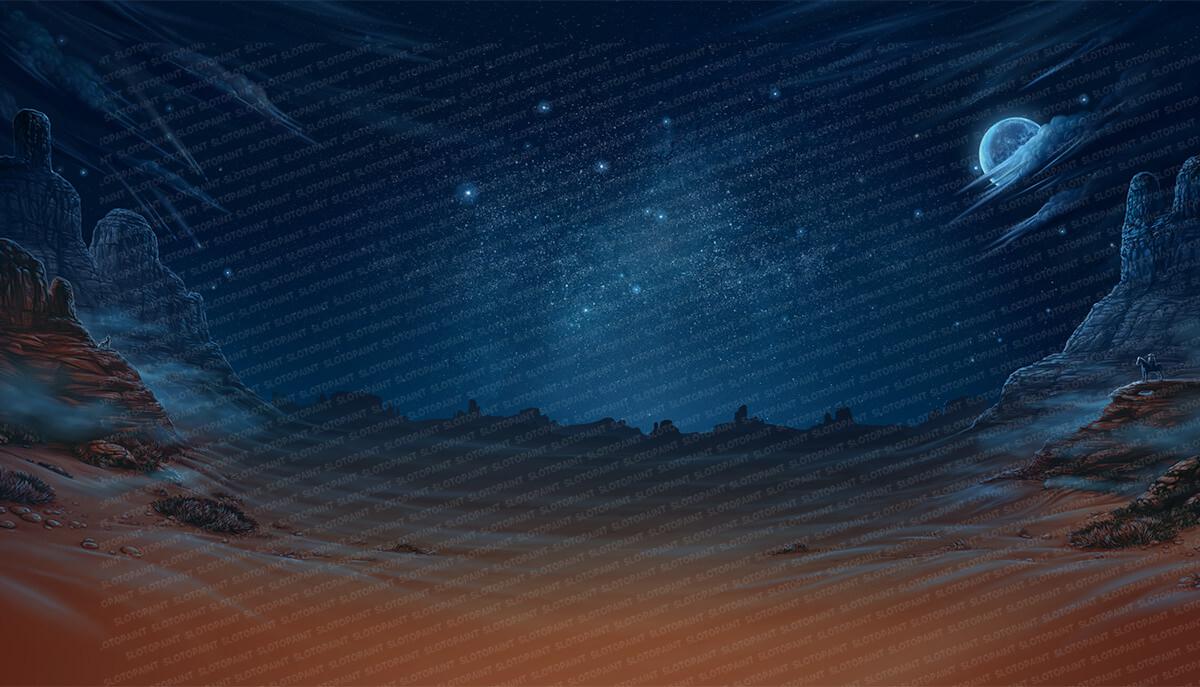 Sketches
Development of preliminary sketches of gaming symbols for the slot machine.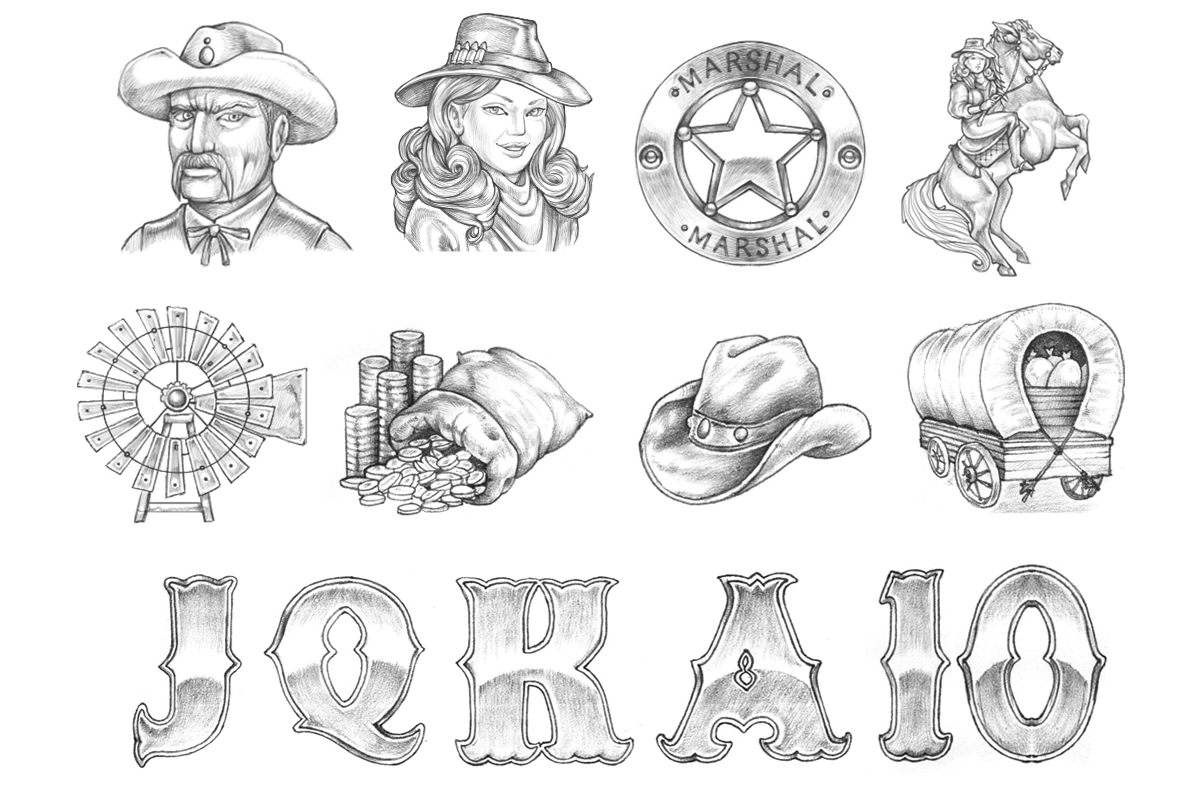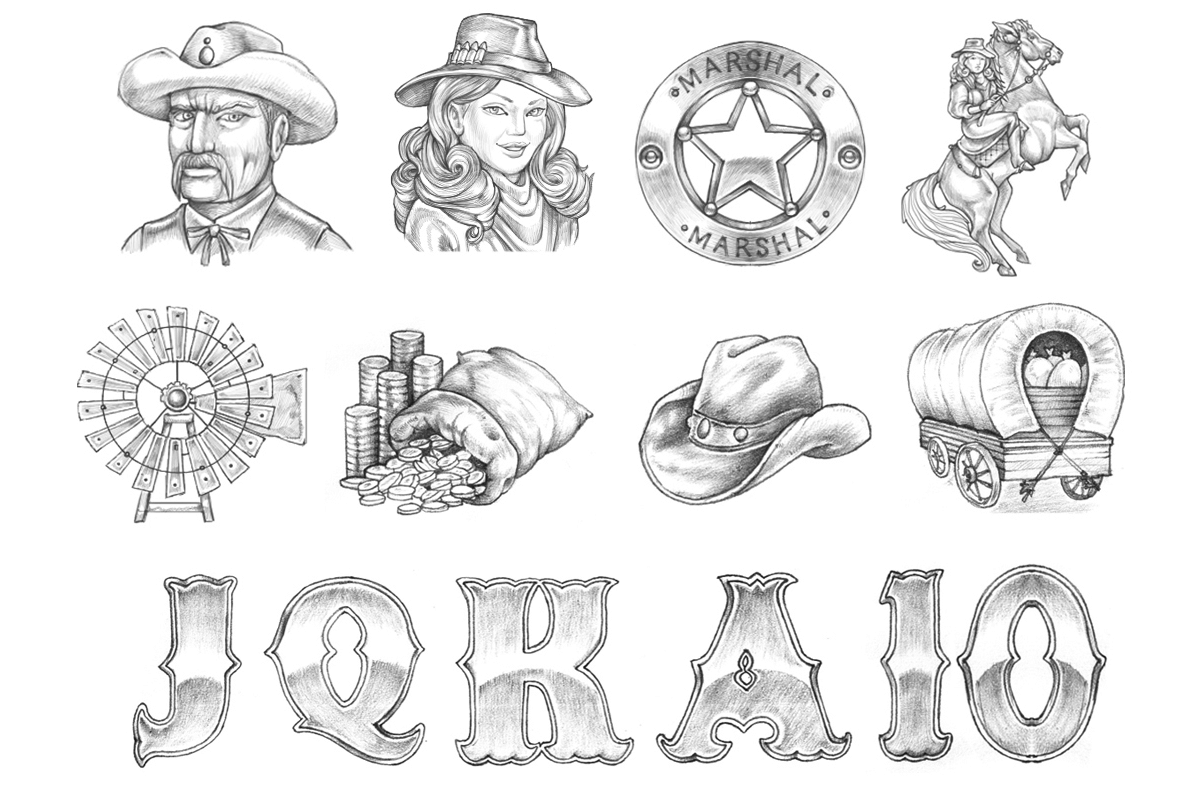 Game symbols
Graphic design of the final versions of the game symbols. Here we have collected for you all game symbols, so you can view them even more, and appreciate their quality. Enjoy!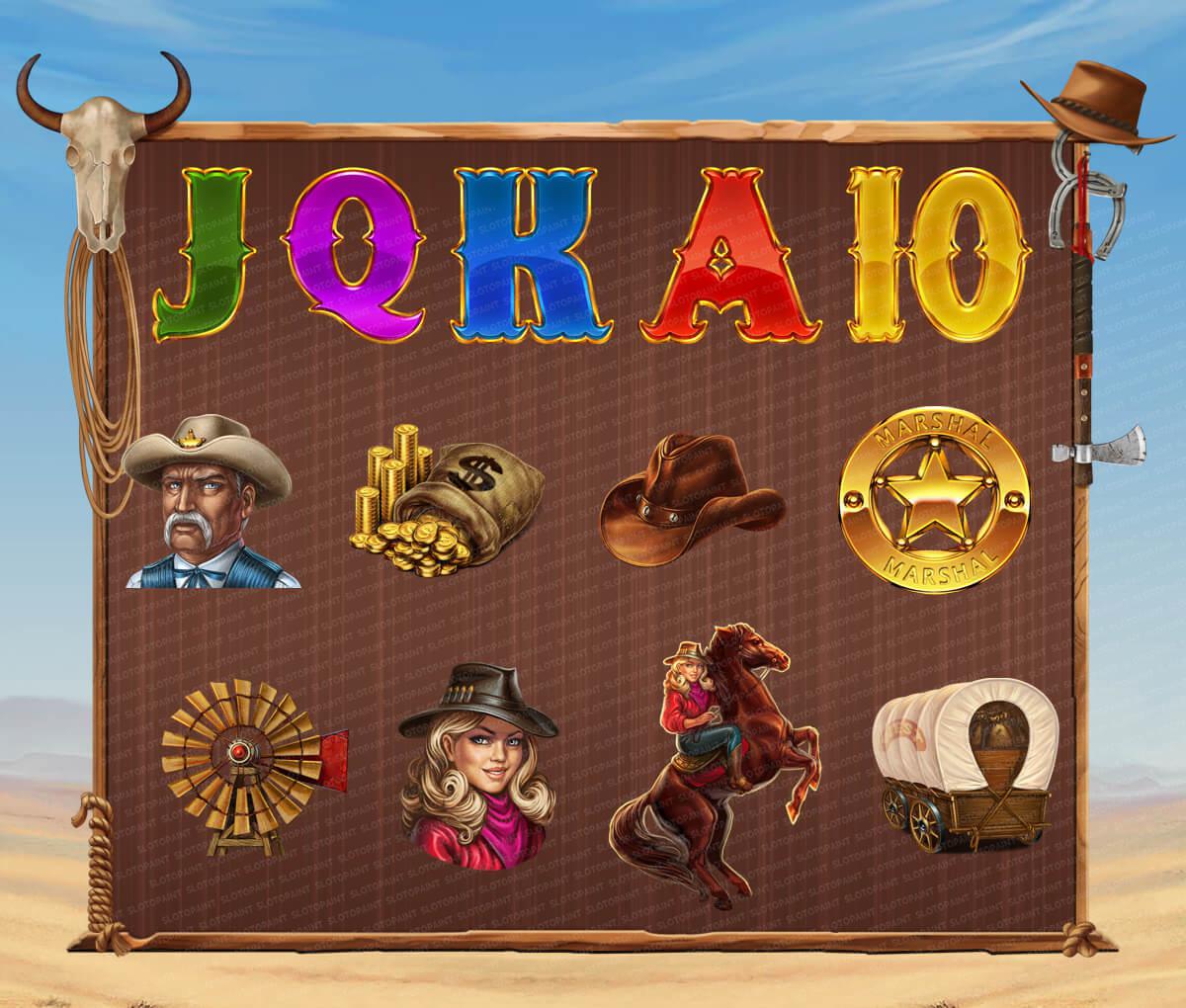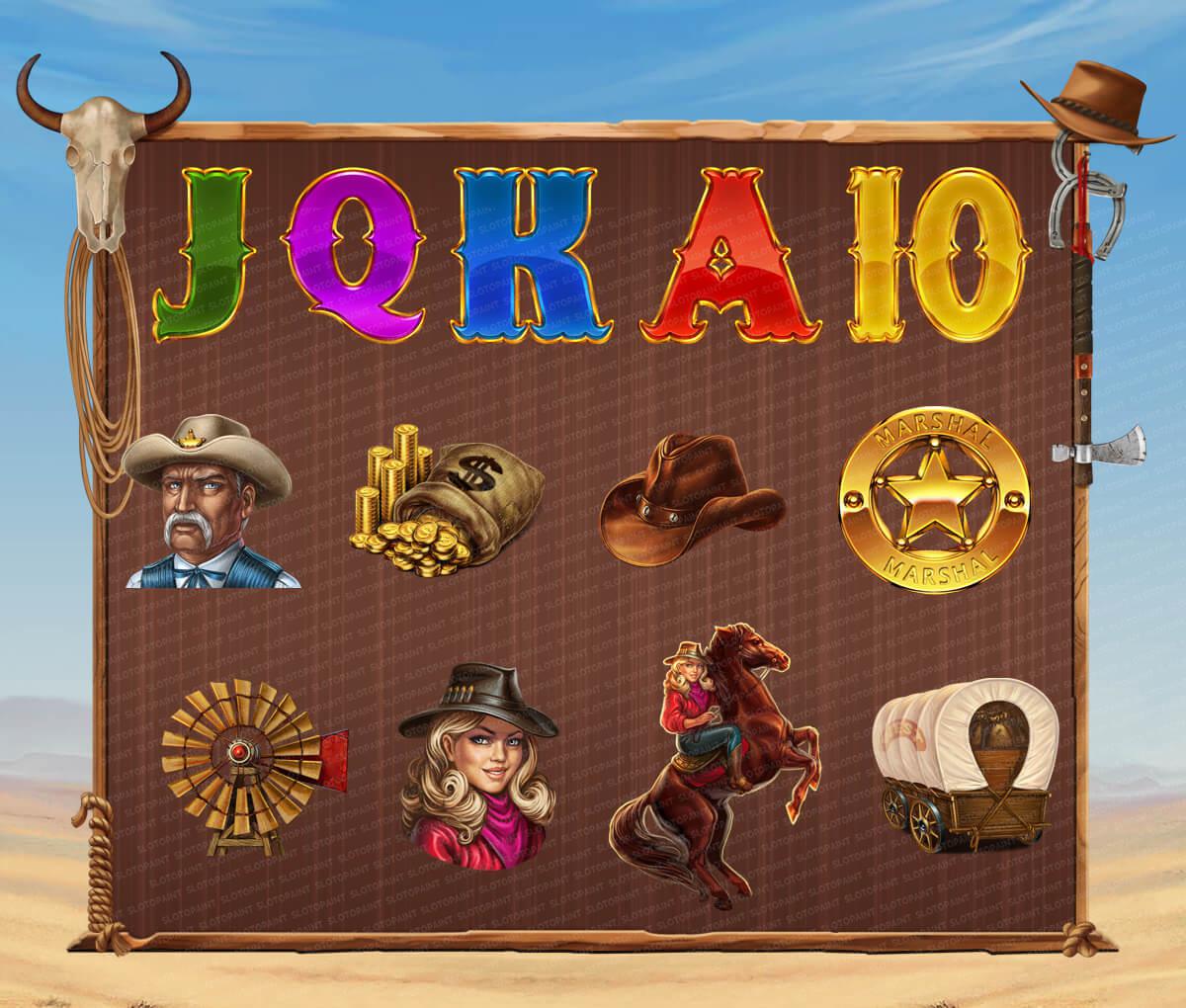 Here you can see sketches for frame by frame animation of the special symbol.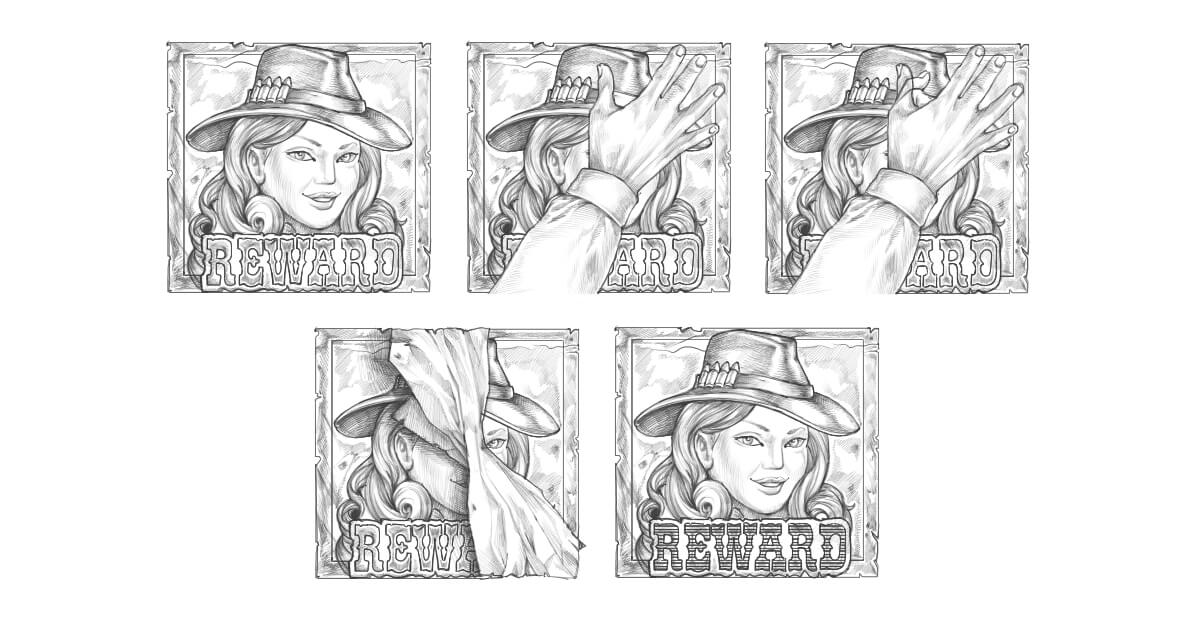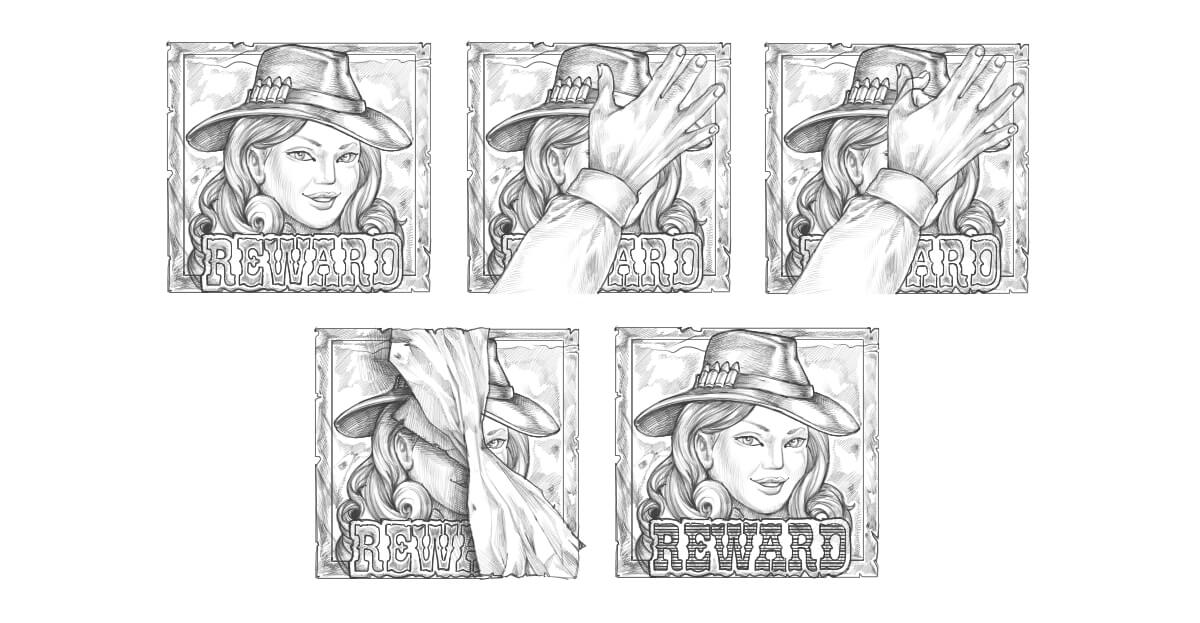 Symbol animation
Here we decided to show you frame by frame animation of the symbol for the game slot machine.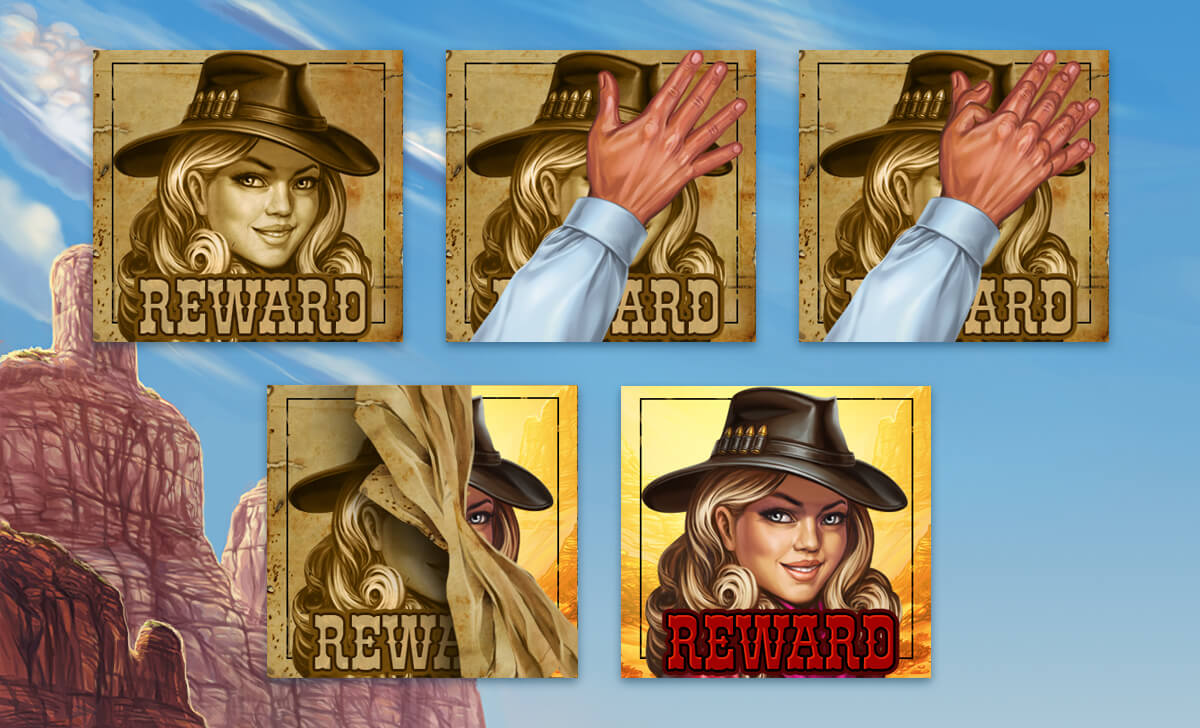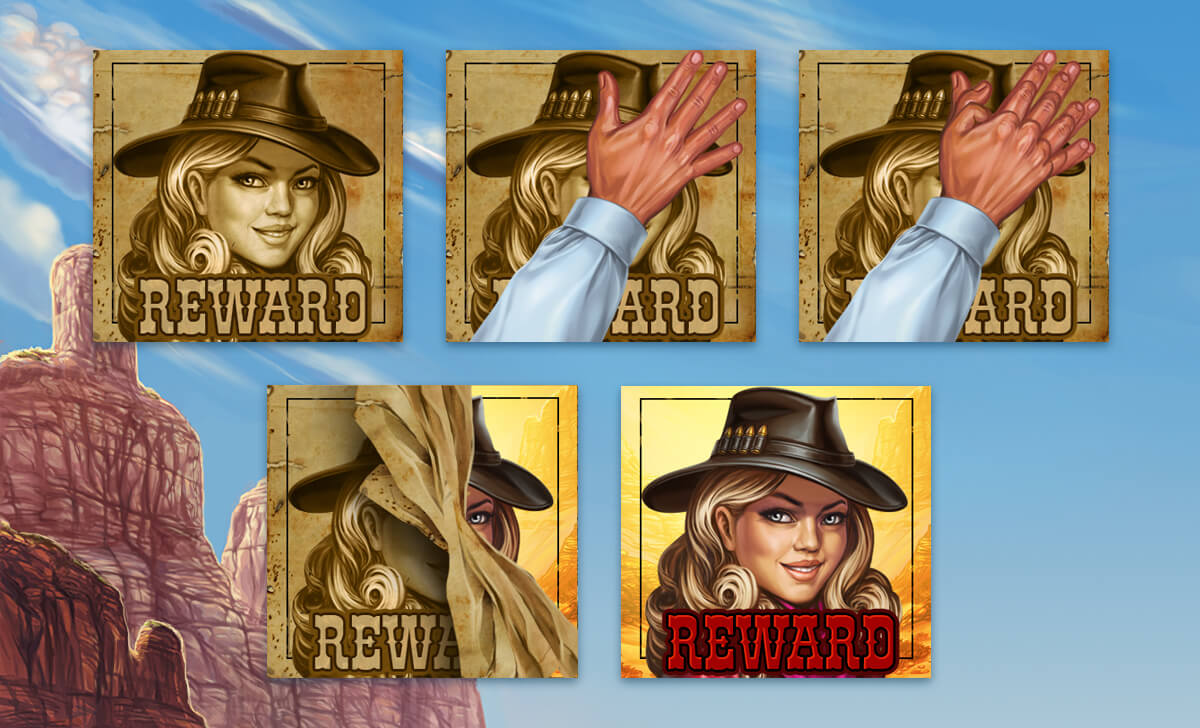 Here we decided to show you our illustration close-up. Exactly this illustration is a base for creating an animated symbol for the slot machine.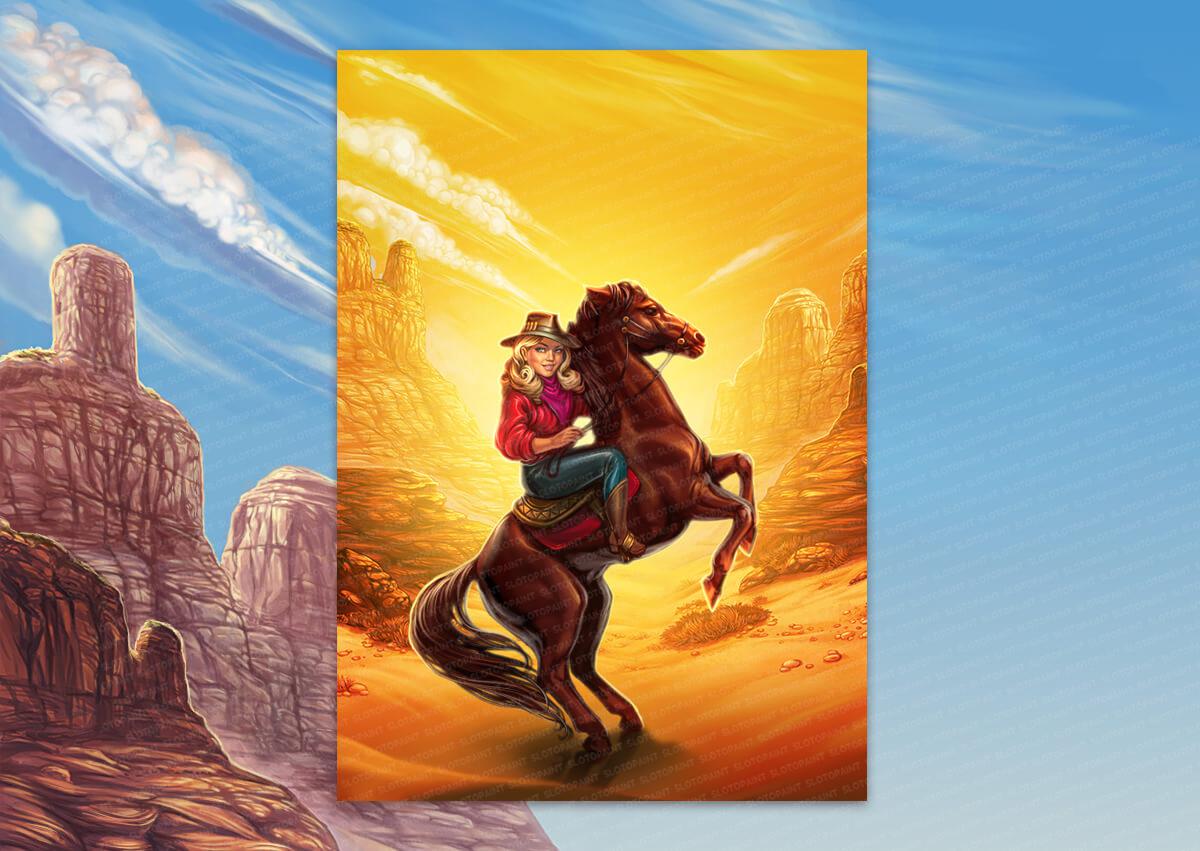 Here you can see animations of Special symbols for the slot machine.
| | |
| --- | --- |
| Special symbol – Cowboy girl | Special symbol – Marshal |
If you are interested in our new product, you can purchase it at our store – https://slotopaint.com/product/wild-west/