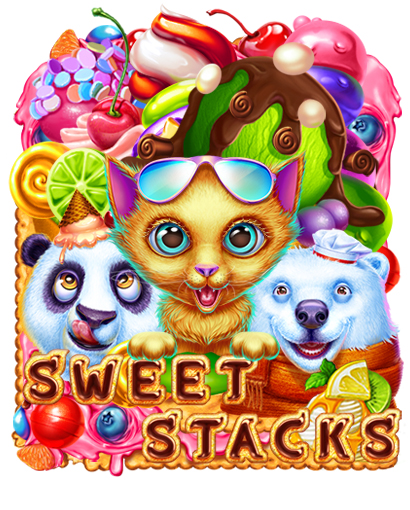 Sweet Themed online slot game
Can't live a day without sweet dope? Come to us and enjoy life and sweets. You have the opportunity to visit the sweet city in a caramel dream. Where everything is made from chocolate, caramel, marmalade, and the coolest thing is a real win that will definitely sweeten your life. We are waiting only for you!. If you are interested in this product, you can purchase it at our store – https://slotopaint.com/product/sweet-stacks/.
The first thing we see is a slot machine reel, an inscription made from gingerbread. The reels frame is made of crispy biscuits, drenched in chocolate and fruit pudding, and is decorated with red cherries. We see all sorts of different goodies on the screen. Also, the inscriptions: balance, win, clear all, maximum bet, box with messages, auto-play and a spin button. On the background there are cotton candy clouds, chocolate mountains, caramel candies instead of plants, cookies and sweets.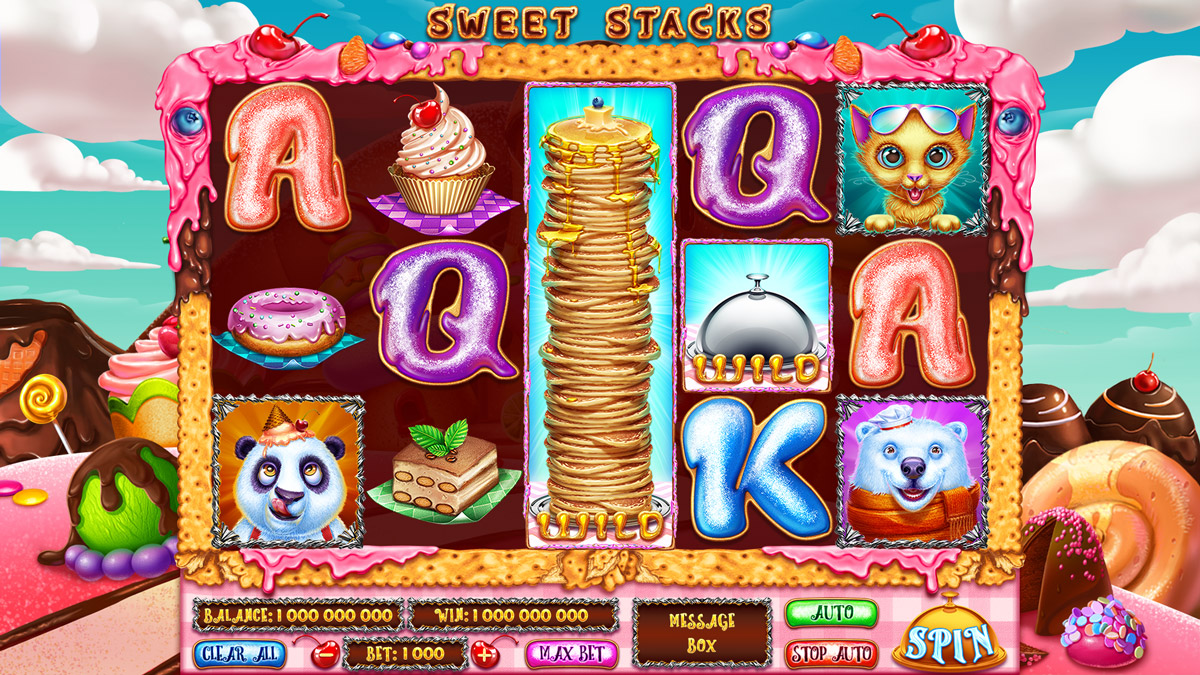 At the background of the game, you can fully consider a part of the sweet city. In the center is the bank of sweets, where you will receive your sweet winnings. Roads made of powdered sugar and chocolate pointers, pink pudding is instead of grass. Sweets are scattered everywhere: colorful dragees, and chocolate muffins with different fillings and curls of cream.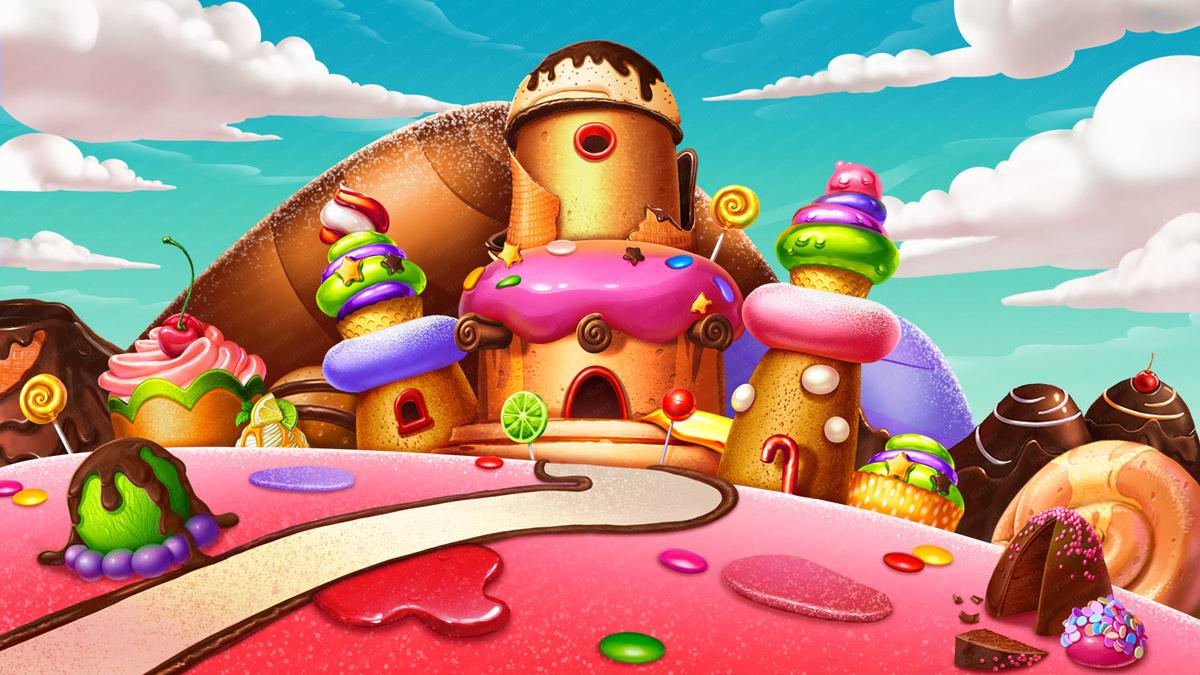 We walked around the sweet city, and we propose to get to know the symbols better. Wild symbol is a huge stack of fresh cooked sweet pancakes with maple syrup. Wild is in two versions: in the first one, pancakes are hidden under a metal cover; in the second – a whole stack, the size of a skyscraper. Middle symbols. White teddy bear, lollipop hunter. Panda with his tongue hanging out, an ice cream lover. The ginger kitten is a collector of sweet pills. All they are the lords of sweets and bring great luck in the pursuit of sweet treasures. Also a muffin with fruit filling and creamy protein cream, a donut with pink fruit icing, a coconut muffin, all these are sweet buns that are meant for you. They will lead you straight to sweet riches. Low symbols are letters made from cotton candy, caramel glaze. All letters are multicolored and each has its own taste.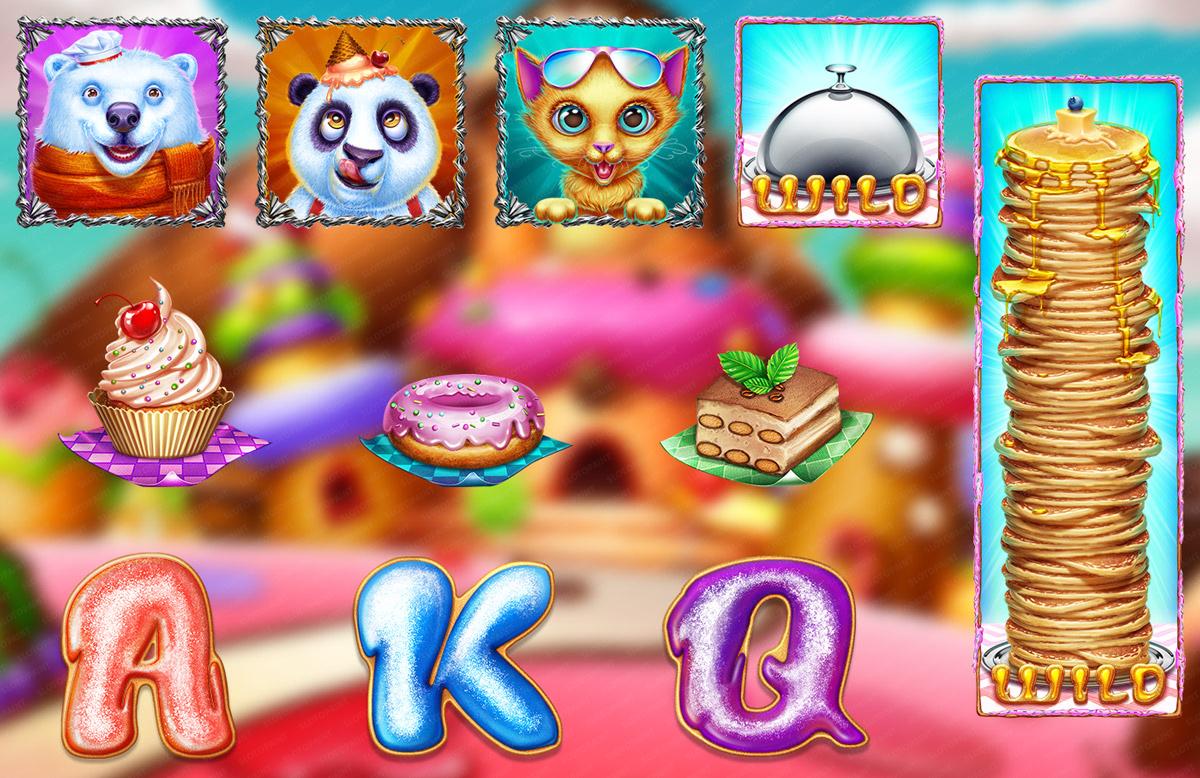 Slot game Paytables are designed in the same style as the reels frame. Wild symbol replaces any symbol except Scatter and Bonus. A cat, a panda and a polar bear allow us to win: five equals a win of fifteen hundred, four – eight hundred, three – fifty, two – two points.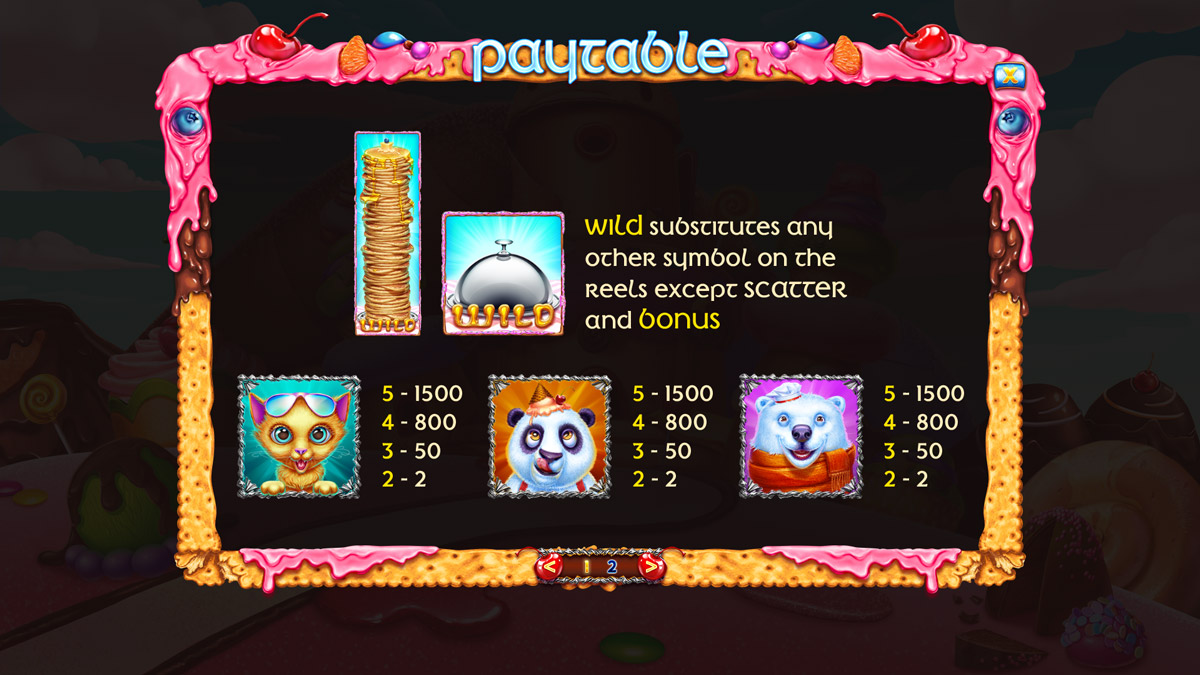 On the second page of the payable it is written what you can win with the help of middle and low symbols. Evaluated, as in the previous table: five equals the winning one and a half thousand, four – eight hundred, three – fifty, two – two.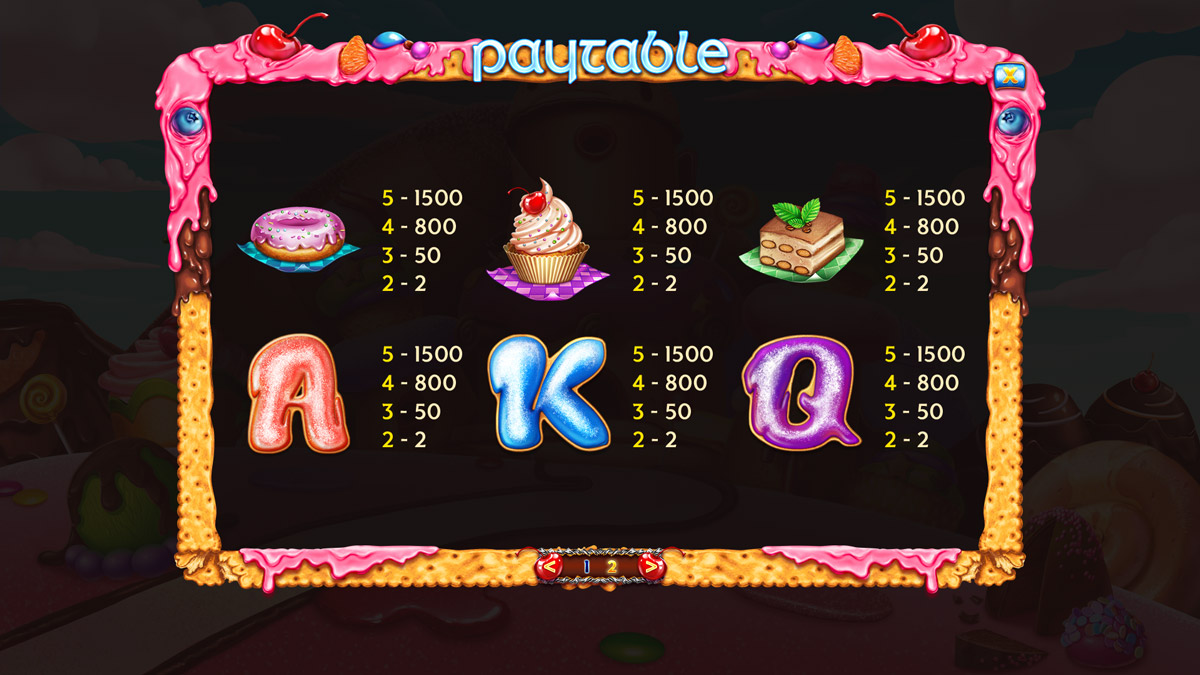 Pop-ups with congratulations are decorated on a pink background from cotton candy. Blue lettering is made from lollipop. Ok button on a gold platter. All pop-ups are the same, but with different text. On the first – about Free spins. On the second page, the winnings are five thousand dollars from Free spins. On the third page there is a message about the bonus game. On the fourth – congratulations on winning from the Bonus game.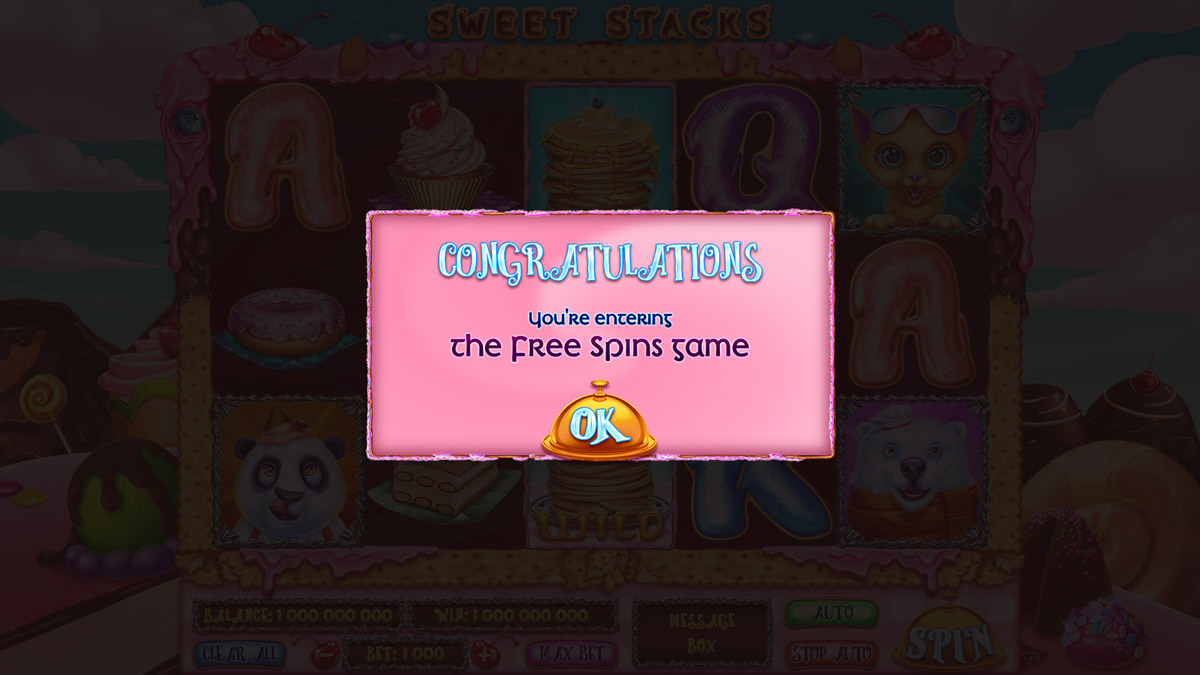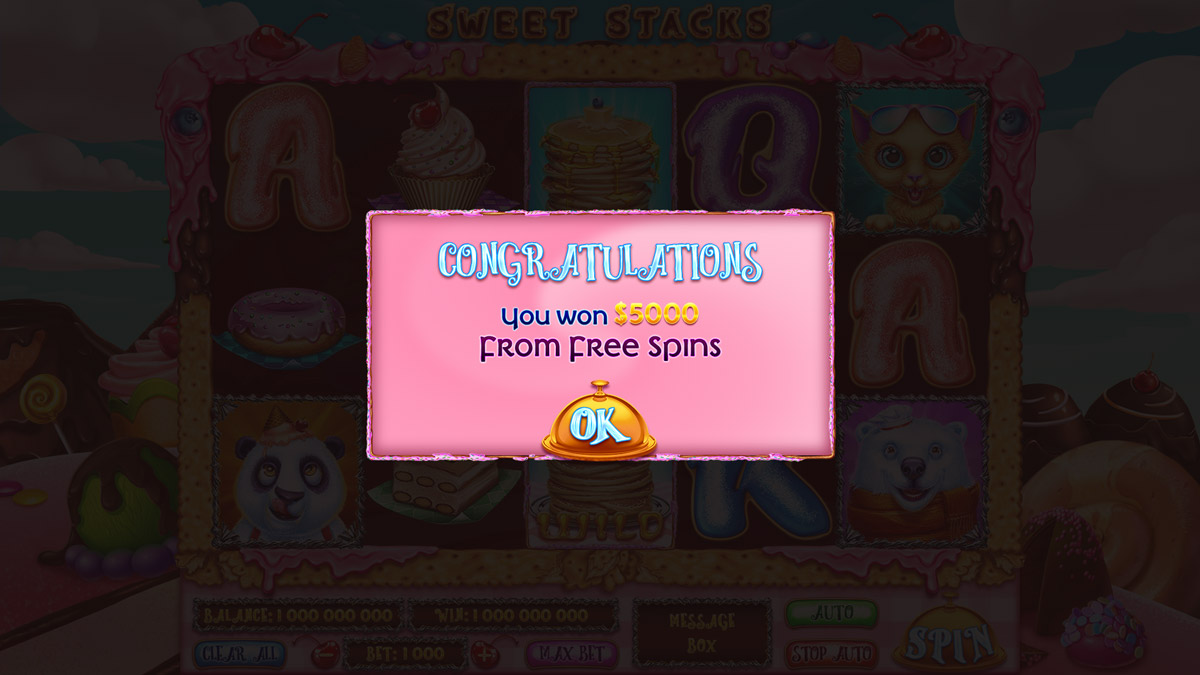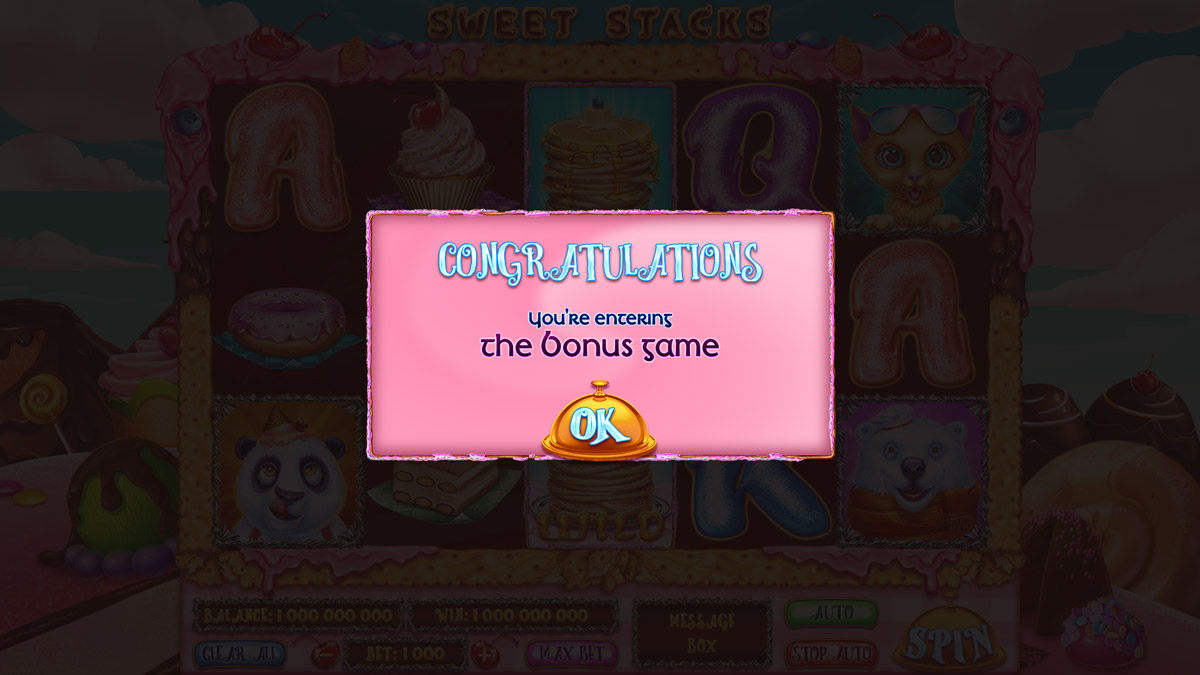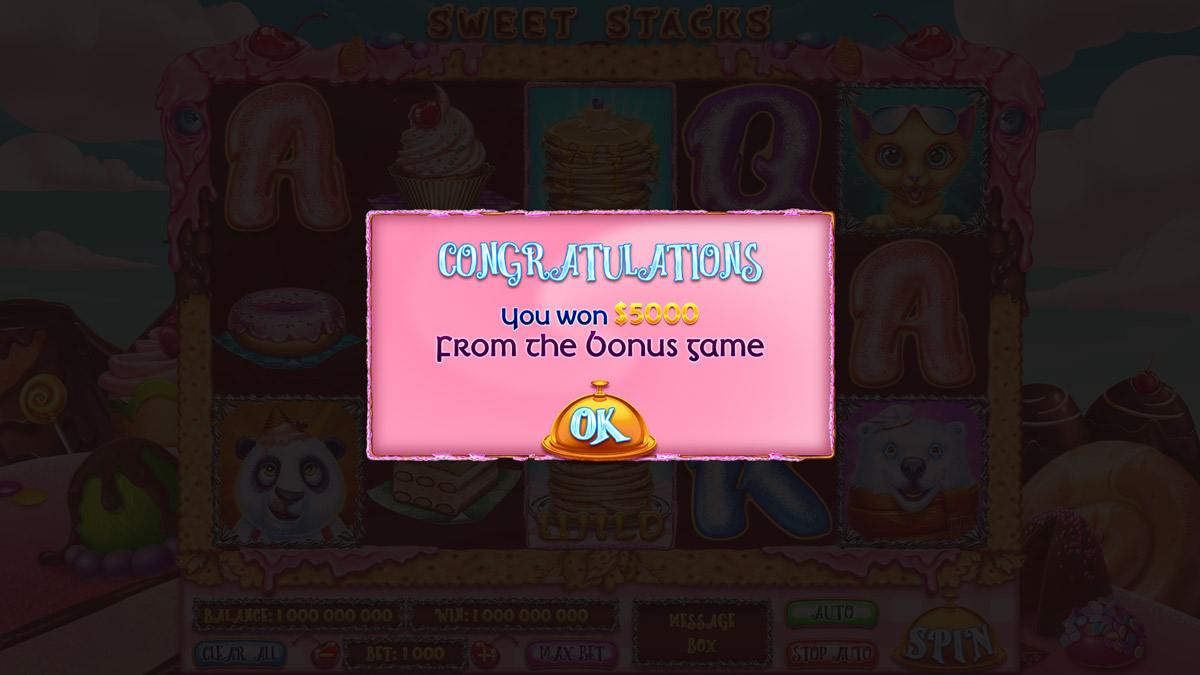 Sweet dreams can come true with the push of the Spin button. Full forward and not a step back!