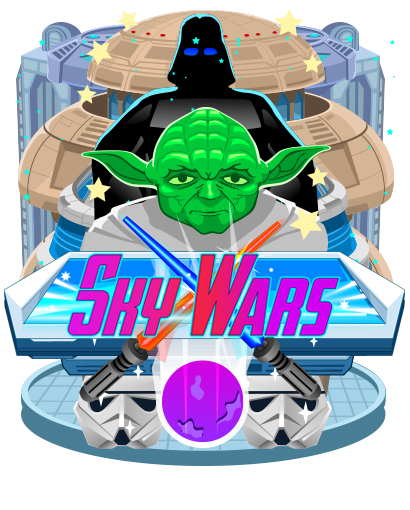 Star Wars Themed online slot game
The universe "Sky Wars" is limitless. The evil empire is gathering its forces and star wars are in full swing. Use your light side in the name of good only. We present to your attention the main interface of the game slot machine "Sky Wars". The game reels are a field of 5×3 cells, where all the game symbols involved in the game are conveniently located. The information panel provided below will help you in the game. The player can control the size of the bet, the current balance, the total gain. Also, you can purchase it at our store – https://slotopaint.com/product/sky-wars/: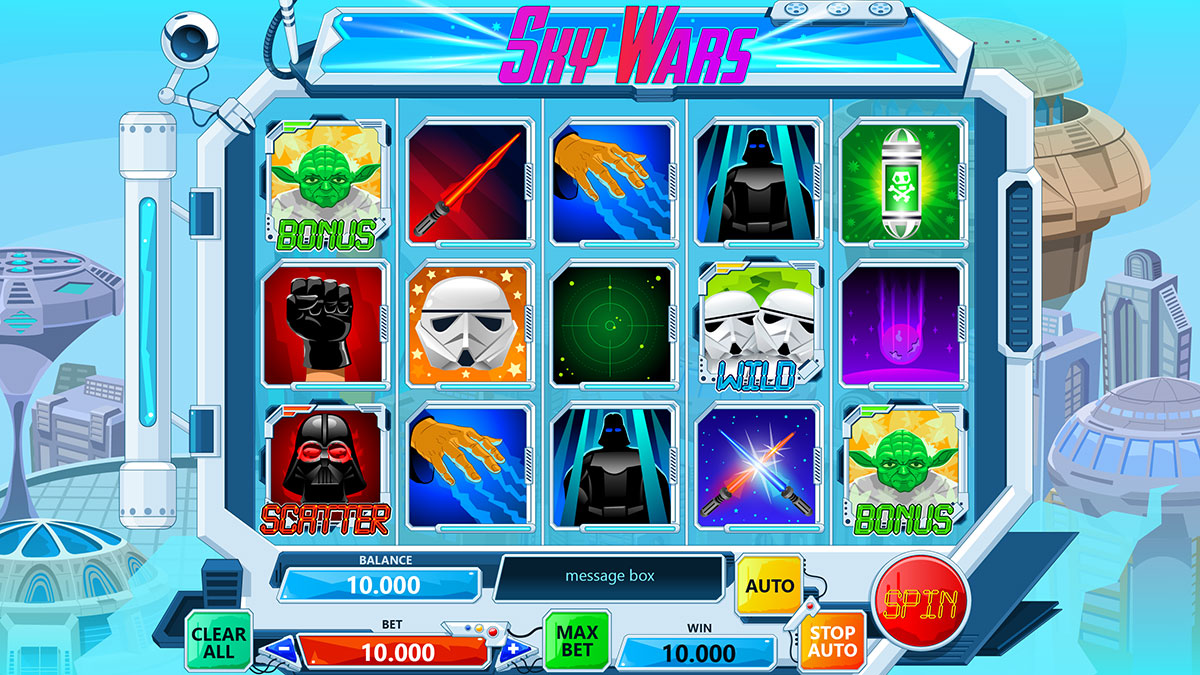 This background image is the main and it's used in the main game screen, where the entire game process occurs. There is futuristic, which allows to emphasize the design feature. The game interface is located in the central part of the background image and doesn't overlap its remaining parts.
In this set there are symbols from different categories, including "low", "middle" and "high" categories. Thus, the number of winning points may differ, as a result of simultaneously getting the game symbols of one or another category.