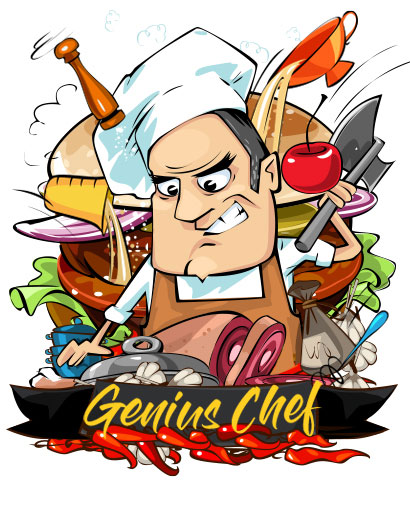 Food Themed slot game "Genius Chef"
Technology does not stand still, regardless of whether it is a question of modern slot machines or cooking. Fans of delicious food and enjoy the original gameplay will be delighted with the "gastronomic" category of slot machines. Our new online slot game is presented in the store at https://slotopaint.com/product/genius-chef/. Below, you can see the main interface (game reels) of this casino slot: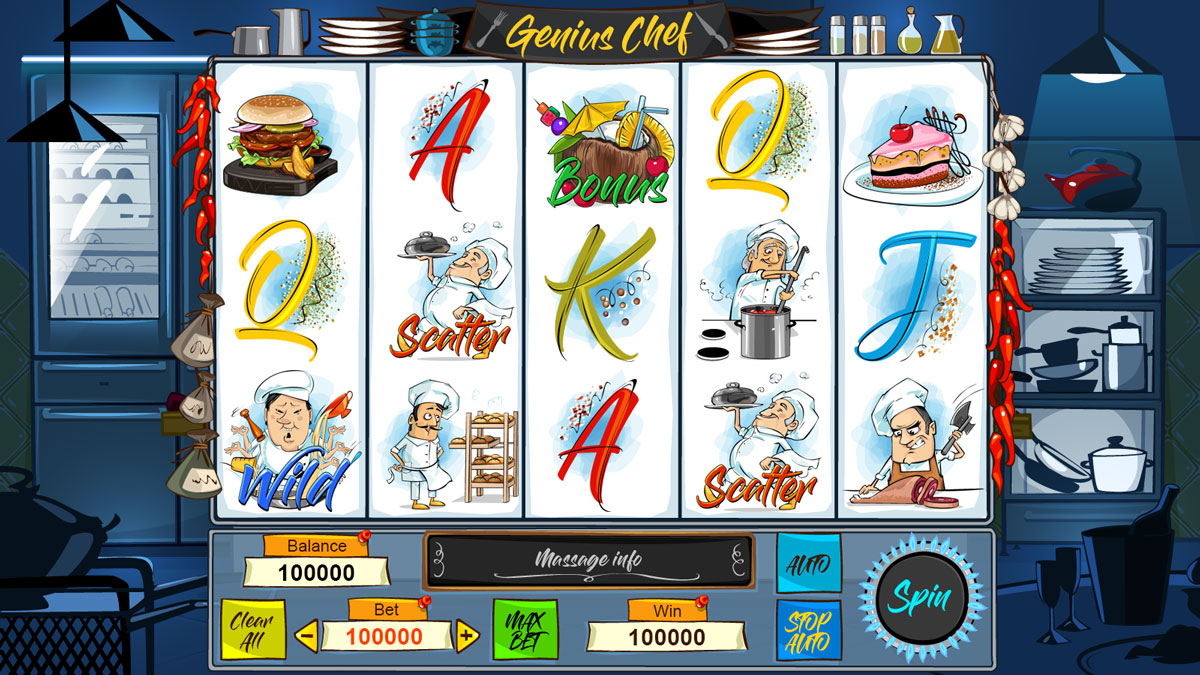 Here you can see a set of game symbols specially designed for this slot game. In this set there are symbols from different categories, including "low", "middle" and "high" categories. Thus, the number of winning points may differ, as a result of simultaneously getting the symbols of one or another category.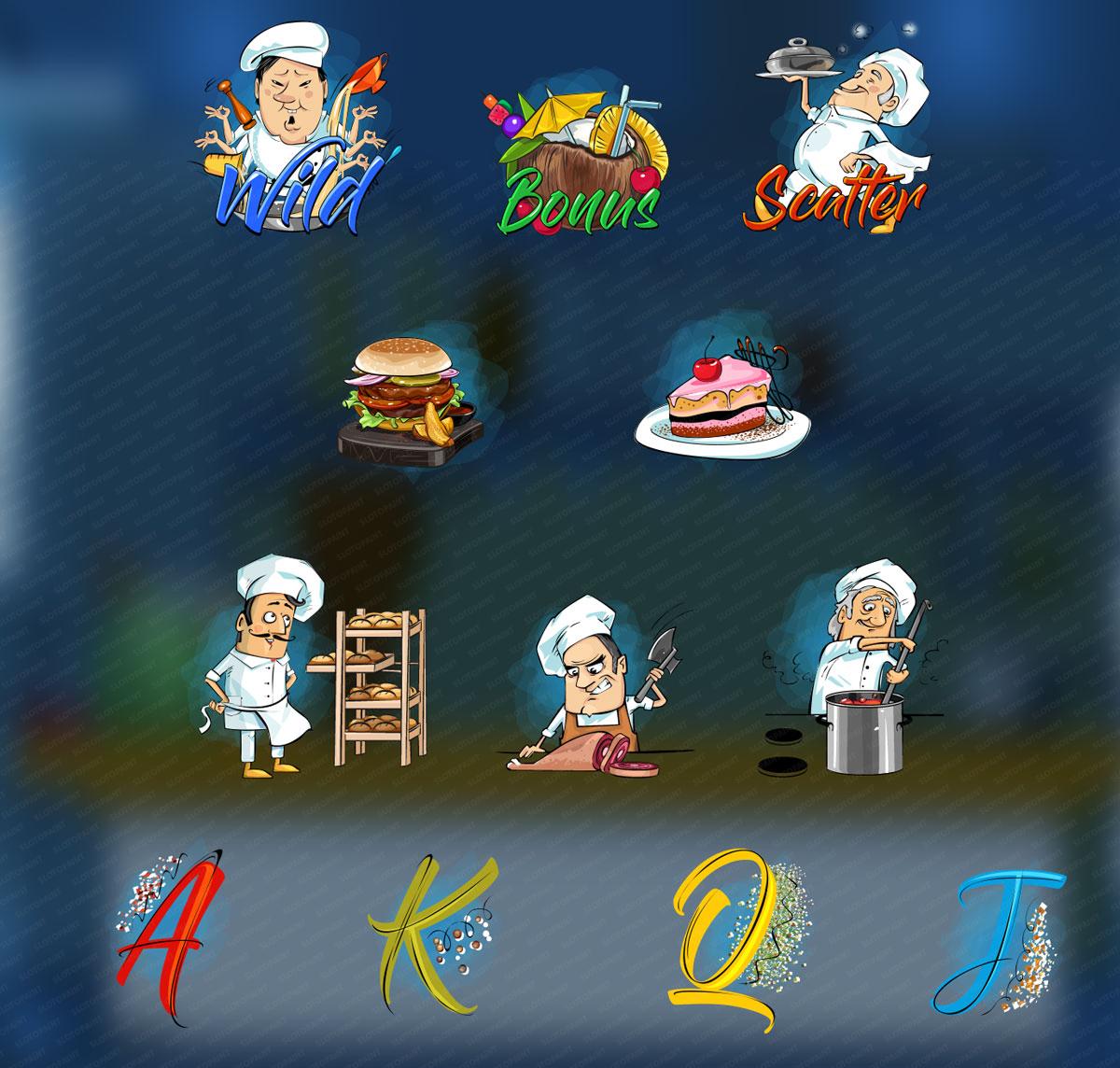 Below, you can see the main background of the game screen from the first seconds of starting the device sets the desired mood and "appetite" atmosphere. On the background, –  interior of the restaurant's kitchen, with kitchen table and refrigerator, as well as with other necessary devices and furniture: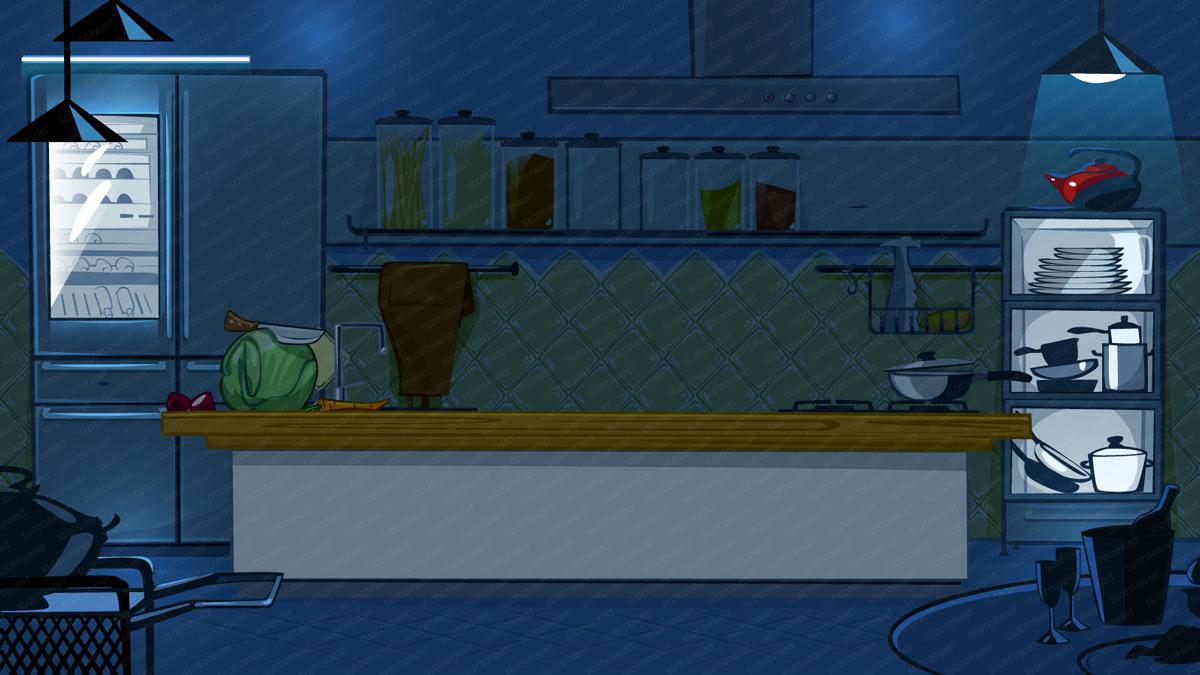 At this screen you can see the bonus game of this slot machine, where You need to choose the one of the dishes, that hide under the cooking cap: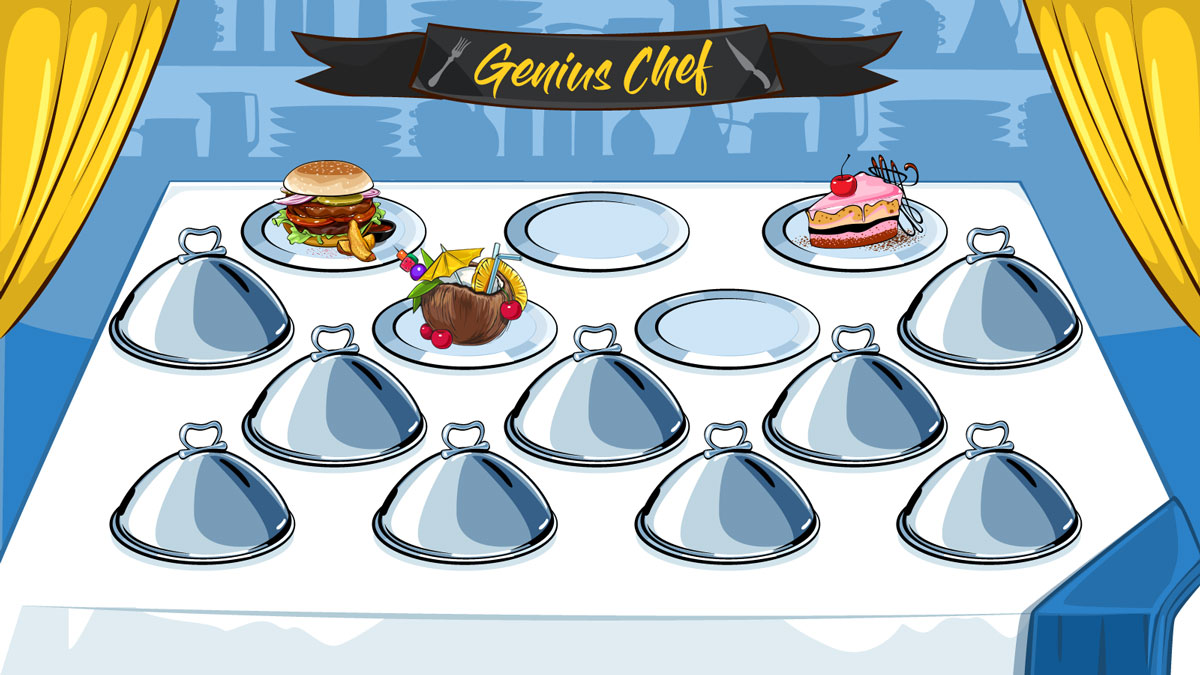 This screen is an auxiliary table of rules and here are brief classifications of game symbols from the category "High". For example, the symbol "Wild" replaces any symbol on the game reels, excepting the "scatter" and "bonus" symbols. The symbol "Bonus" (in a case of appearing more than two) brings to the player activation Bonus Round. And the symbol "Scatter" (in a case of appearing more than two) brings to the player activation Free Spins Round.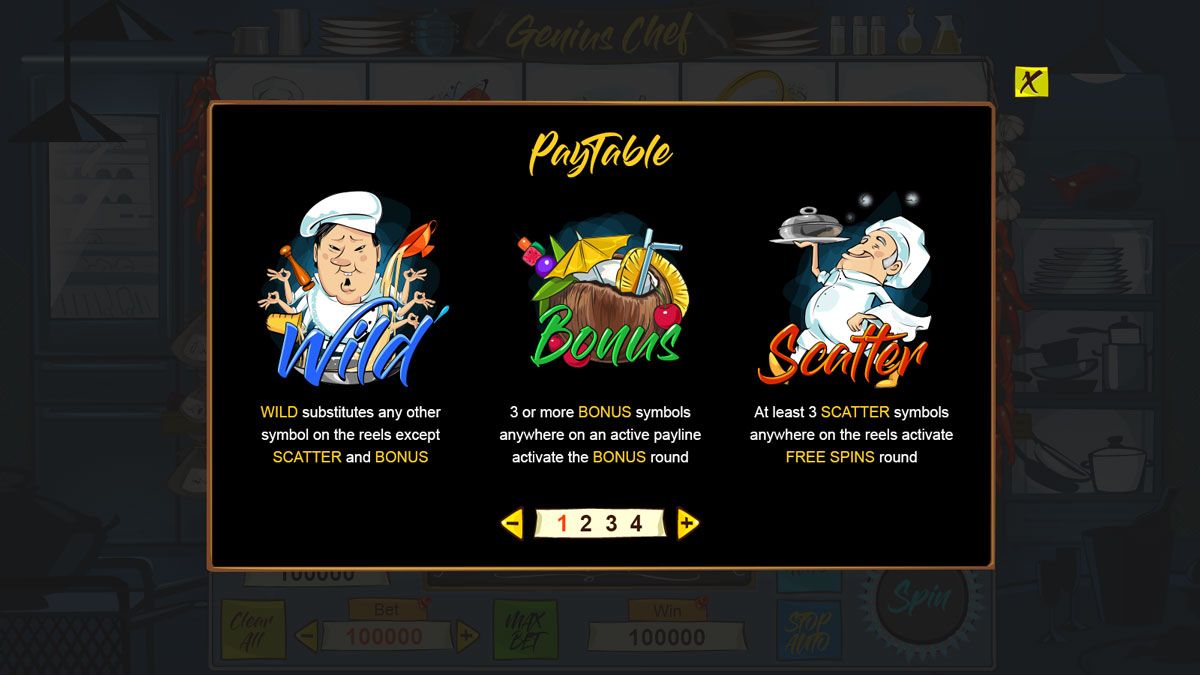 These screens are the auxiliary tables of rules and payments, where the player can get acquainted with all the numerical values that are awarded for simultaneous getting of certain symbols. The more symbols of a certain type you'll get simultaneously at the game reels, the more winning points you get.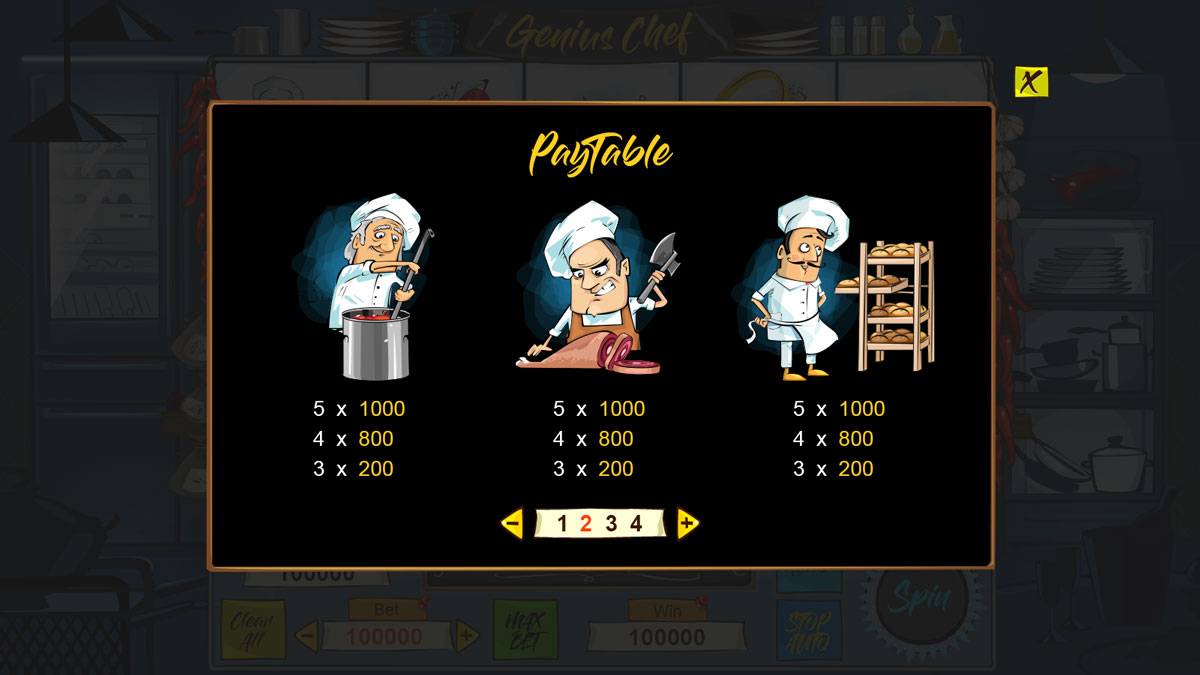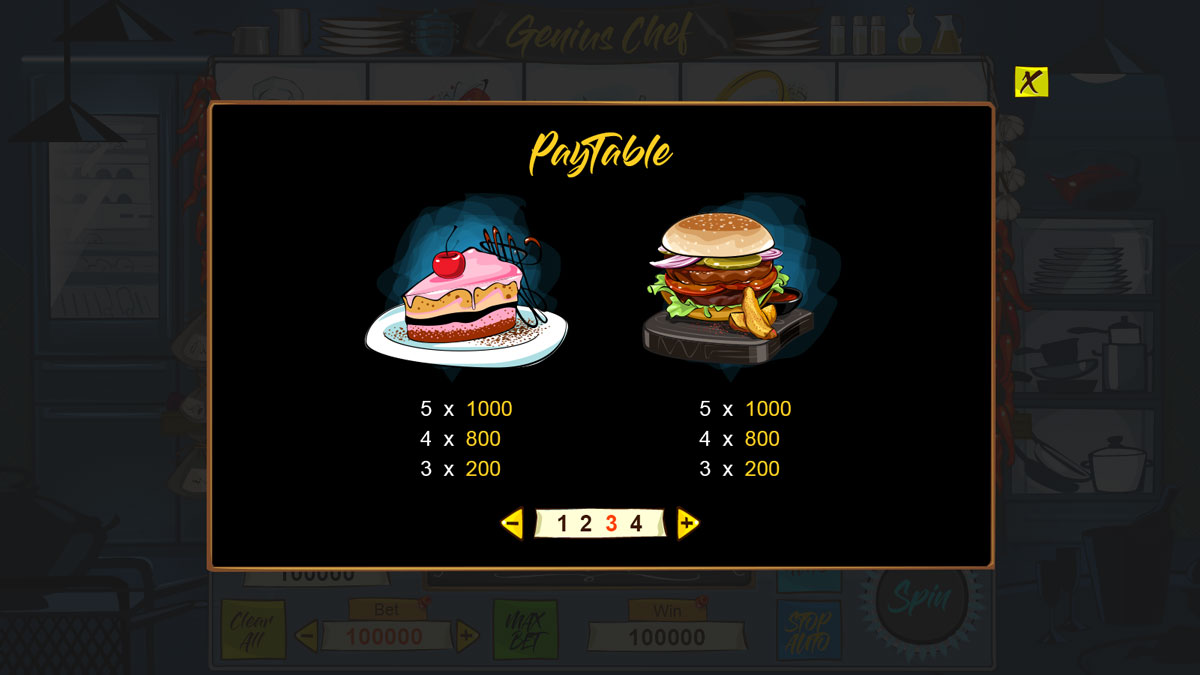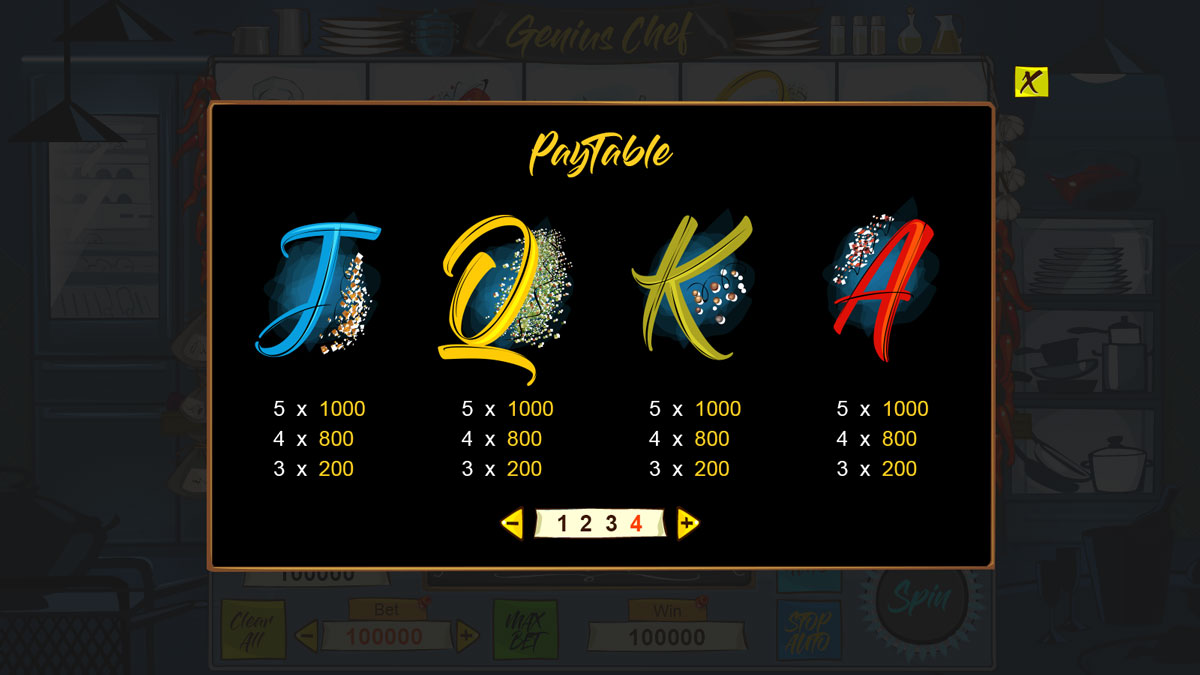 The next three splash screens are pop-up windows, giving information to the player of the following: on the first – the player gives a Free Spins Game, on the second – a Bonus Game, on the third and fourth – Winnings from Free Spins and Bonus Games respectively: