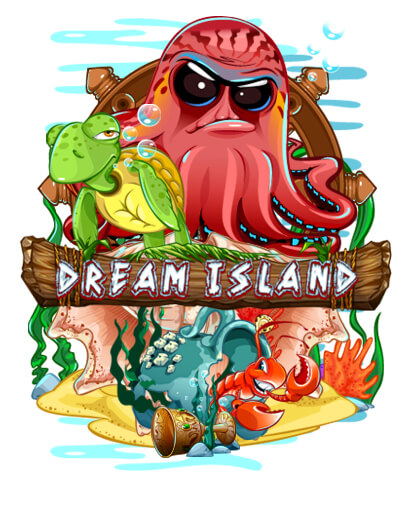 Treasure Island Themed online slot game
One of the key features of slot machines is called their fascinating scenes. Today, every gamer can choose for themselves the perfect game. At the same time, slots on the maritime theme are most in demand among players of different age categories. Our slot designers have created a new vector slot to satisfy the needs of such players. Our new slot game is called "Dream Island". Below is a detailed description of it. Actually, if you are interested of it, You can purchase this slot at our store – https://slotopaint.com/product/dream-island/: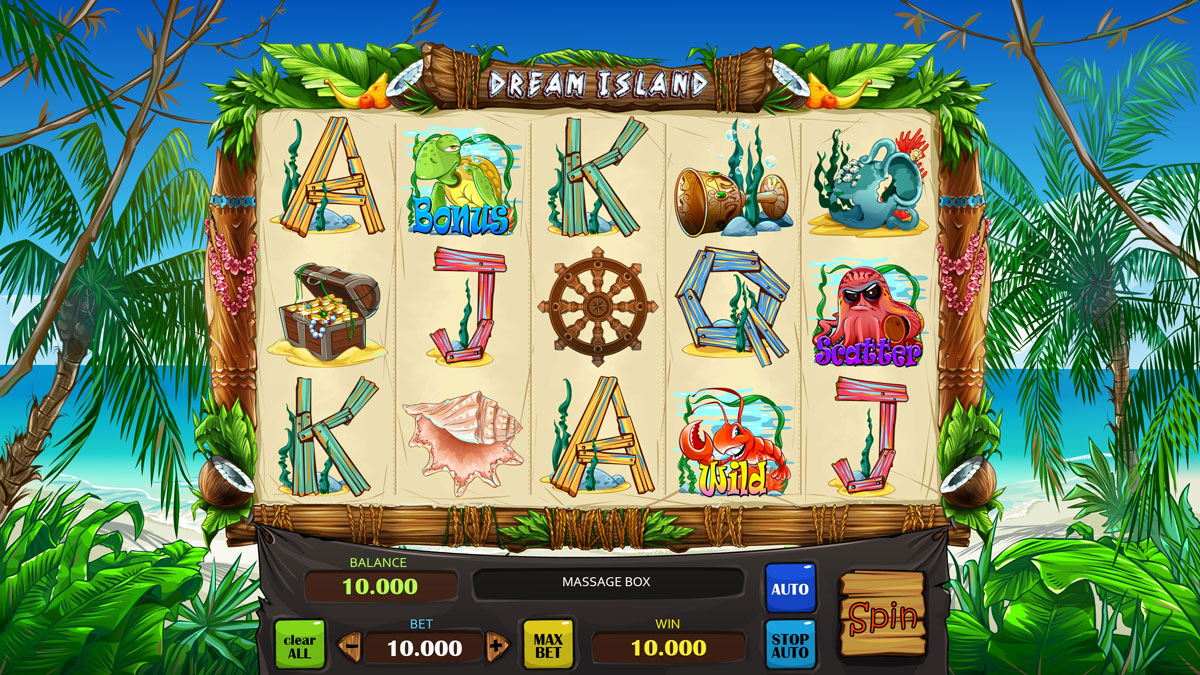 Graphic design of the slot machine fully reflects the chosen theme. Behind the game reels is a tropical island. Cozy bay will be a safe haven for a pirate ship. Tall palms will hide from the rays of the scorching sun, and the mountains from prying eyes. This is a great place to leave the stolen treasures here, the main thing then is not to forget about them: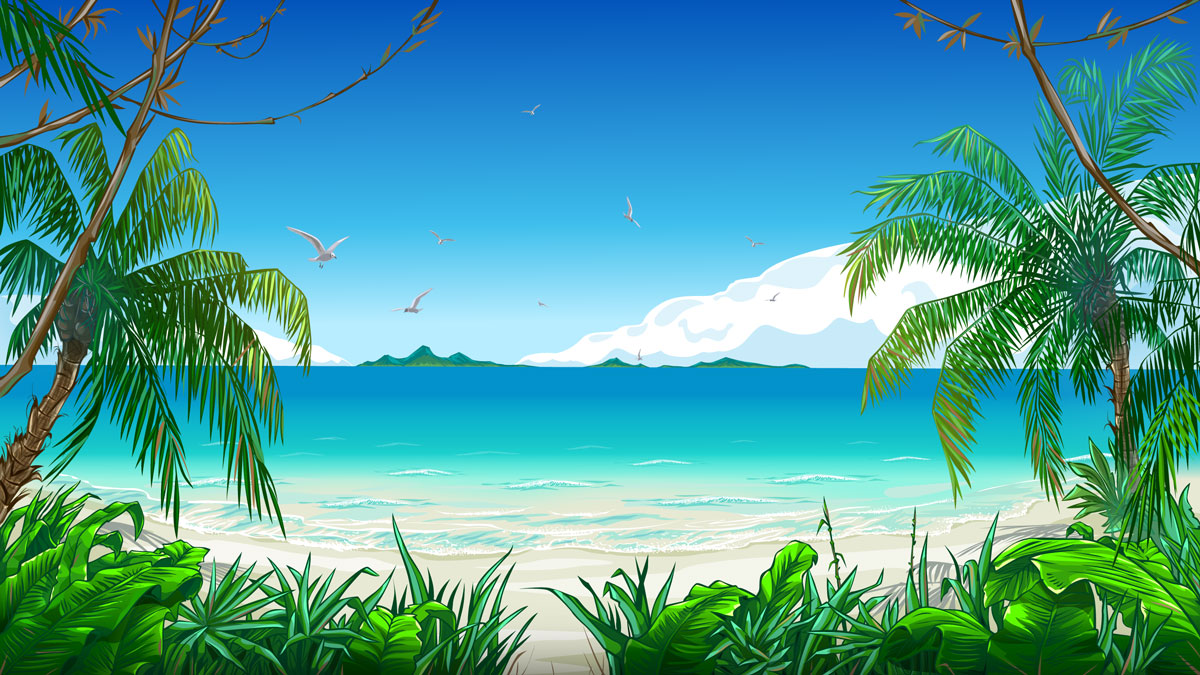 Our new slot is characterized by excellent graphics and high-quality sound design. It will take all lovers of excitement into the exotic atmosphere of pirate everyday life. If you are bored with the monotonous rhythm of everyday life and want vivid impressions, then feel free to choose the Dream Island slot machine and master the characteristics of the sea fishing in search of untold treasures: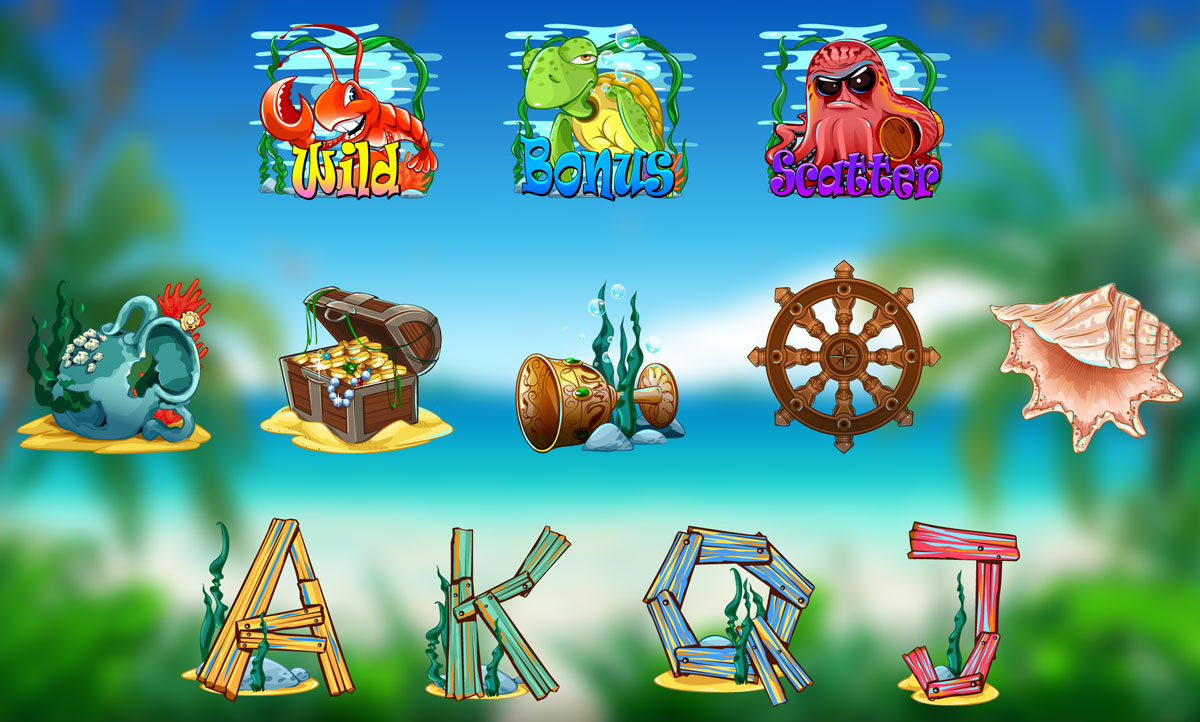 Symbols of the slot machine match the chosen style. Prize combinations will build the inhabitants of the underwater world, as well as the attributes of sea voyage and treasures:
The next three screens are the auxiliary tables of rules and payments, where the player can get acquainted with all the numerical values that are awarded for the simultaneous getting of game symbols from the "high", "low" and "medium" categories. The more symbols of a certain type occur simultaneously on the game reels, the more winning points you get: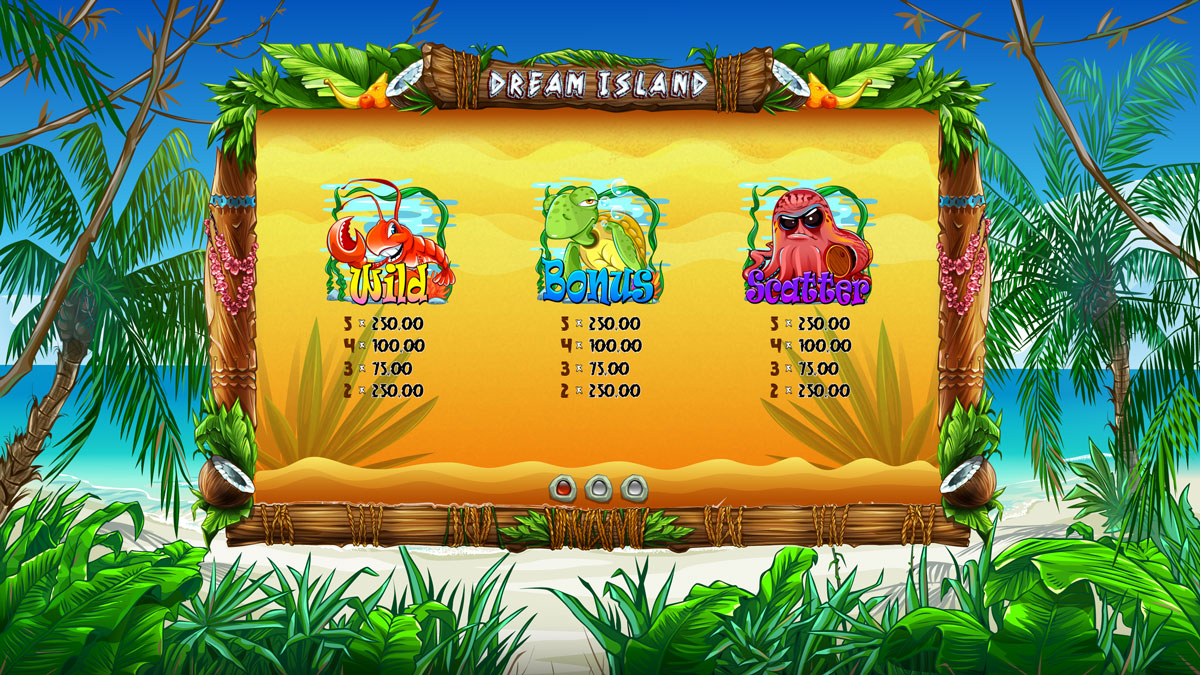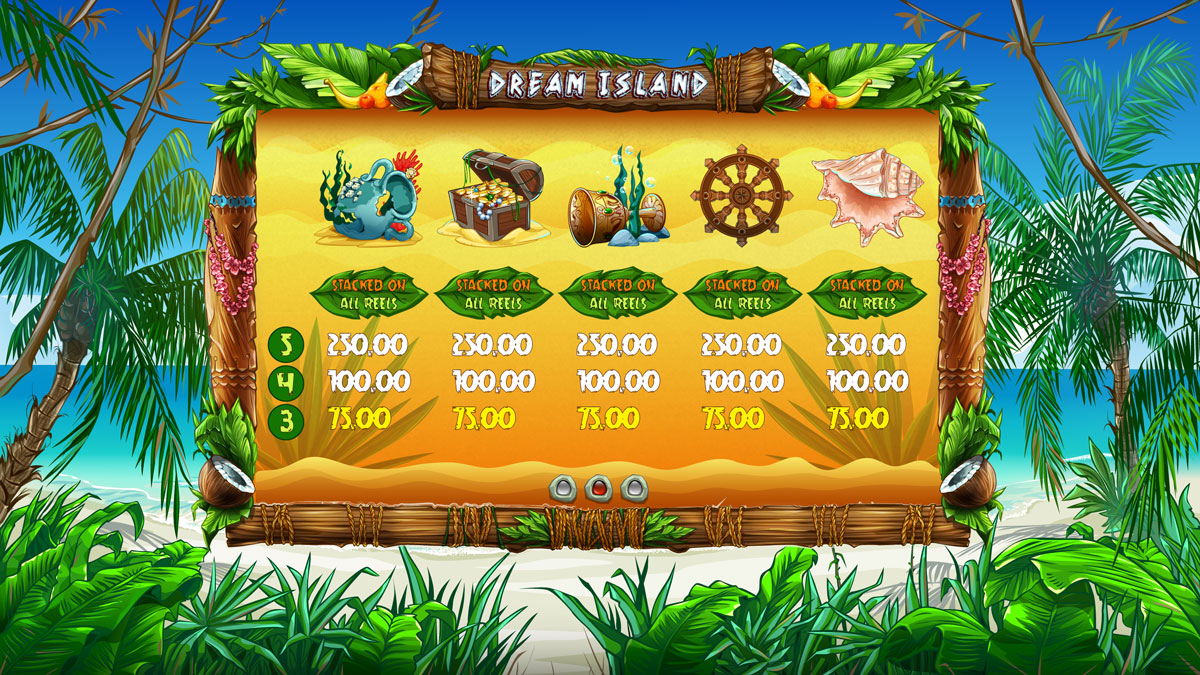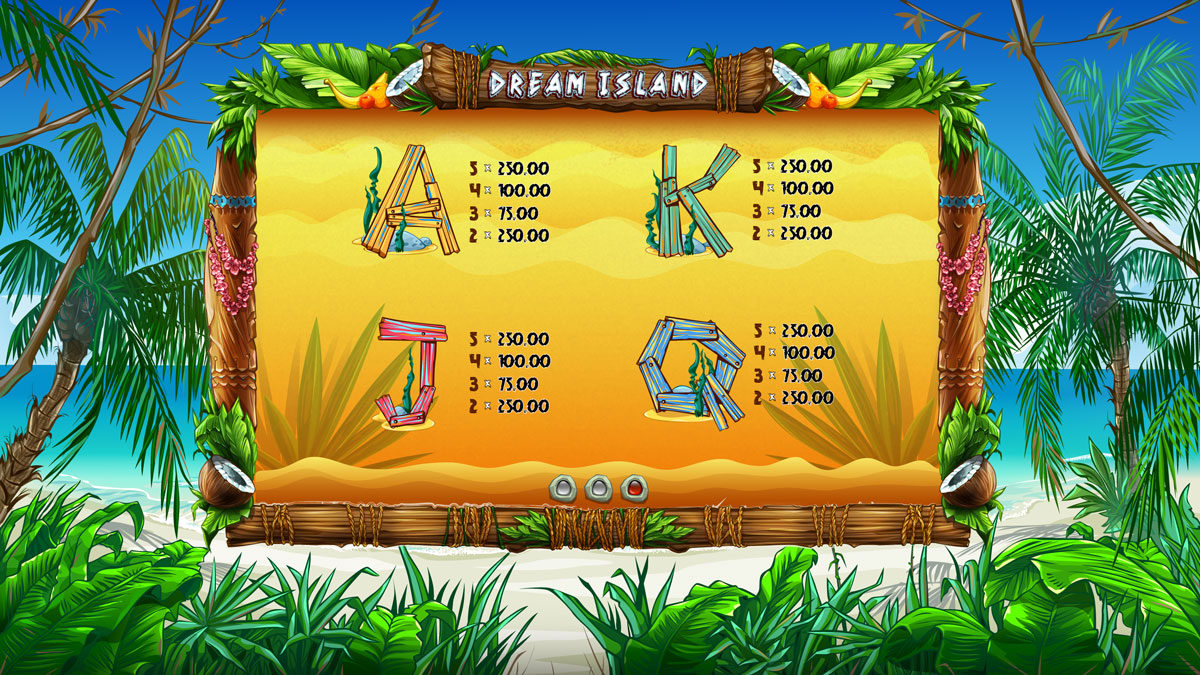 The rest four splash screens are pop-up screens, giving information to the player of the following:
On the first – Congratulations with the Free Spins game;
On the second – Winnings from Free Spins game;
On the third – Congratulations with the Bonus game;
On the fourth – Winnings from Bonus game.