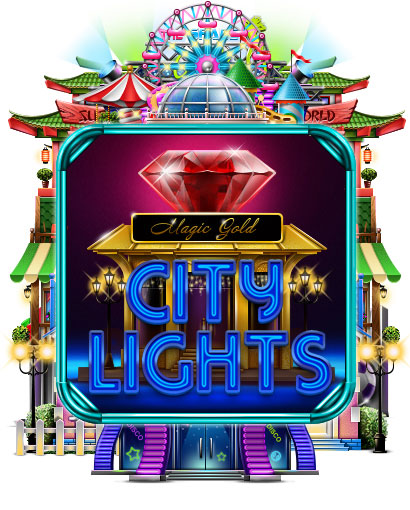 "City Lights" online slot machine
Today we are opening a new slot machine, developed by our designers. It is called the lights of the city. It is not difficult to guess that the symbols and objects are closely related to this theme. Megapolis Themed slots are not popular at online casinos. So, we decided to make our own version of such slot games. So now, you can purchase this obline slot at our store – https://slotopaint.com/product/city-lights/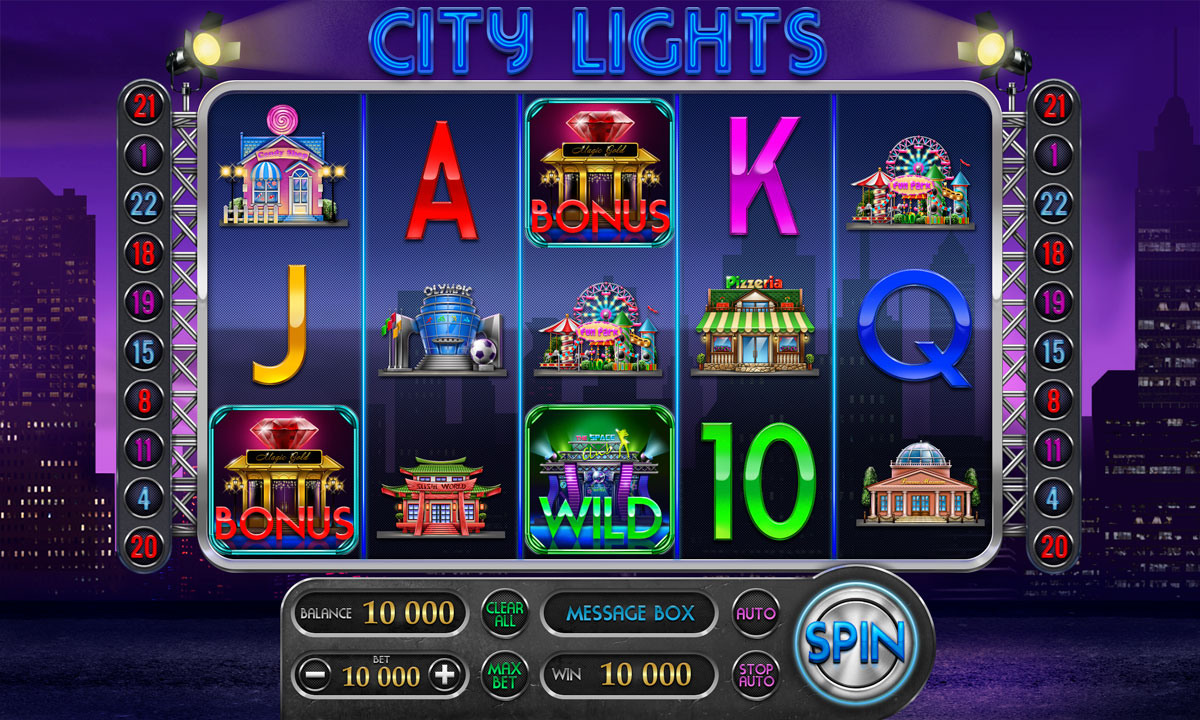 The main background of this slot machine was an illustration of the evening metropolis. High skyscrapers amaze with their greatness. Night lights on slightly begin to fill the whole city. The illustration is made in purple shades: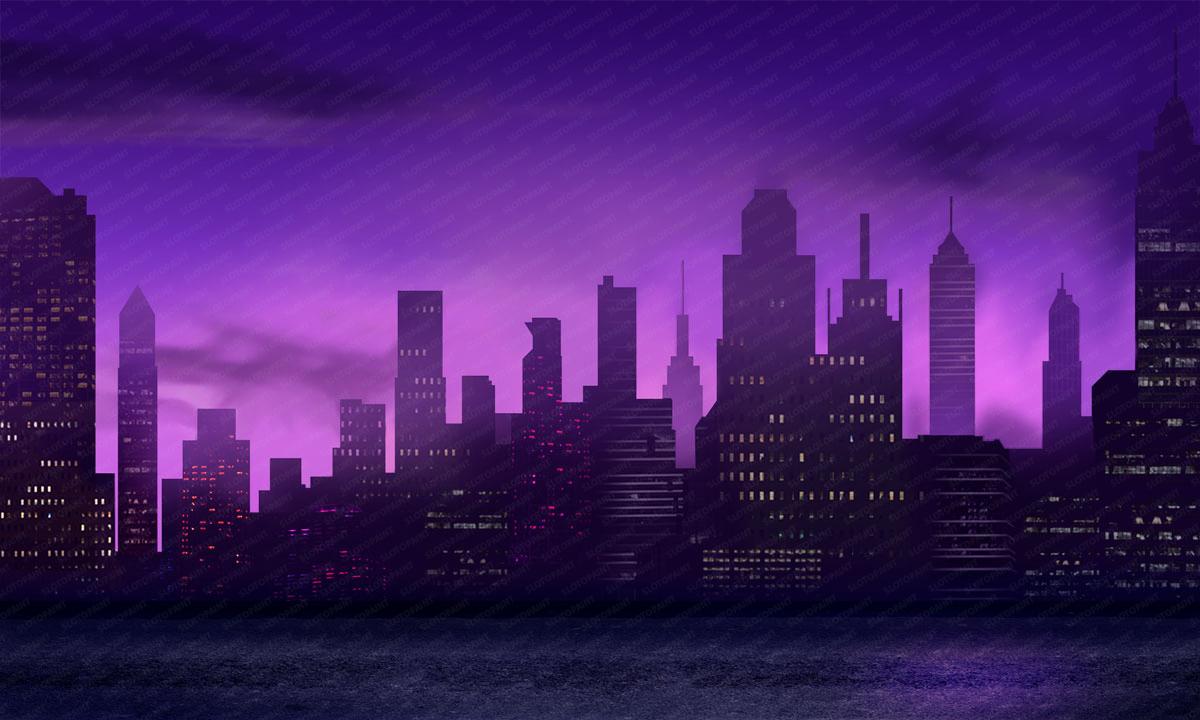 The symbols of this slot machine were chosen different city buildings. These symbols look very small, like thumbnails. Such symbols were chosen for categories of "High" and "Middle". For category "Low" were chosen stylistically decorated as Letters: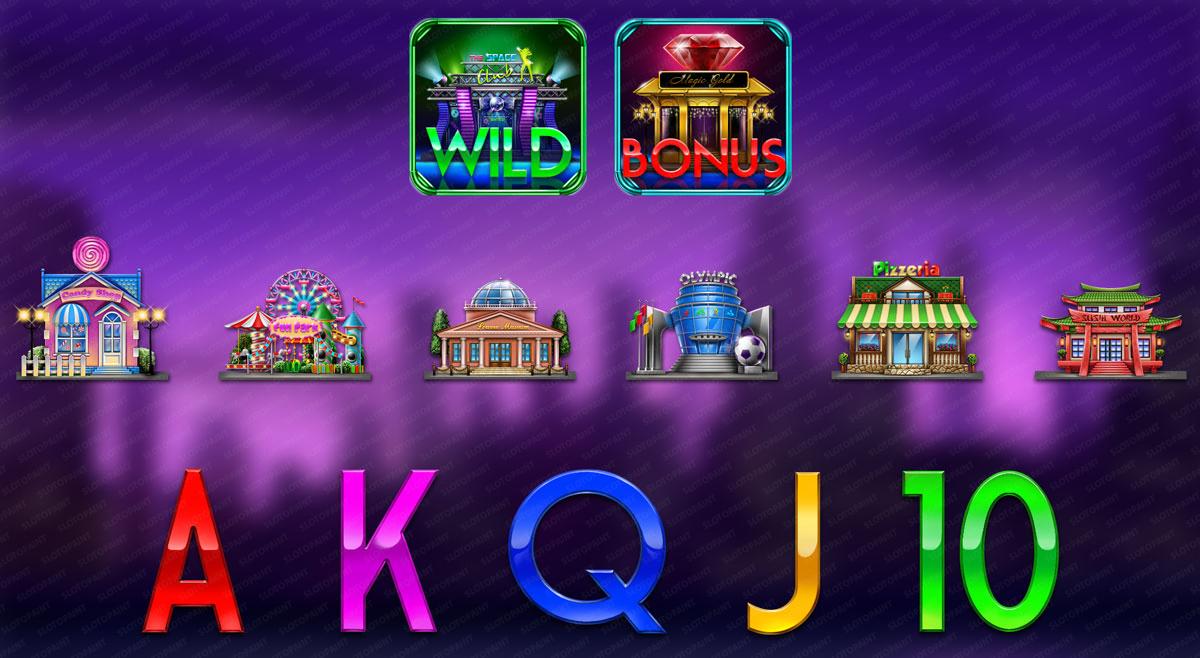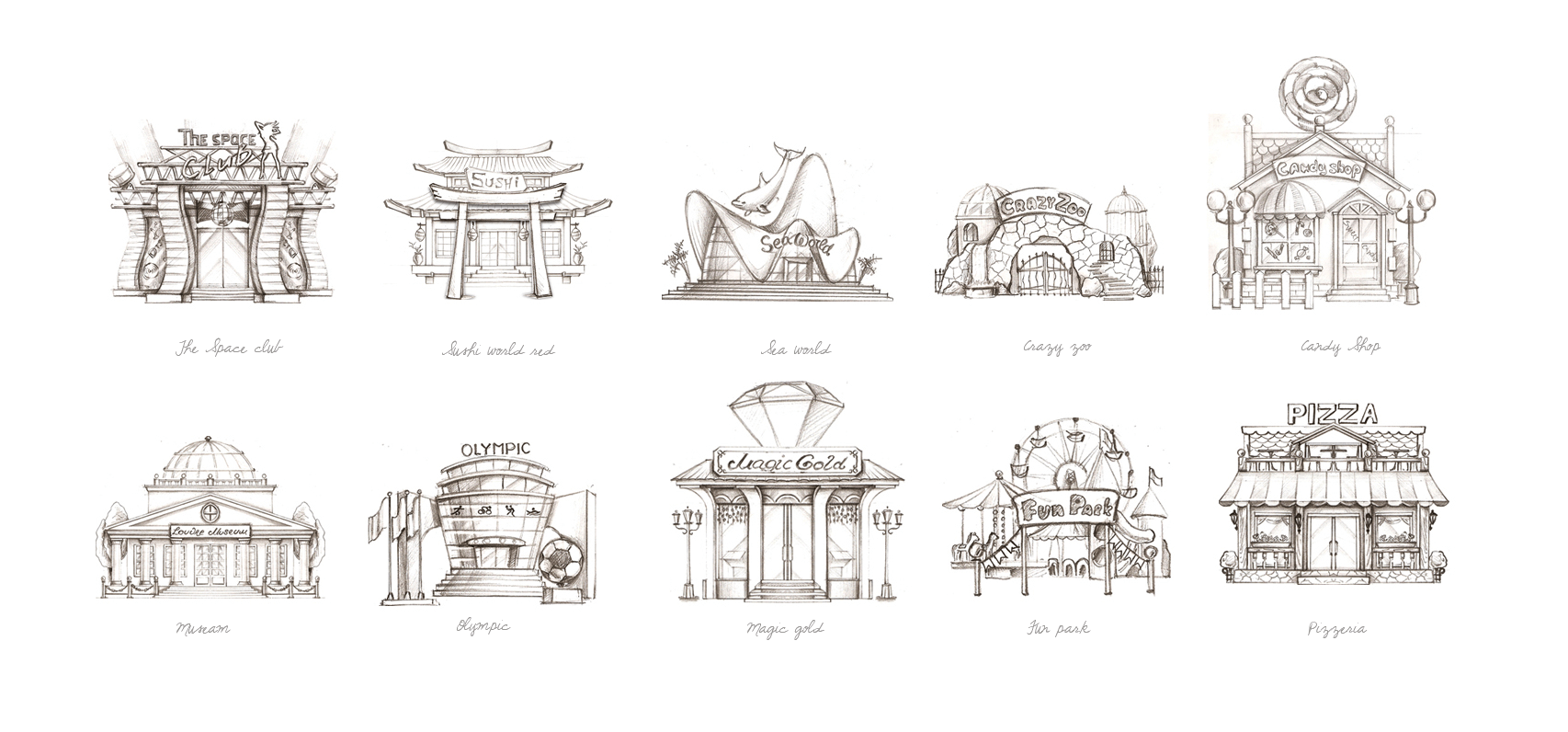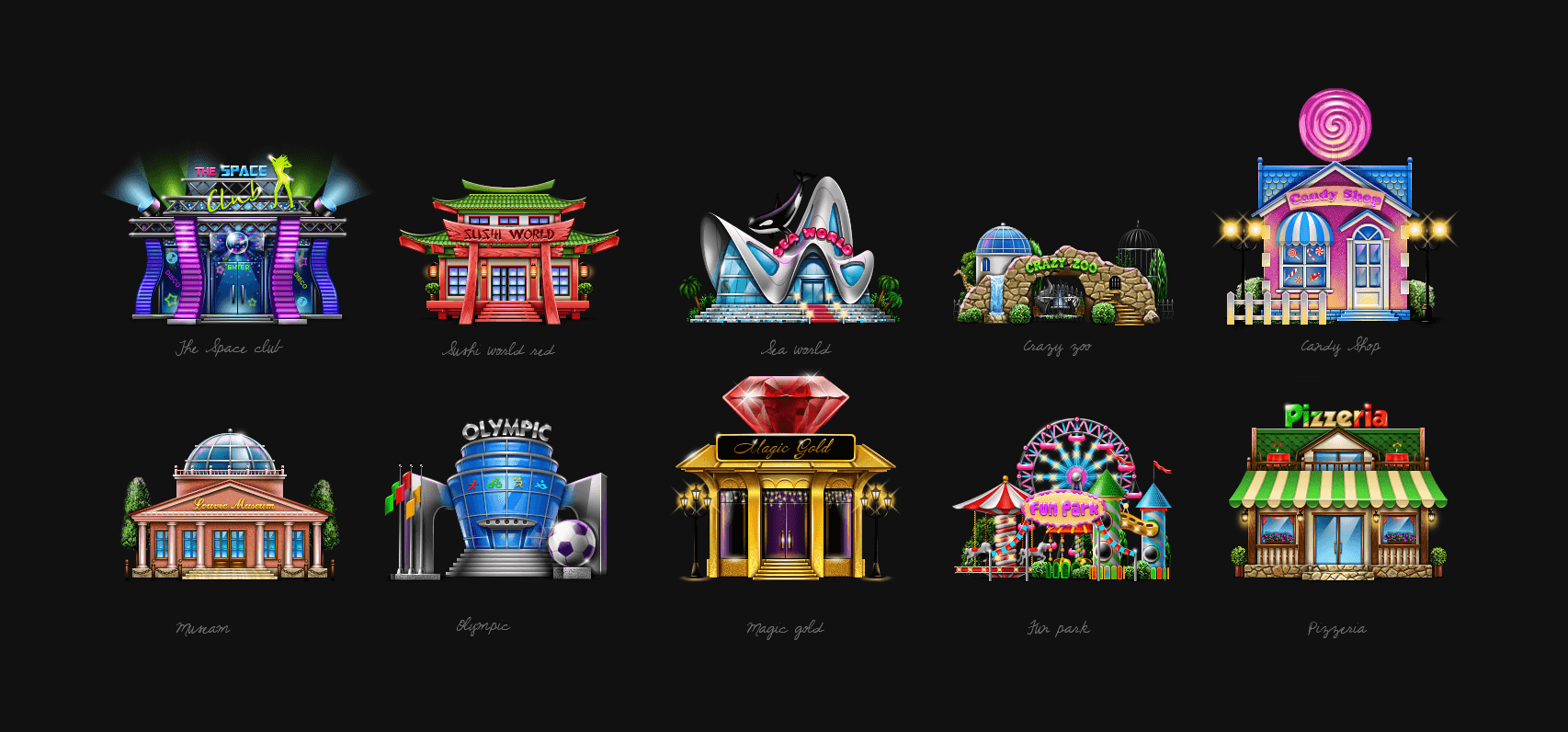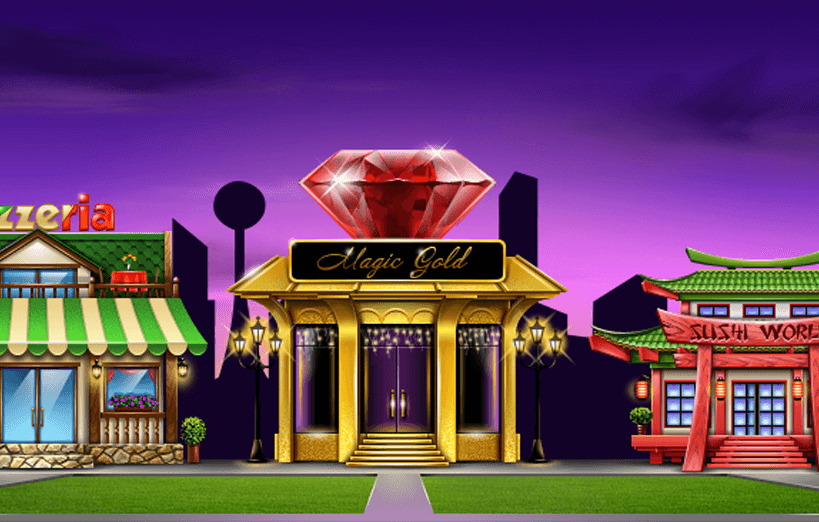 Below, we suggest that you consider the animation of the above symbols. Bright, with glare animation, complements the atmosphere of the Night City:
This screen is an auxiliary table of rules and here are brief classifications of game symbols from the category "High". For example, the symbol "Wild" replaces any symbol on the game reels, excepting the "scatter" and "bonus" symbols. The symbol "Bonus" (in a case of appearing more than two) brings to the player activation Bonus Round.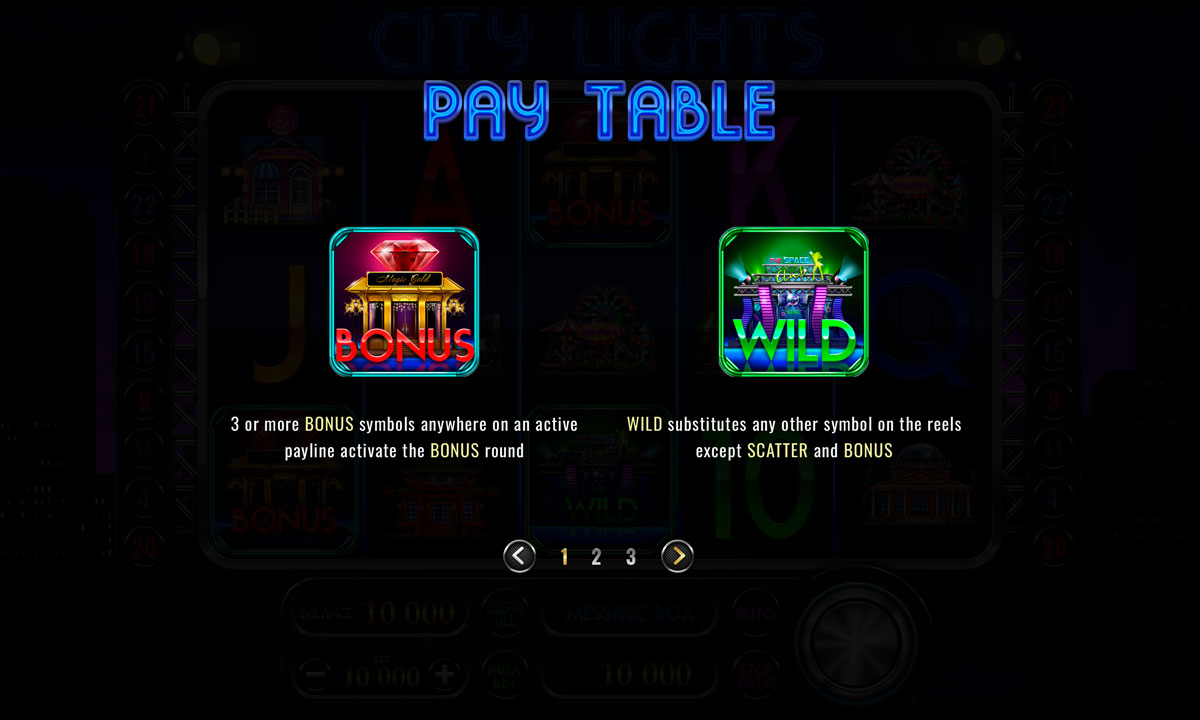 Here you can see the auxiliary tables of rules and payments for category "Middle". Here you can find the winning values for these symbols, as well as find the number of points received for repeatedly getting a symbol of the same kind: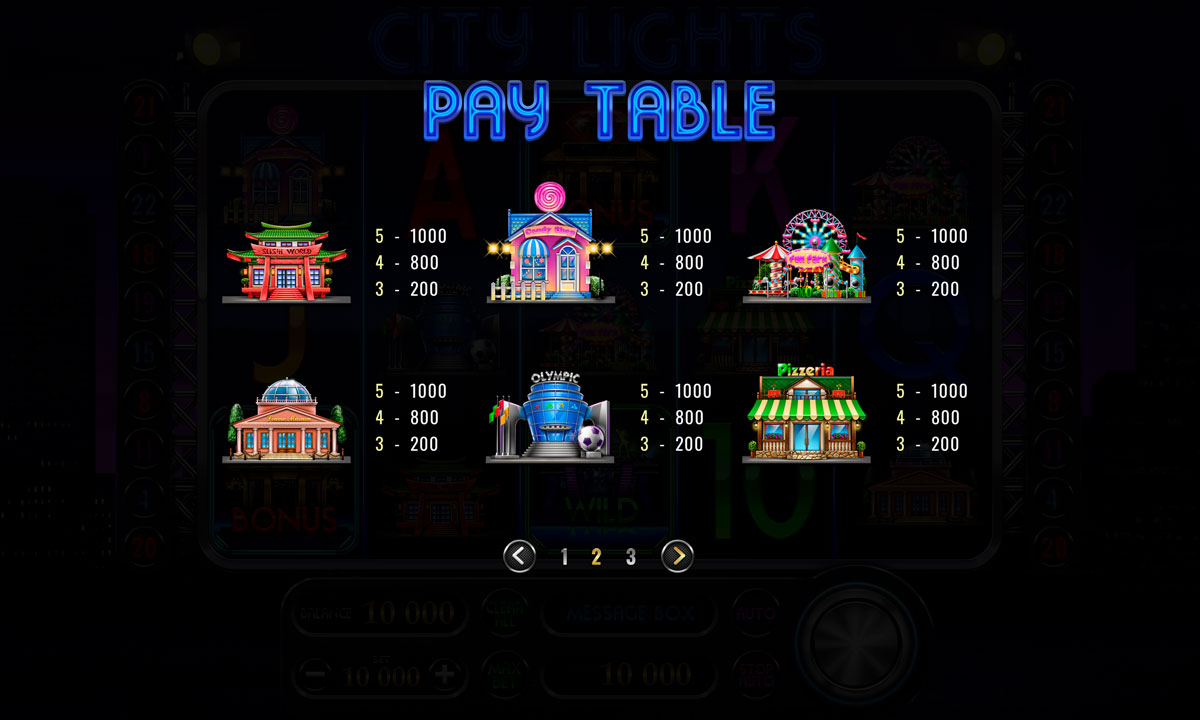 Here is a main screen of the bonus game, where the player has to choose Jewerly shop. The player clicks on the "darkened" shops, and in case of a correct choice his winnings increase (multiple bet):