Flowers Themed online slot game
Flowers are the remnants of paradise on Earth. In order to enjoy life, learn to see beauty and appreciate every moment, nature gave us them. Delicate, fragrant, defenseless and filled with the lightness of delicate petals. "Blossom Paradise" is a real trip for flower lovers, even those who do not have special feelings for flowers and nature, it will not leave indifferent. The slot is adapted to play on smartphones. The screen is divided into two parts. In the upper half, the player will be greeted by a colorful spring field immersed in greenery with a light breeze feeling, and in the lower half there are 5 reels on 3 lines with bright, cheerful themed symbols. Below them, a panel with the main settings of the game and a button for spinning the reels, made in the form of a mysterious plexus of green branches, is neatly hidden, which gives even more grace to the overall style. If you are interested in this product, you can purchase it at our store – https://slotopaint.com/product/blossom-paradise/: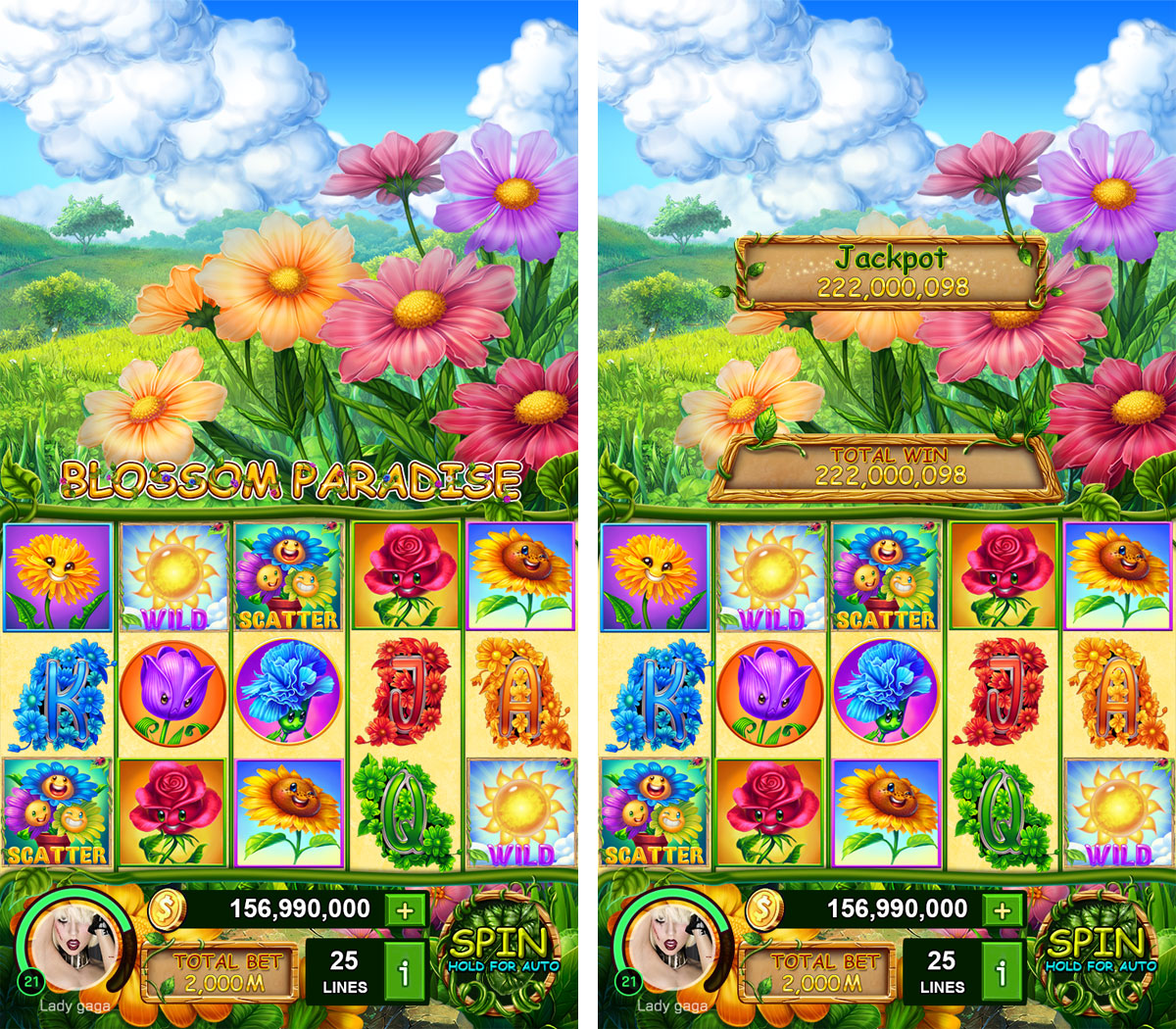 The jackpot is the most desired win for millions of players, the pinnacle of luck and the ultimate dream. And this is not surprising, since it is the maximum amount played in the game.
The winning combination is collected by matching the same symbols, but the paylines can go through the reels in many different combinations. "Blossom Paradise" is a slot machine that gives you a chance to win an amount many times greater than the size of your bet. And the jackpot can fall at any moment.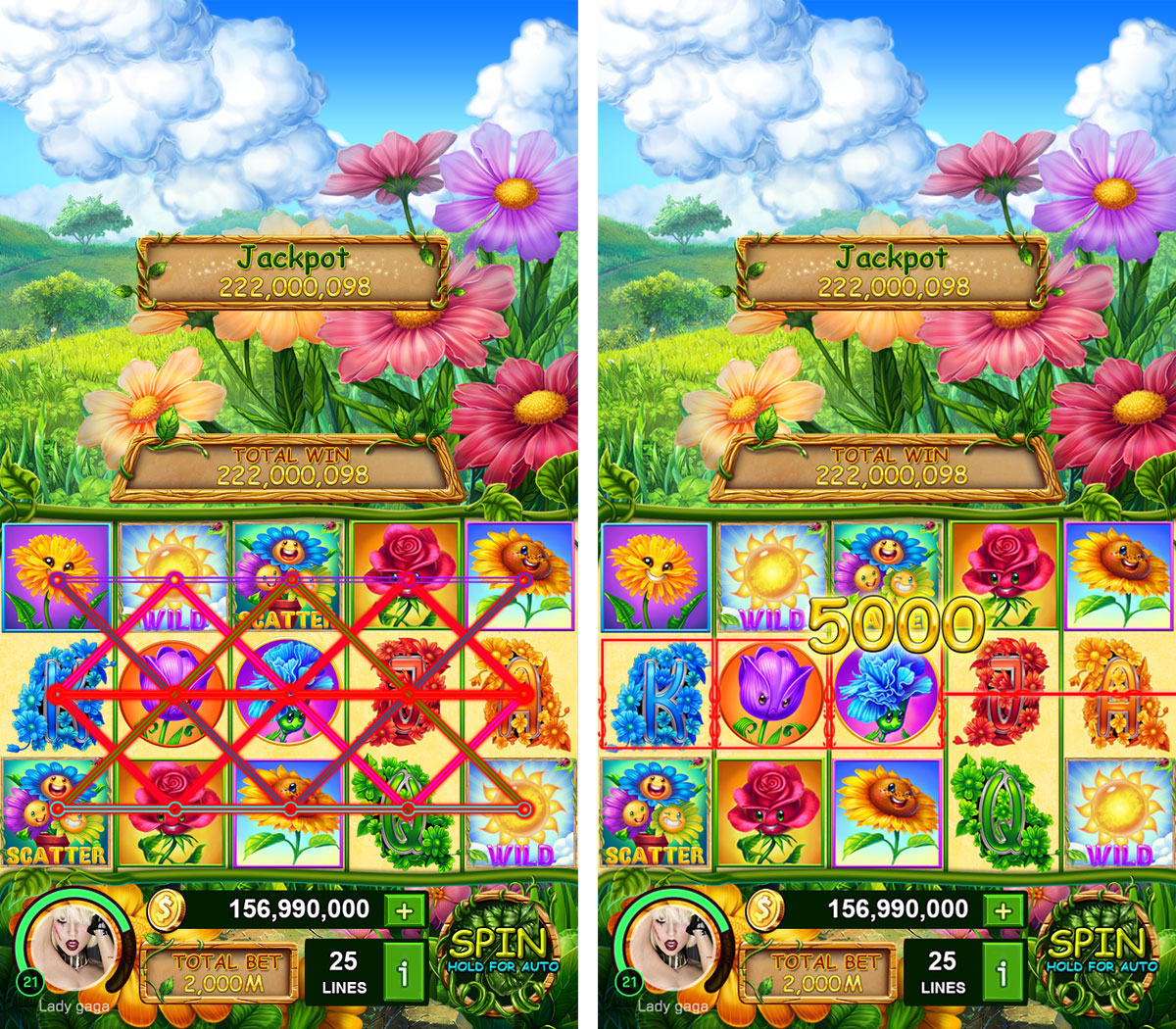 The main background is a valley filled with greenery with delicate, fragrant flowers. It is hardly possible to convey in words all the beauty that opens up: a bright blue sky, where bizarre clouds carry the imagination beyond the horizon of earthly existence; sun-drenched slopes receding into the distance, on the surface of which spreading trees glide. This is a whole world where everything is subject to the merging of nature. Blooming specimens can be found here even in winter. Only here it is possible to admire such beauty and feel like in paradise.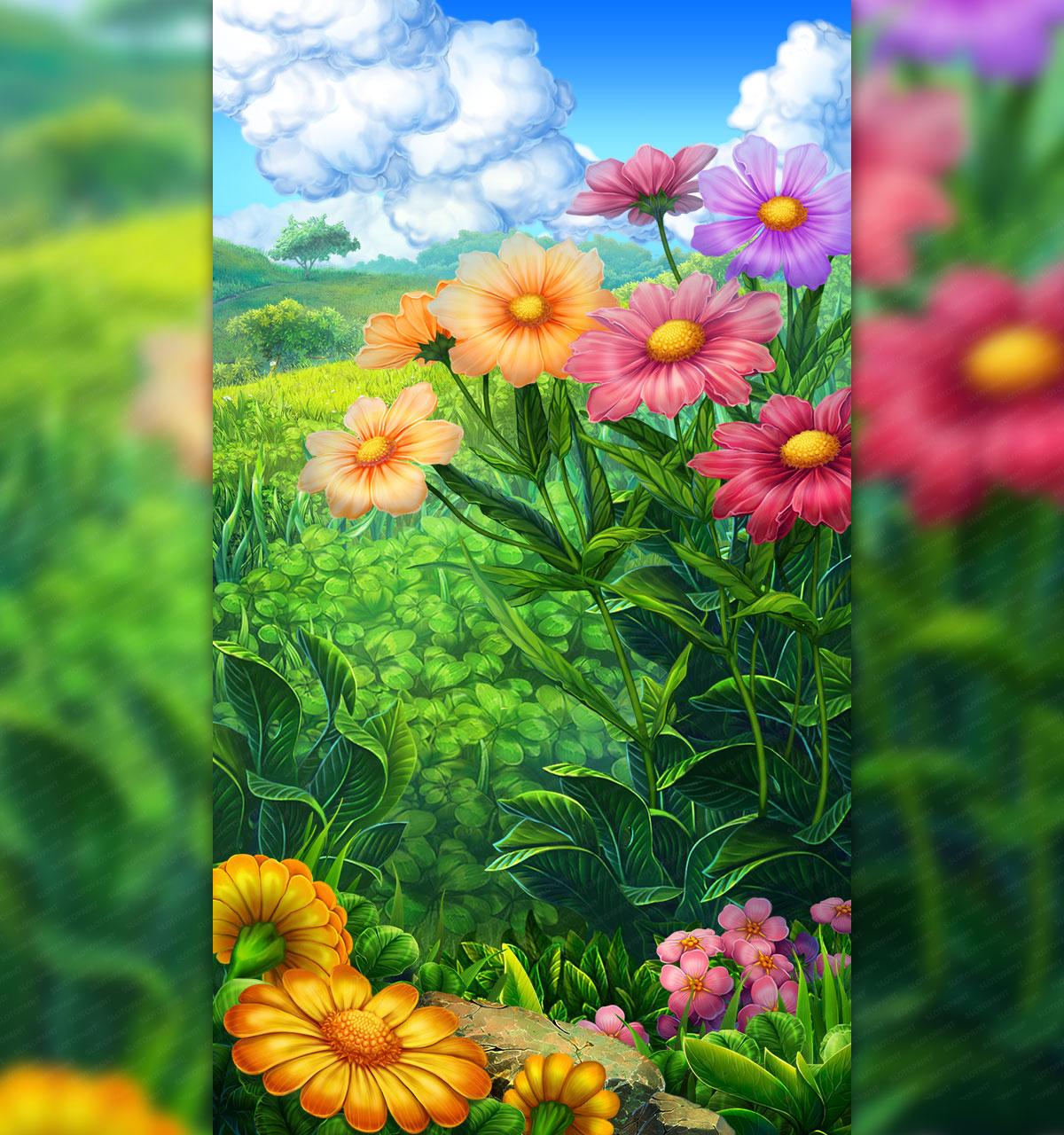 Like in life – the sun gives light, life, warmth, joy, so in the game, playing the role of Wild, will help you ascend closer to winning. Gold, alluring, dangerous, but so desirable! Funny three multi-colored daisies, which playfully and cheerfully smile, act as a Scatter symbol. Daisies are the only flowers that fight for what they want, to the last petal. What kind of surprise will they bring?

The symbols of the high category have absorbed the brightest representatives of the flower paradise. Dandelions – their yellow petals, like rays of the sun, look in different directions, as if showing with their whole appearance: "Look how beautiful we are, admire us". A smile makes you rejoice in return. The rose flower resembles a riddle: when the bud fully opens, the rose reveals all its beauty. But not always it can be disrupted painlessly. The sunflower is the younger brother of the heavenly sun that lives on Earth. His smiling dark face is surrounded by a dense wreath of bright yellow petals, smooth and delicate. It is worth collecting an expensive bouquet.

The divine flower is a carnation. What can be even more mysterious and bewitching? She smiles slyly, spreading her sky-blue petals, as if she is playing, and not you! But, in any paradise, there is a "evil" tulip. The sight and smell of tulips fill us with joy, serenity and tranquility. Tulip petals give a unique look to the flower. Perhaps he is angry because he is lonely!

The lower symbols are so colorful and brightly decorated that I don't want to send them to the bench! Symbols "A" to "J" are framed with bright, indescribable colors. Peach "A", pale blue "K", green "Q" and sunny orange "J". They will add even more color to any bouquet collected on the game reels.

Graphically high-quality animation, which is not only fun to play with, but also pleasant to admire the graphics, which literally captivates and brings visual pleasure to any player. A bright rotating sun will add warmth; cheerful yellow dandelion eager to share a good mood; velvet rose – beautiful in any situation, it pleases the eye with its perfection; the sunflower lifts its petals to the sun, rejoicing in the warmth and the raindrops falling on it. Looking at the unusual blue carnation exuding energy from its petals, you cannot help but wonder how perfect plants can be, how different and beautiful they are in their own way. The little purple tulip is angry, maybe it lacks the sun?
Card symbols, around which wreaths of different colors are woven, are perfectly combined, and even add zest to the overall bouquet. Having collected the entire composition, you cannot help but wonder how perfect plants can be, how different they are and in their own way beautiful.
The bonus game in the slot machine gives an additional chance to the player to make a profit as soon as a certain combination appears on the reels. It offers three flower pots of different shapes and colors, in which flower sprouts break through. Each of them hides its own unique flower with a certain bonus.
Here each novice player can grow a flower of fantastic beauty. What flower can you grow, and how much will it bring? Either way, play for fun and fortune will reward you!
Anyone in the first minute of the game can be lucky enough to feel the taste of the much-coveted jackpot. The different types of winnings offered (Big win, Huge win, Mega win, Epic win) will help everyone to get a dose of high-quality adrenaline, try their luck, breathe in the heady aroma of flowers and take with them at least a small piece of this fantastic flower extravaganza!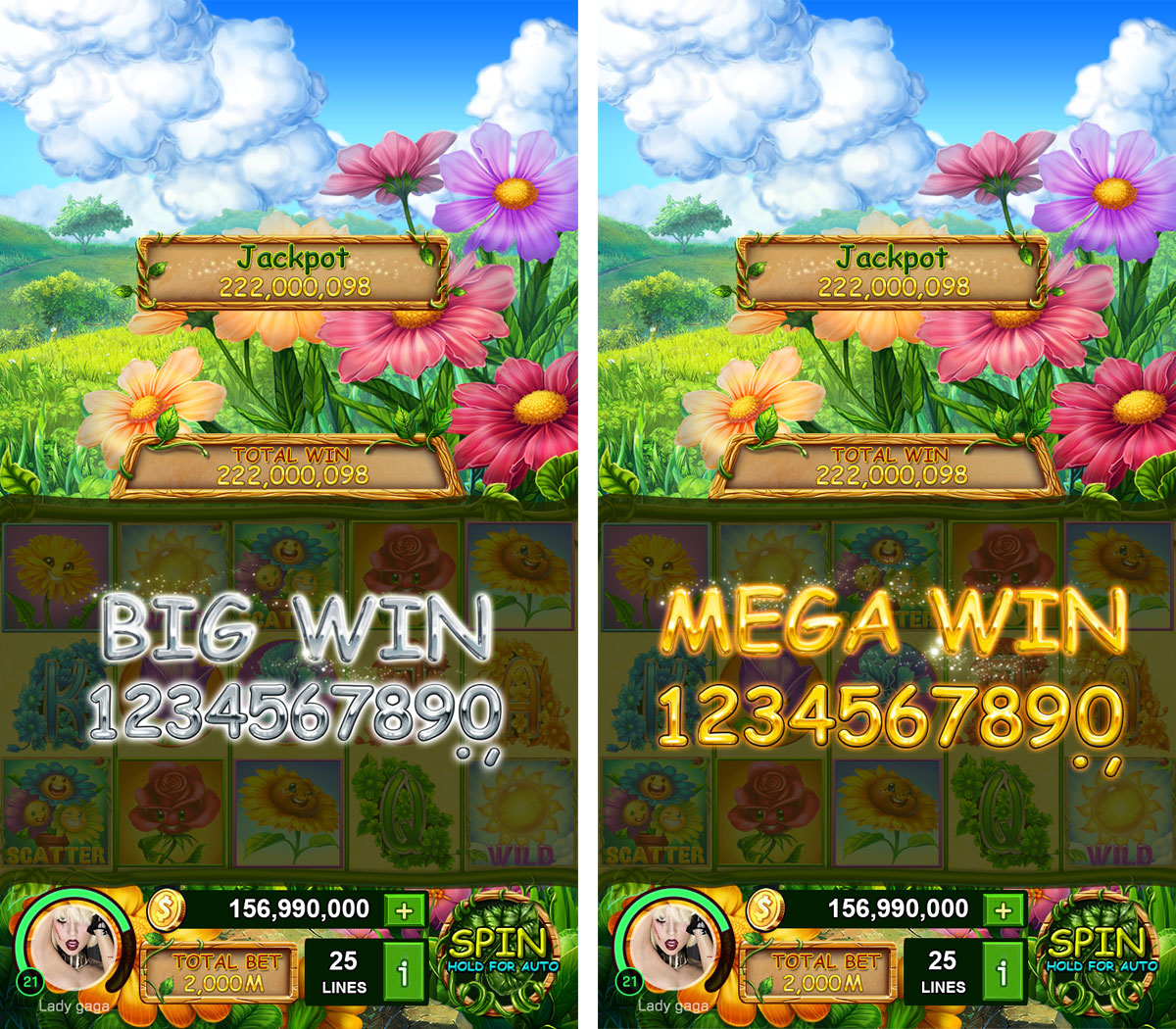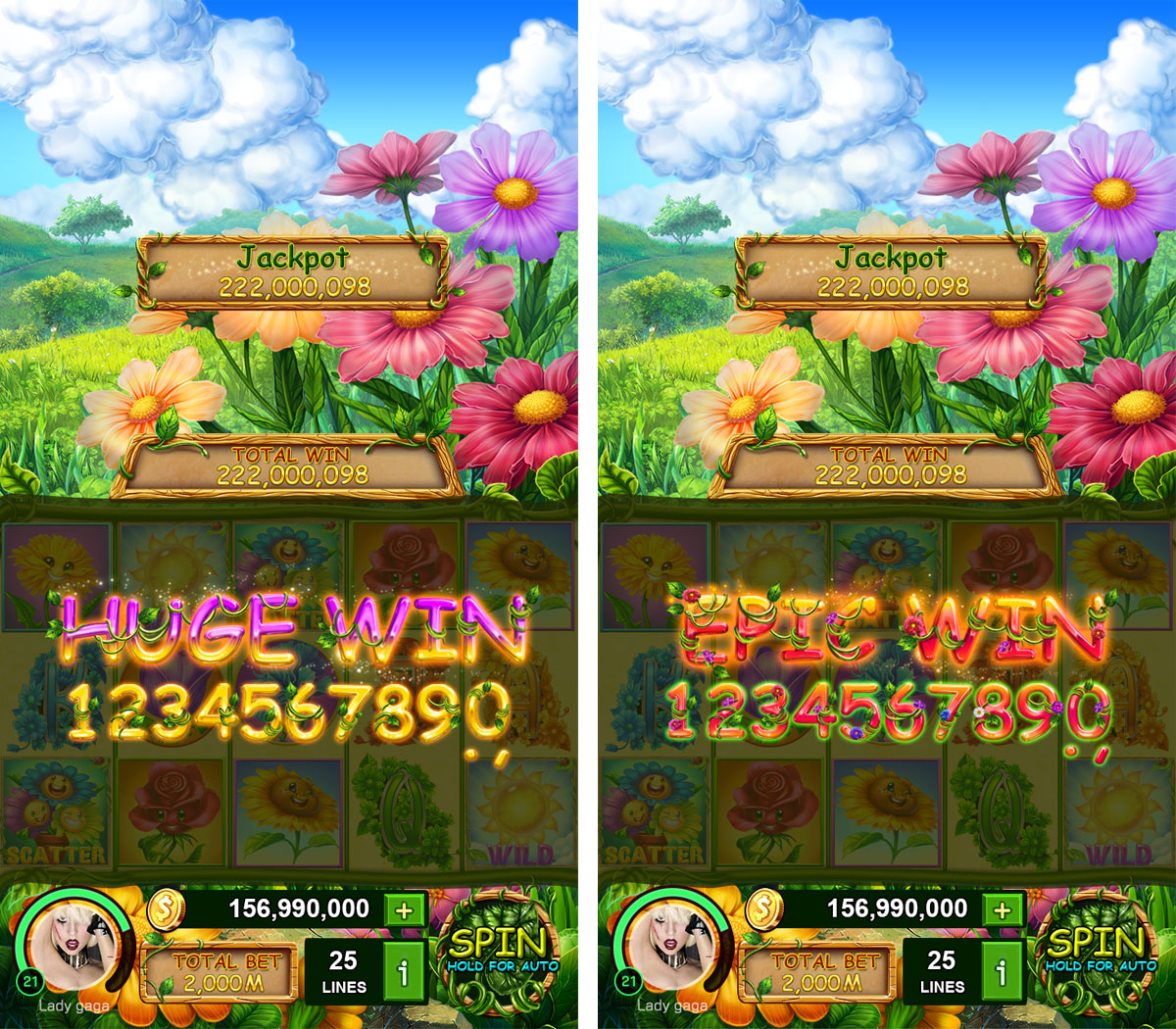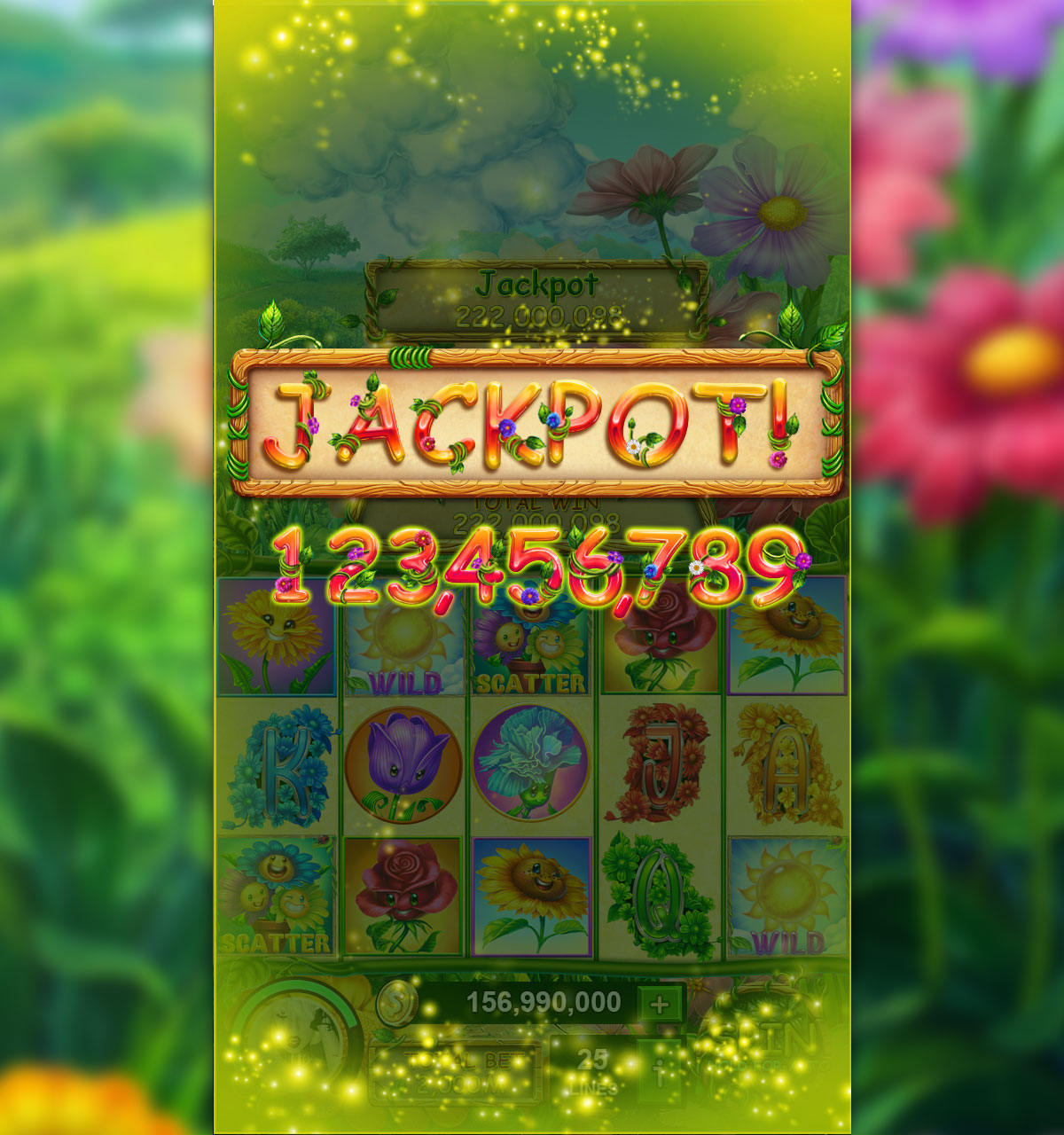 The pay table will enable each player to understand what kind of win he can expect from any symbol. In this case, it is divided into three main blocks: Special, High and Low symbols. Wild symbol (Sun) – replaces any other symbol on the reels and helps to form a winning combination. Scatter can trigger a series of Free spins. Further, the rest of the picture is visible: which winning combination, made up of high or low symbols, has its own specific payout ratio. The lowest paid items here became card symbols, from Ace to Jack, made in rich and bright colors.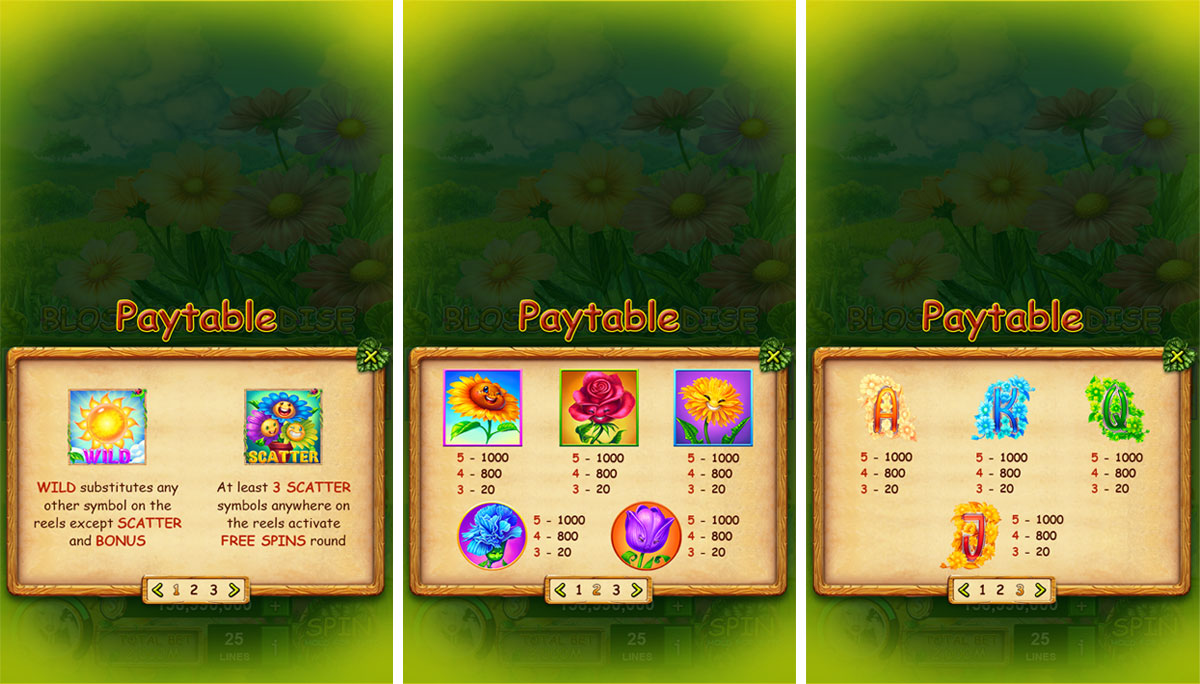 To activate the Free spins feature, you need to get at least 3 Scatter symbols, while a window filled with bright sunspots, as if flying flower petals, will appear, with a notification about switching to the appropriate mode. The same window will notify the player about the winning amount in the free spins mode, or after the bonus round.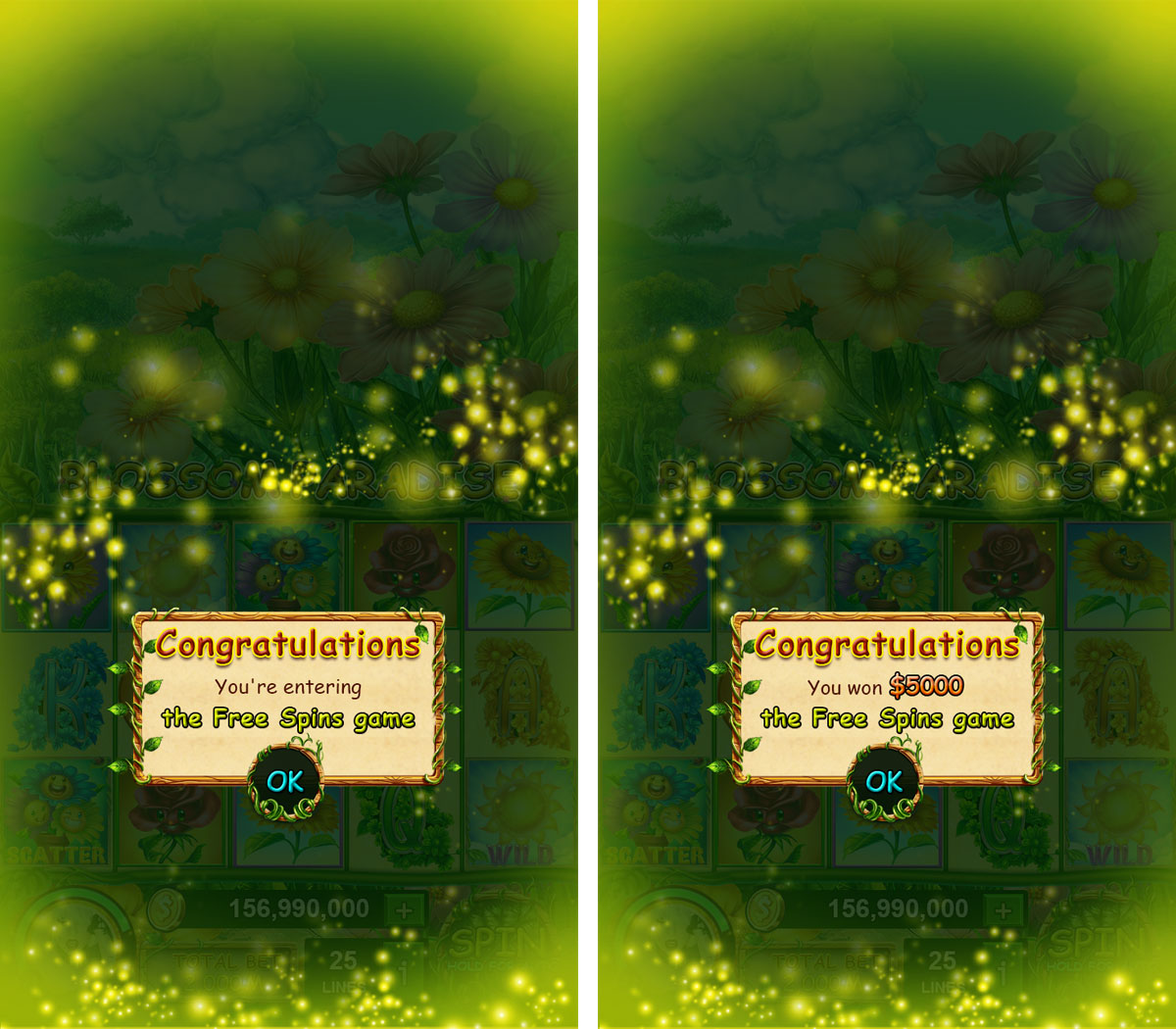 Delicate, fragrant, cheerful and light-filled flowers will give positive emotions in any weather and season.