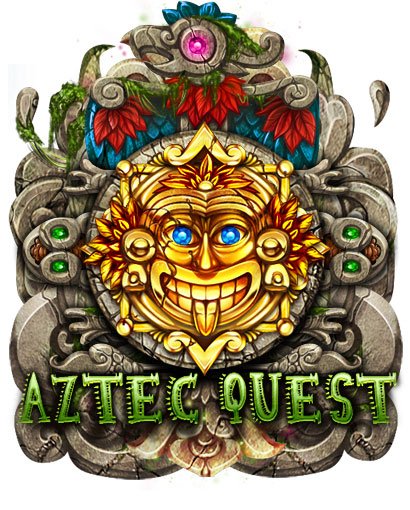 Aztec Themed online slot game
This slot will be incredibly interesting, because it will reveal many interesting facts about this tribe that existed in ancient times. Each visitor is given the chance to uncover the secrets of the Aztec pyramids and find his golden treasures. The main theme in the design of the slot is everything that relates to civilization in South America and its peoples. These peoples at different times kept many secrets, including the secret of countless treasures hidden somewhere on the continent. If you want to purchase this online slot game, you may do it at our store – https://slotopaint.com/product/aztec-quest/: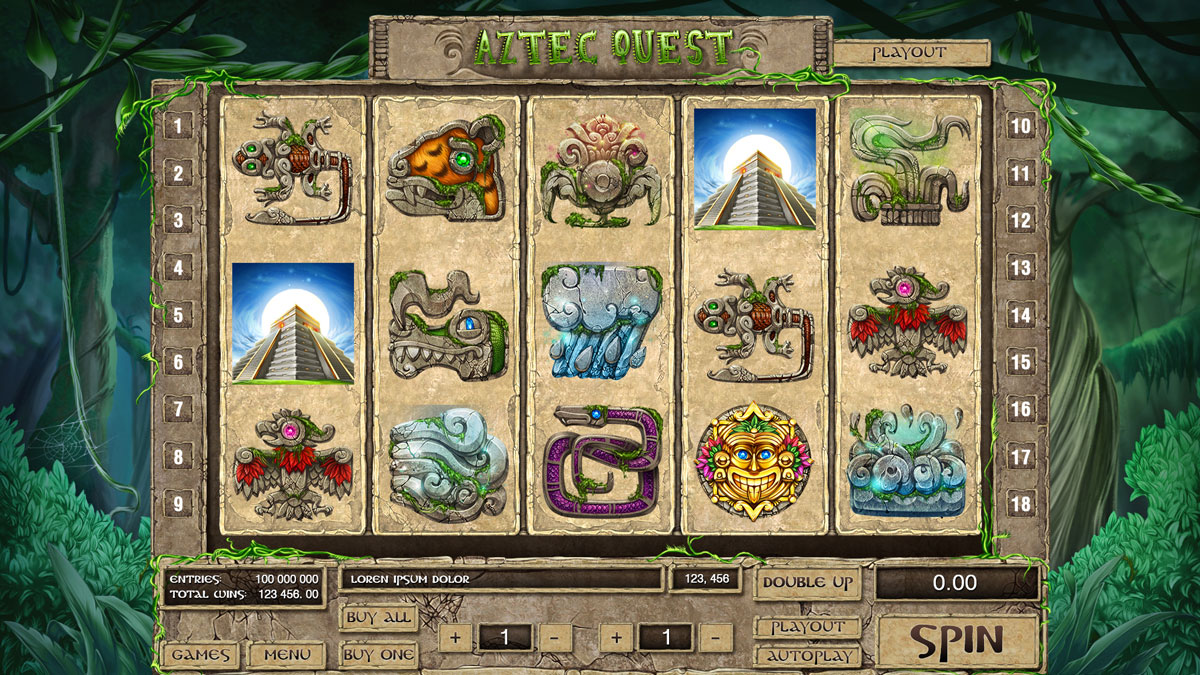 The "Aztec Quest" slot machine is endowed with many thematic symbols that depict various attributes of the Aztec culture. The name of the slot is placed on the top, and under the title there are five reels on three lines. The slot assumes 18 paylines. Cave paintings were chosen as game symbols. Everything is very harmoniously combined with each other, creating a magnificent picture of the life of this mysterious tribe. Understanding Aztec Quest slot machine control will be easy and simple for a player of any age and level of professionalism. The control panel contains all the necessary keys and sensors for complete control of the game. The special windows display data on the amount of winnings and the total bet per game. All symbols are unique, original and stylized according the theme of the slot.
On the background of the interface we can see a bewitching forest landscape in the rays of moonlight.
Each symbol is animated and gives a feeling of immersion in the past.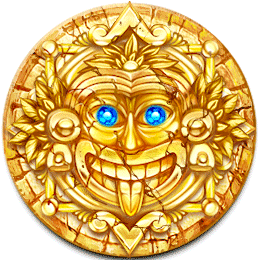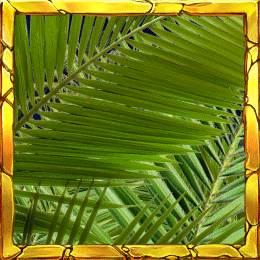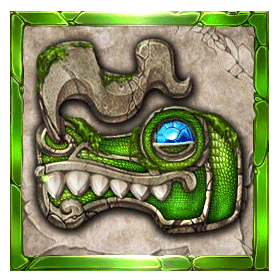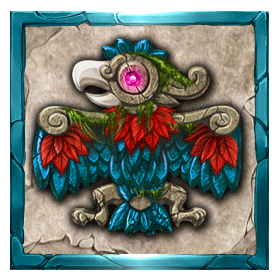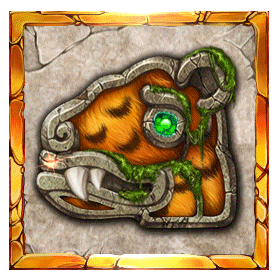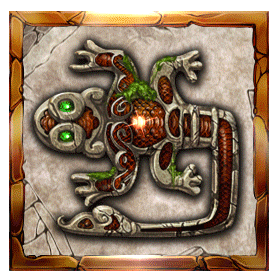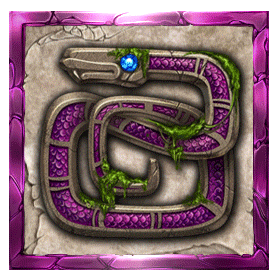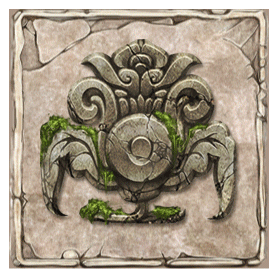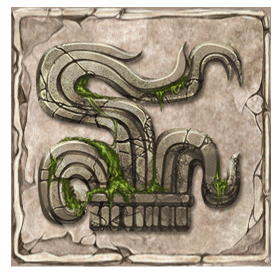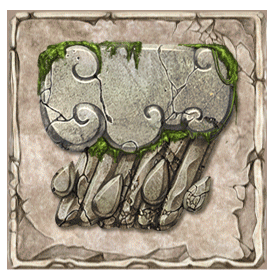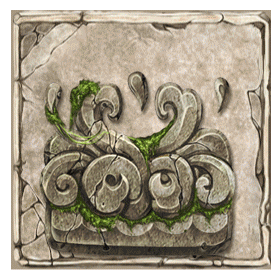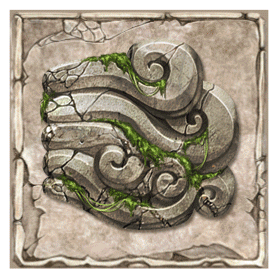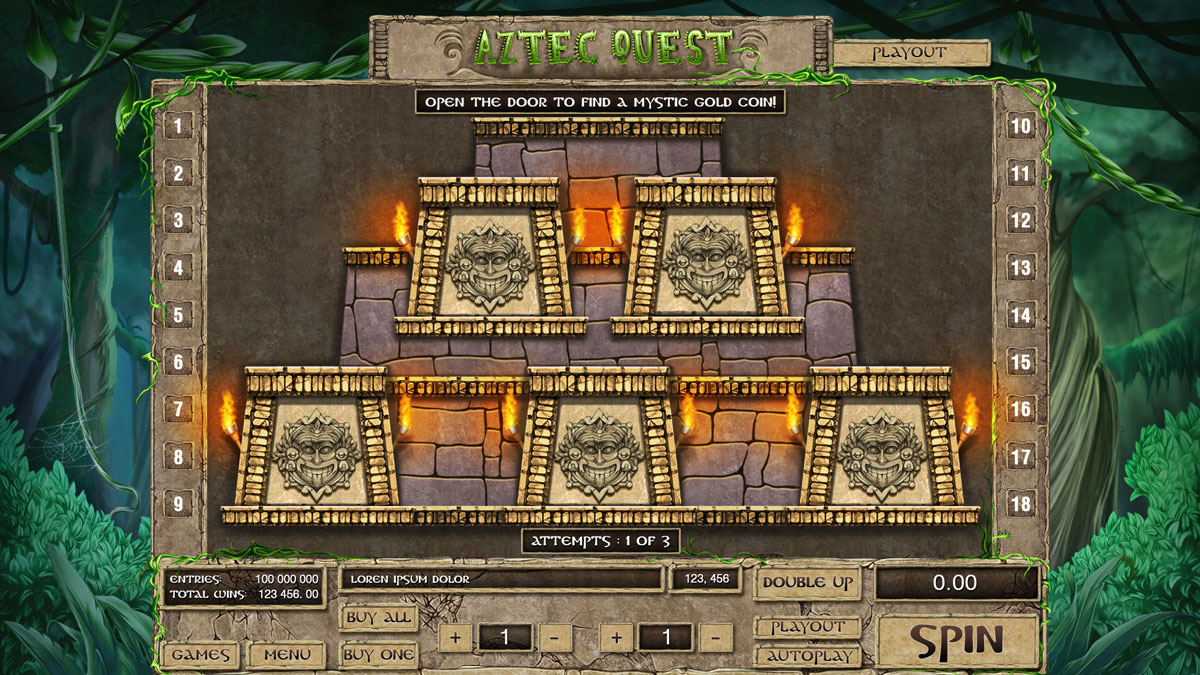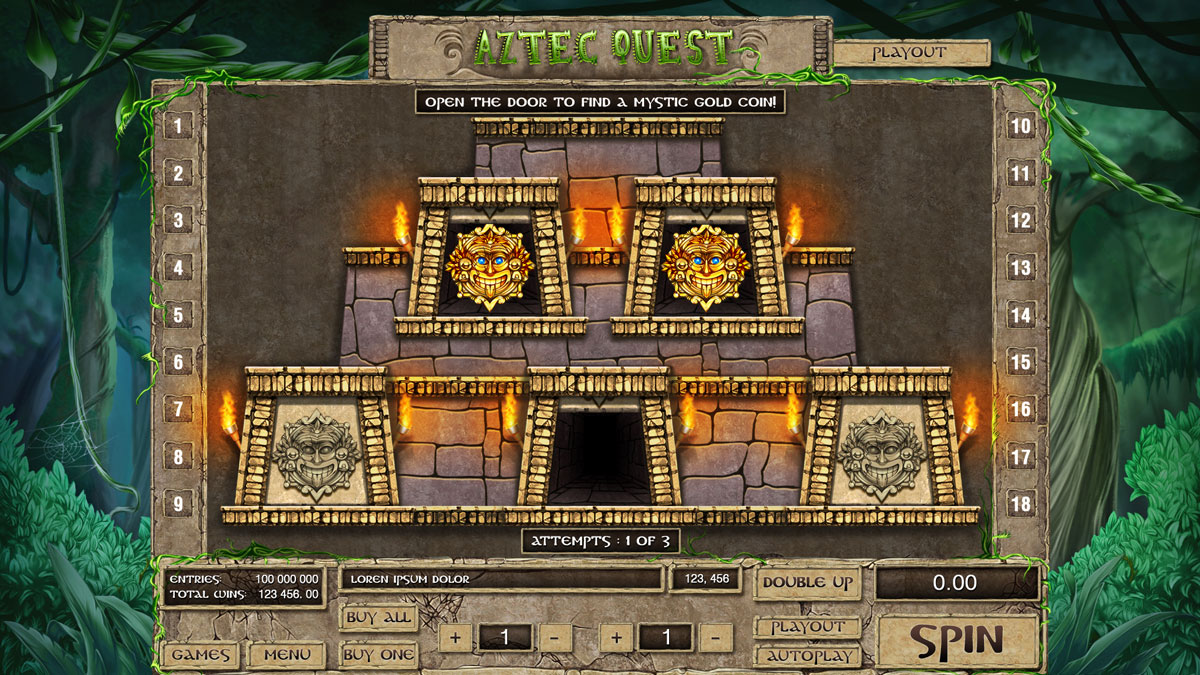 A variety of prize combinations is indicated in the payout section. Each of the proposed pictures collects its own chains, which are paid in accordance with the existing payment table, divided into three blocks.
The game Aztec Quest has several additional features that make the gameplay more diverse and increase the chances of high wins. The first bonus is Free Spins mode, that activates after the appearance of three Scatters on the screen.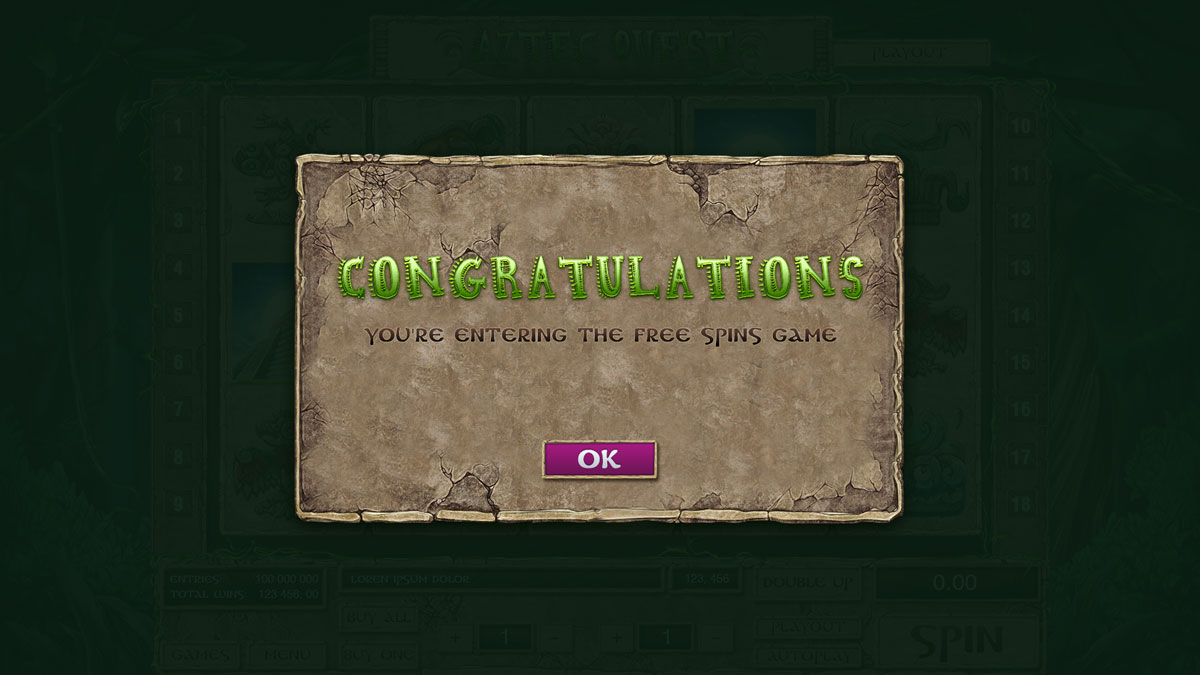 All winnings will be added to the total balance.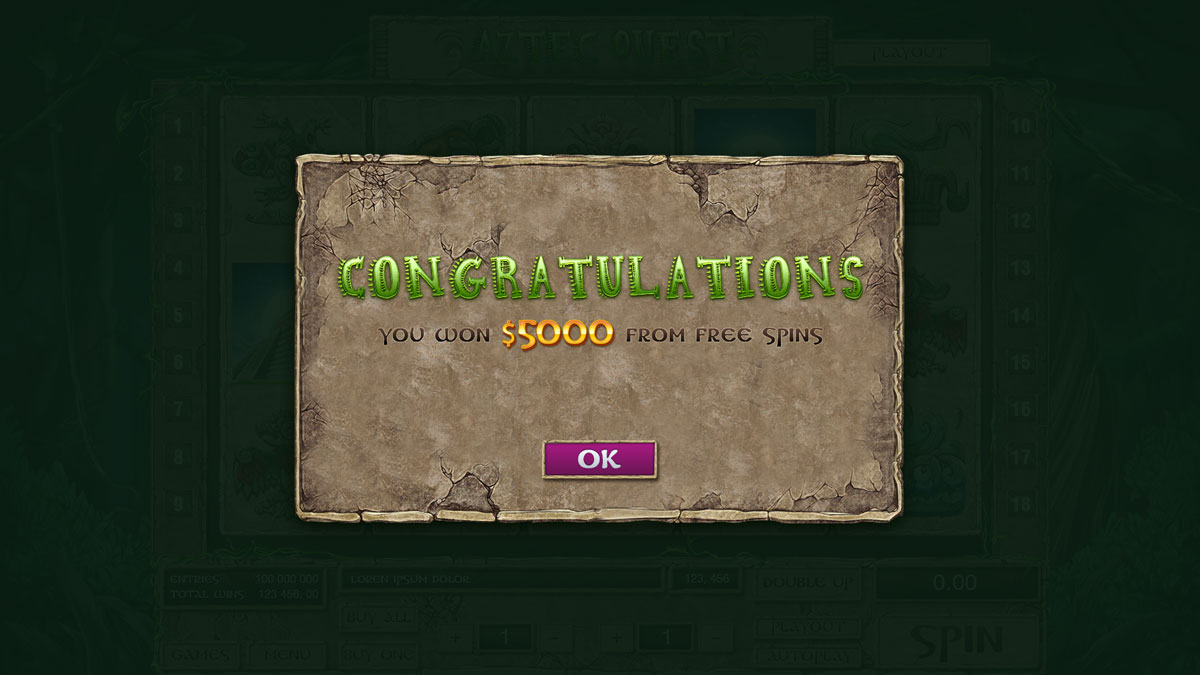 If a bonus symbol appears on the screen, the user is transferred to an additional tour.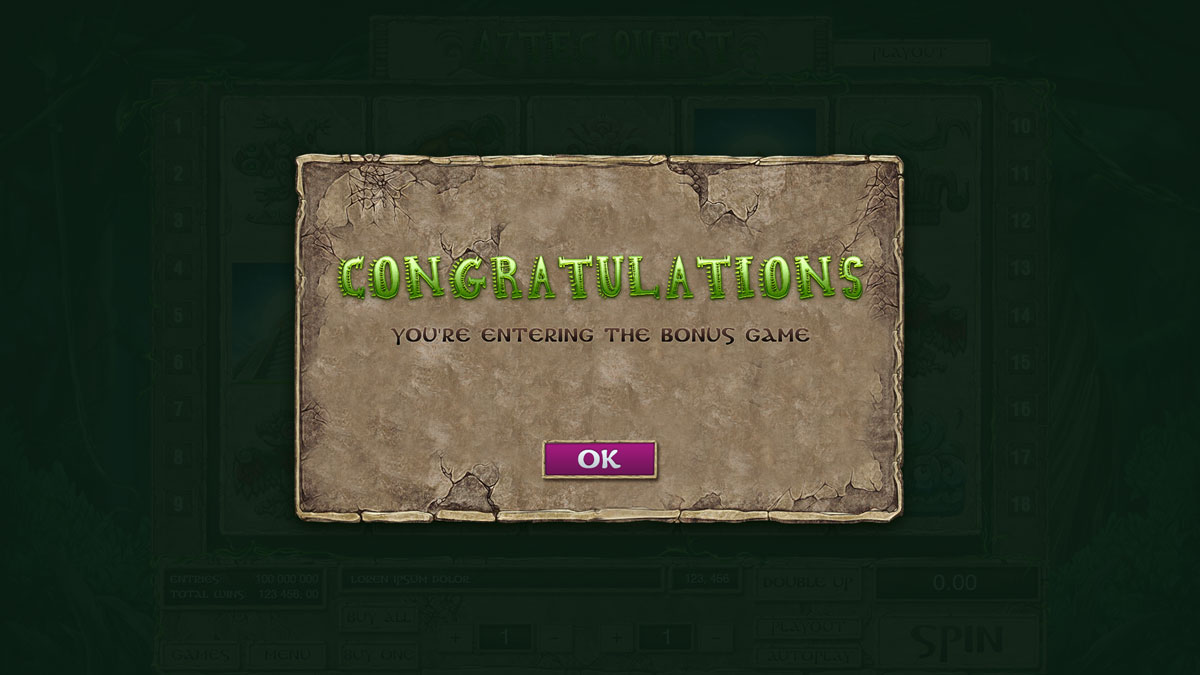 Add your winnings to your total balance.