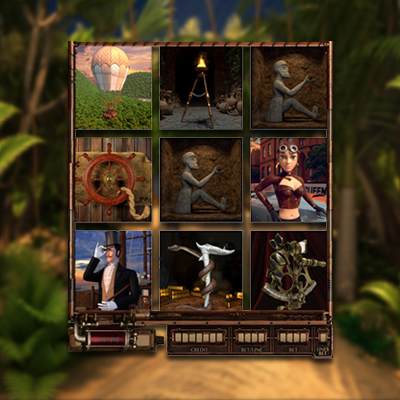 We're glad to welcome you in our introductory section devoted to the development of the slot machine "80 days travel". This slot machine was completely developed thanks to advanced 3D technologies and now you can see the entire set of materials in this section. This slot machine are presented in our Shop. You can buy this slot machine here.
The basis for inspiration in the development of slot machine is the popular adventure novel by the French writer Jules Verne, which tells of the journey of an eccentric and phlegmatic Englishman and his French servant around the world, undertaken as a result of one bet. It was not without special changes that were made to keep the fascinating thematic, but at the same time to keep the mechanics the most lively and tempting. Now you will perform in the role of an adventurer and it is you who will win the dispute for the fastest travel around the world. On the way you will be able to meet interesting characters, as well as to visit unknown locations, where luck will help to find no less interesting artifacts and objects of antiquity. And for the most gambling adventurers we have prepared additional game modes that will be available to you throughout the game. Be sure to try out all available options to get the most amount of pleasant experiences.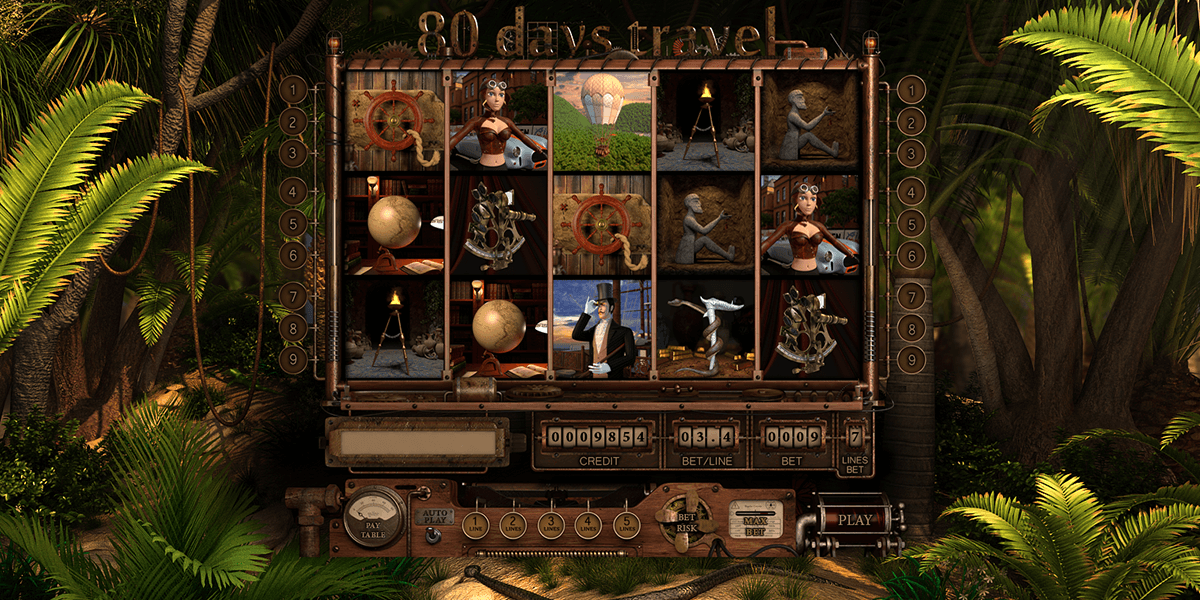 This is the final version of the thematic background image for the main game mode of the slot machine "80 days travel". Here you can see a mysterious island, where no man has gone before. A lot of dangers lurk in this place, but does this stop a brave adventurer?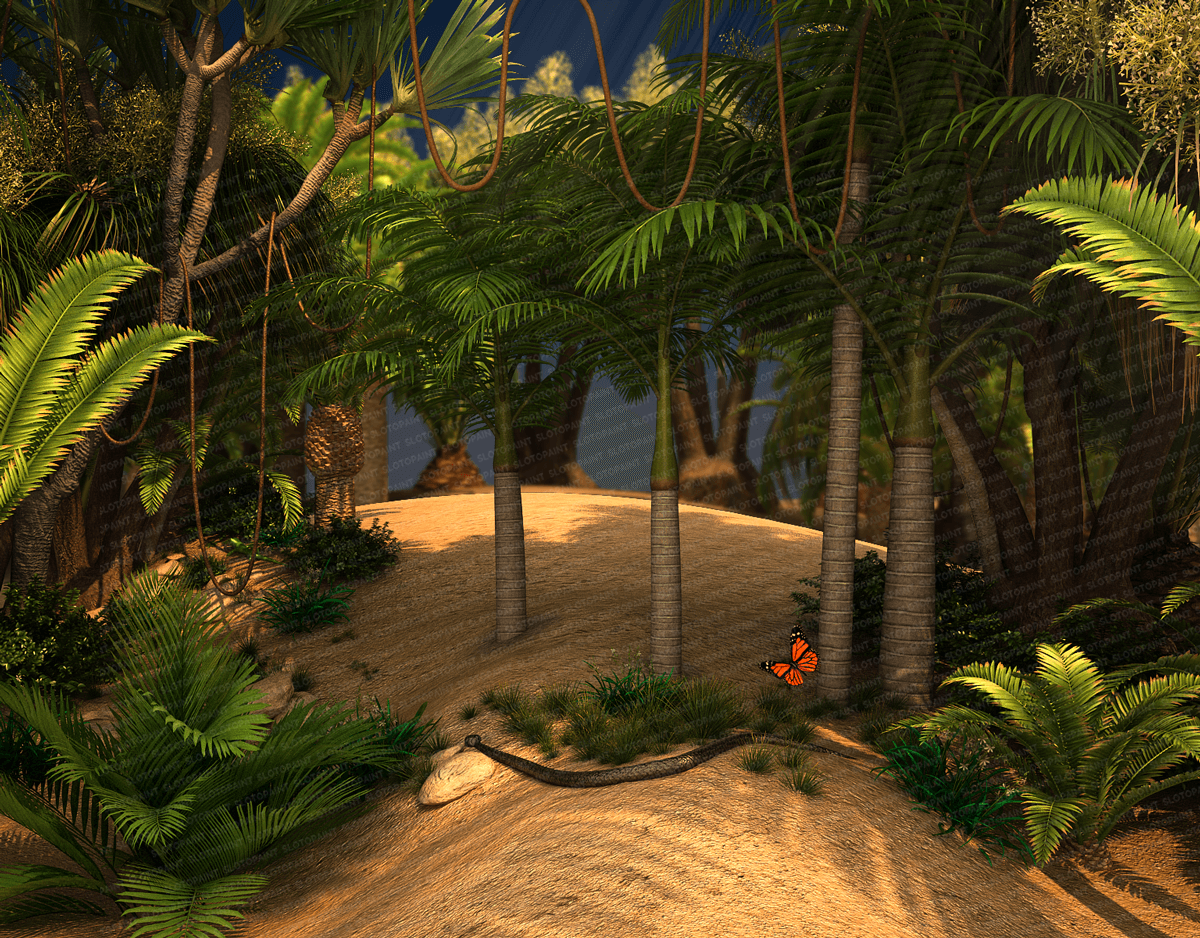 This illustration was developed as an additional background image for a special game mode "Free games". This game mode is activated by obtaining a special combination of "Free spins" symbols and offers the player to get a free number of additional spins.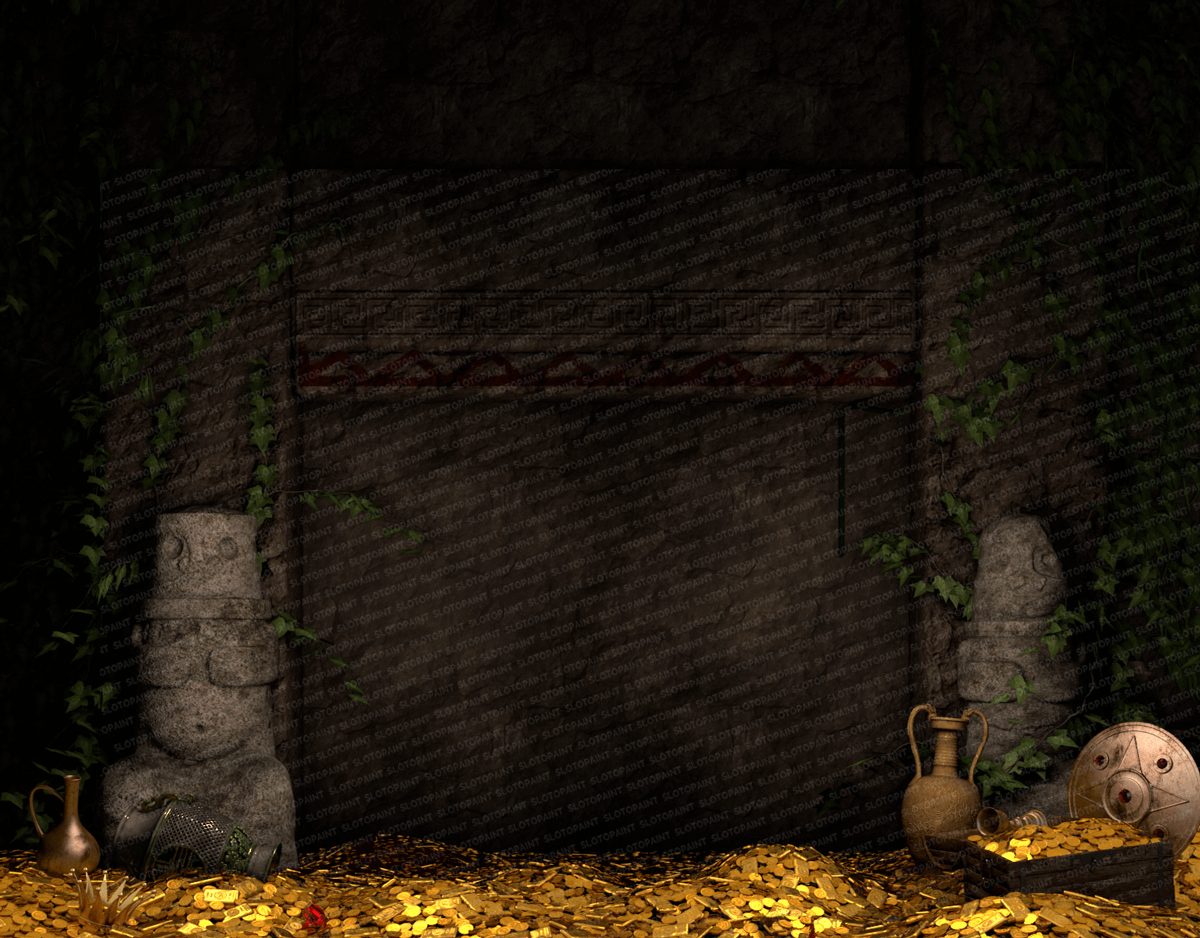 These are the final versions of the thematic game symbols. Getting of these symbols at the game reels brings the usual number of points to the player, and obtaining of several symbols will multiply the number of winning points.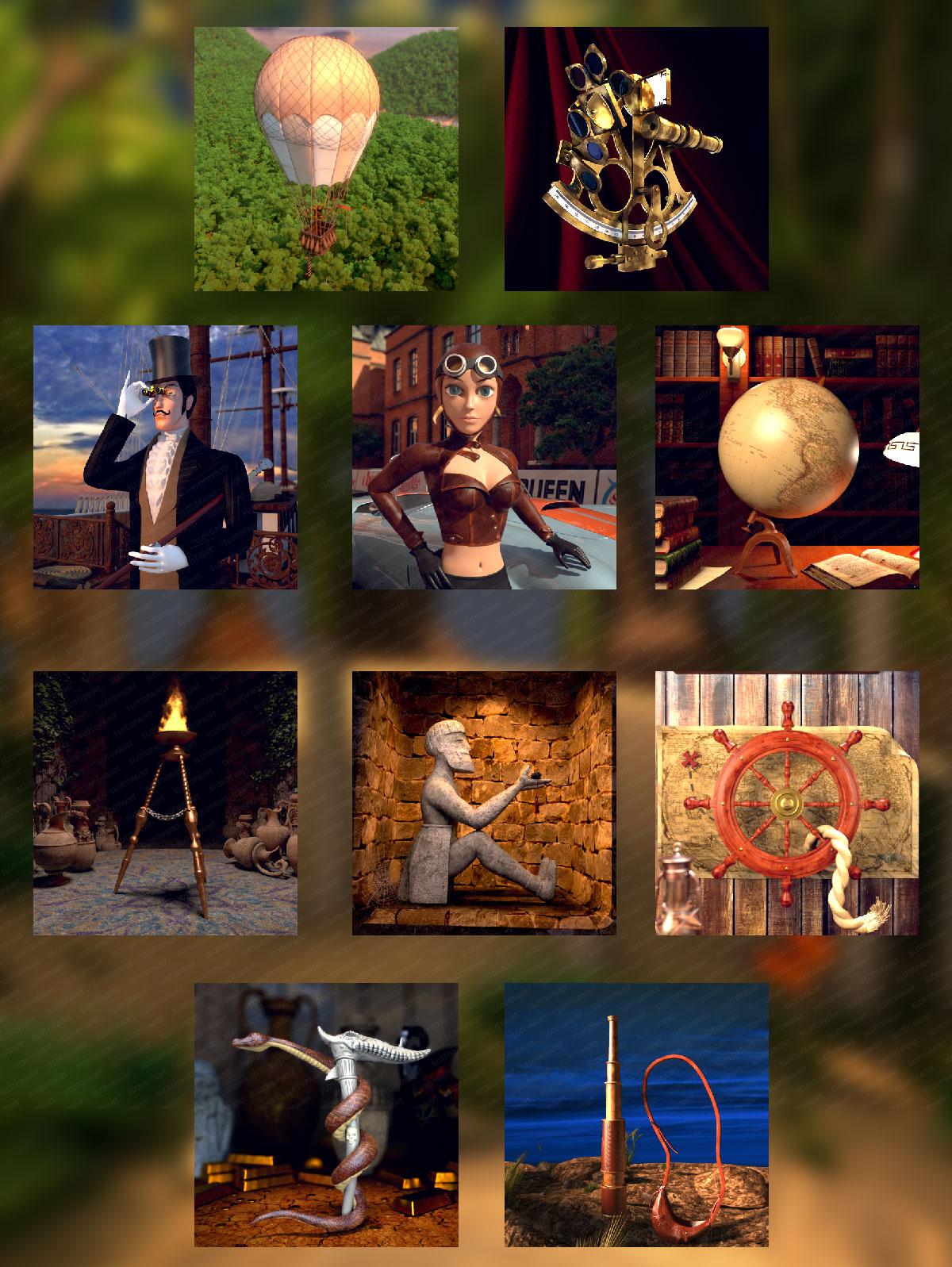 This screen clearly demonstrates the frame using an additional background image and active bonus mode, in which you have to guess the color of hidden cards. The more cards you can guess, the more you will win at the end.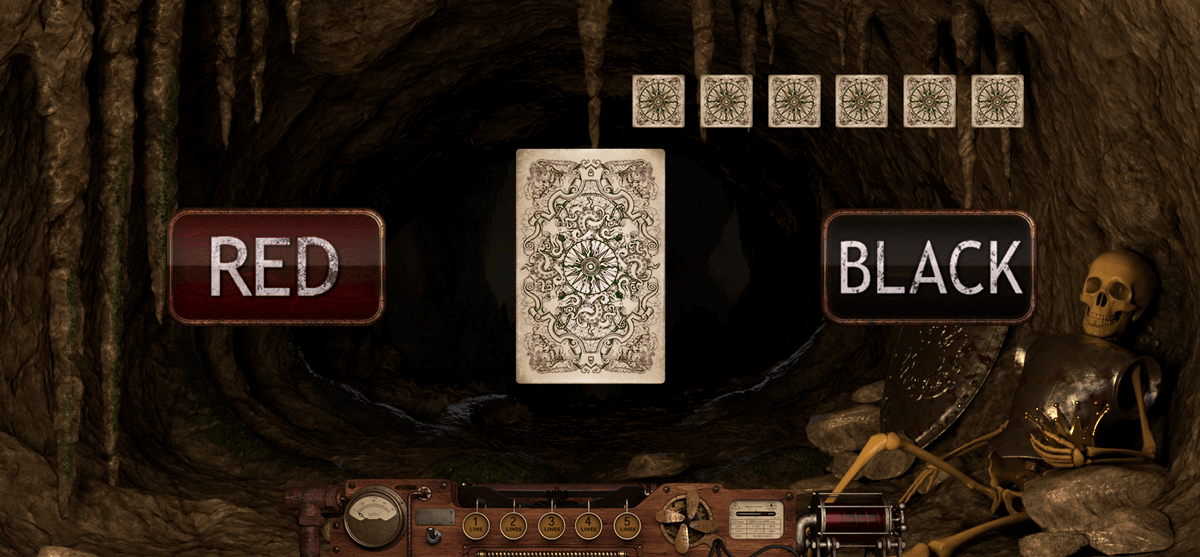 This is a special table of payments and values for game symbols. Here you can find the winning values for all symbols, as well as find out the number of points received for repeatedly getting a symbol of the same kind. The number of displayed points is given as an example and may differ from the final version.