Each draws exactly as he sees everything around him and how he perceives reality. However, there are tricks and little secrets that will not prevent anyone. So, let's start looking sketches, which we selected:
On the sketch one you can see the atmosphere of the forest, as well as the cute houses of forest dwellers.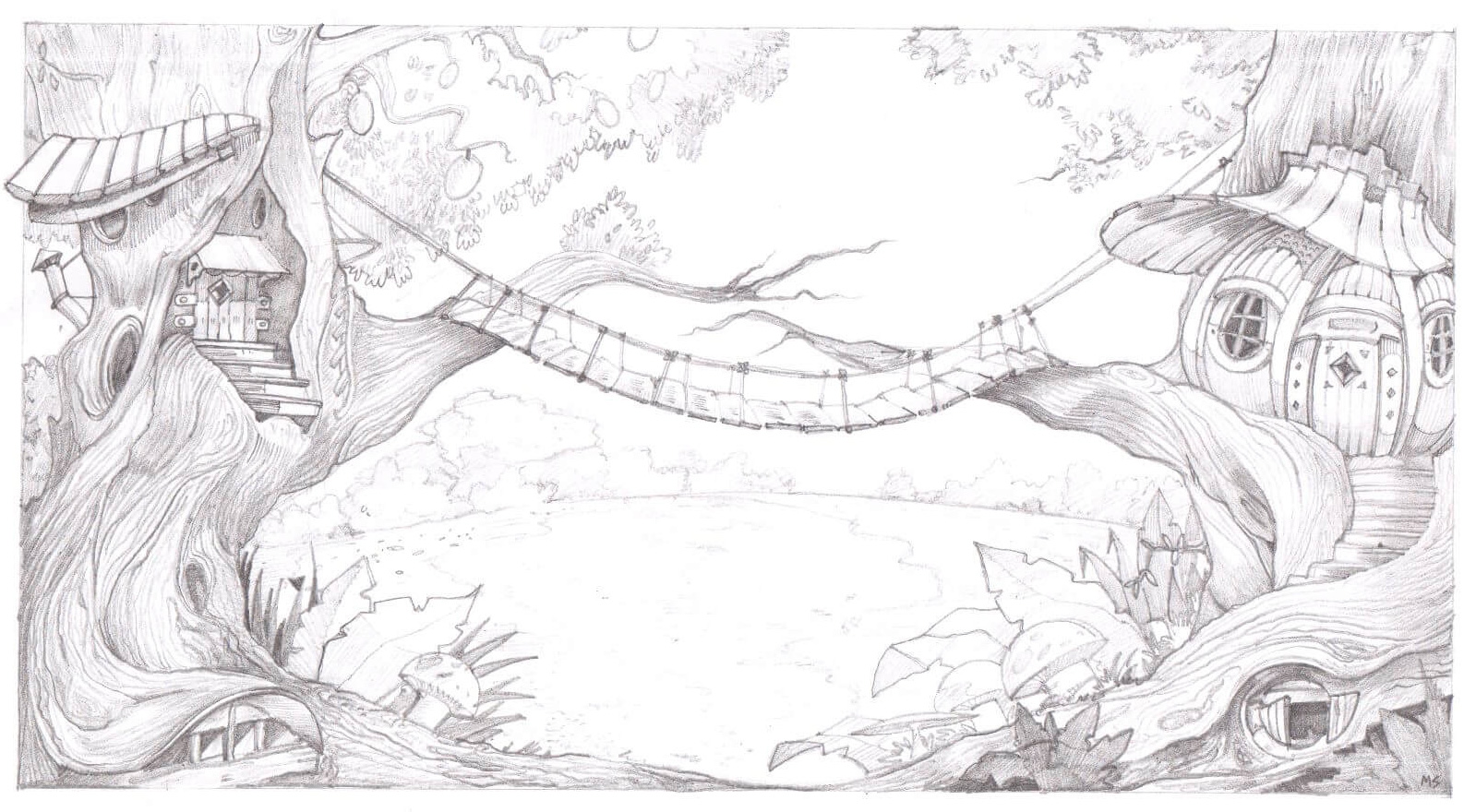 On this one we can see on a distant plan a majestic castle, in the foreground there are peasant houses near an impregnable castle
On this one, we see a beautiful view from the shore to the sea surface, the tropical atmosphere is transmitted by numerous vegetation and trees.