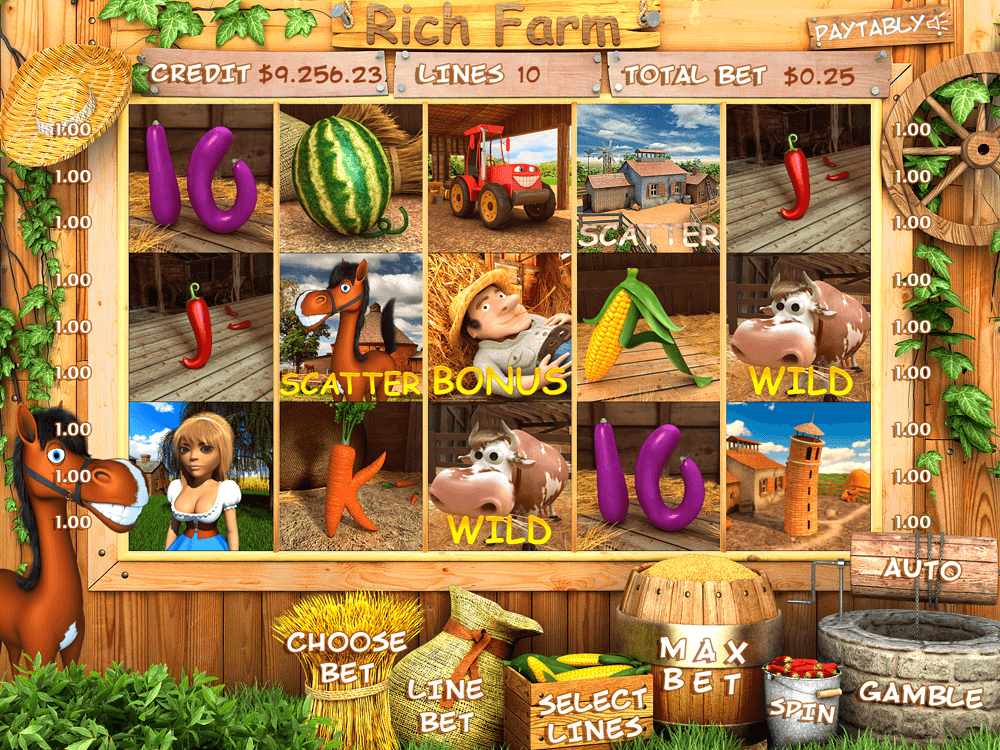 This slot, designed by our designers for those players who live in metropolitan areas, surrounded by tons of concrete and asphalt. In this slot reigns a cheerful and unrestrained atmosphere that takes you into the natural habitat. Many of us dream of escaping from the city's bustle and enjoying rural life. Fresh air, sounds of nature, pets – all this village fairy tale contributes to peace and tranquility of peace. After a hard busy day, you gladly immerse yourself completely in the game, forgetting about fatigue and problems.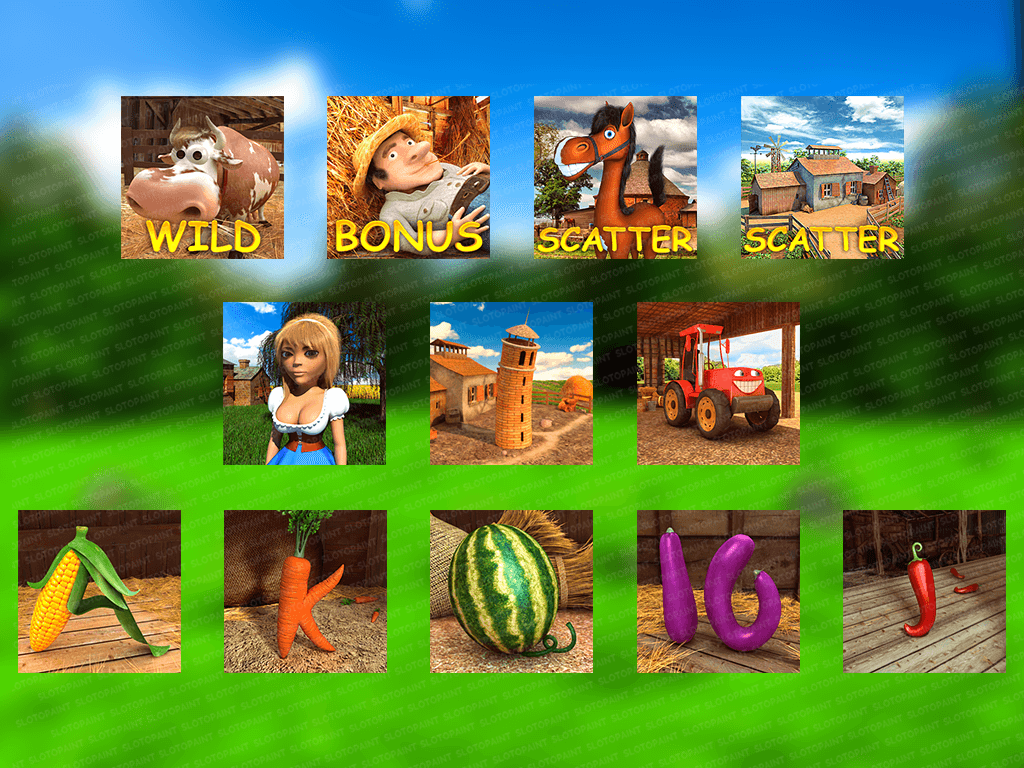 The chosen characters for our slot completely correspond to the farmer theme: in simple symbols we used vegetables and plants, and in high – farm workers, buildings and animals.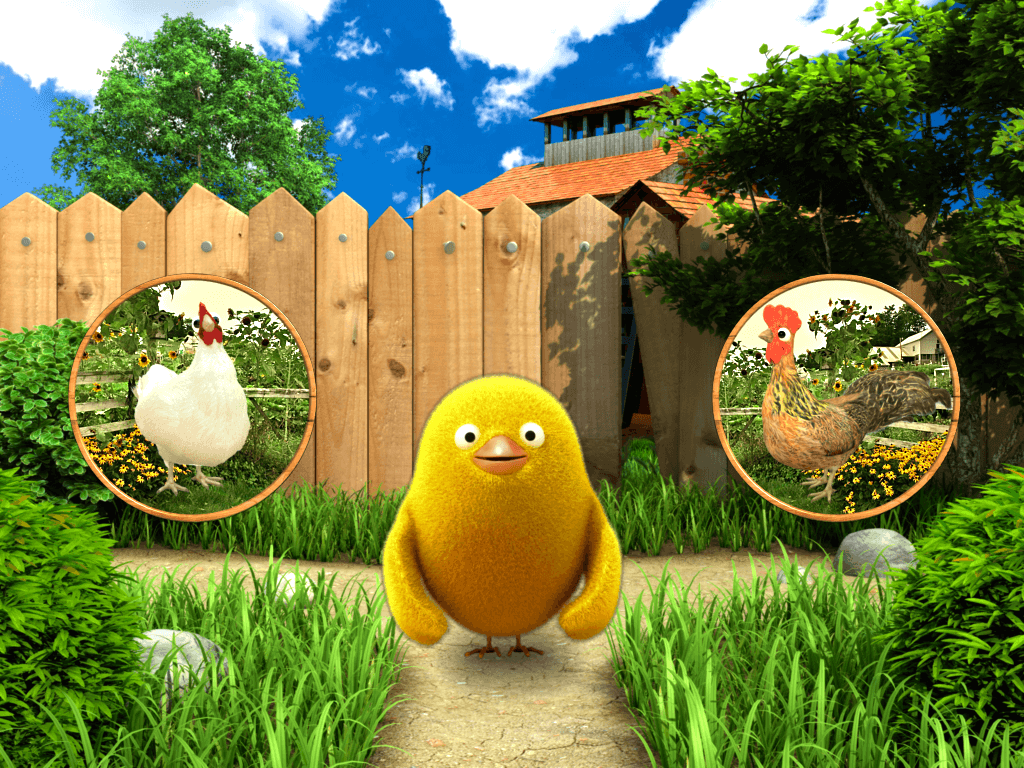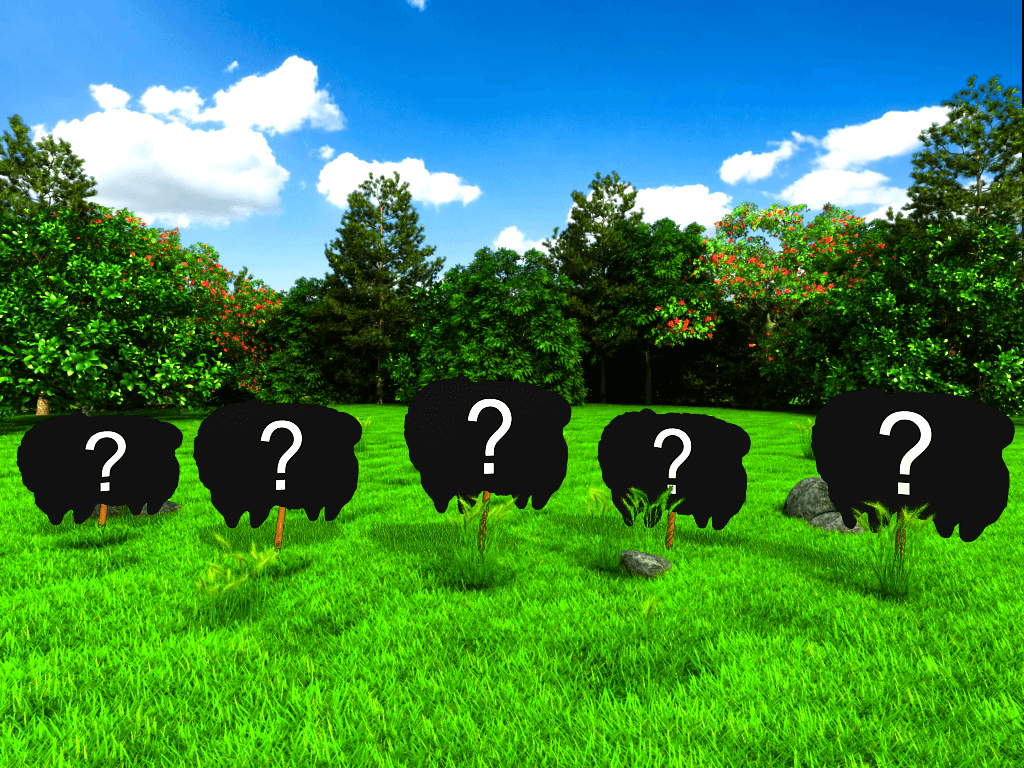 Bright, rich backgrounds of bonus games complete the picture of the pure nature of a country house.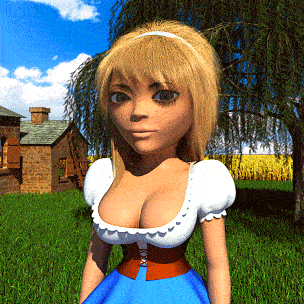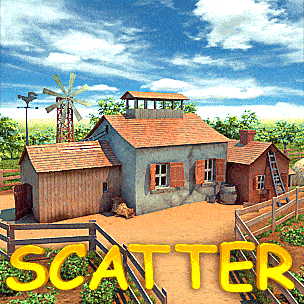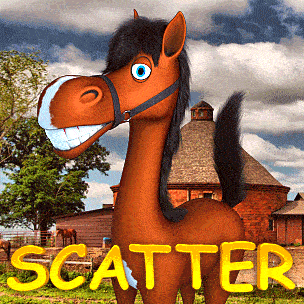 Animation of characters is performed in the best cartoon traditions, it looks very funny.